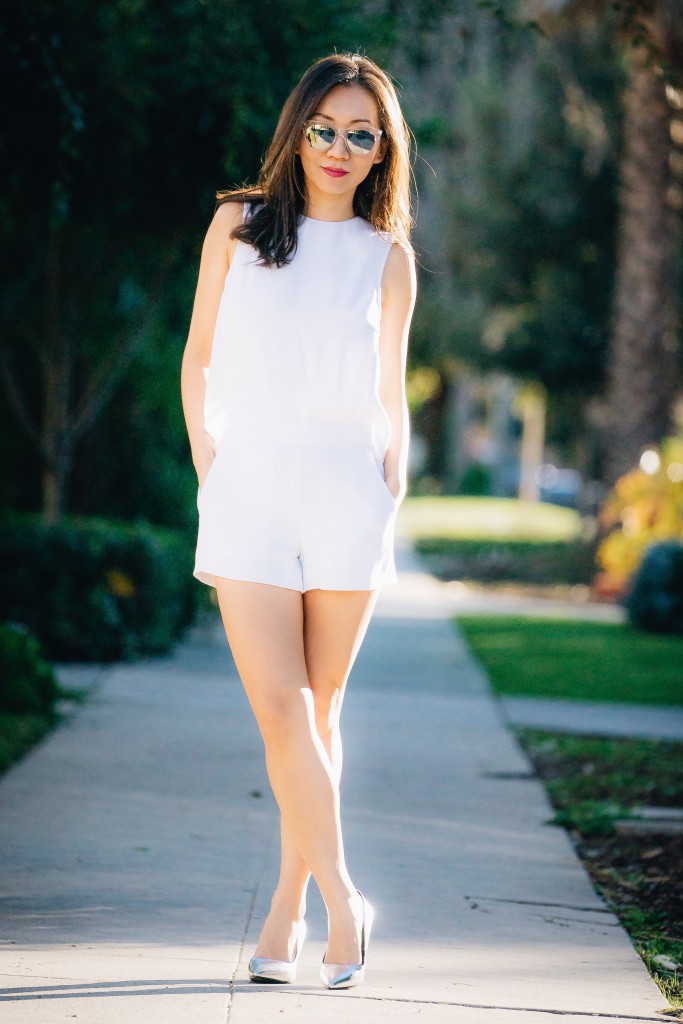 Happy Tuesday lovelies!  It is a GORGEOUS day today in Los Angeles, and the 80+ degree temperatures have me pulling out all my rompers, shorts and tanks.  It feels like spring/early summer already, and I can't think of a better color to wear than white.  It just screams resort, swimming pools, palm trees, and convertibles.  My fashion sensory is usually right, so be prepared to see many more "white washed" outfits from me in the near future.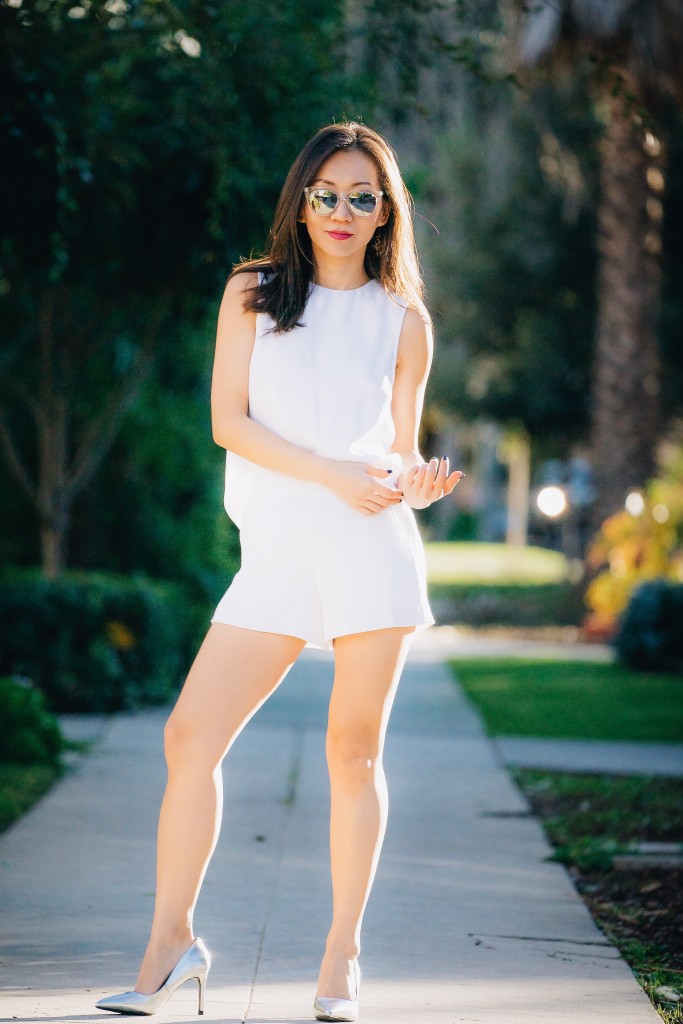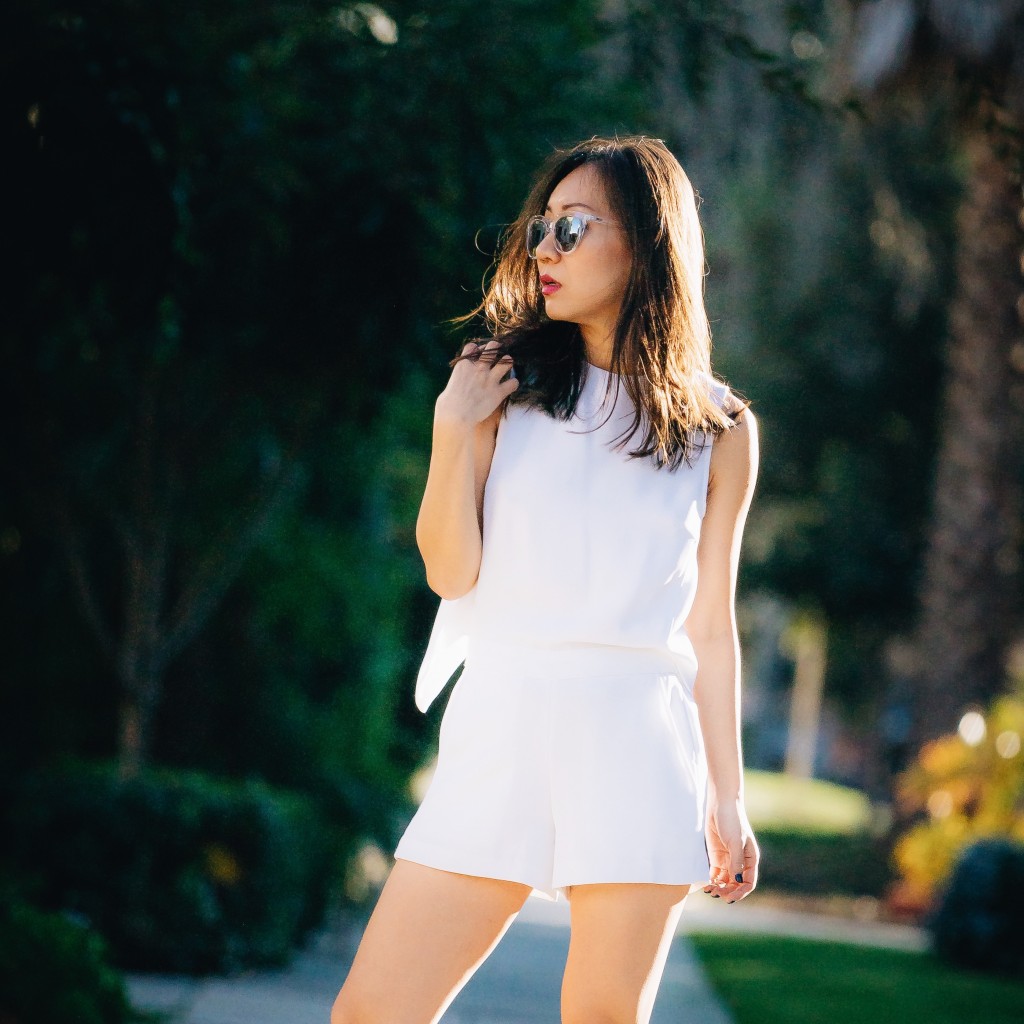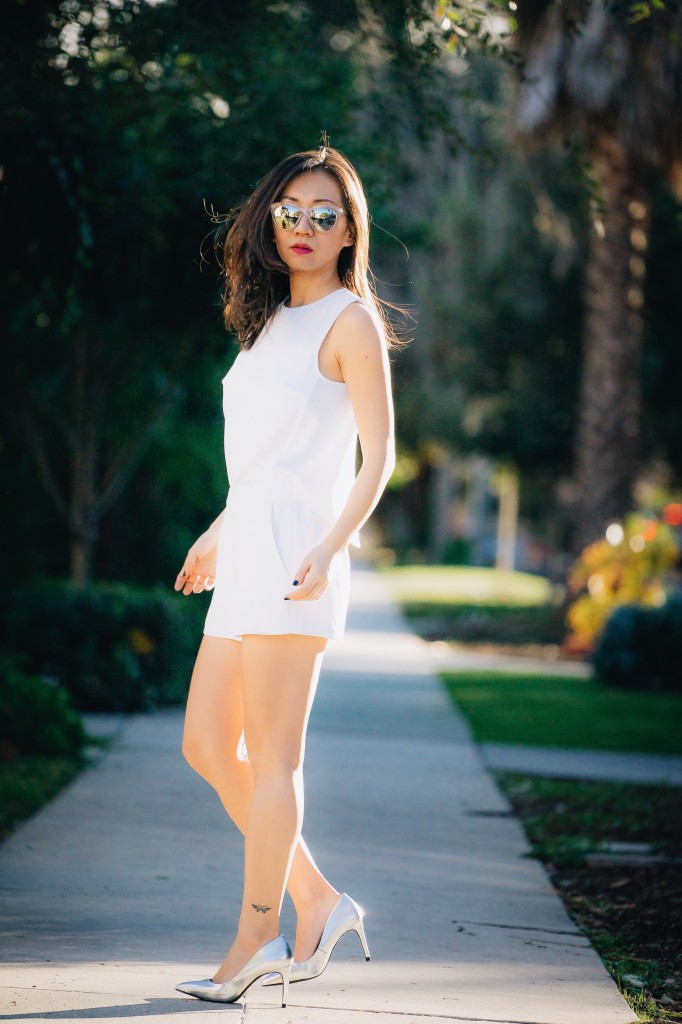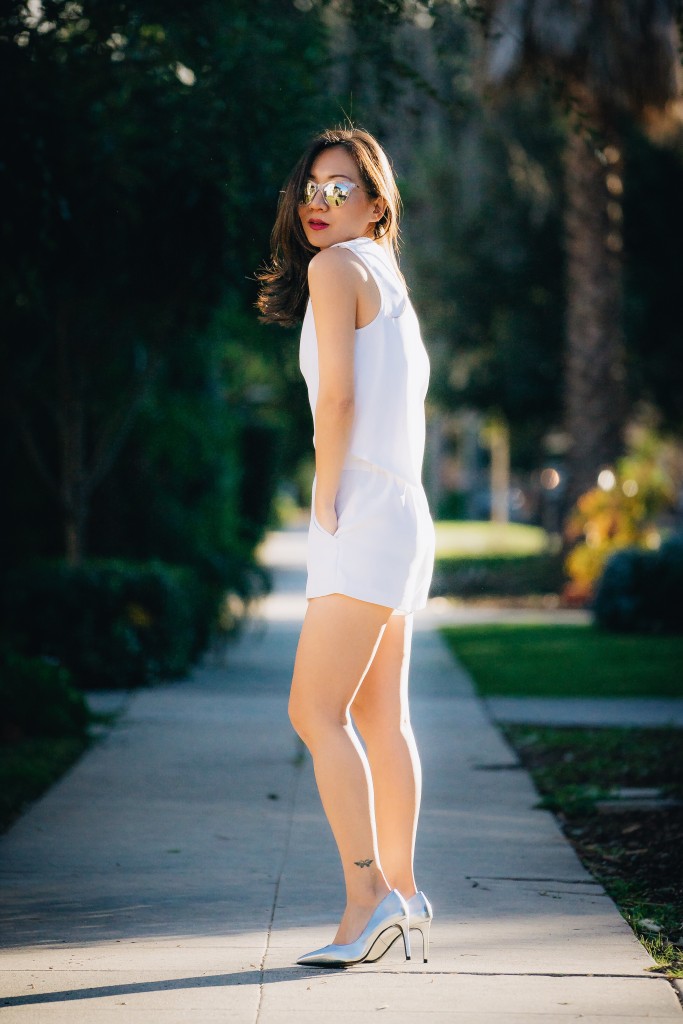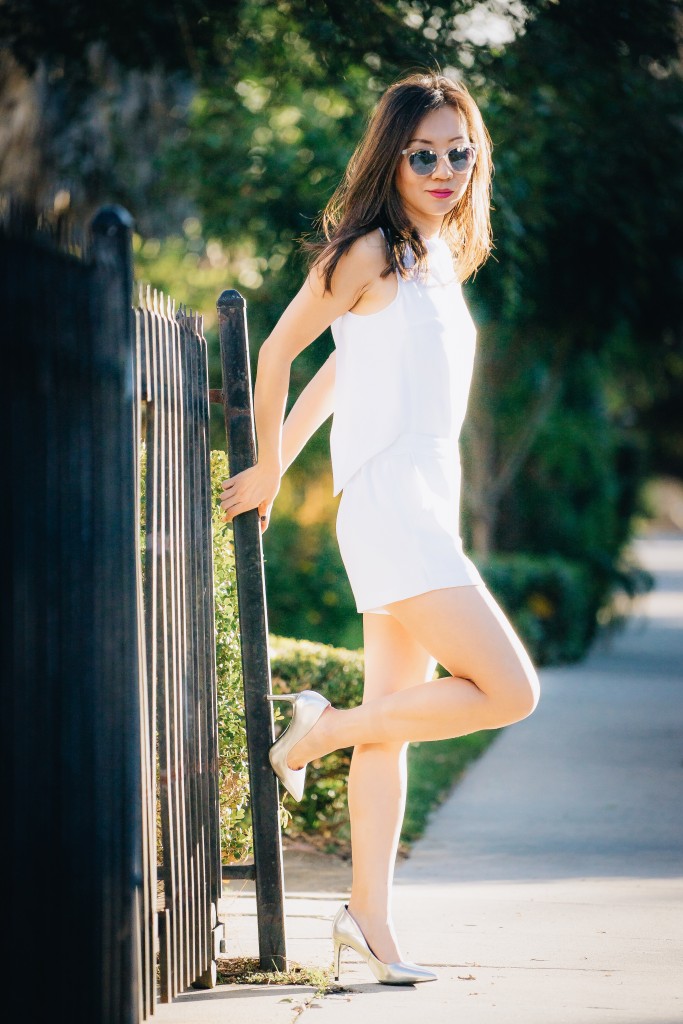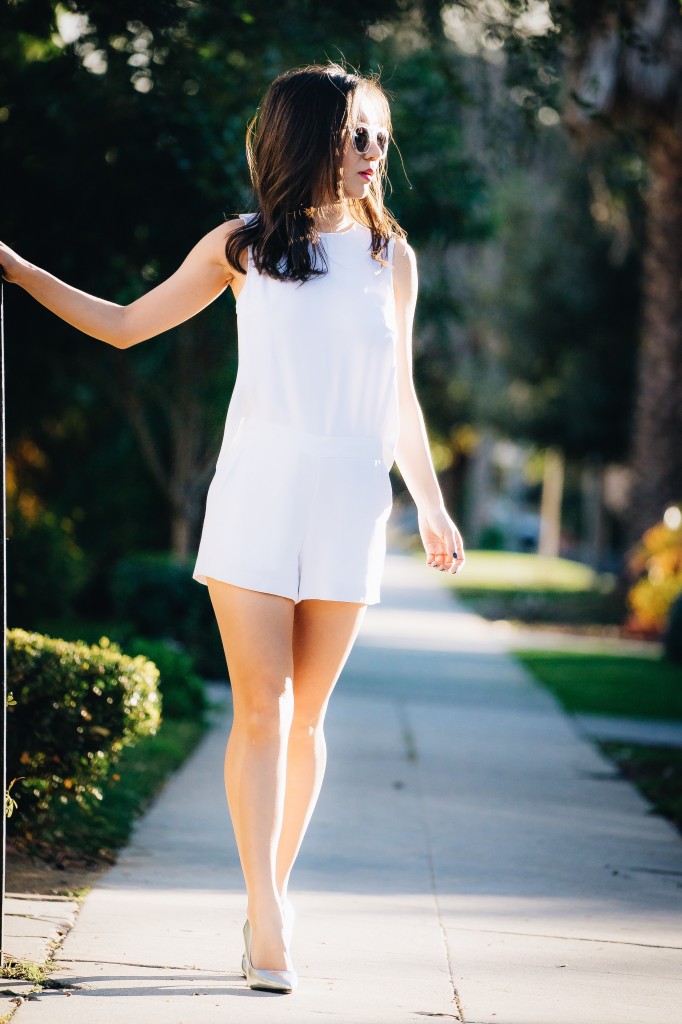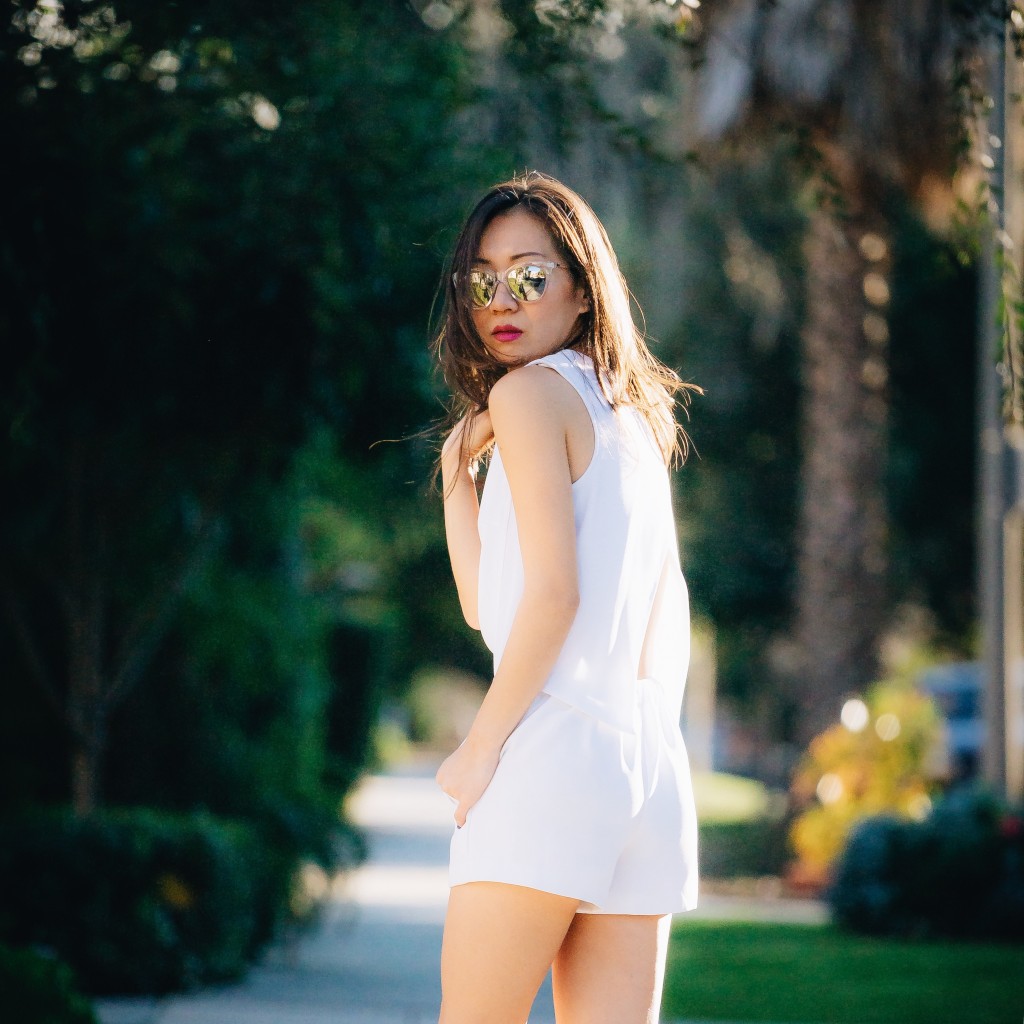 My favorite thing about rompers/jumpers is that it's a two-in-one wardrobe item.  I don't have to worry about mixing and matching my tops and bottoms because it's already done for me.  I'm wearing a Club Monaco Lyndsey Open Back Jumper in white, and it's currently on sale.
What I love about this piece is the clean line, the classy silhouette, and the open back.  Club Monaco has a way to bring out femininity without being too abrasive with the cutouts.  I show off just enough skin to feel sexy, but conservative enough that I wouldn't be embarrassed to grab brunch with my mother in this outfit. Here's a similar look that's also on sale.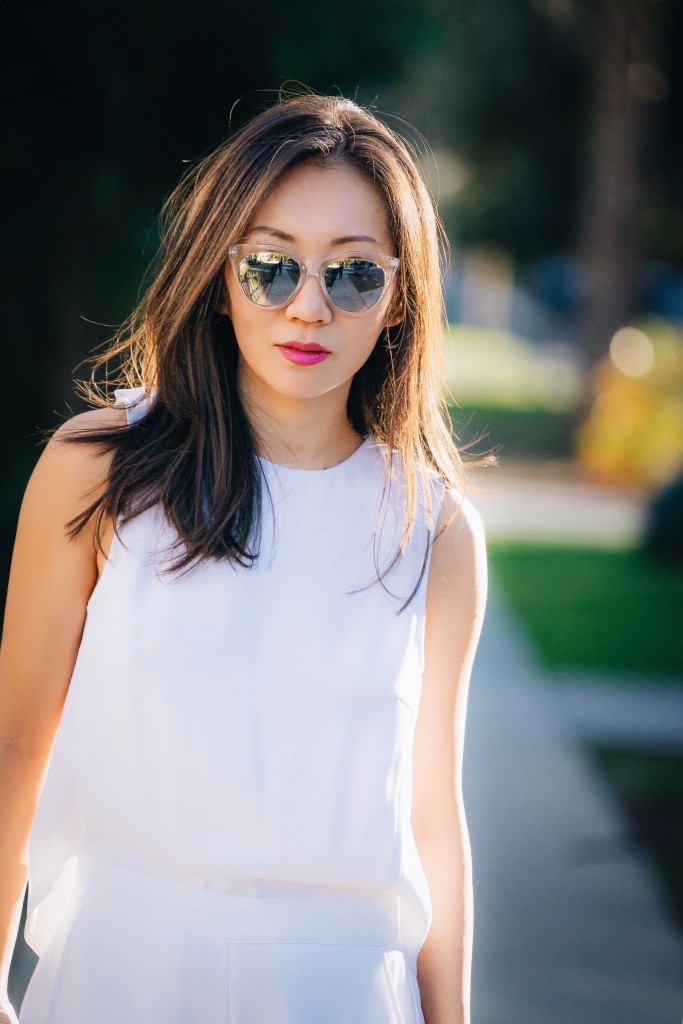 Bite Beauty Luminous Creme Lipstick in Violet / Quay Australia Isabelle Cat-Eye Shades / ZARA Silver Metallic Pumps (sold out | similar look)
I had a super fun evening hanging out in WeHo with my single girlfriends for Valentine's Day.  However, I'm starting to wonder, where are all the eligible men with REAL jobs hiding?  Haha!  Anyone?
Photographed by Larry Wong