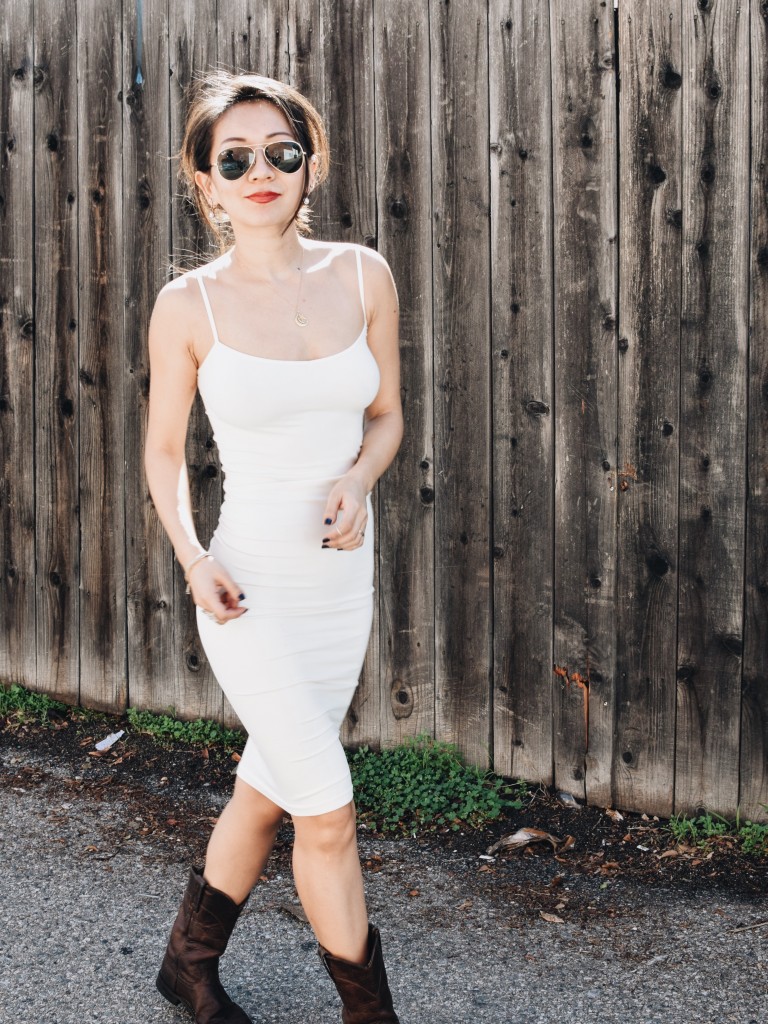 Howdy y'all!  It's already March!  WHAAAAT??!!  This year is flying by so quickly and spring season is in full gear here in SoCal.
I have been living in LA for seven years, but I still say "y'all", I still wear cowboy boots, and I still love queso.  I think there's a certain charm to a southern gal; however, that charm doesn't always rub off in fashion.  I like my style to be a little mixed with both worlds: southern charm and SoCal sexy.  Call it a dixieland delight.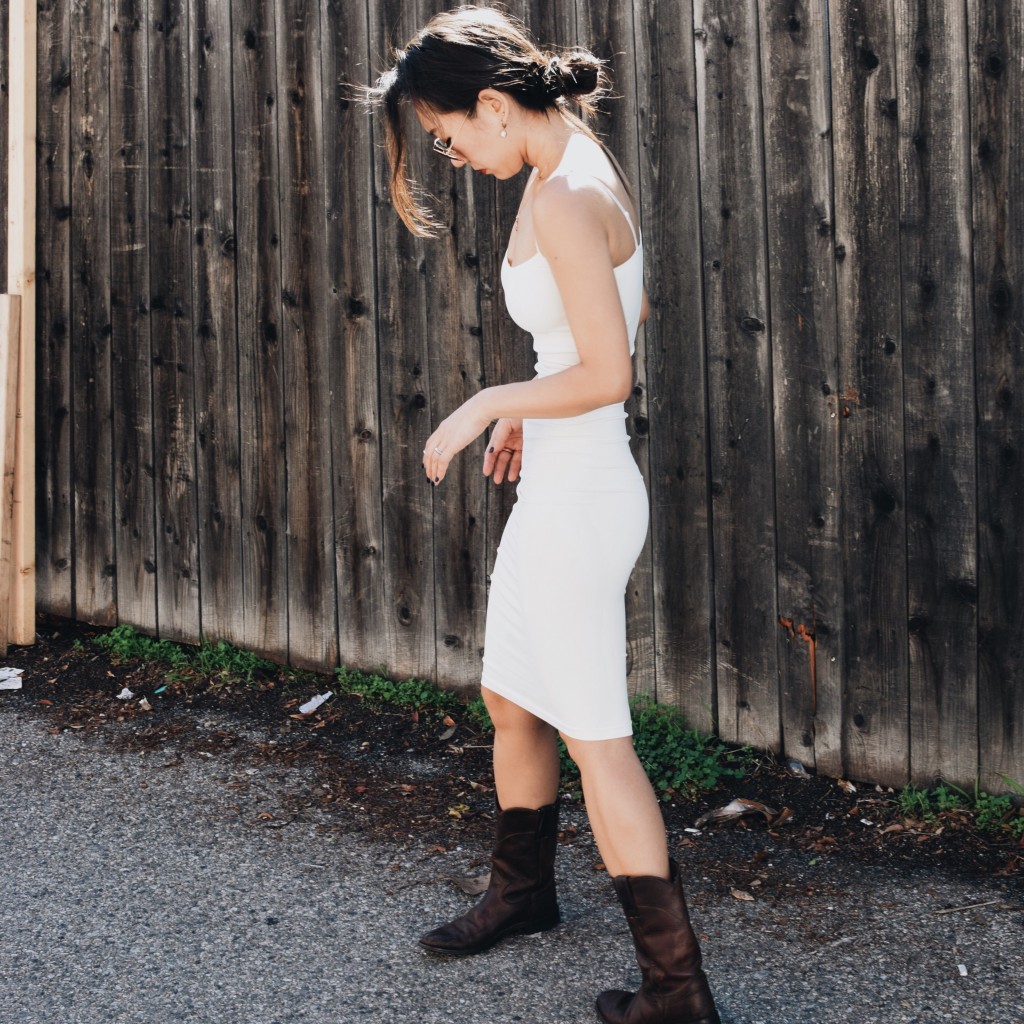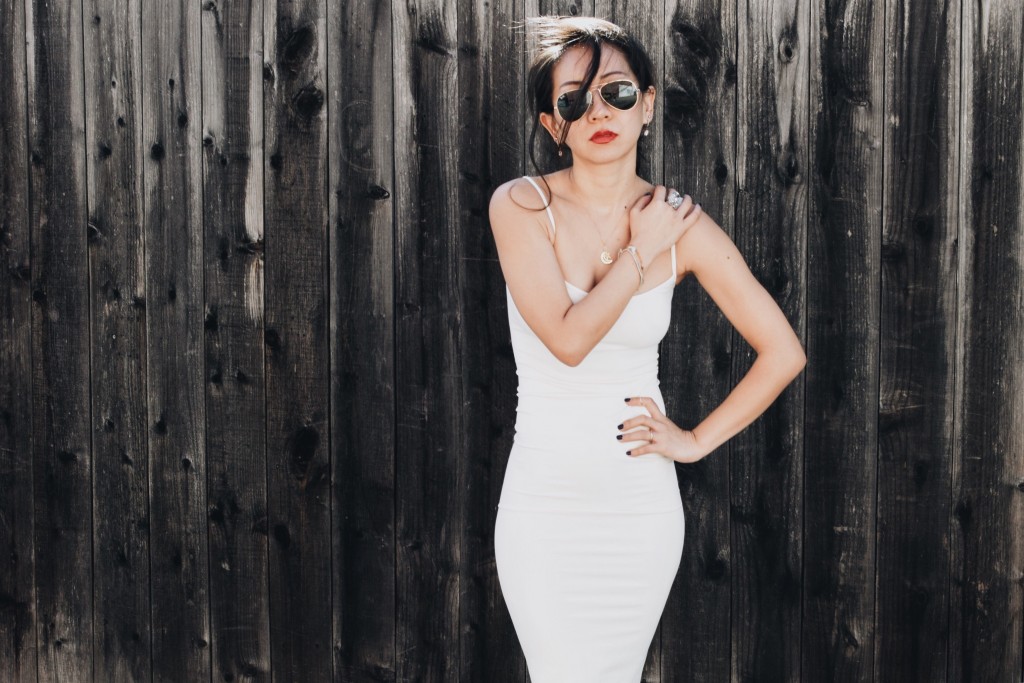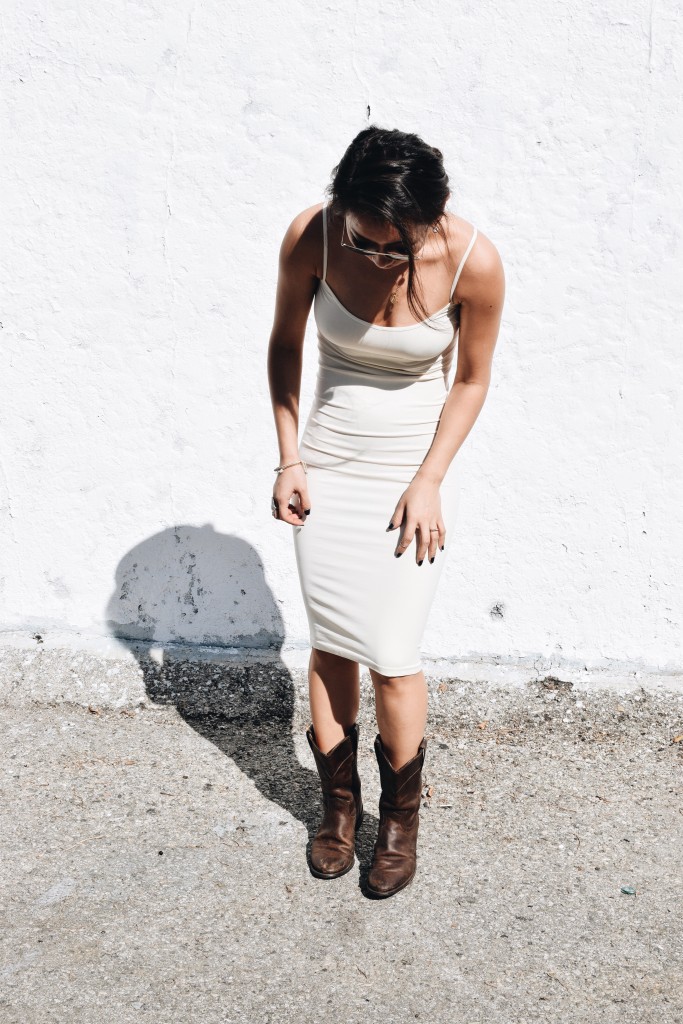 I am wearing the Free People Tea Length Seamless Slip in Ivory.  I originally purchased this on sale from Shopbop two summers ago to wear under a mesh maxi dress.  However, I noticed this slip was pretty by itself and can be worn alone.  Sure, it's very body contouring, which makes it quite revealing, especially the light ivory color.  But I wear fitted white dresses in the summer all the time, and this dress is no different as long as you have to confidence to wear it.  Don't be shy.  Life's too short to not express yourself in any outlet you best see fit, and mine is definitely fashion.  Here's a similar look that's on sale, less bodycon, but still very sexy.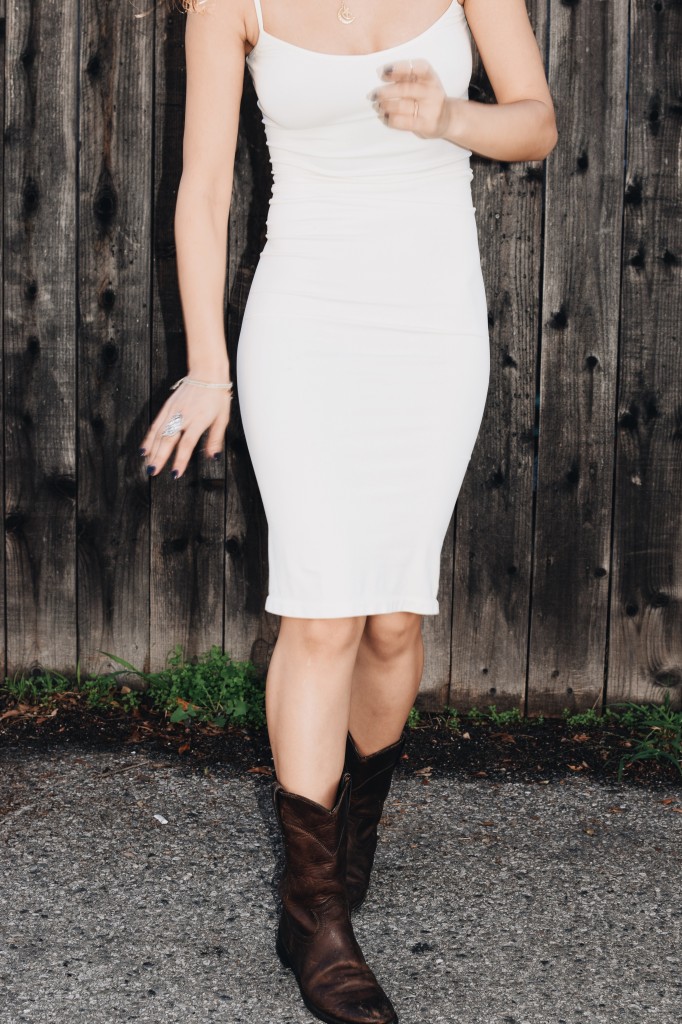 These western-style kickass footwear are UO's Urban Renewal Vintage Cowboy Boots.  They are old, beat up, worn in, and I LOVE them.  I wear them with cutoff shorts, cute spring dresses, or some high rise skinny jeans.  They go with just about everything, and add just the perfect amount of southern charm to any outfit.  Here is a very similar look.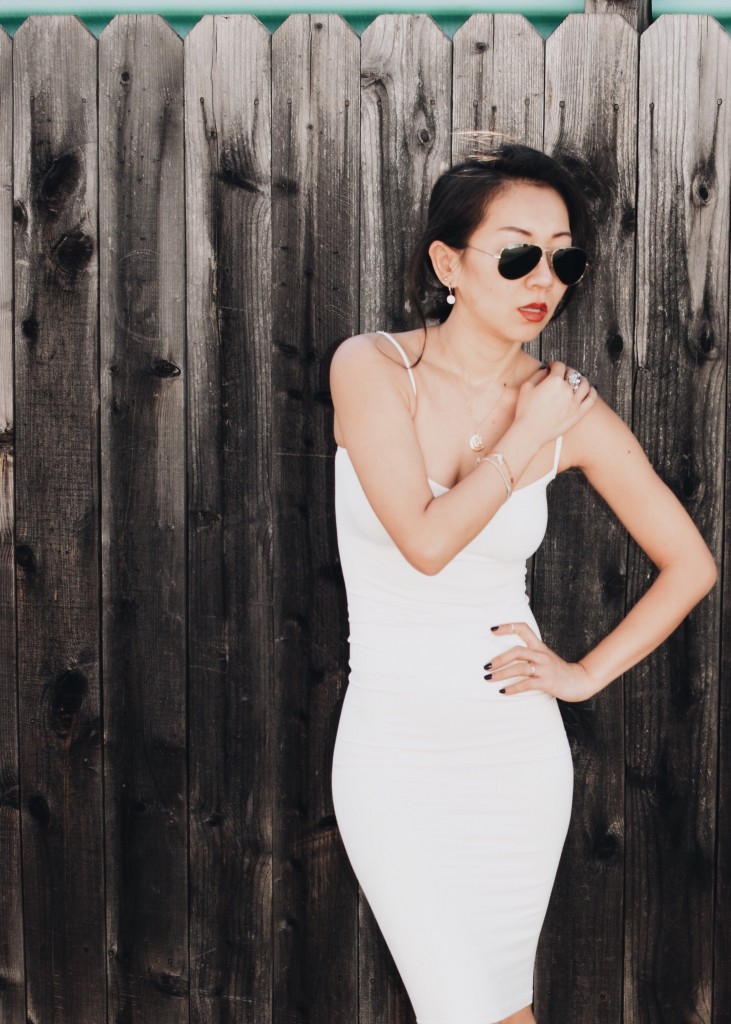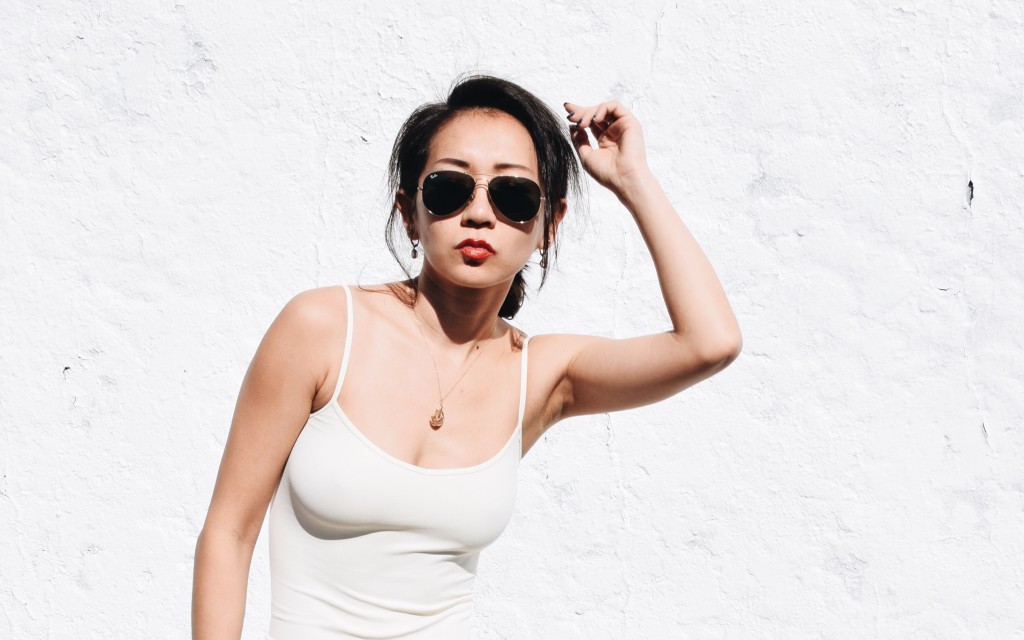 Ray-Ban Aviator Classic Sunglasses / Gemma Crus Rose Gold & Round CZ Drop Earrings / Athena "DREAM" Moon & Star Pendant Necklace / Free People Statement Ring
I've booked a project and will be headed out to sea in the Bahamas for ten days.  I'm super excited and I hope I don't get too sea sick.  Anyone else been to the Bahamas?  What all should I bring?
Photographed by Laurie Douglas