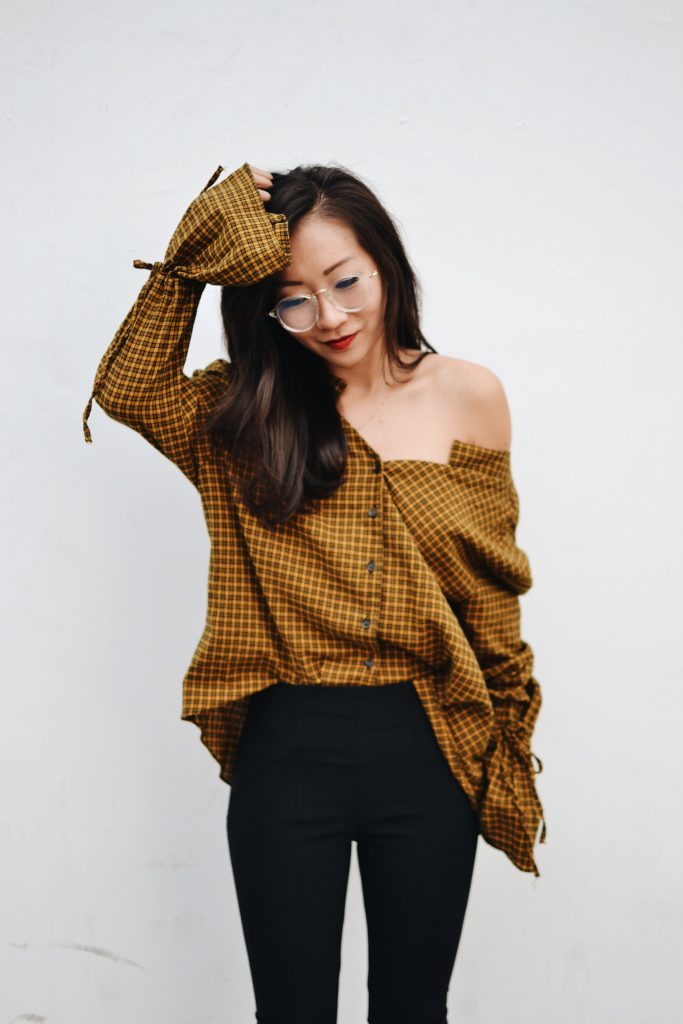 We're in week two of the new year and I'm already bustling around with auditions and new collaborations for Kangthropologie.  I hope this busy bee mentality continues through at least March.  Why March?  I don't know.  Just felt like it was a safe duration of time to throw out there, and that is was doable.  3 months.  Let's do this.
Speaking of bees, did I ever mention that I went to Georgia Tech and that I'm a yellow jacket?  Yup.  Nerd alert.  I have a computer science degree from GATech, and now I'm an actress out in LA that also fashion blogs.  Haha!  Boy, my dad must hate me for all that wasted tuition.  Then again, my tech degree has helped me formulate my blog posts, websites, and other social media enhancements at a much faster speed than say the average joe.  Thanks Papa Kang!
I mentioned in a previous post, (see LOOKING BACK), that I'm currently obsessed with clear frame glasses, and I've been wearing them all the time.  I guess it seems befitting and not out of place since I'm asian, and we're smart and wear glasses, right?  Anyway, I think they're super cute and add a real quirk to any outfit.  Try it.  Channel that inner nerd.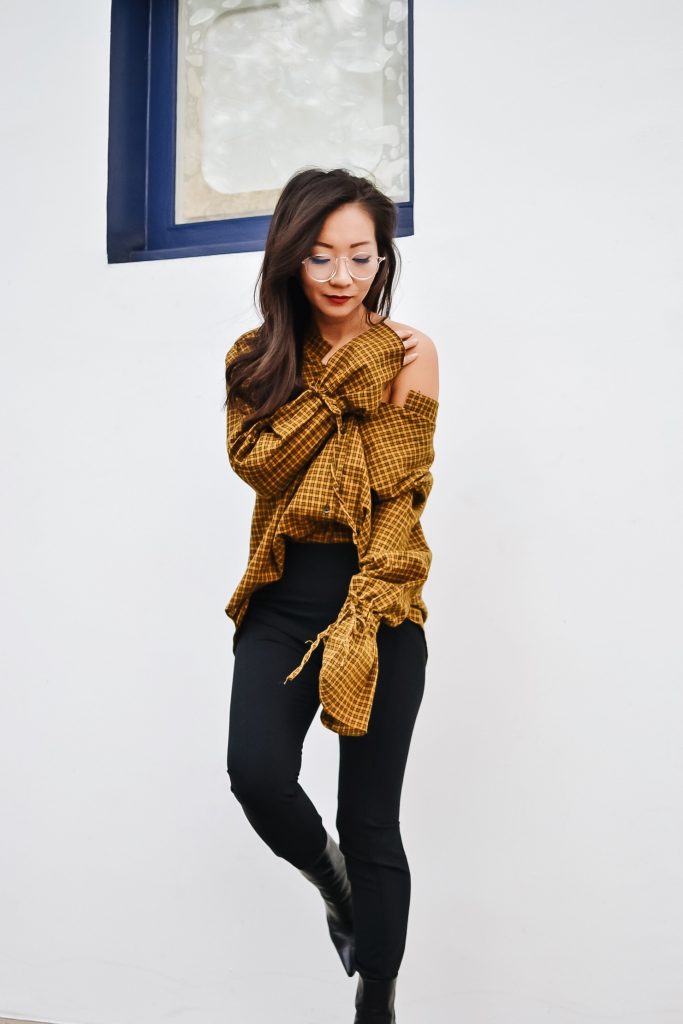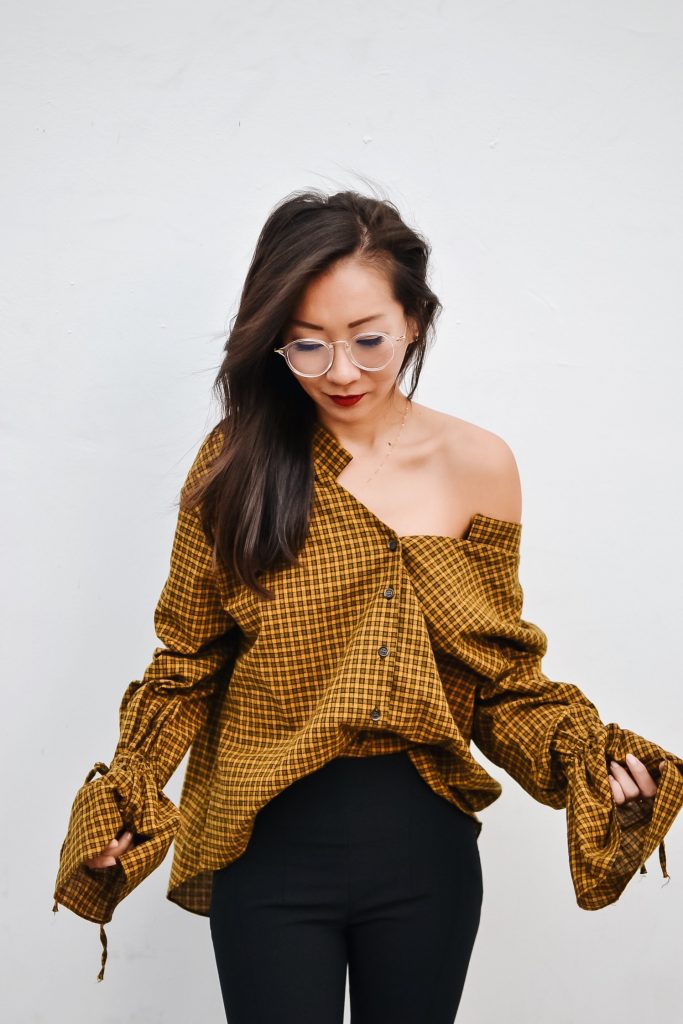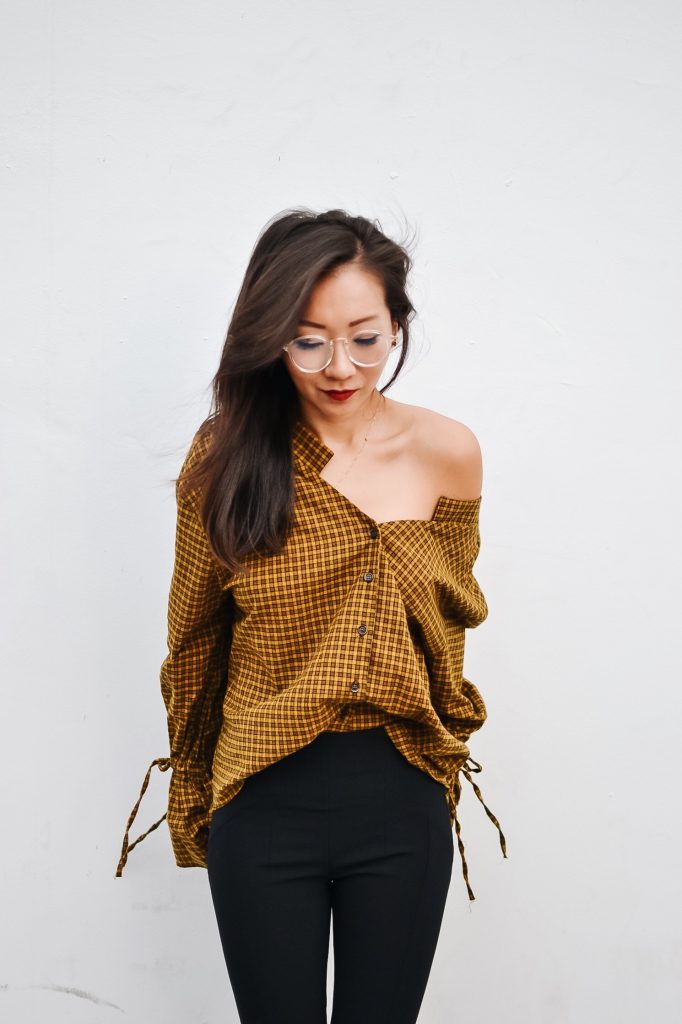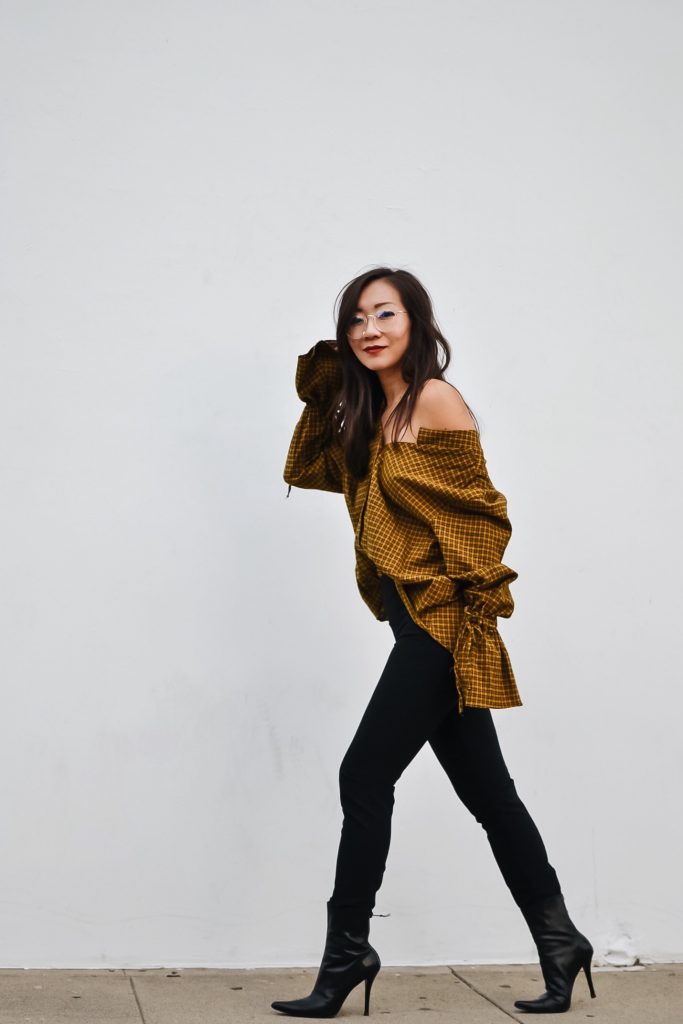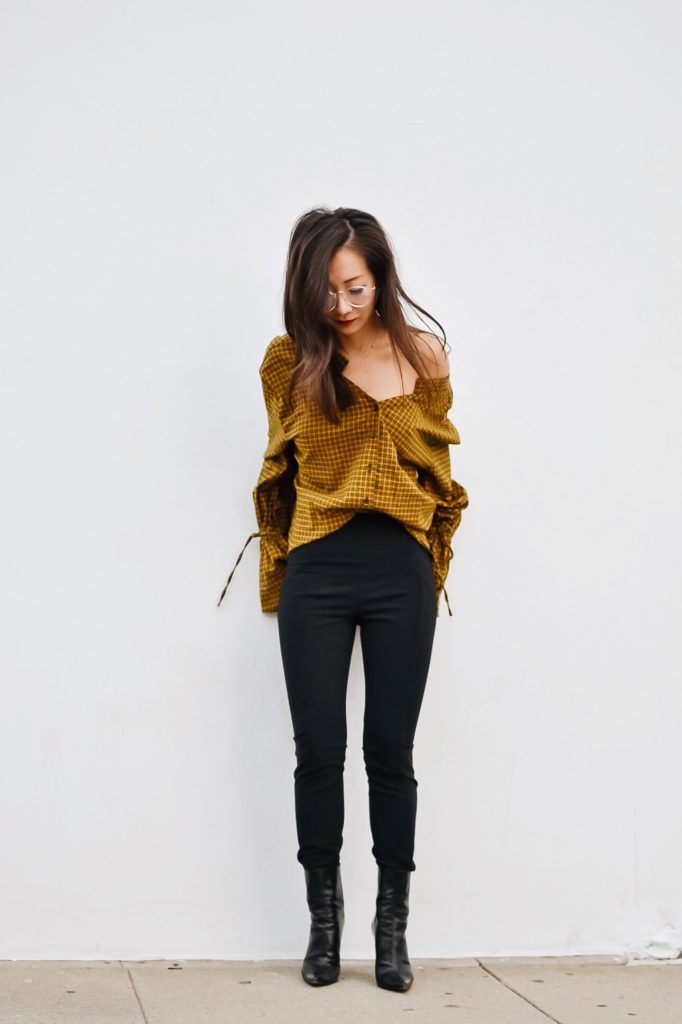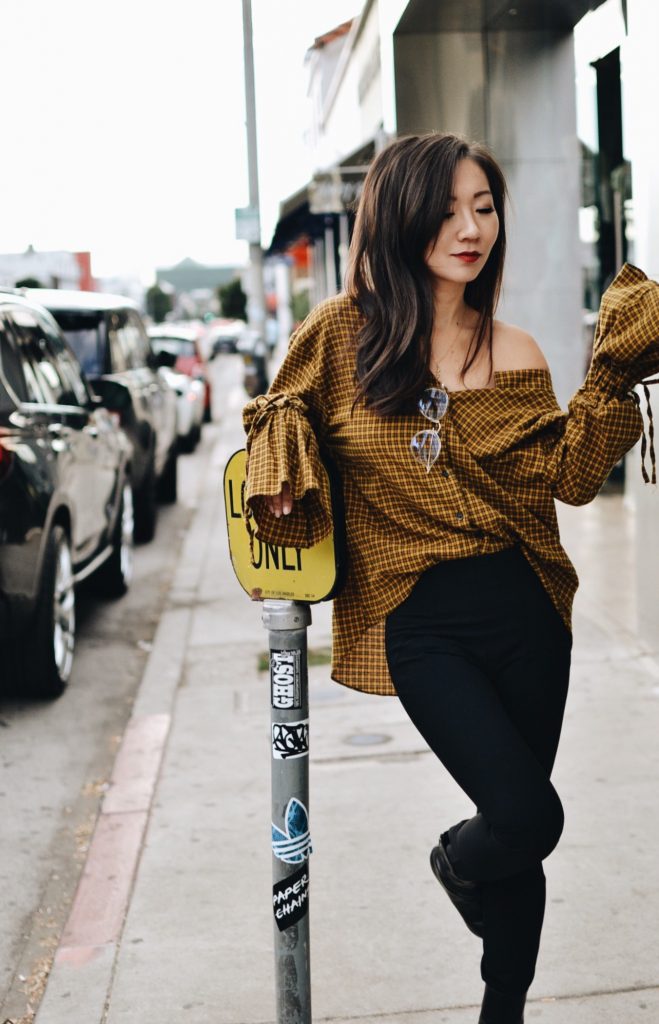 Glasses: TIJN / Pant: ZARA / Boot: Stuart Weitzman (sold out | similar look on sale) / Top: Purchased from a small boutique in Taipei
Photographed by Silvia Moreno