My day job is an actress.  At auditions, I wear wardrobe that is specified by casting for that particular role.  They're still my clothes, but stipulated by guidelines that is not truly 100% me.  My true sense of fashion and style normally comes out at night when I go on a date, grab dinner with friends, or have a #GNO (girls night out) and we paint the town red.  At night is when I feel fancy and audacious and want to try new things.  At night is when my style really comes alive.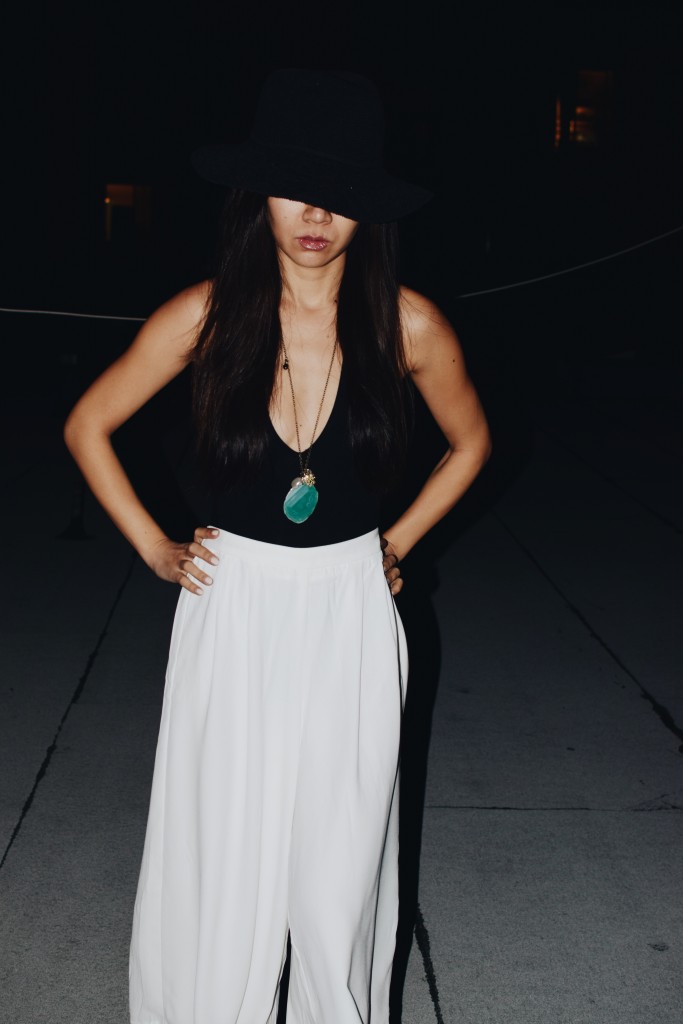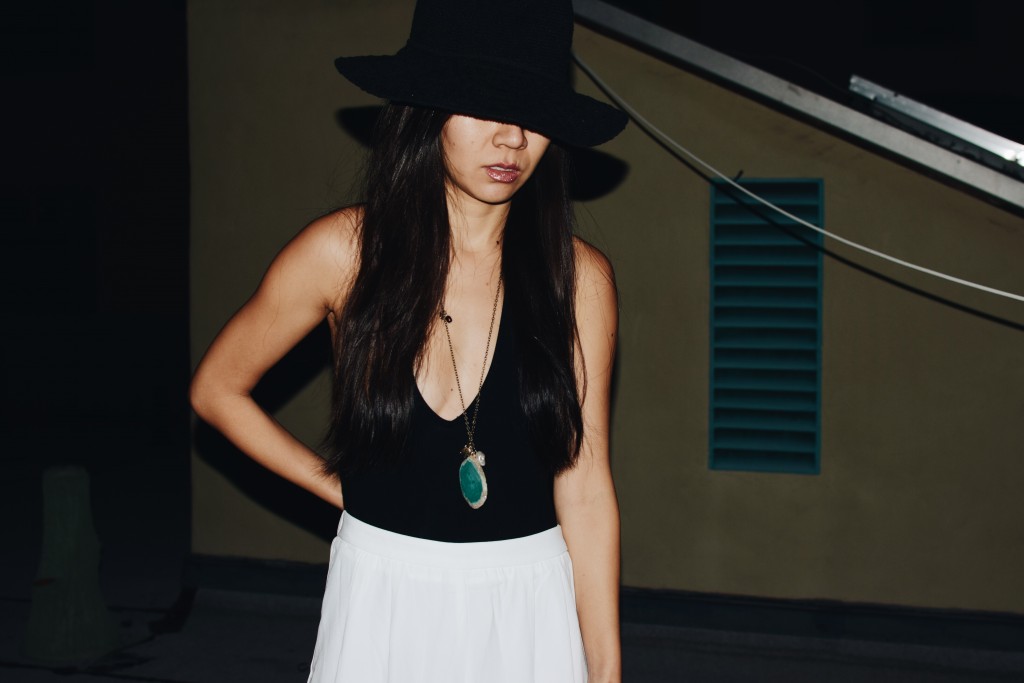 I am wearing an American Apparel Cotton Spandex Jersey Halter Leotard.  I think it's safe to say that I have a petite frame.  However, I have a super long torso.  I purchased this halter leotard in an XS, but I now wish I would have gotten a small instead so that I have more vertical room to play with.  The deep stretch does make the front v-neck more plunging, but that may not be safe for ladies with more up top, (if you know what I mean).  I personally would recommend purchasing a size up for this piece.  I also think this look would be great if it were long-sleeved.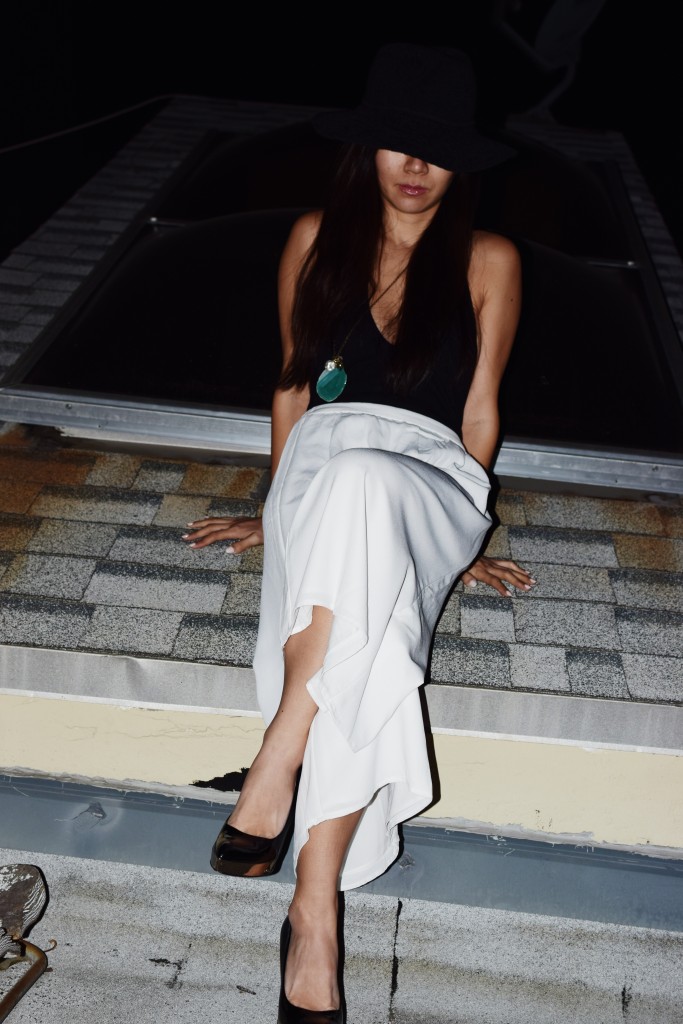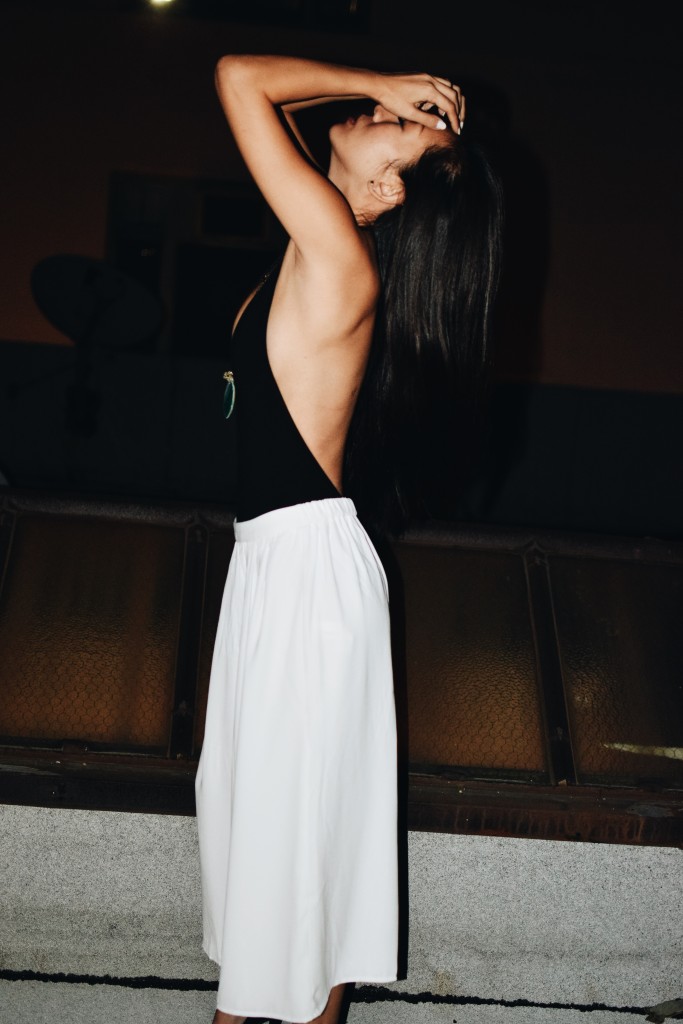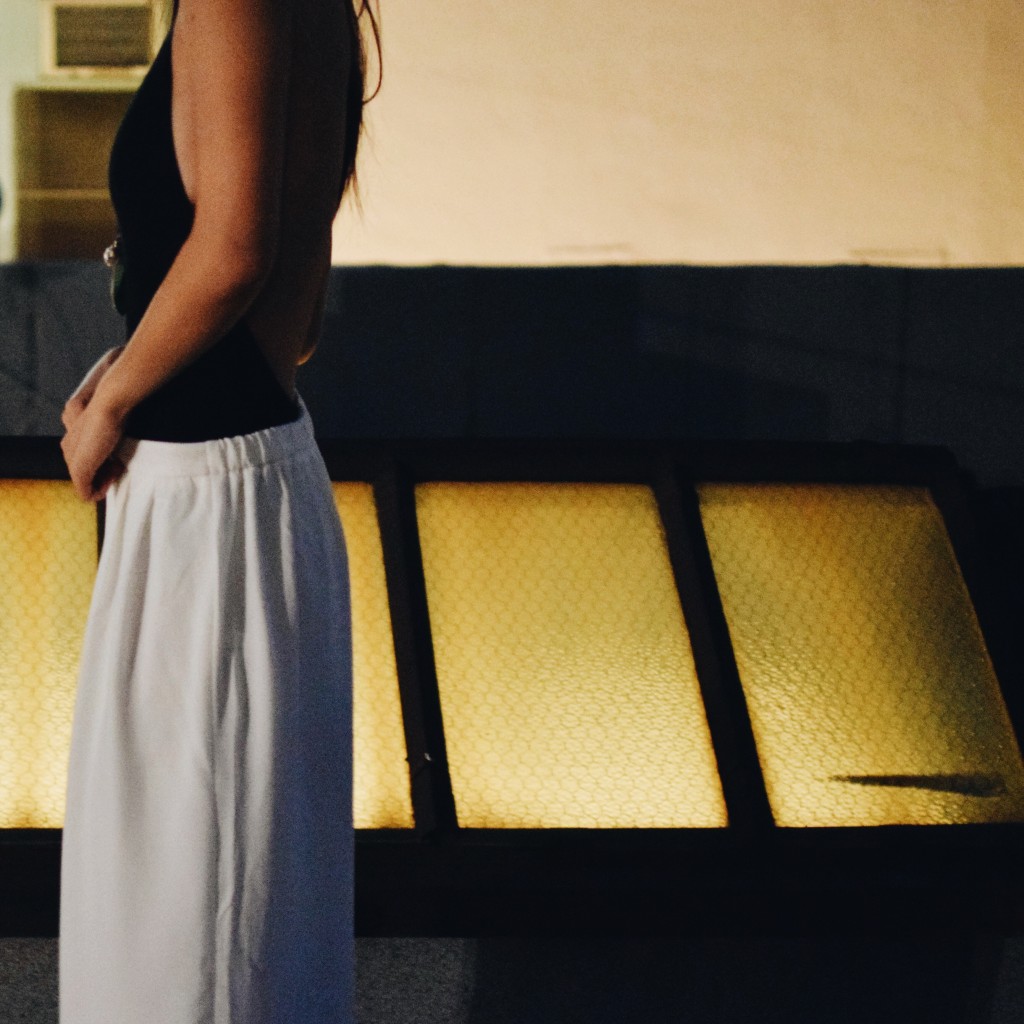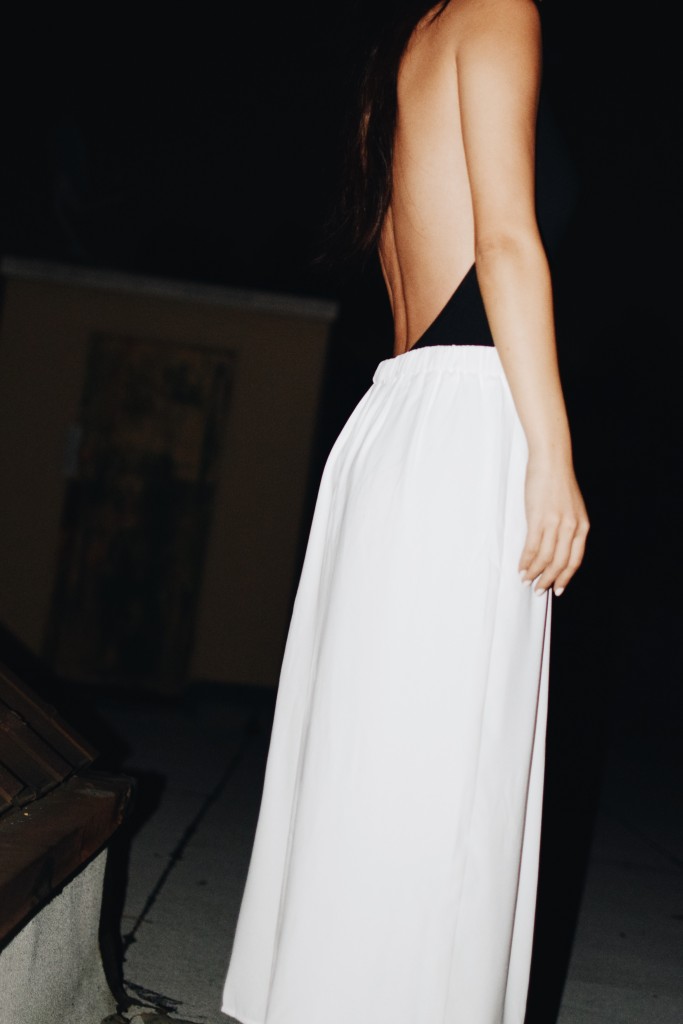 This pair of Forever21 Pleated Wide-Leg Culottes is only $6.  $6!!!!  I purchased these during the #BlackFriday sale with the no-minimum free shipping special.  I am wearing a size XS, but I still feel like it's too big on me.  Based on the reviews, this pair does run big, so I would recommend sizing down when you purchase.
Since this photoshoot, I have taken them in to be altered.  I prefer this look to be more mid to high waist.  Yes, you may have to spend a bit more to get it altered, but it's ONLY $6.  It's okay to spend a few more dollars for it to fit right, so that you'll actually wear it.  The polyester fabric does wrinkle easily, but nothing a little steam or iron can't fix.  It's fully lined and has an elastic waist.  I think I won the lottery on this deal.  Here's a similar look.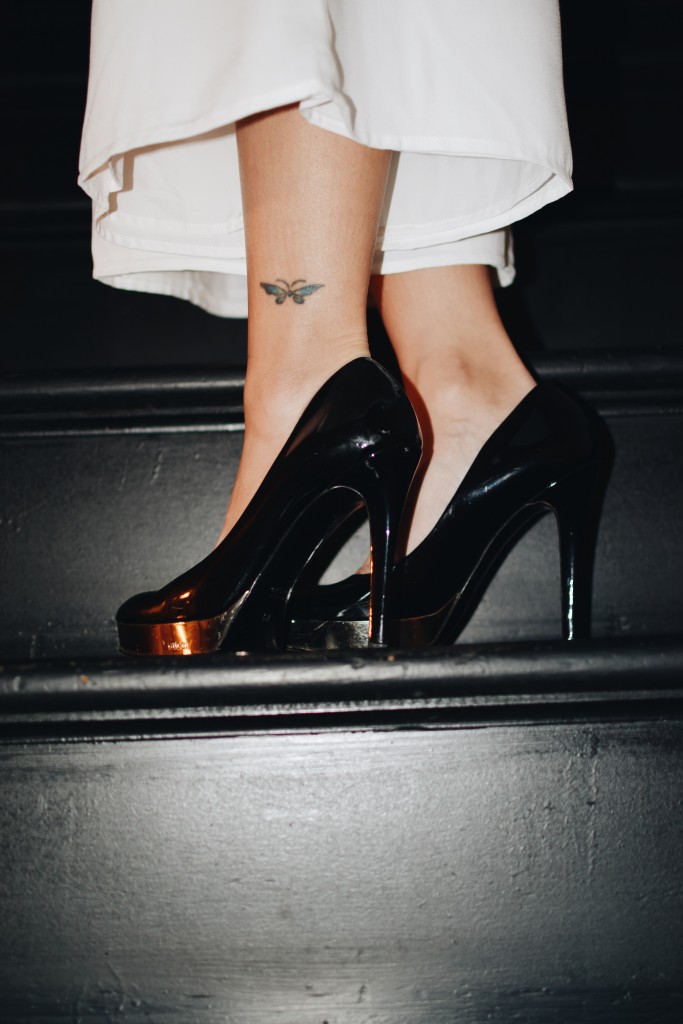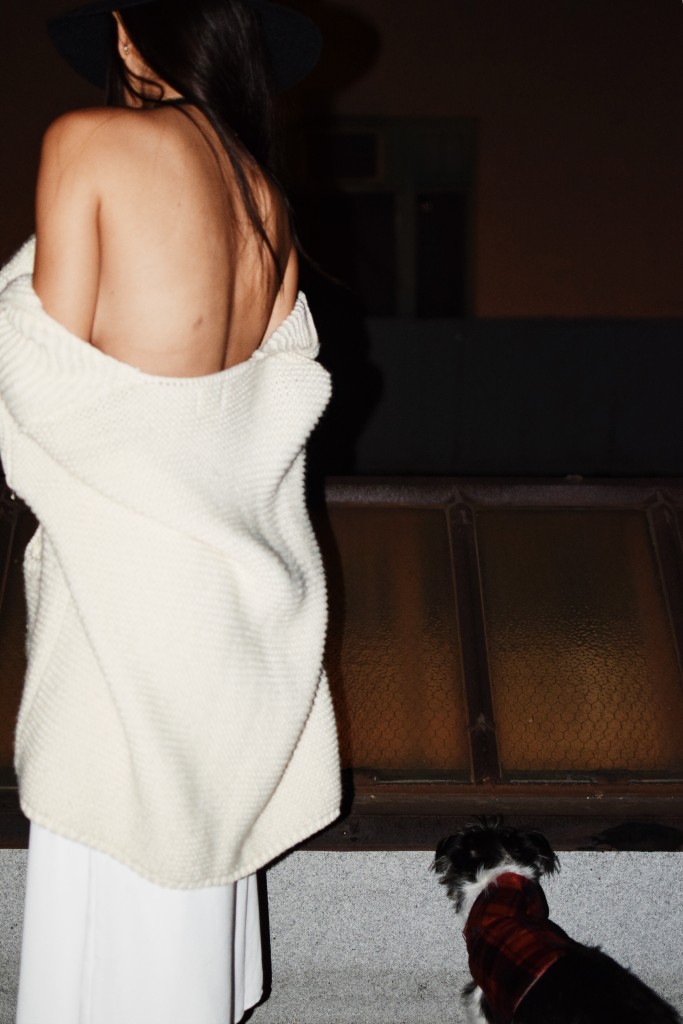 My dog Kenzie loves to be in photographs.  She has serious FOMO when I do photoshoots without her.  Does anyone else have pets with this problem? Haha!
Knit Cardigan (Unknown Korean brand | similar look) / Free People Hat (sold out) / Vintage Gucci Patent Platform Pumps / American Eagle Outfitters Necklace
Photographed by Felicia Bade