Once a Texan, always a Texan.  That saying has always stuck with me even after I moved to LA six years ago.  I found this awesome Madison & Berkeley 'Side of Ranch' Shirttail Tank at the Nordstrom department store in Dallas, TX (my hometown) on sale for under $15. This bright red tee made me smile because it screams I'm a southerner.  I paired this with a faux leather pencil skirt I got in late spring of this year from Zara.  Even though both the tank and the skirt are no longer available, here are some similar looks:
GRAPHIC TANK
FAUX LEATHER MIDI SKIRT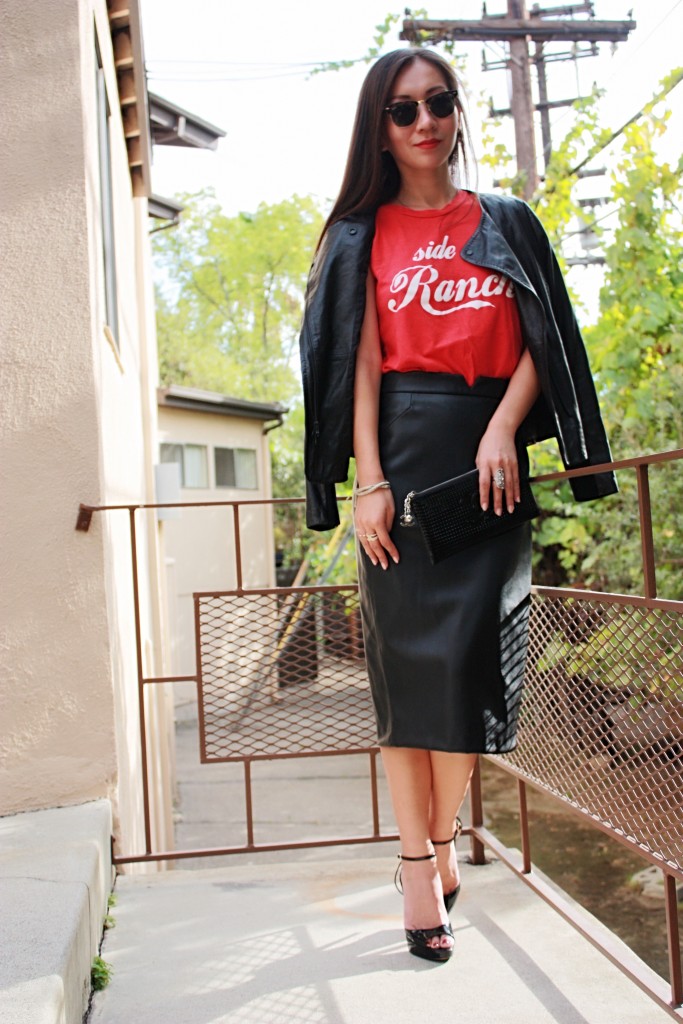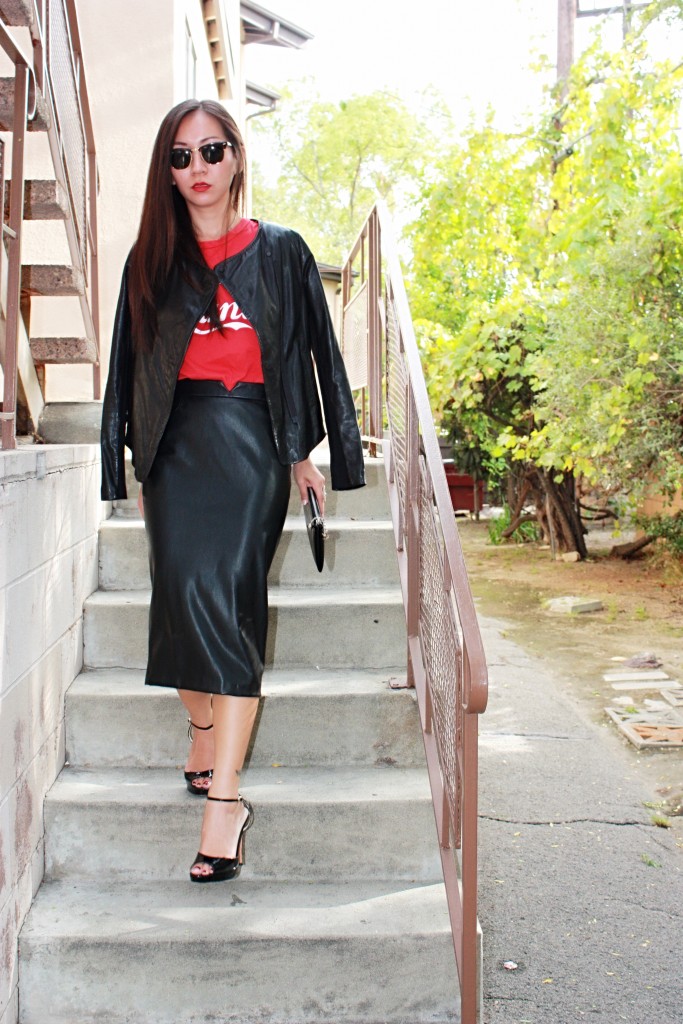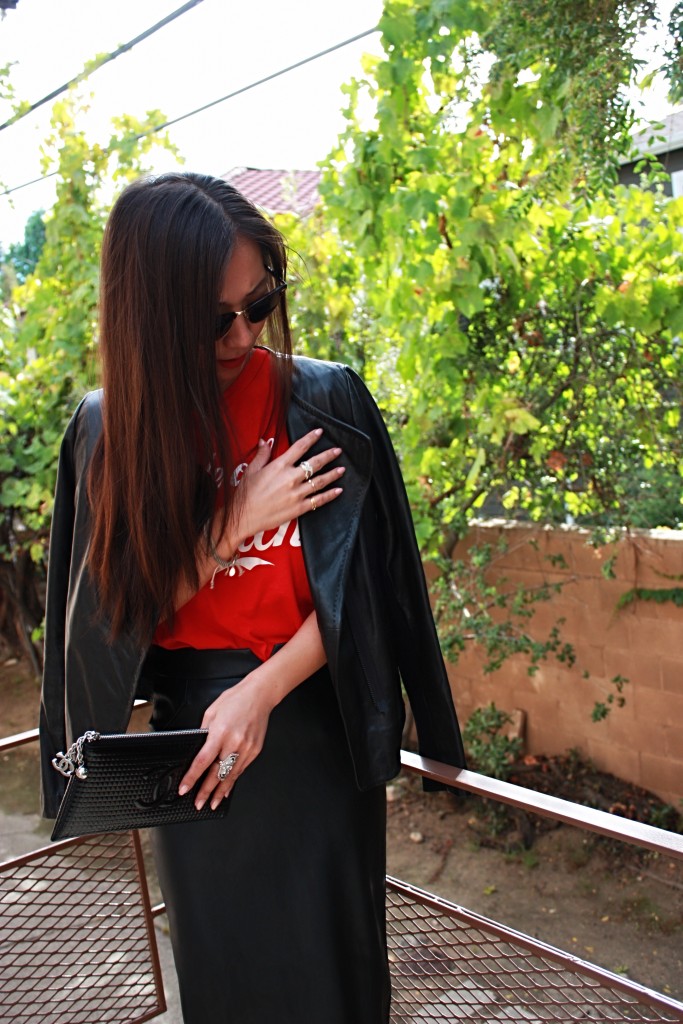 As of today, the temperature was still in the 90's in Los Angeles.  However, I decided to throw on a Vince Asymmetrial Zip Leather Jacket to pretend like it was fall weather.  Love the jacket.  Hate the heat.  Got this leather jacket for a steal (under $400) because the only Saks Fifth Avenue in Dallas, TX was closing and had to get rid of all it's inventory.  Talk about being at the right place at the right time.  This jacket is currently sold out, but the Vince Leather Scuba Jacket is currently on sale at Nordstrom.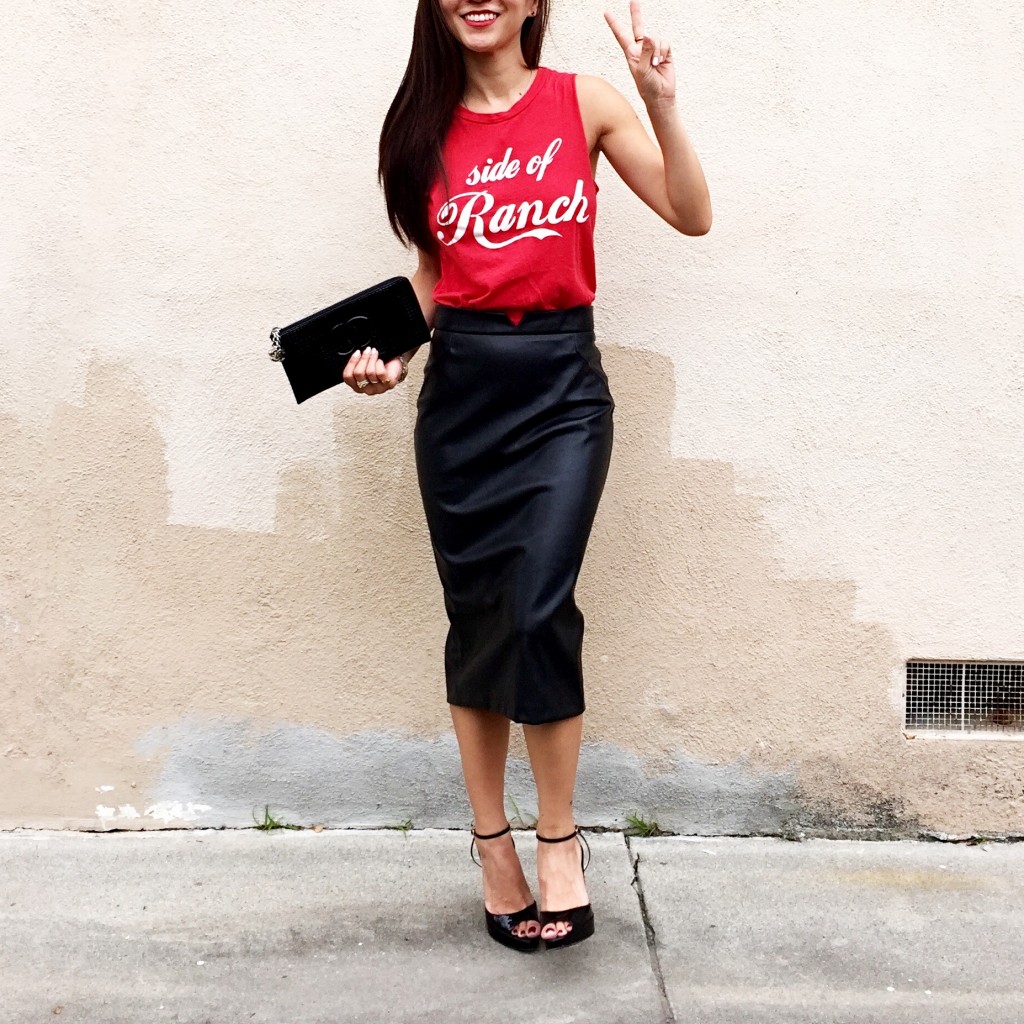 I love the mixture of sophisticated and casual.  How about you?  What do you mix up in your closet to make a sophisticated outfit look more casual or vice versa?  Love to hear from y'all!
Chanel Quilted Patent Wallet / Brian Atwood Delta Patent Platforms (from Net-A-Porter a SUPER long time ago) / Ray-Ban Clubmaster Classic Sunglasses / Free People Ring / American Eagle Bracelets
Photographed by Felicia Bade
Hair by Felicia Bade