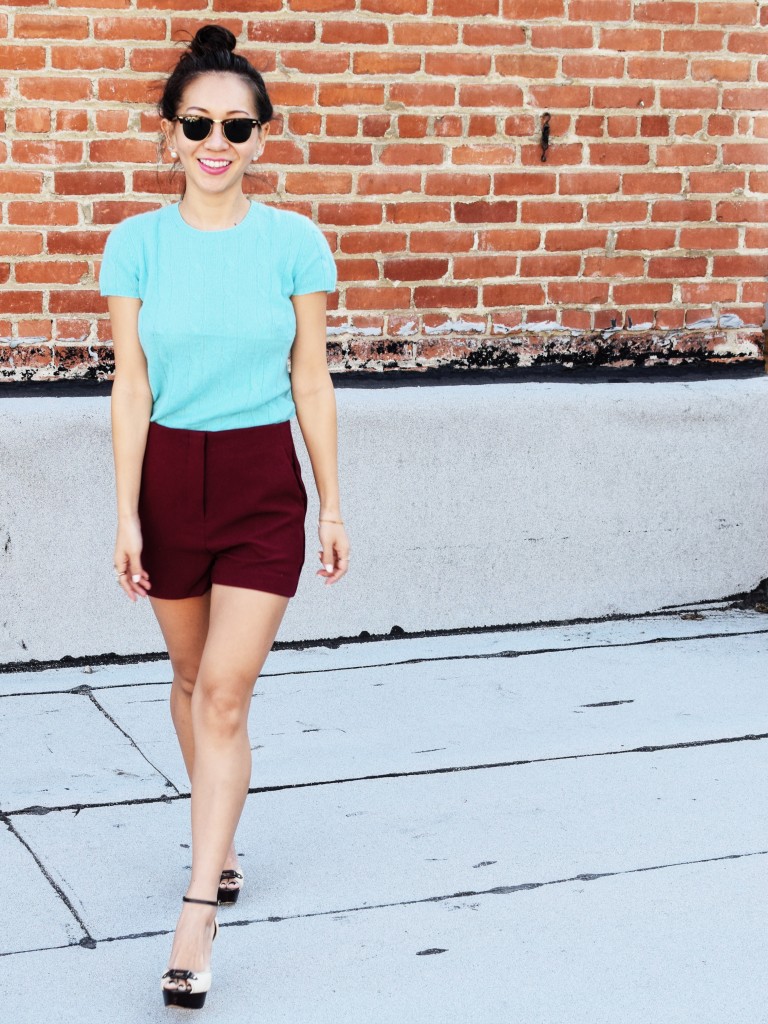 The greatest thing about Los Angeles is the weather.  The second greatest thing about Los Angeles is the weather.  It is almost the middle of December and we are still in the high 70s.  The only thing that sucks is it's freezing in the early morning, so if you're an early riser, be prepared to have a coat handy.  However, by late morning to early afternoon you're looking at some shorts-temperature.  This is what I call, a warm winter.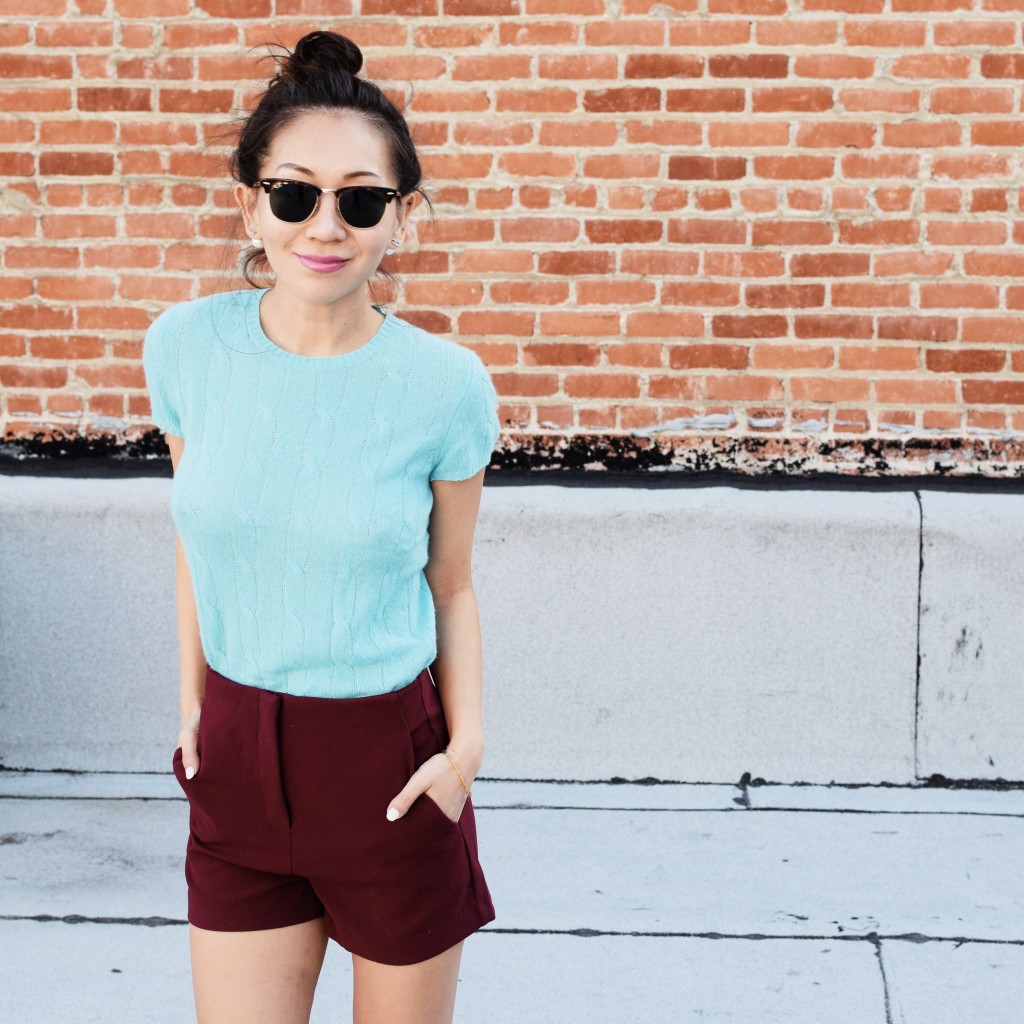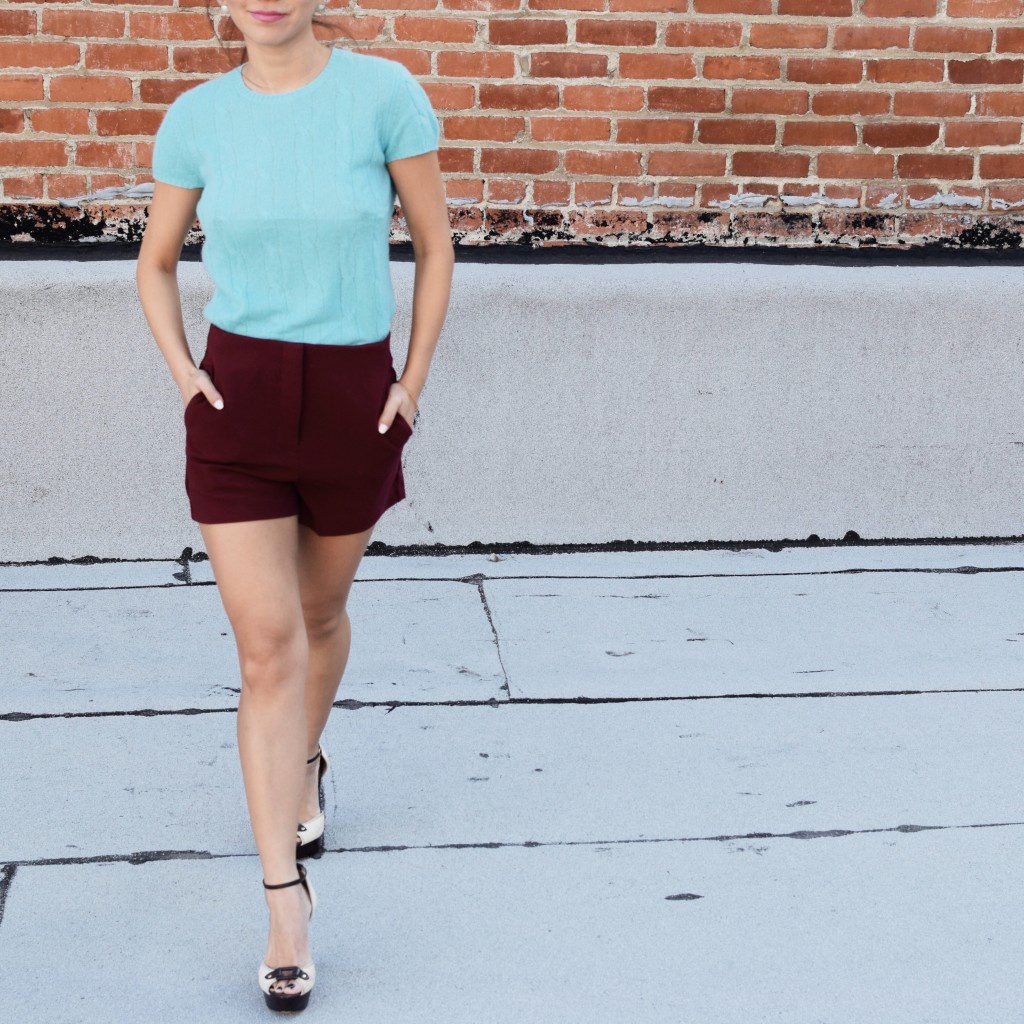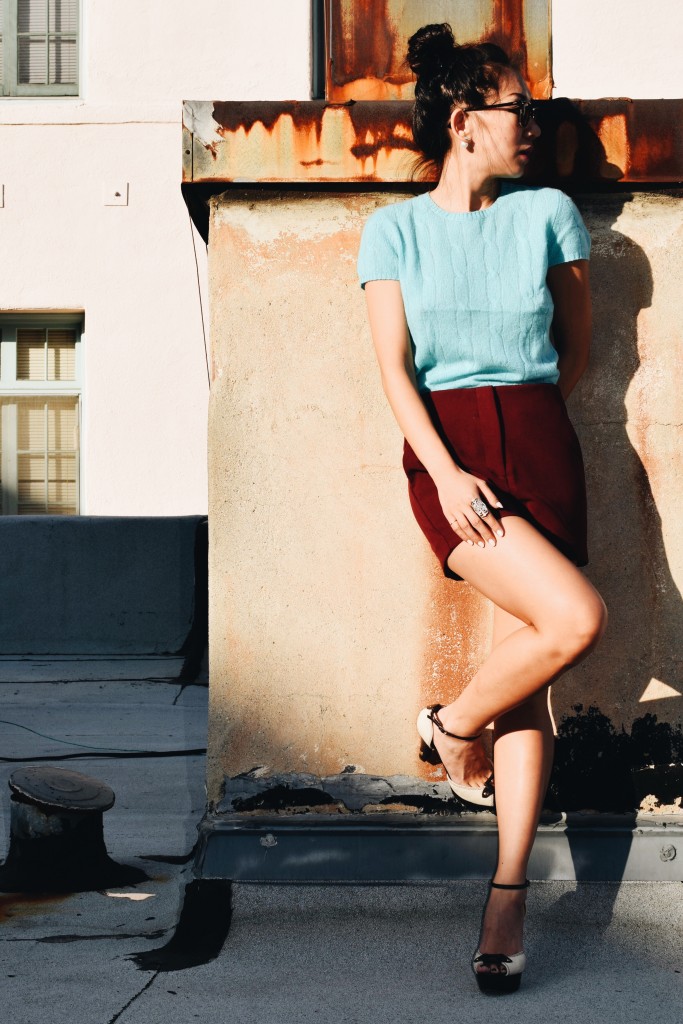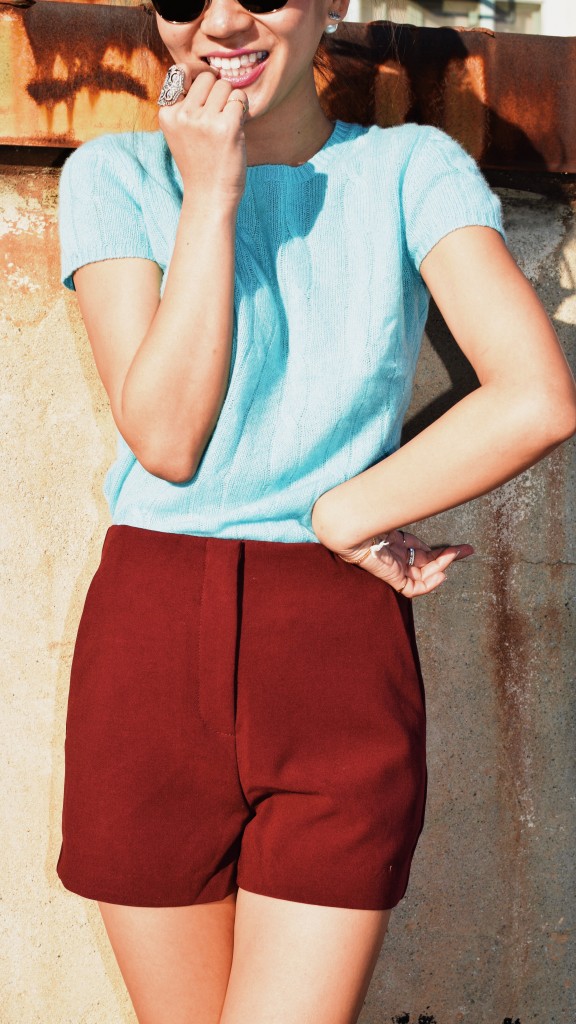 These Forever21 High-Waisted Woven Shorts are currently on sale for $10.  $10!!  I thought I got a steal during #BlackFriday when I purchased these with a no-minimum free shipping offer.  However, they are still the same price now as they were then, so I'd act fast before these sell out.  Here is a similar look.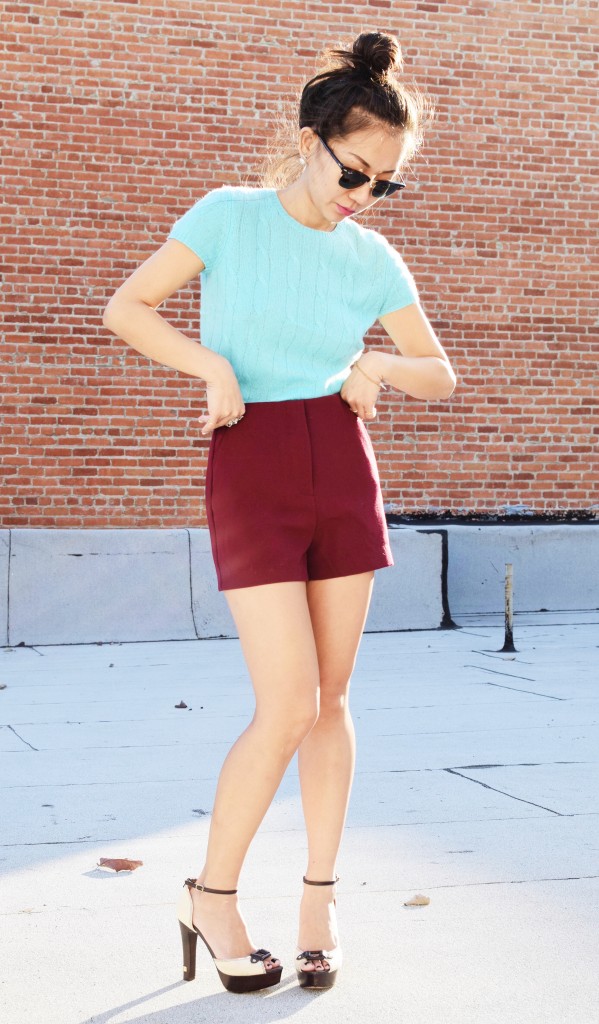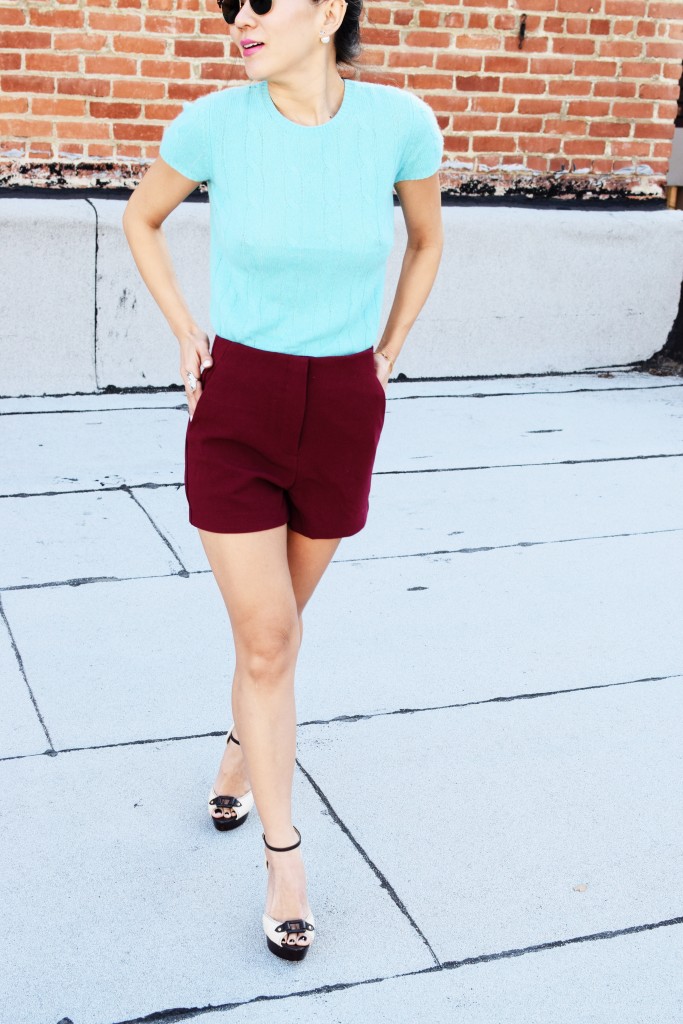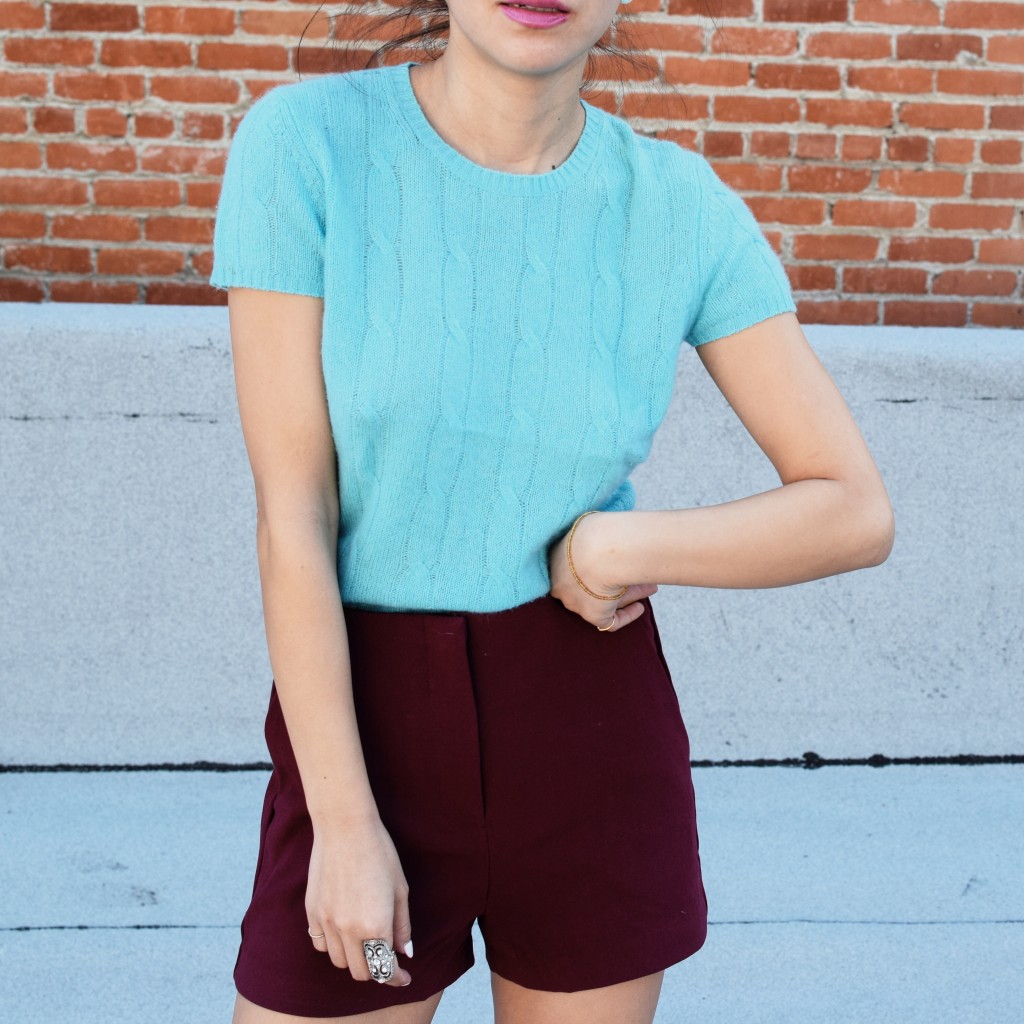 This is an old Saks Fifth Avenue Collection Cashmere Tee that I got a loooooong time ago.  I purchased it back then because of its beautiful sky blue color.  Because it is cashmere, it keeps me warm just enough.  I love the juxtaposition of the deep burgundy shorts with this bright blue top.  Here are similar looks:
J.Crew Collection Cashmere Short-Sleeve T-Shirt (select colors on sale)
Neiman Marcus Cashmere Crewneck Short-Sleeve Sweater (on sale)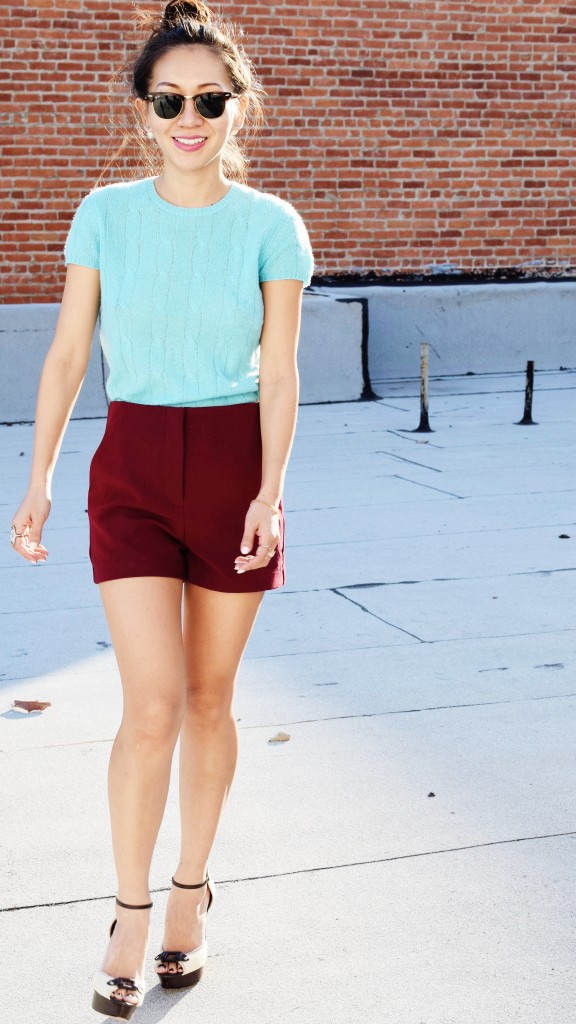 I'm headed back home to Dallas in a couple of weeks for Christmas holiday.  Anyone going anywhere cool?
Ray-Ban Clubmaster Classic Sunglasses / Bebe Platform Heels (super old) / Earrings (custom made) / Rings (my own)
Photographed by my dear friend, Laurie Douglas