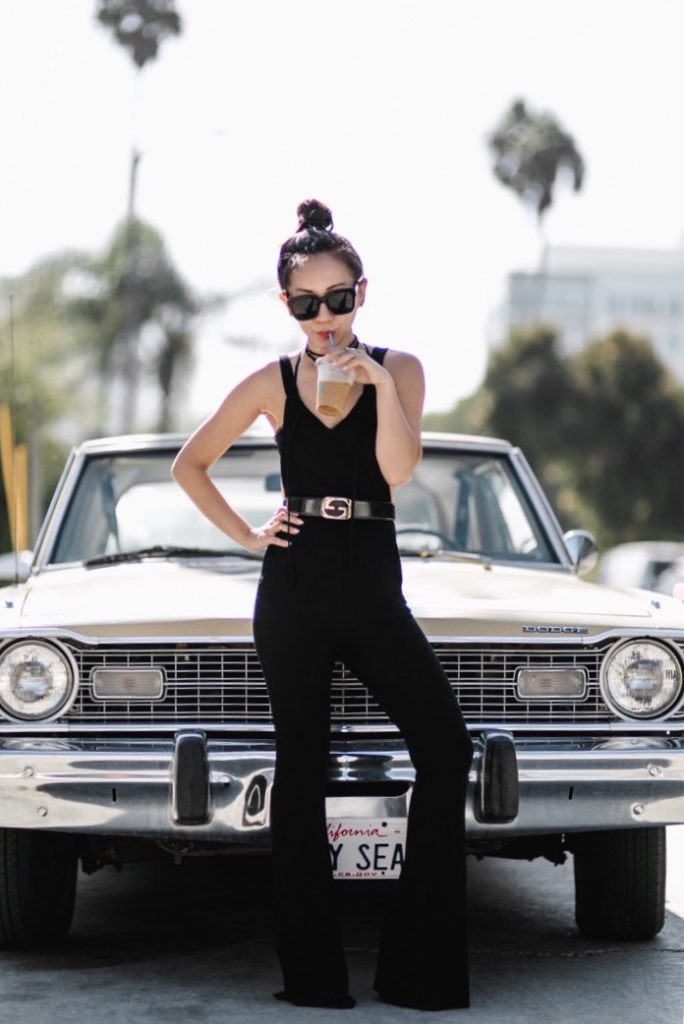 Happy Sunday everyone!  This has got to be one of my top favorite outfits that I've ever worn for my blog.  It has all the elements of style that I love: a mixture of designer and contemporary, feminine edginess, AND, it's a JUMPSUIT!  How much more #Kangthro can this be?!
I've mentioned several times that I can get lost at times with fashion blogging.  That I feel like I haven't exactly found my voice, or perhaps I'm just too eclectic when it comes to fashion.  However, I'm owning it in this outfit, and I feel like this is important for any blogger that is just starting out.  There will be times when you're swayed one way or another because of certain trends, but it's good to always check in with yourself and come back to what feels natural.  For me, the monochrome black, the hint of sexiness, and the ease and comfiness of this Clayton MaryJane Jumpsuit feel natural.
Definitely try out new styles and trends because that's just what you have to do to evolve in fashion.  But whatever it is that is your fashion sense, wear it.  Own it.  You'll see the difference in your photos and in your face when an outfit feels right.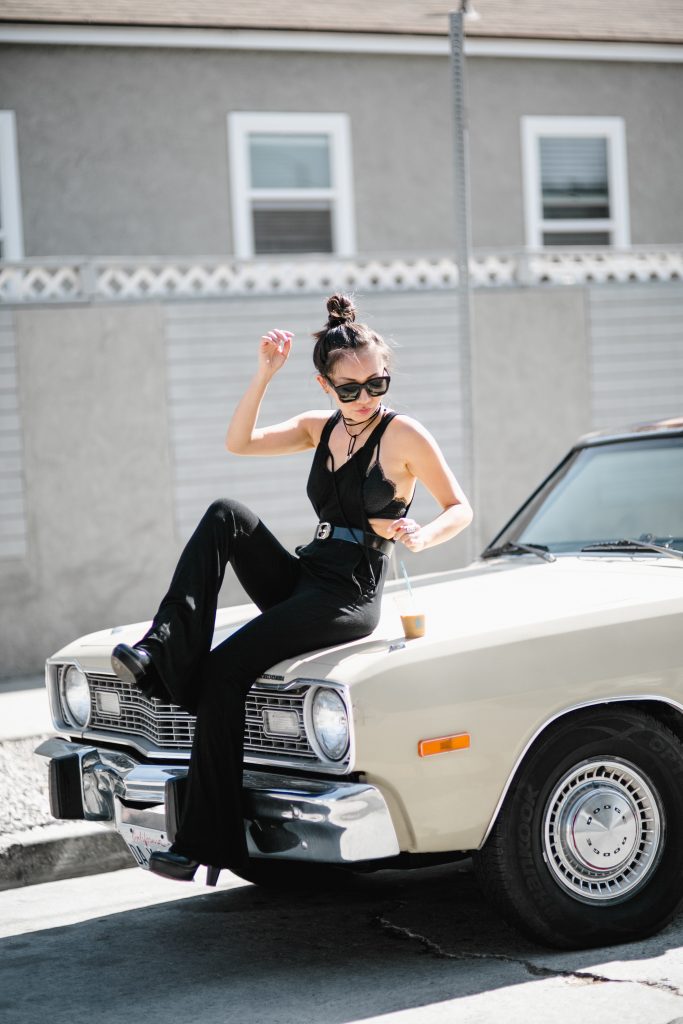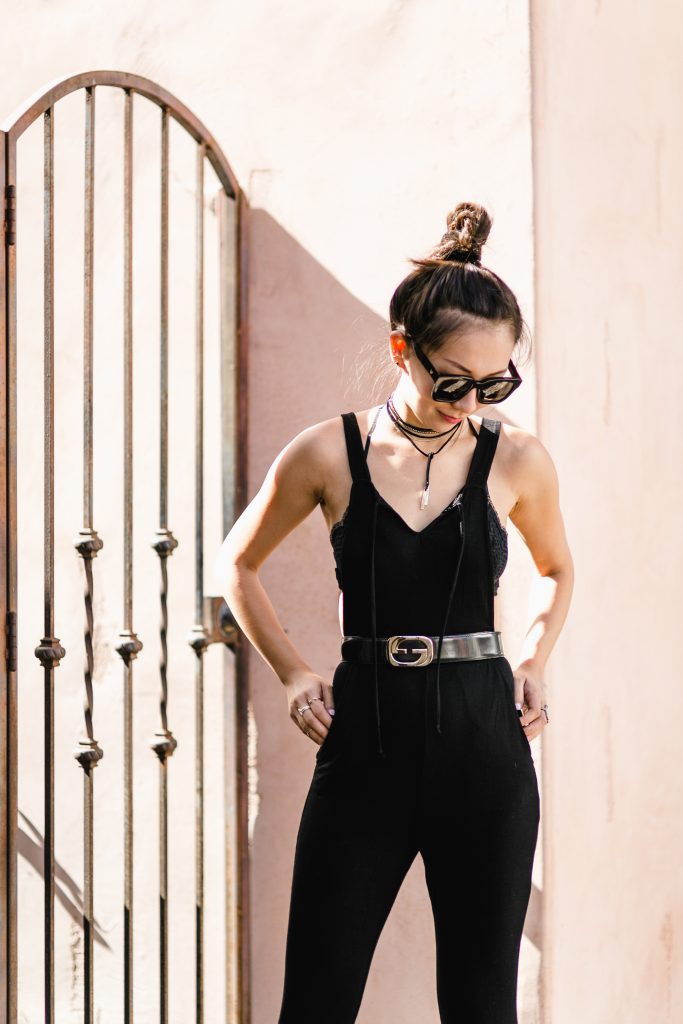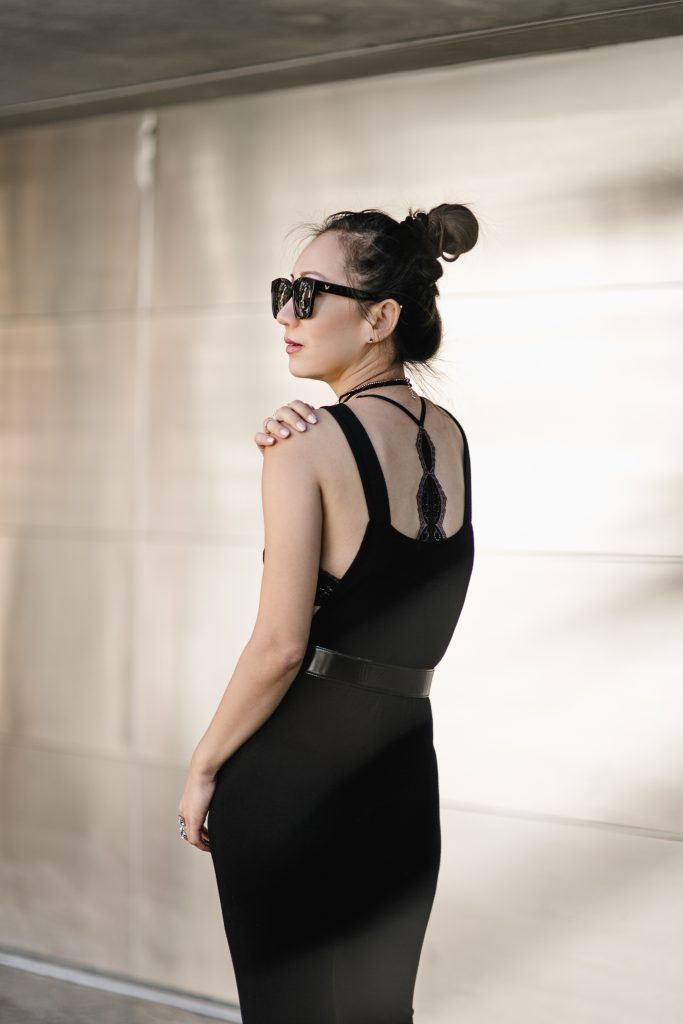 For this jumpsuit, I wanted to pair it with a pretty lace bra because I felt like wearing a tee or an off-the-shoulder top would be too obvious.  Plus, there's been another heat wave that passed through LA, so why not expose a bit more skin.  Am I right ladies?
I searched for a while to find the perfect lace bra that would show off well, and I found this gorgeous Free People Slow Dance Underwire Bra with the prettiest racerback.  Ladies, there aren't enough complimentary words I can say about this bra.  It's racerback.  It's pretty.  It's underwire.  It comes in seven different colors.  It's like finding the Prince Charming of intimates.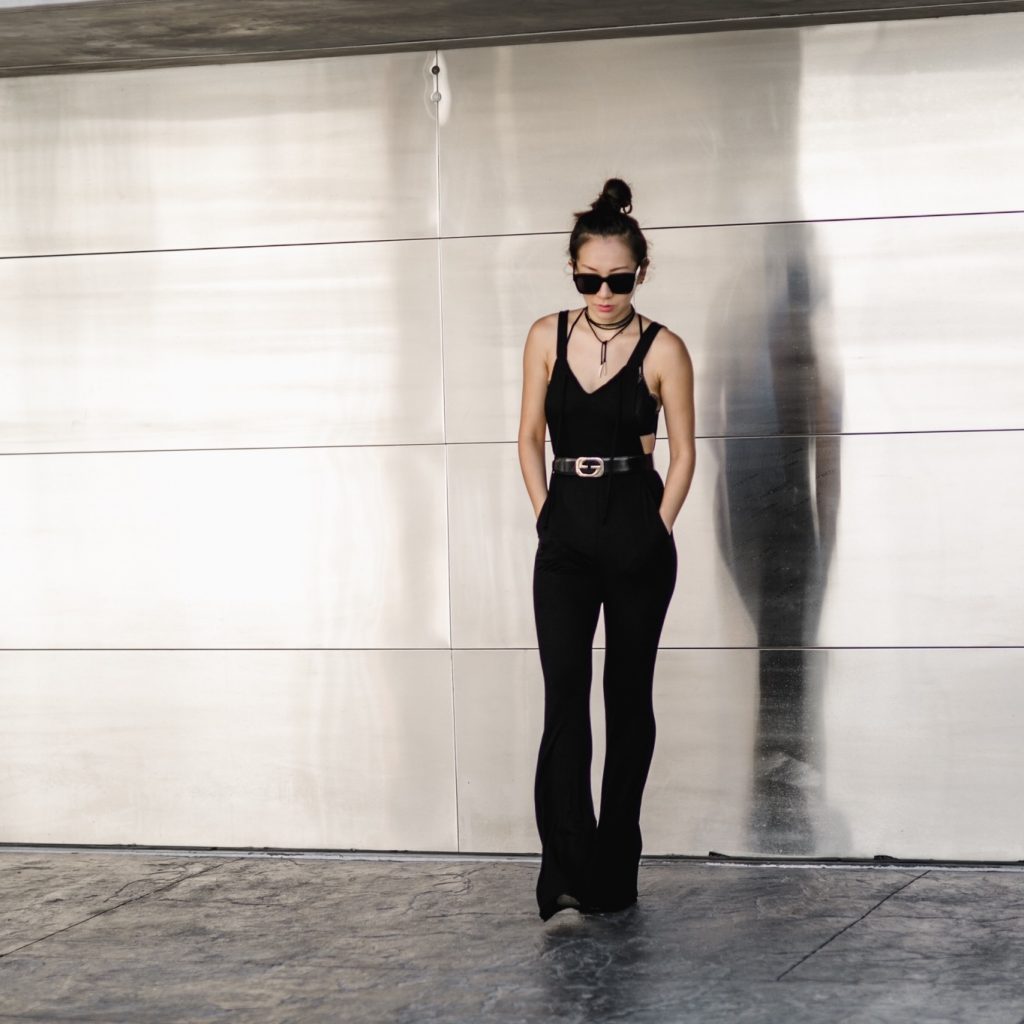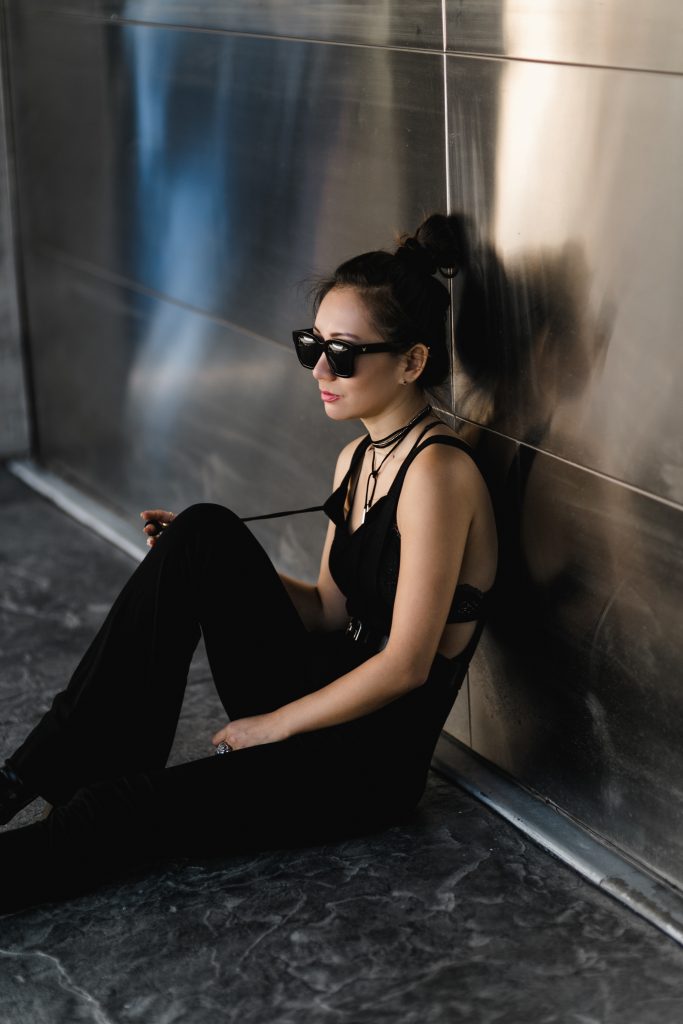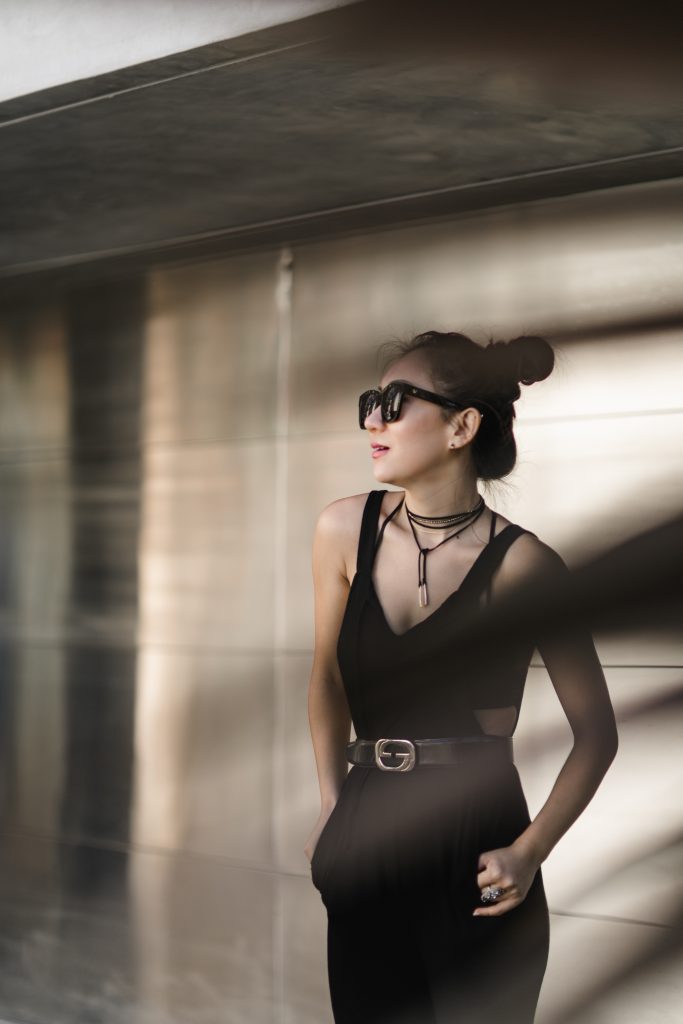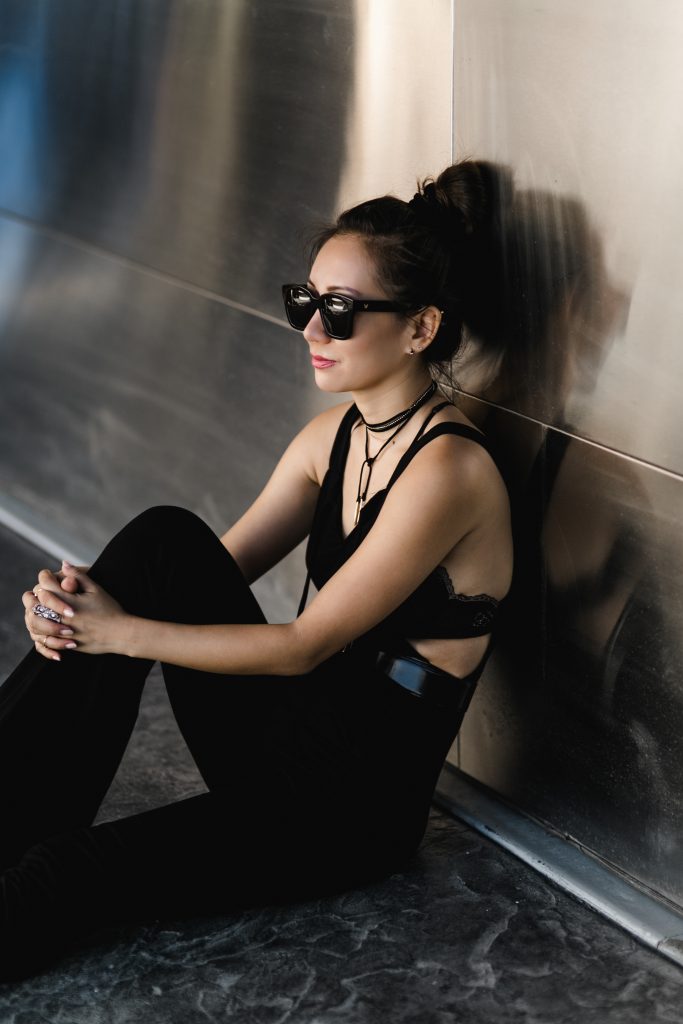 Vintage Gucci Belt (similar look) / Gentle Monster Dreamer Sunglasses / River Island Bow Choker (sold out | similar look) / Forever 21 Platform Ankle Boots (sold out | similar look)
It was my first time shooting at Venice Canals, and I'm just obsessed with this location.  I find it almost embarrassing to admit that I've lived in LA for almost 8 years and that was my first time ever visiting the canals and obsessing over those beautiful homes.  Are there any other locations I'm just oblivious to that I need to shoot at?  If you're so kind as to take pity on this always-late-to-the-party soul, please do share!  Thanks!
Photographed by Mire Yang