It's taken me about a month to finally get this post up, but better late than never, right?  Ladies, …and gentlemen, (the rare few that might actually read my blog to see if I'm wearing something scantily clad), I present to you my month late review on my trip to Tulum, Mexico.
THE GOOD:
THINGS YOU MUST SEE & DO
Hike the ancient Mayan Ruins of Tulum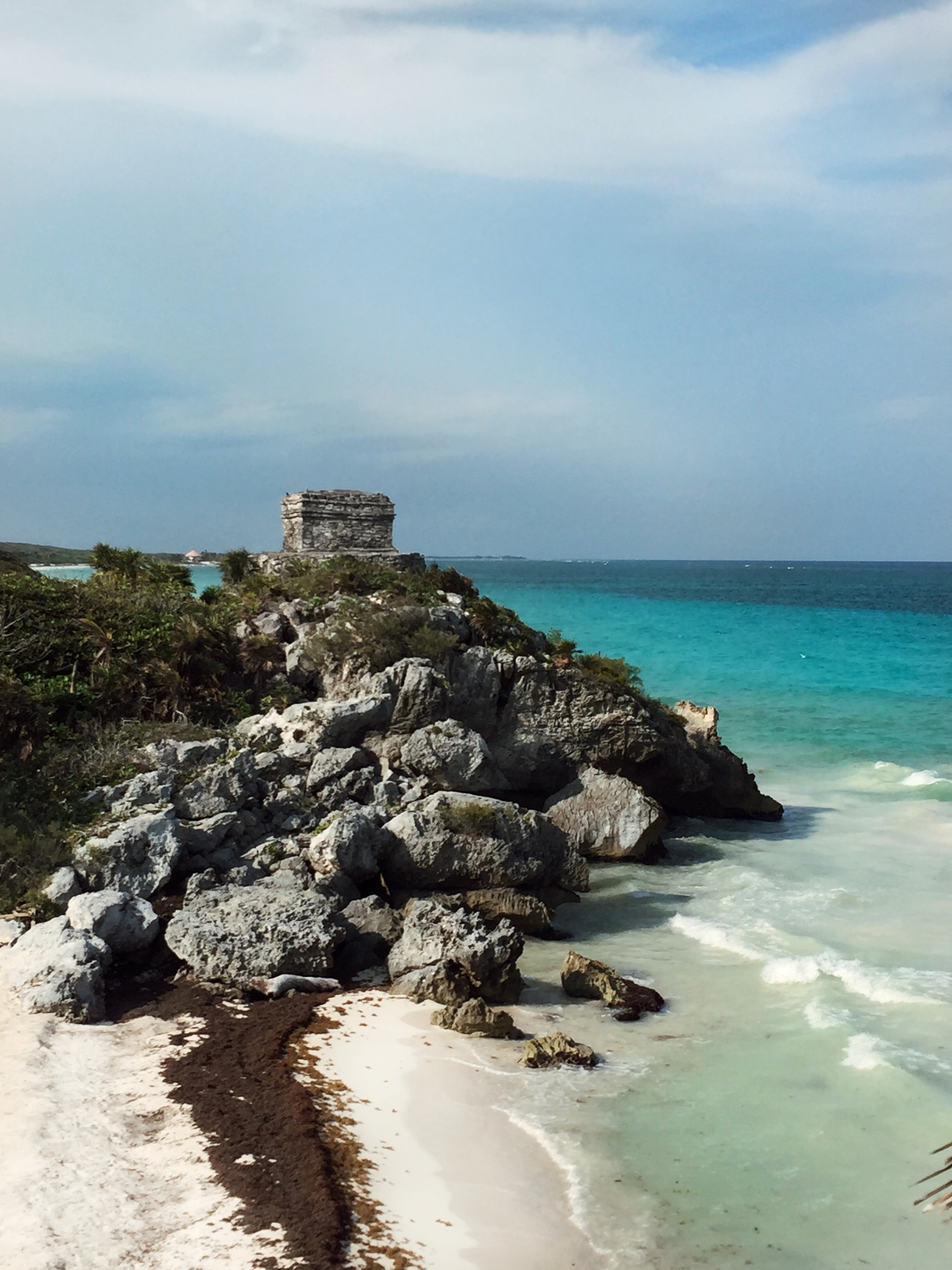 Enjoy the tranquility and utter beauty of Nômade Tulum Hotel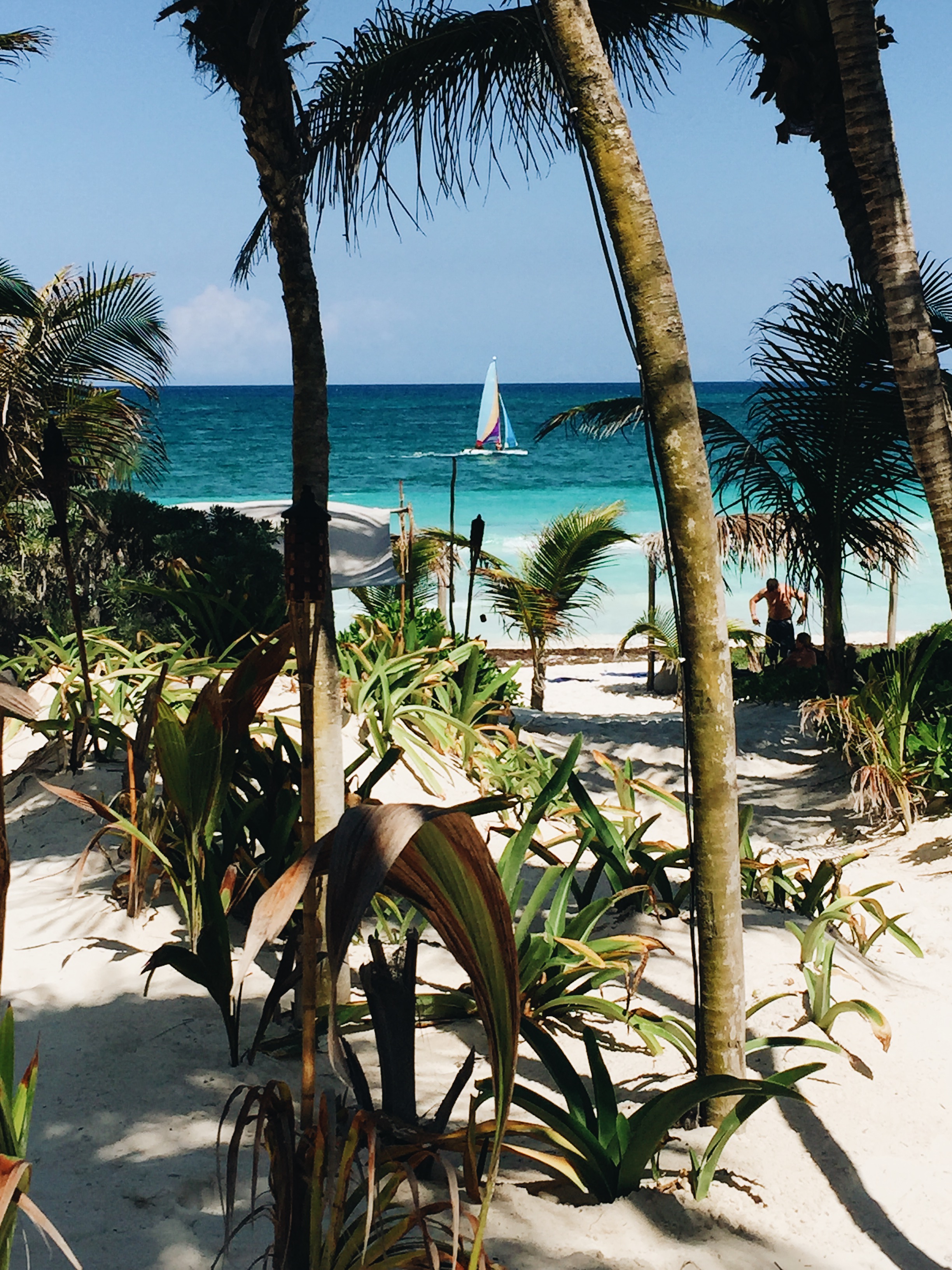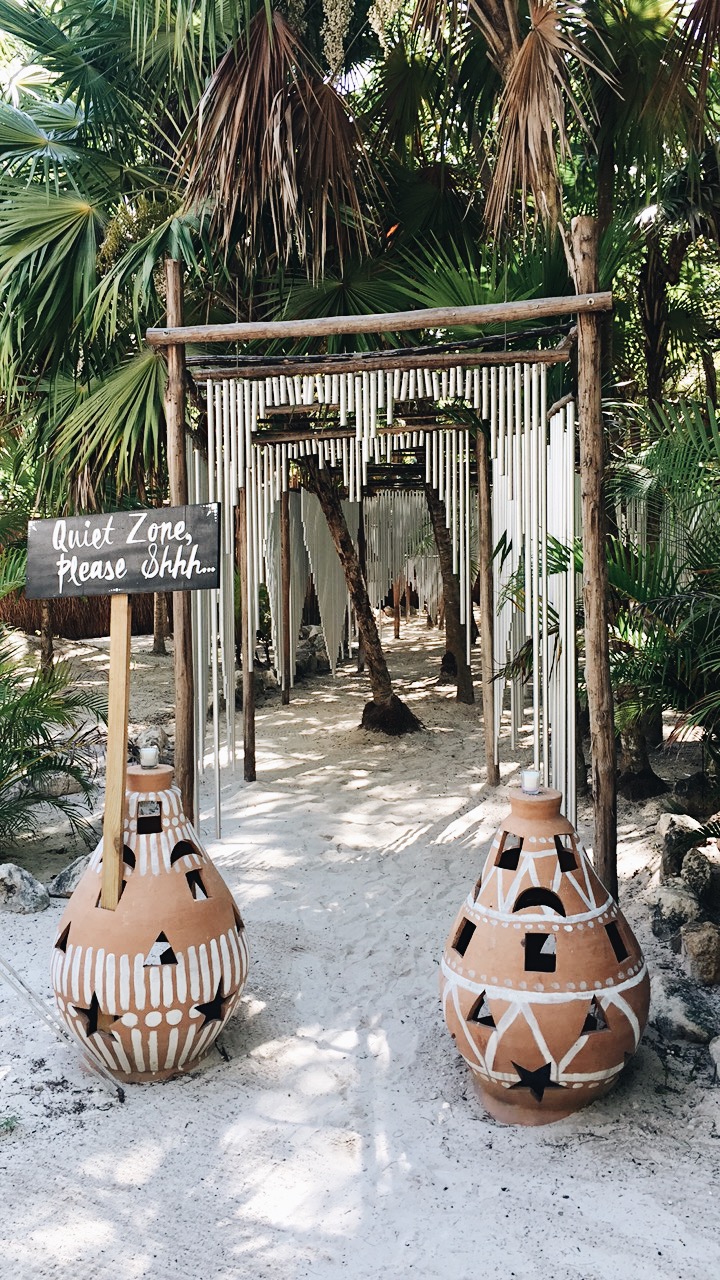 Swim the crystal clear waters of Cenote Dos Ojos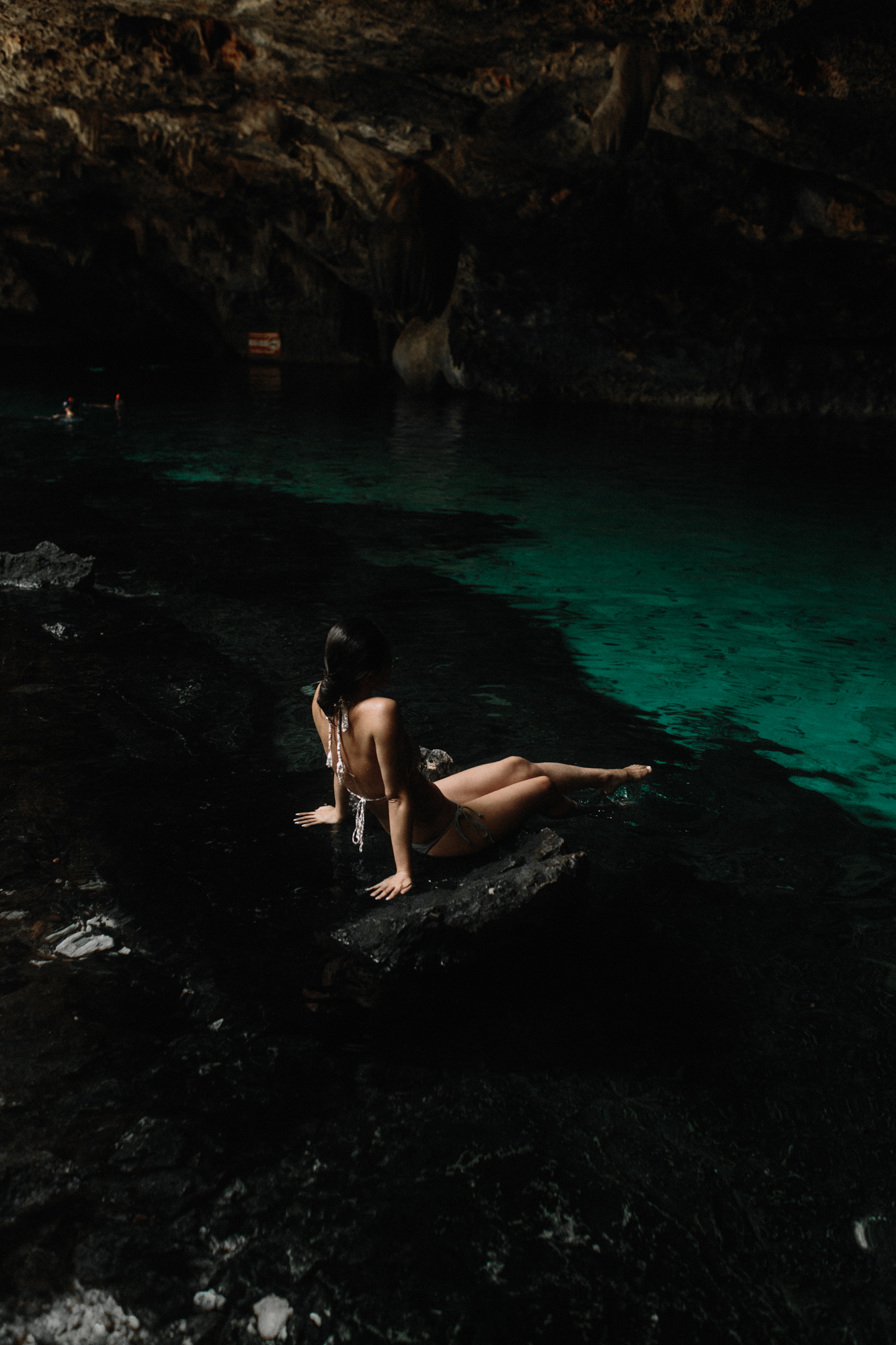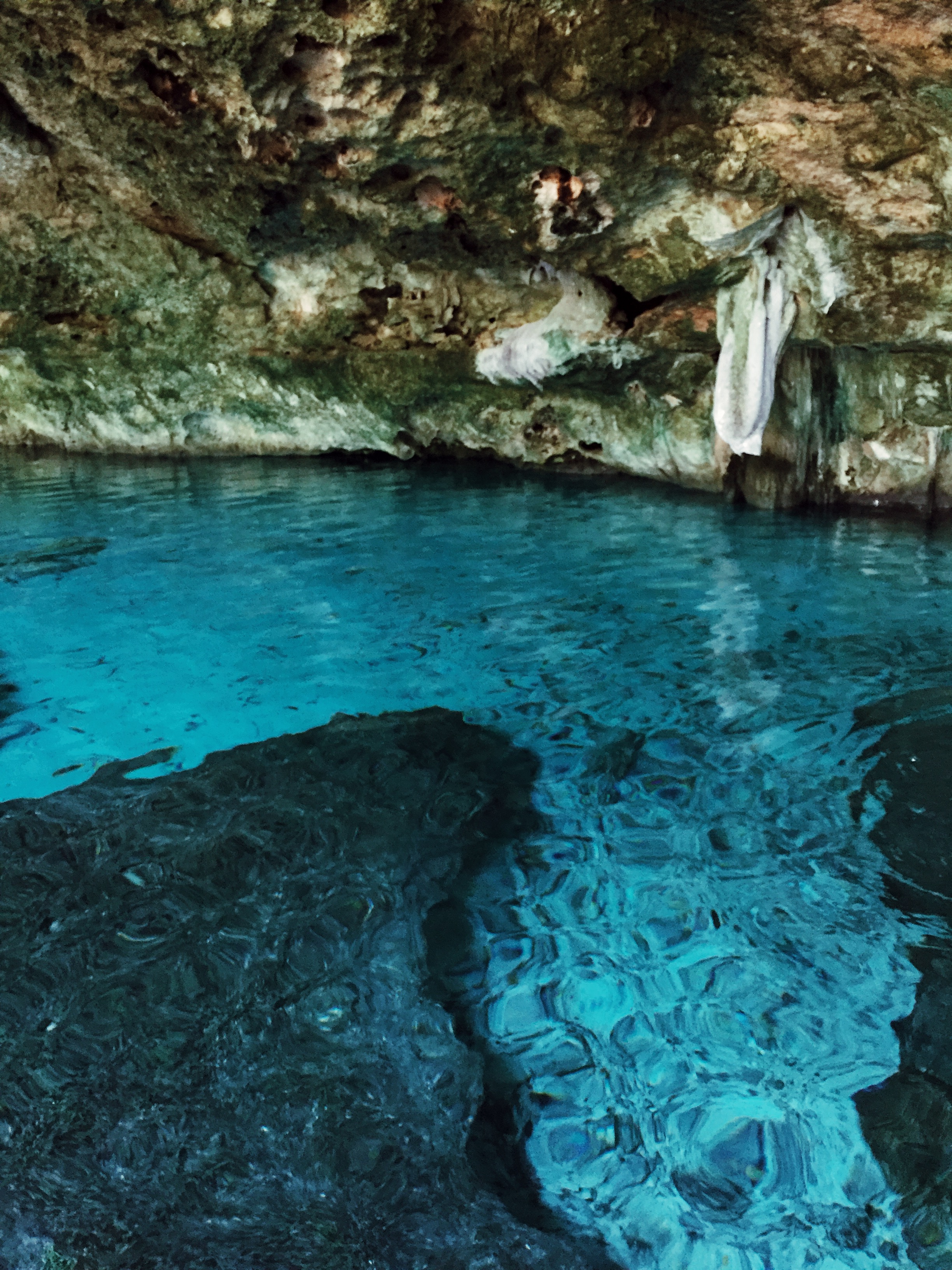 Grab a drink with a view at Coco Tulum Beach Club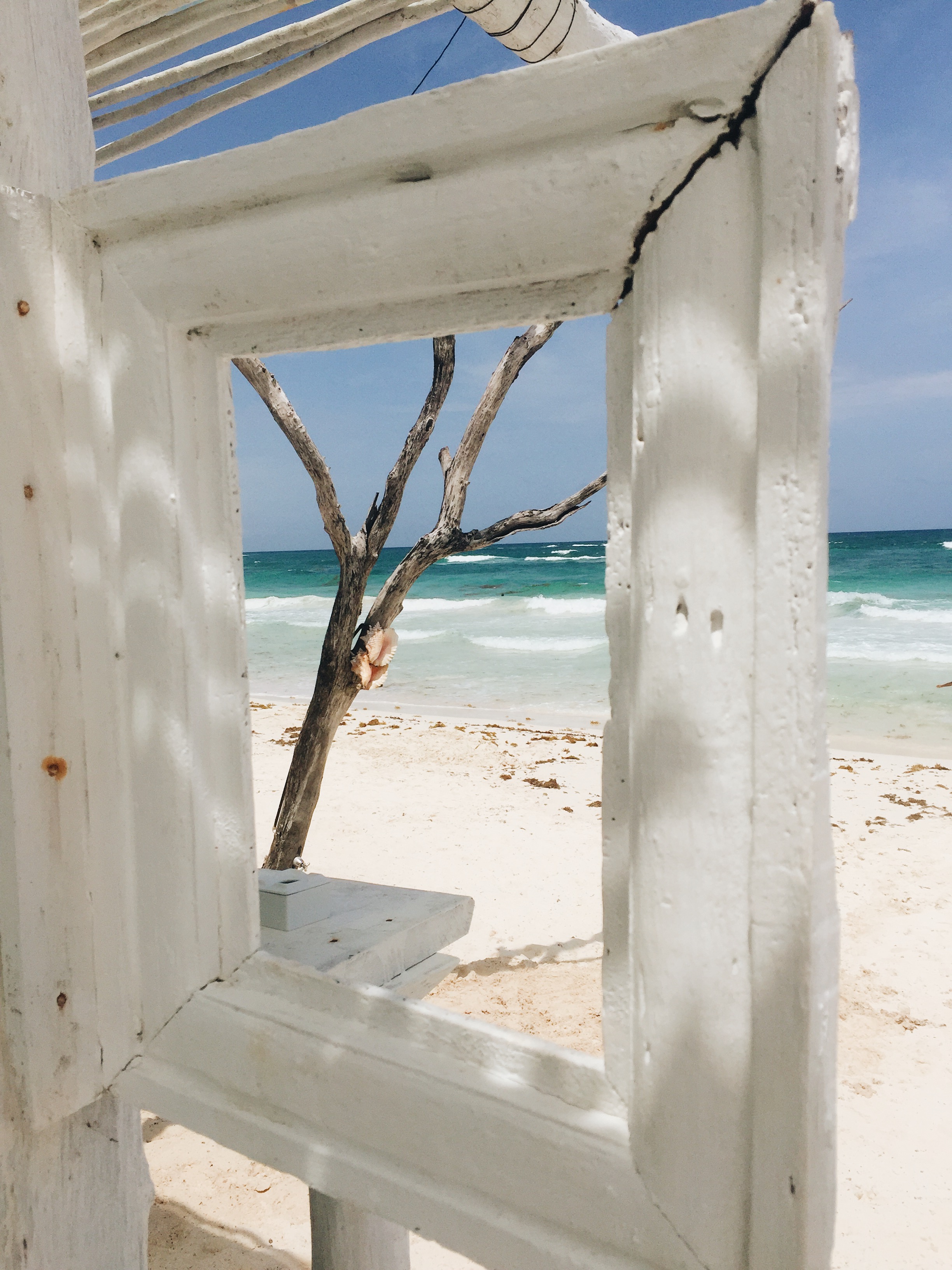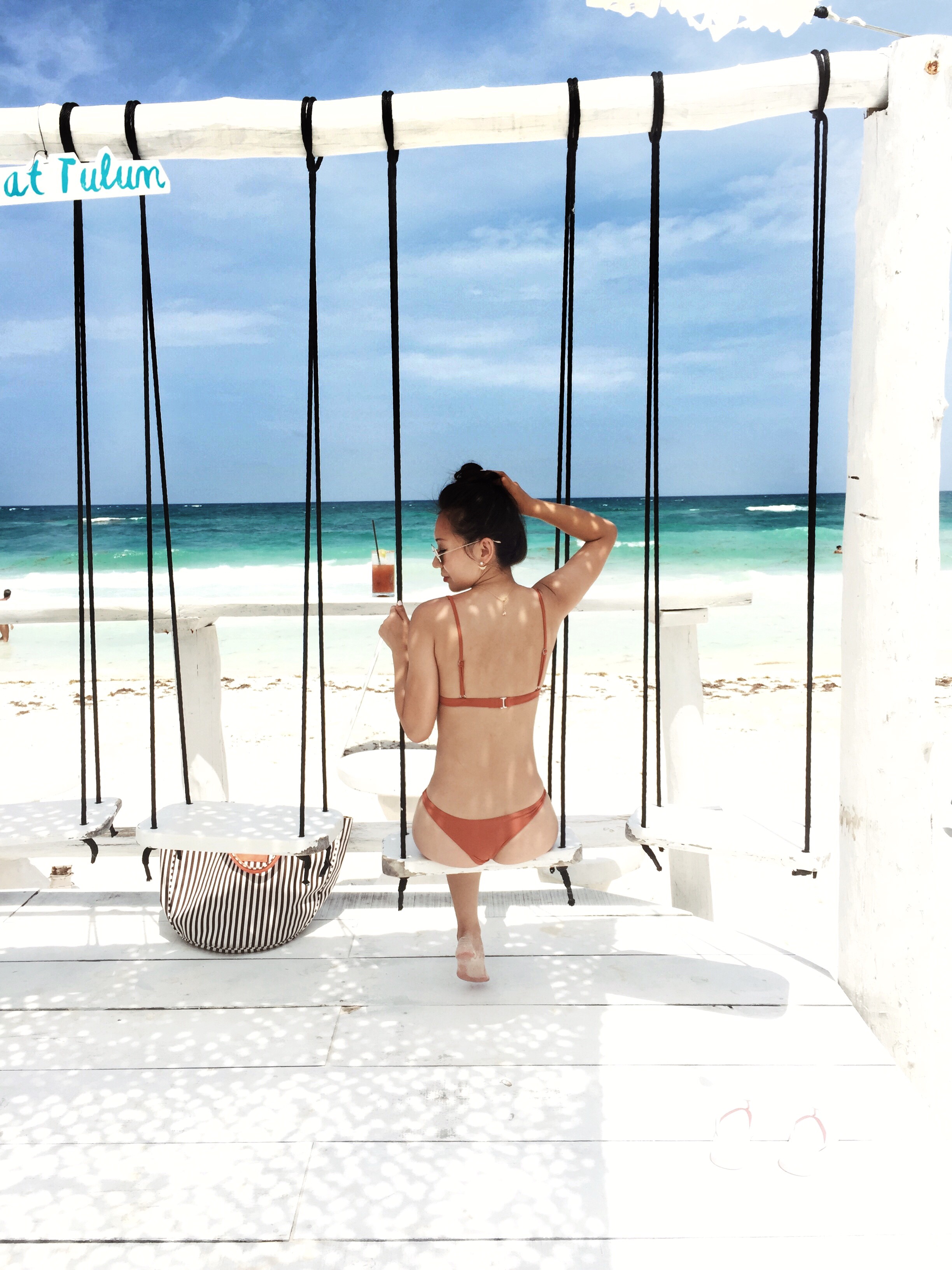 Have a relaxing day at the private beach of Azulik, an eco-friendly resort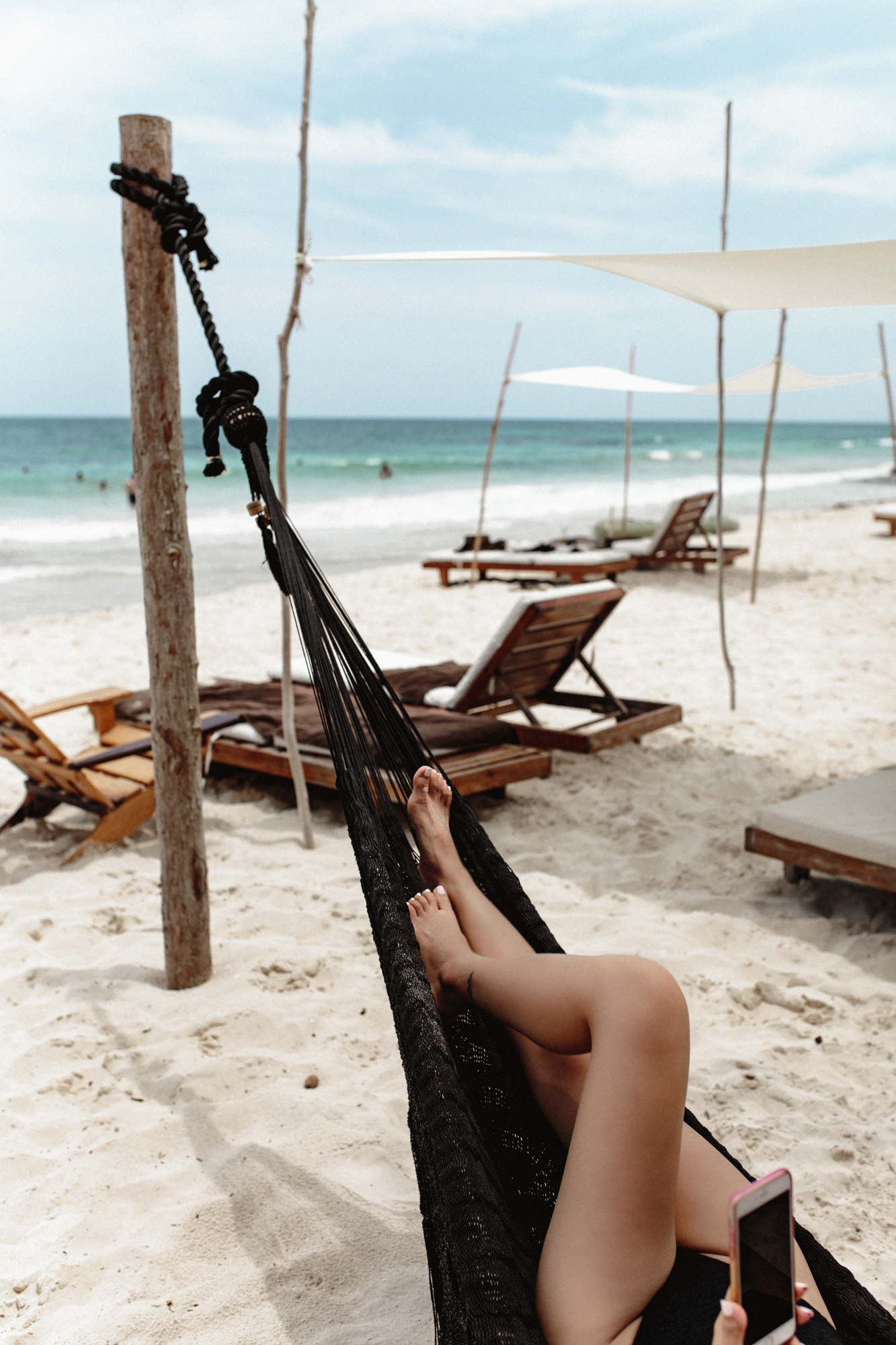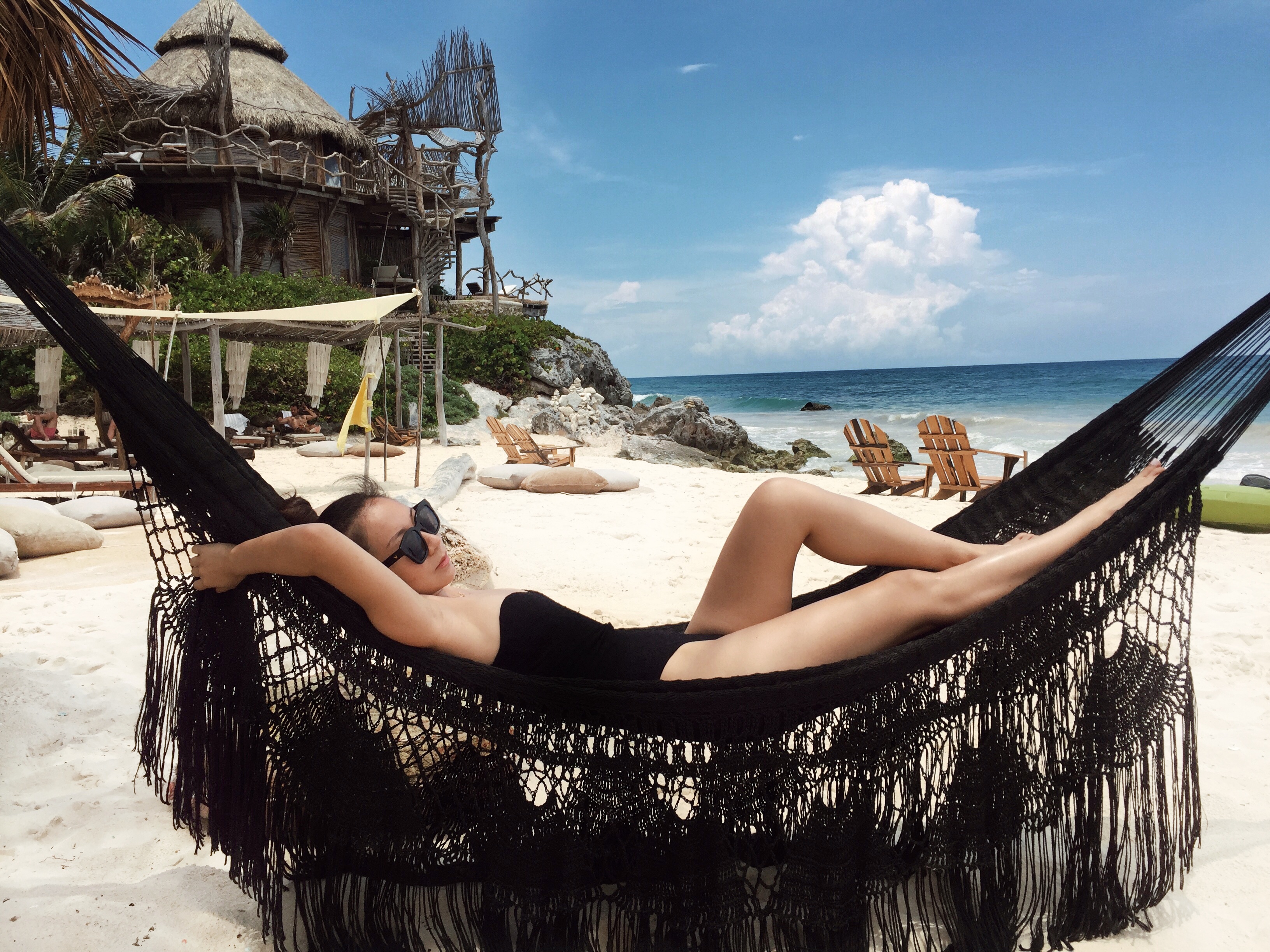 Take multiple pictures of the cool, vintage Volkswagen Beetles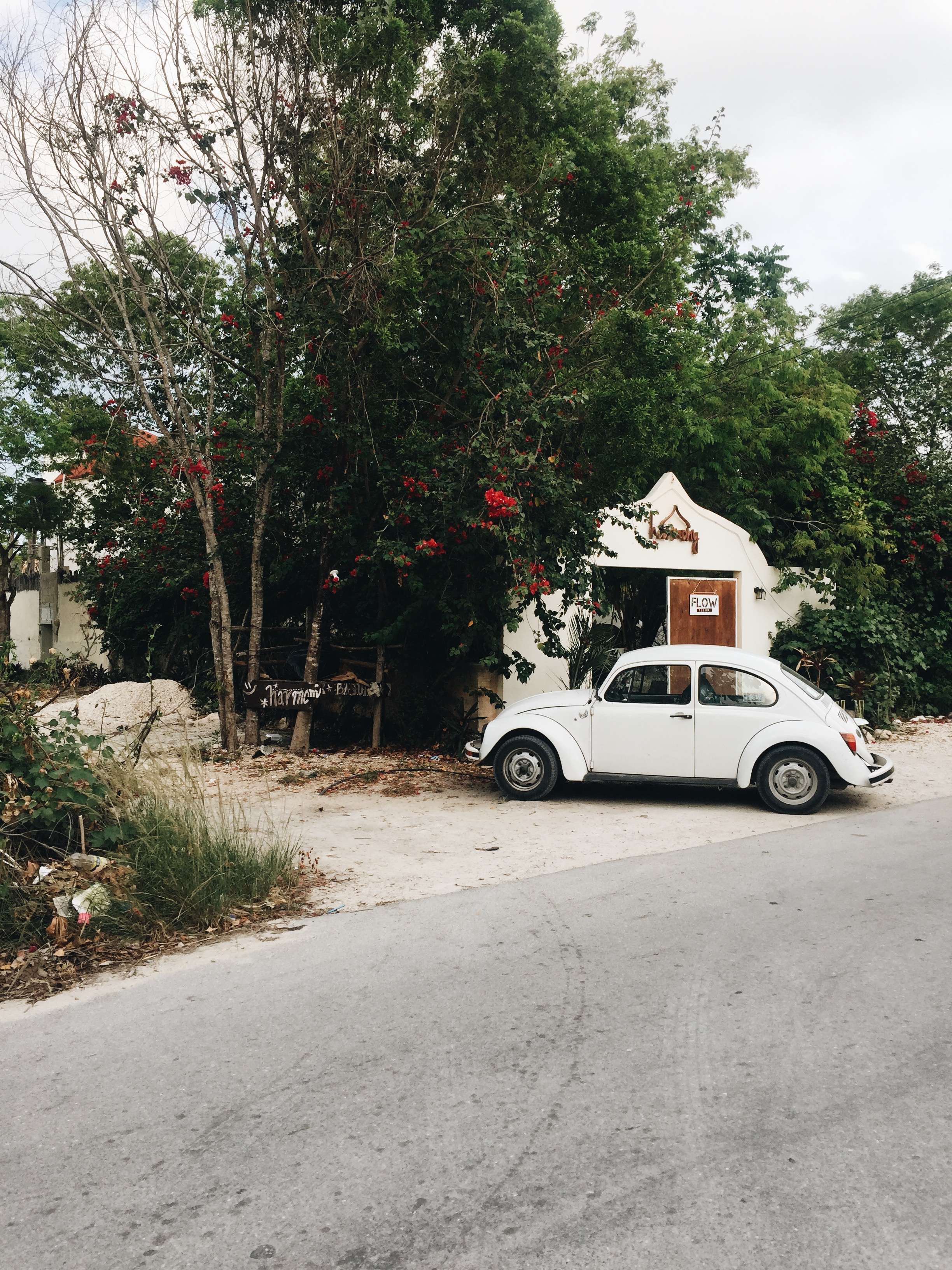 And finally, get a badass tan

THE DELICIOUS:
WHERE & WHAT TO EAT
Have brunch at Primitivo Restaurant/Raw Love Cafe (I recommend the food, but not so much the smoothies or coffee drinks)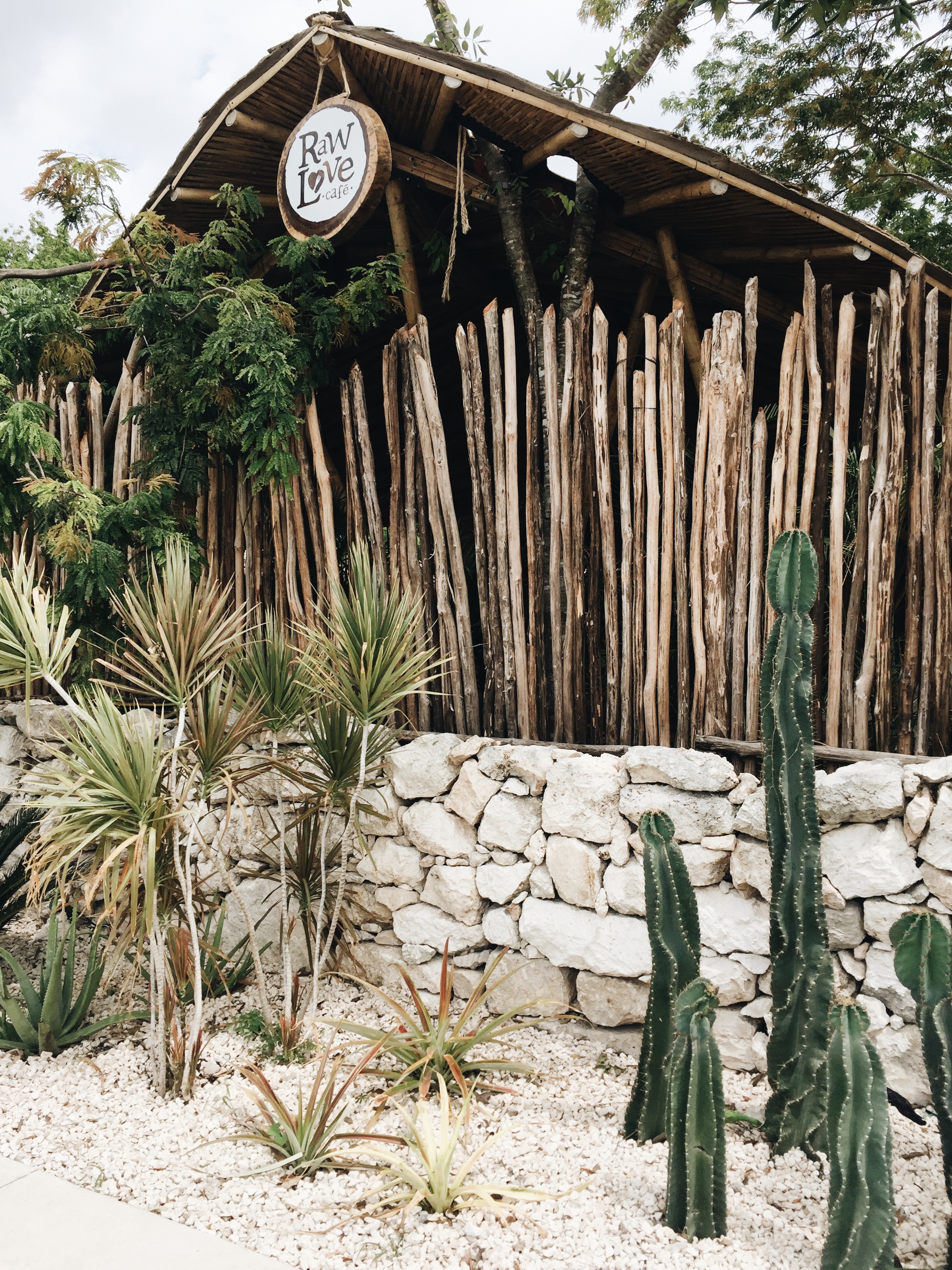 Enjoy a nice afternoon snack of chips and guacamole with coconut water/beer/tequila at Ahau Tulum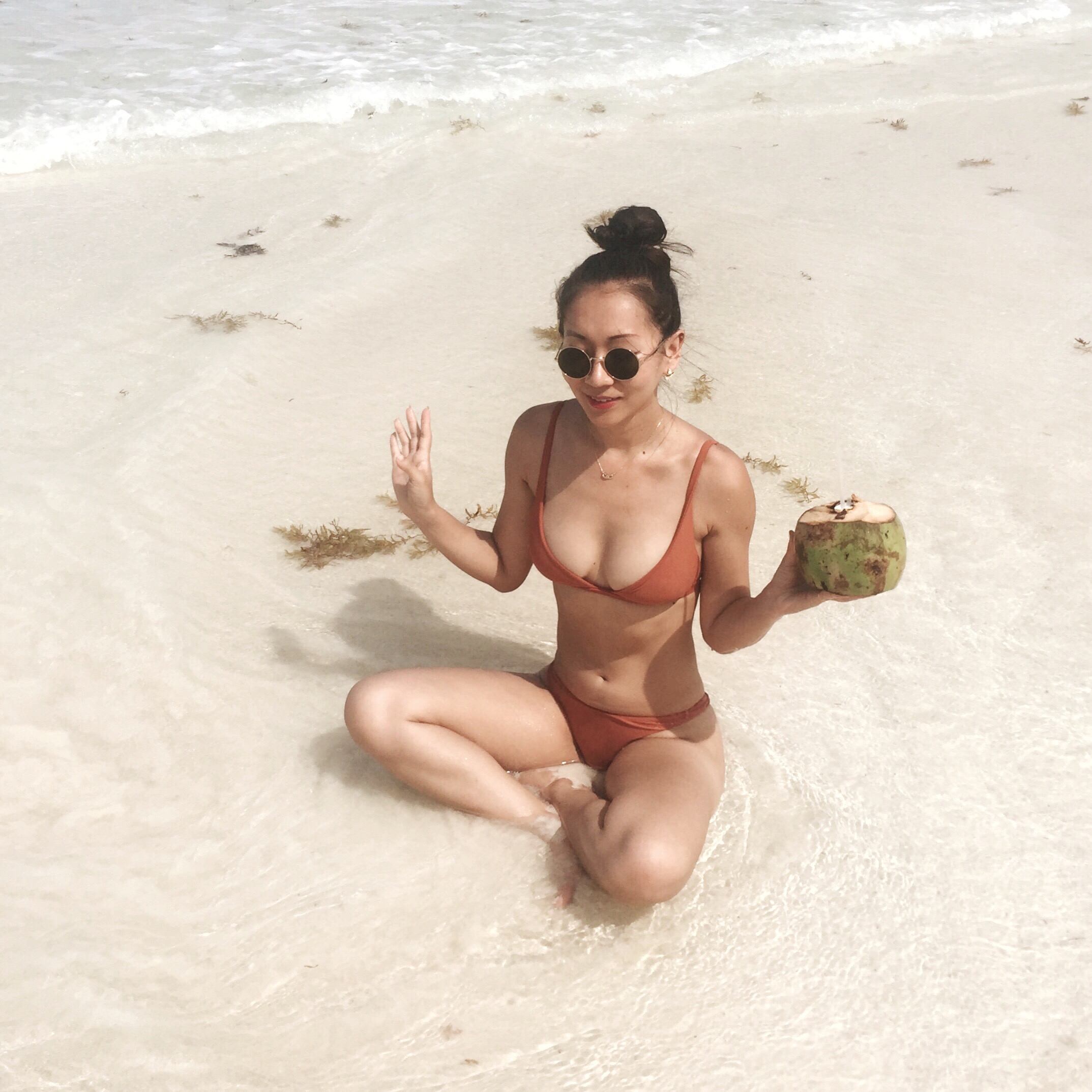 Get your vegetarian and vegan goodness on at Nômade Tulum
Have one or three burritos at Burrito Amor, (I had at least three veggie burritos here)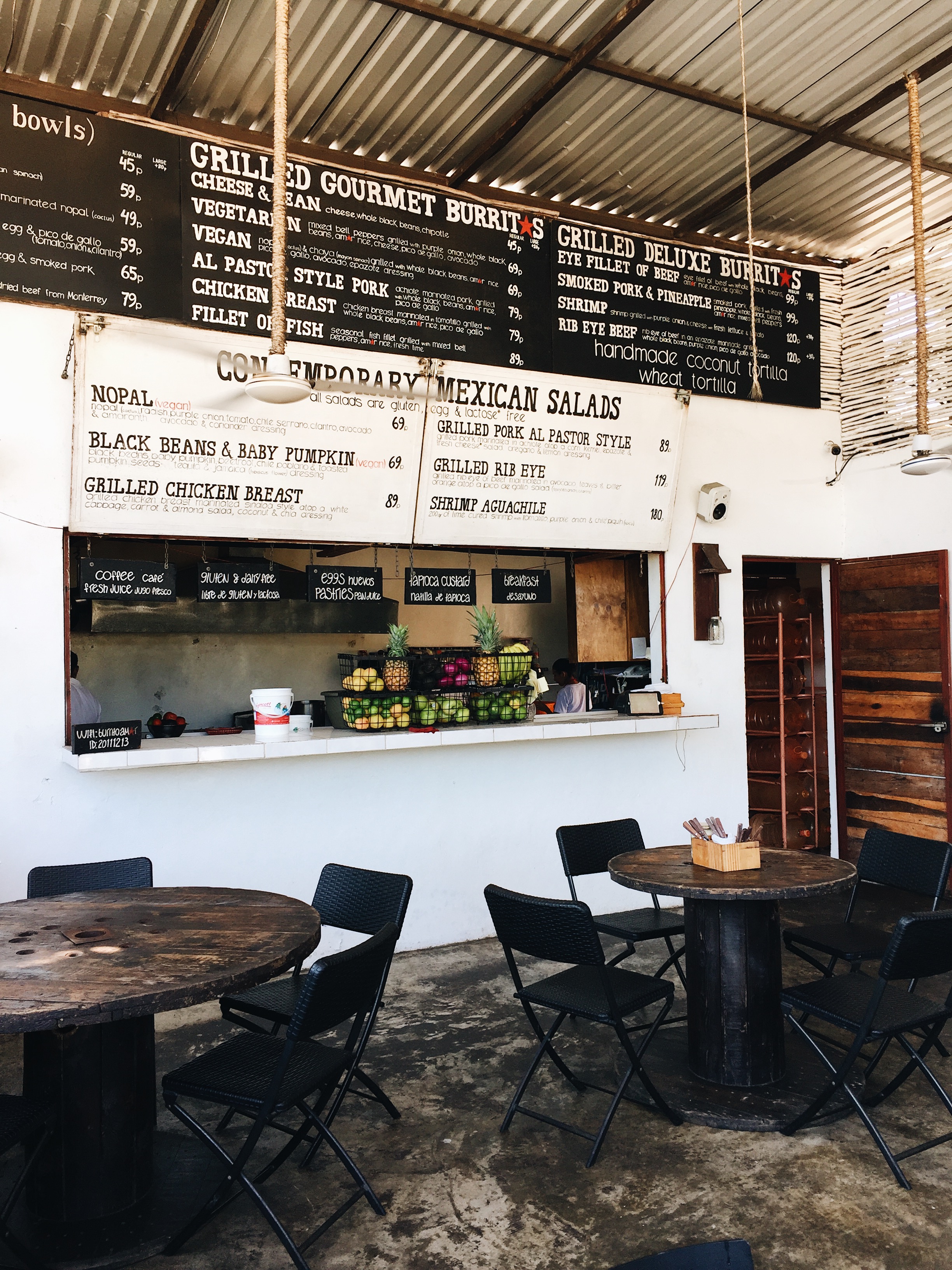 Other places I recommend dining at but not pictured:
Azulik (there is a $40 USD minimum of food and drinks to use their premise if you're not staying at the resort)
Pizzeria Manglar (super cheap and yummy pizzas)
Posada Margherita (one of my favorite dining experiences in Tulum)
THE BAD:
WHERE TO STAY
We ended up staying off the main street near downtown, which is about a 5-10min taxi ride from the beach resorts.  As much as I loved where we stayed, I highly recommend staying on the beach if you can.  It will be a lot more costly, but you can walk around the beach strip more without having to constantly pay for taxi rides.  The roads are also paved and the city is easy to get around in because it's not that big, so I recommend renting a car from the airport and just drive.  #shouldvewouldvecouldve
There are also less mosquitos when you're actually on the beach versus when you're away from the ocean water.  These mosquitos are DEADLY.  They will eat you alive if they can.  I can't tell you the number of mosquito bites I came home with because I eventually lost count.  Bring bug repellents, bug sprays, bug repellent incense.  Bring it all!
Here are the places I do recommend staying at regardless of location or mosquitos:
Jungle House (my first time EVER staying at an Airbnb, and I'm so glad it was with this particular host, Casper.  Beautiful huts, super informative and helpful hosts, and your own private pool)
I think Nômade Tulum was my overall favorite beach hotel as far as decor, beach and food goes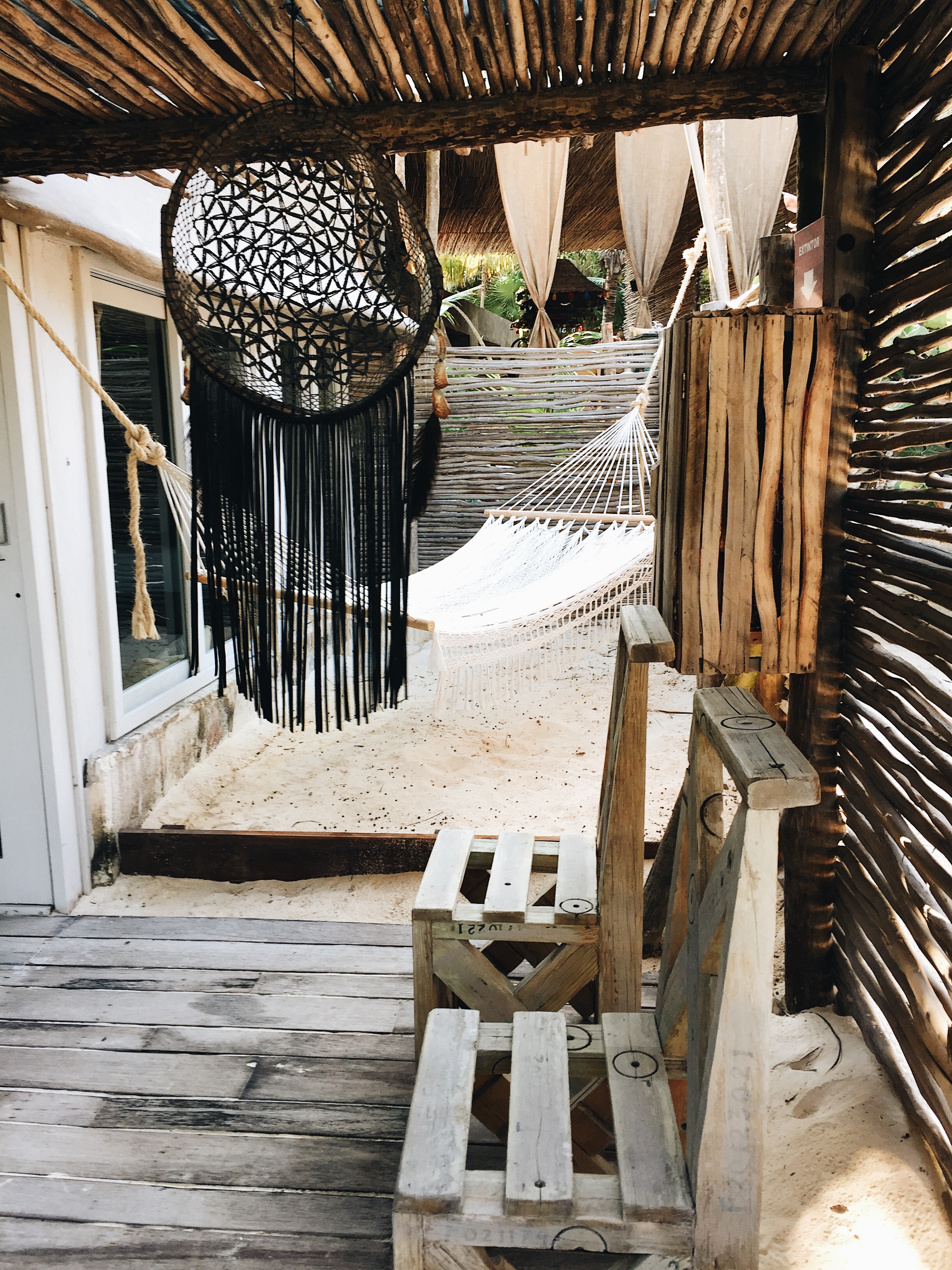 My second favorite was Azulik because it's eco-friendly and the accommodating structures there are just insanely organic and gorgeous.
I'm sure every beach front hotel and resort in Tulum is fabulous, and I can't wait to go back and check out more places!