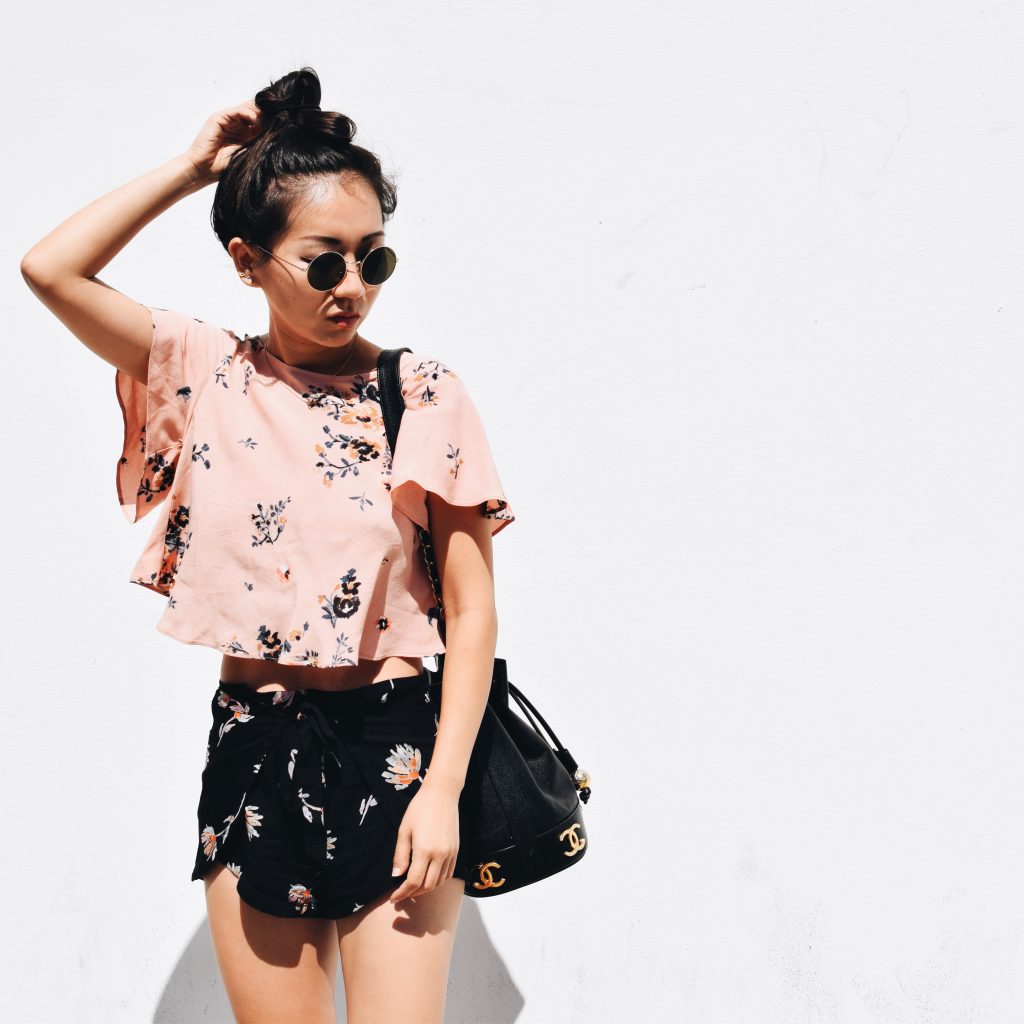 If you've been following me on Snapchat, you'd know that my current favorite store is Urban Outfitters.  They're having awesome sales, and I'm lucking out left and right on my purchases there, (especially at the store off Melrose).  They have this sale section in the fitting room area upstairs where you can find sale items that are an additional 50% off the marked price.  Here's a secret I'm going to reveal to you savvy shoppers: always check the price of their items online.  Most of the time the price at the store doesn't reflect the sale price that is online.  Remember that fabulous suede bag from the recent post HOT AF?  Yeah, found it at the store, checked the price online, and then got it for an additional 50% off that sale price online.  #WINNING!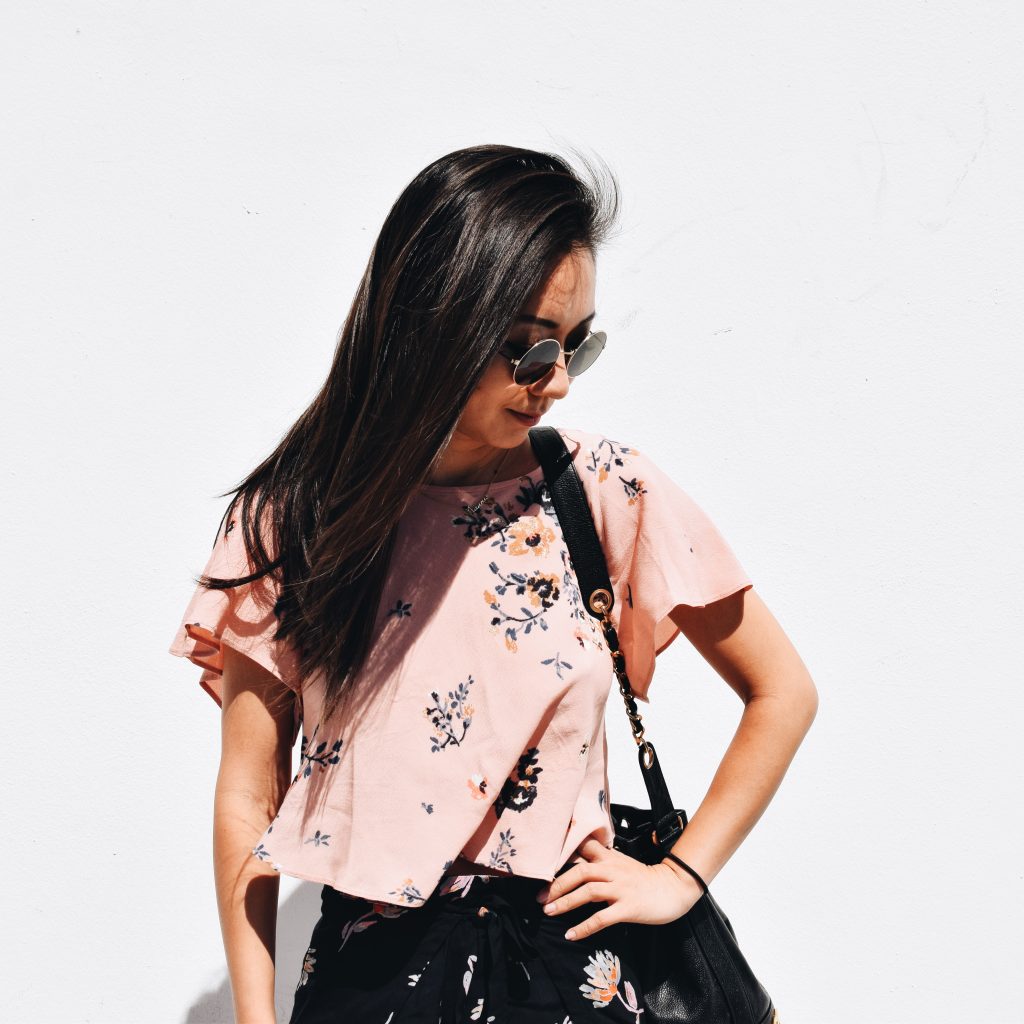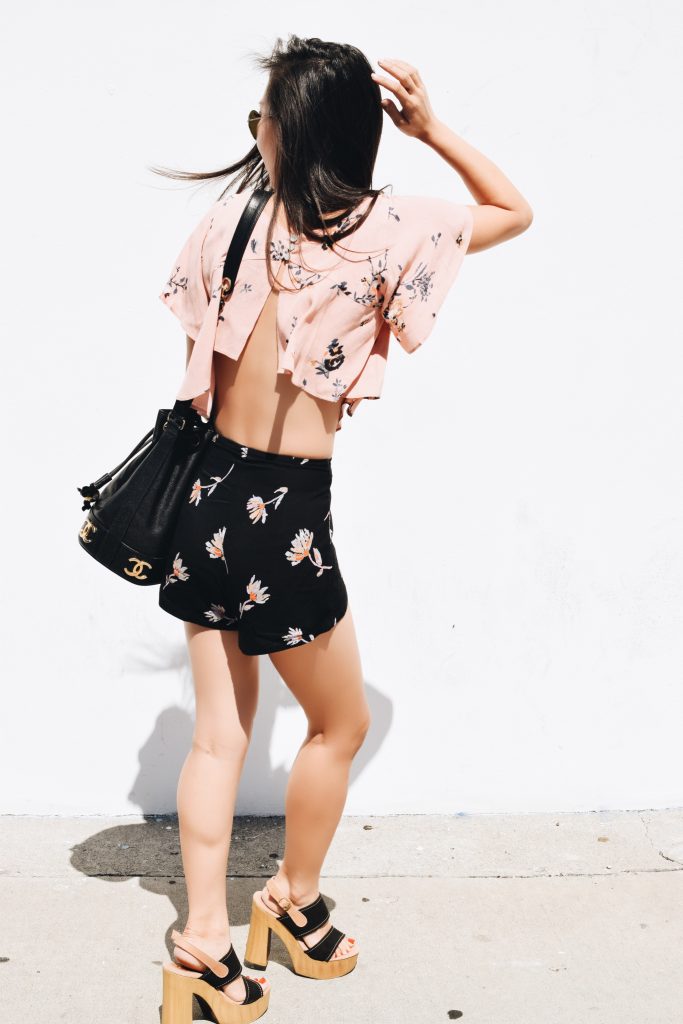 I have on a pair of Kimchi Blue Whitney Floral Wrap Short in Black Multi.  For less than $50, these shorts are PERFECT!  They're feminine, comfy and stylish.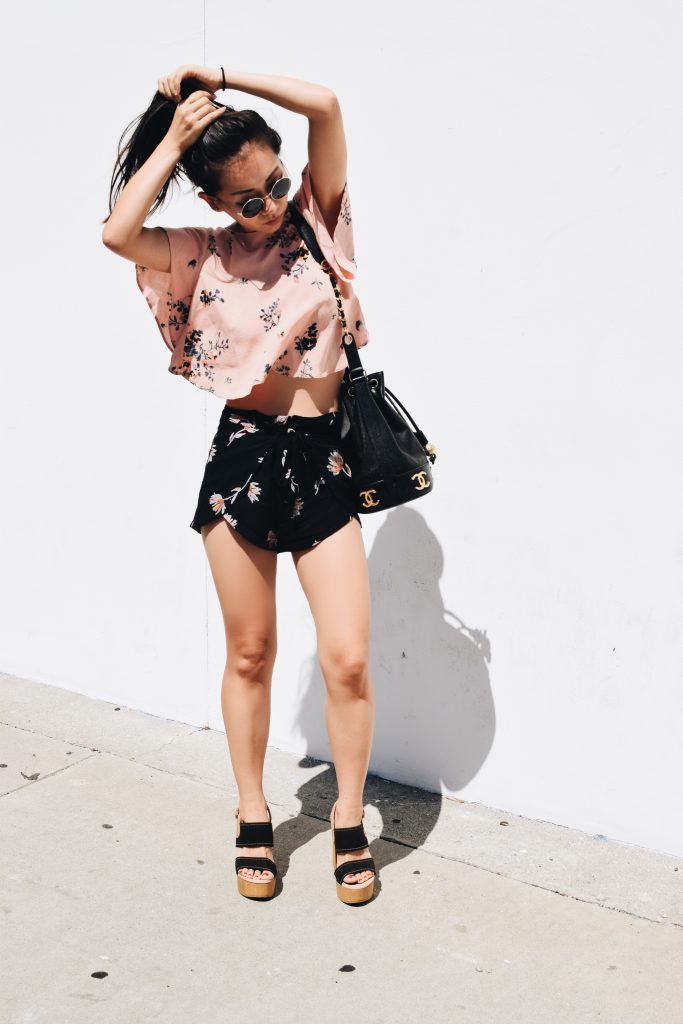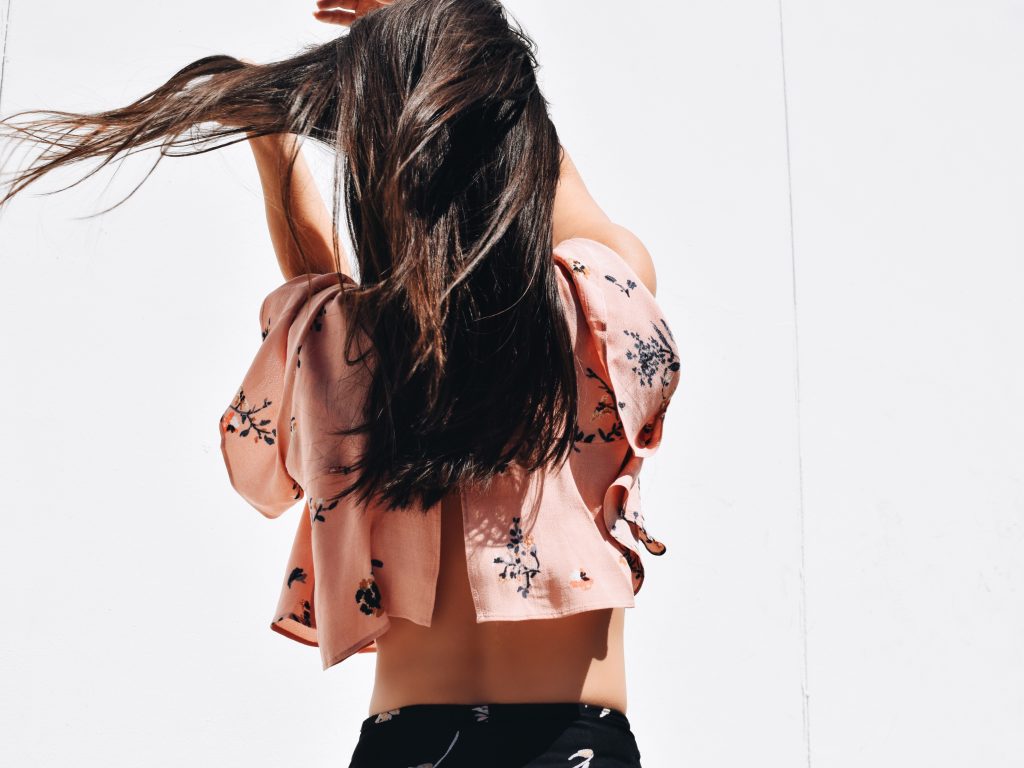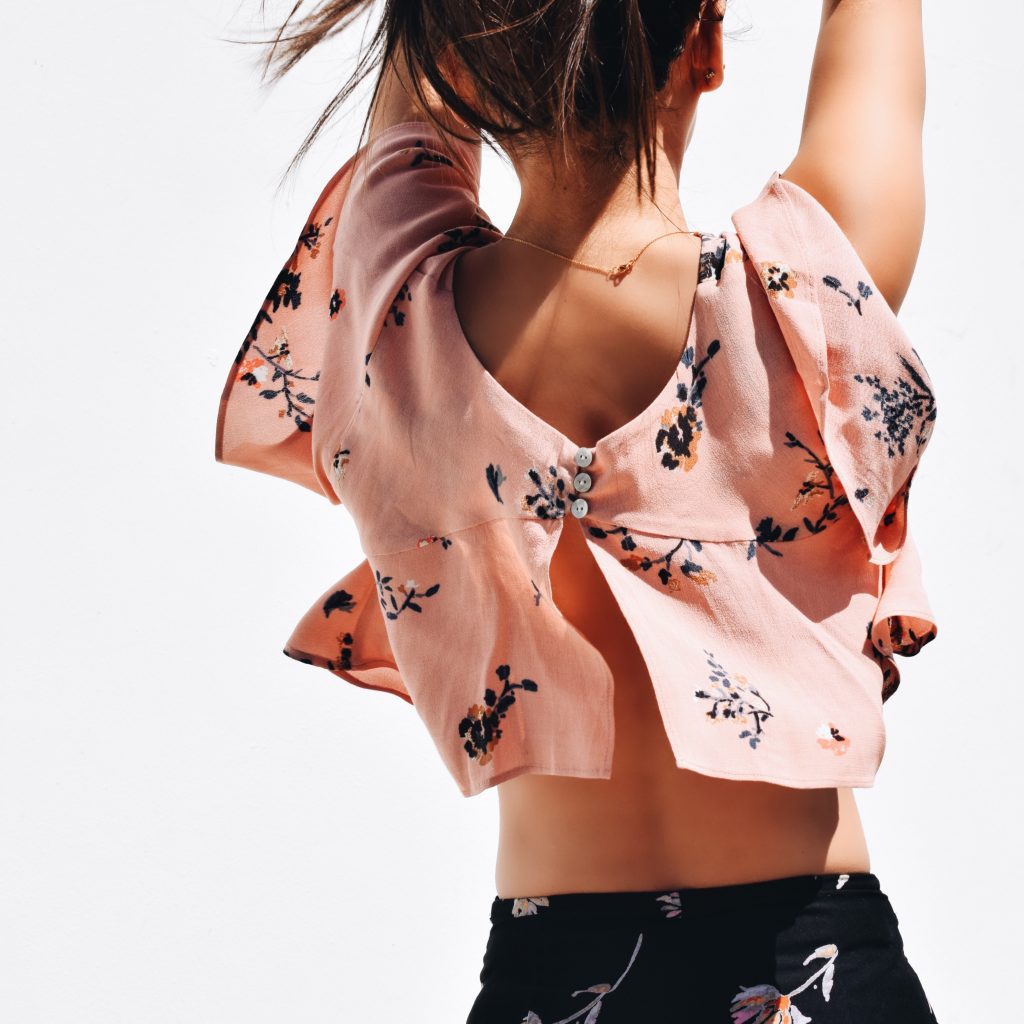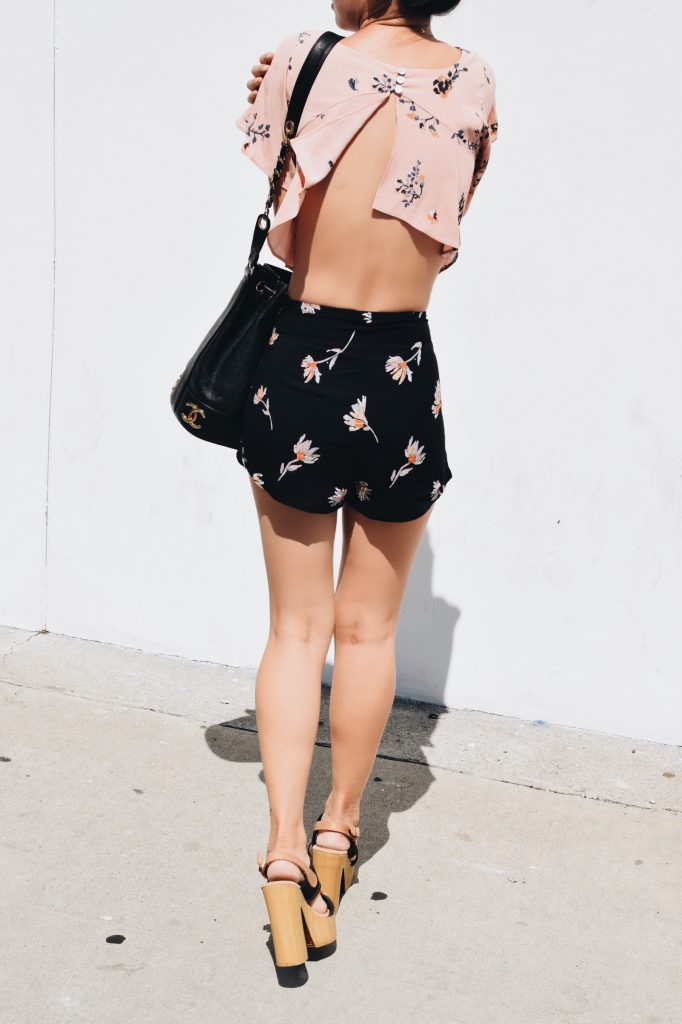 I decided to pair the shorts with the Kimchi Blue Goldie Floral Flutter-Sleeve Tee in Pink because that's how it was displayed on the mannequin.  It was love at first sight.  The top is currently on sale online for less than $25!  If you purchase it at the store and it's a different price, just show them the item online and they'll match the price.
I just love the open back of this top.  It's such a pretty top to wear for the summer.  I feel like I'm covered up still, but the top is breezy enough that I won't get too hot.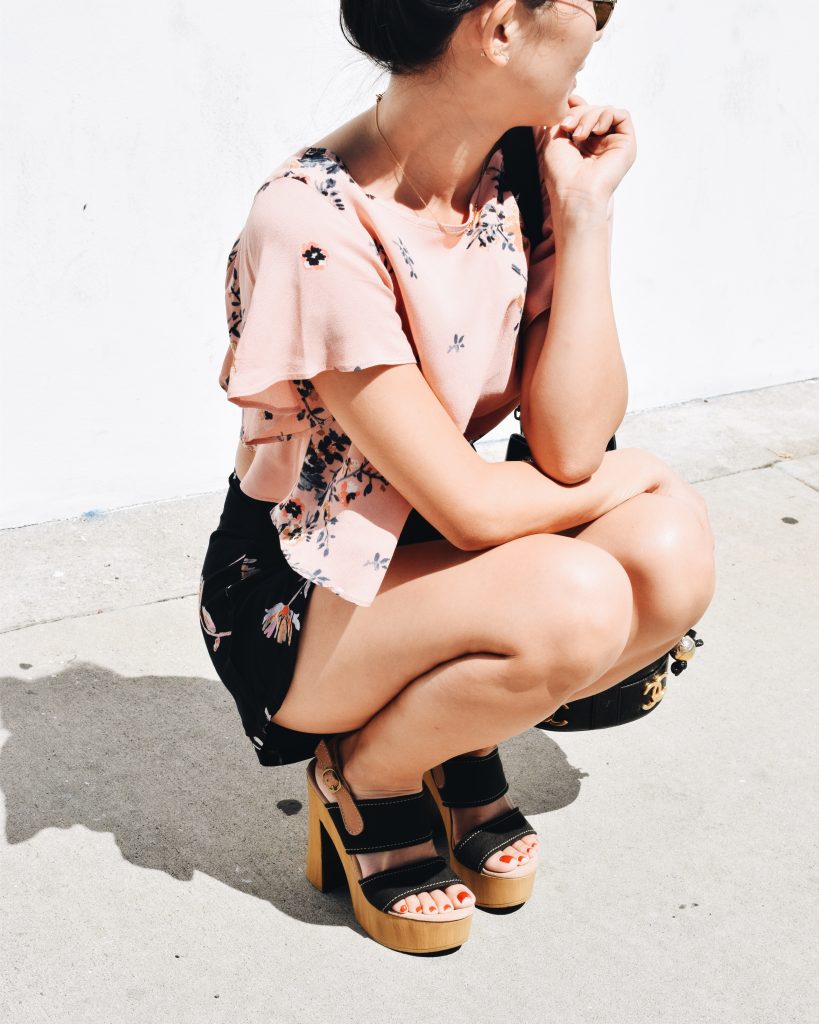 I fell in love with Sbicca shoes when I was in middle school.  They're the most comfy shoes to wear…EVER, which is why I was elated when I found this pair of Sbicca Annabella on sale!  Talk about the perfect summer platform heels!  I love the fact that it's black and tan so I can pair it with more colors and outfits.  They have these super cushioned soles that make walking on 5 inch heels feel like walking on clouds.  If you never tried a pair, go to your nearest Nordstrom and try it on.  So worth it!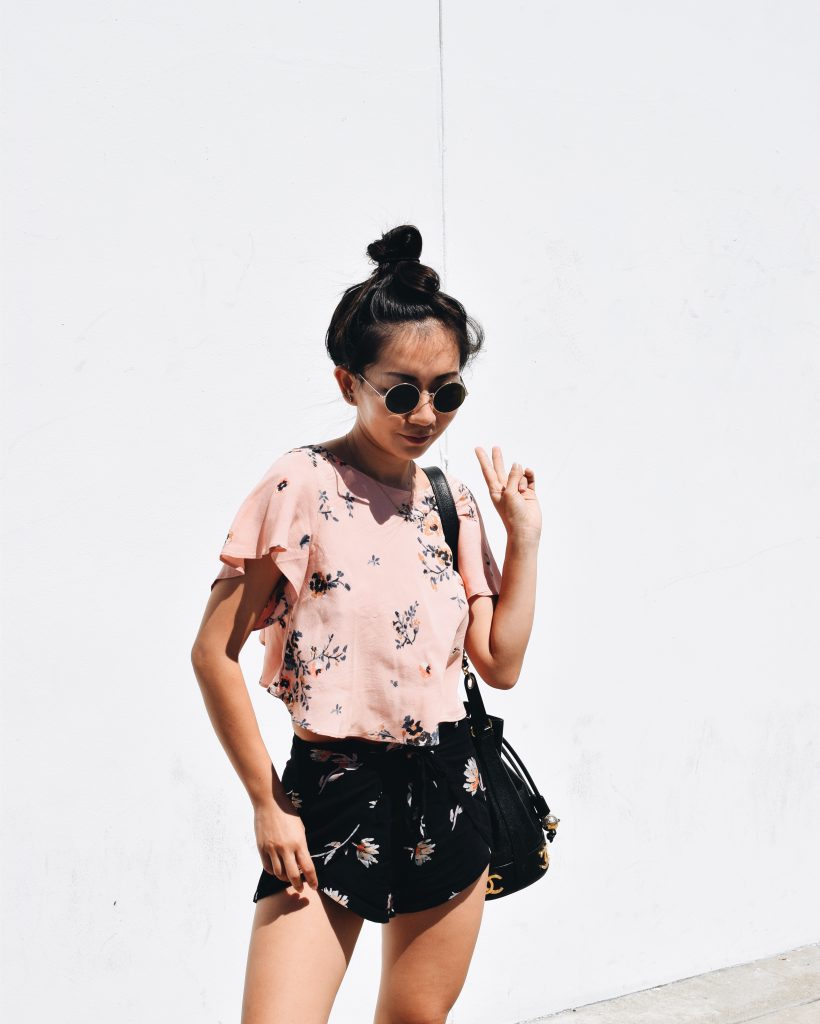 Illesteva Porto Cervo Sunglasses in Gold / Vintage Chanel Lamb Bucket Bag (sold out)
Was suppose to make a trip to Atlanta for work, but it's been cancelled.  Whomp, whomp.  No worries, I'll just occupy myself with museums, coffee shops and galleries…and shopping.
Photographed by Laurie Douglas