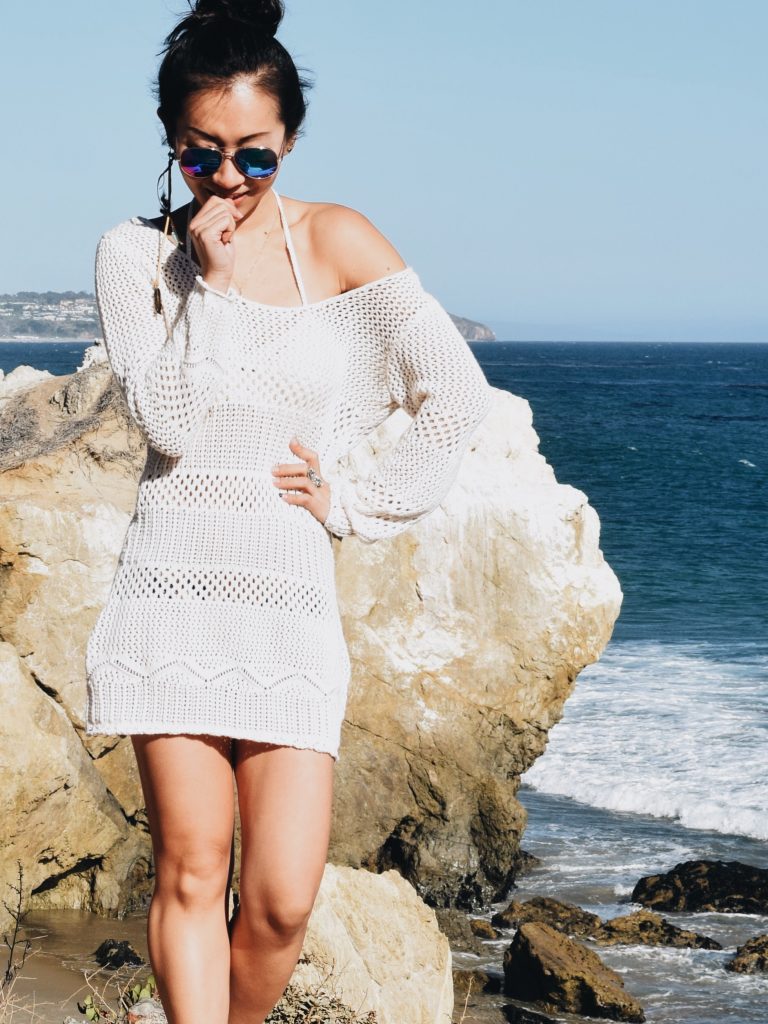 One of the best perks to living in LA is the quick, easy access to the beach.  We have some of the best and most beautiful beaches along the pacific coast.  Today happen so be to National Bikini Day.  Who made this up?  No clue.  However, in lieu of this national designated day, I have decided to blog about coverups that you could wear over your bikinis when you realize how effin freezing cold it actually is at the beach.
For those of you that don't live in LA or SoCal, it's been rather freezing by the beach the past month or so.  Super windy, freezing water, but still the clearest blue skies.  Of course I would love to parade around in just a piece of cloth that barely covers my boobs and bottoms, but my immune system says otherwise.  And with that said, I have on my Lovers + Friends Crochet Coverup Dress/Tunic that I got during Revolve's most recent Sample Sale.
Nothing screams beach more to me than crochet.  I love the boho vibe that it brings to your outfit.  Gauze fabric and crochet anything sets the right tone when I'm looking for a great beach coverup.  I recommend long sleeves and/or maxi dresses because I get cold super quickly, and the more I'm pseudo covered up, the warmer I feel.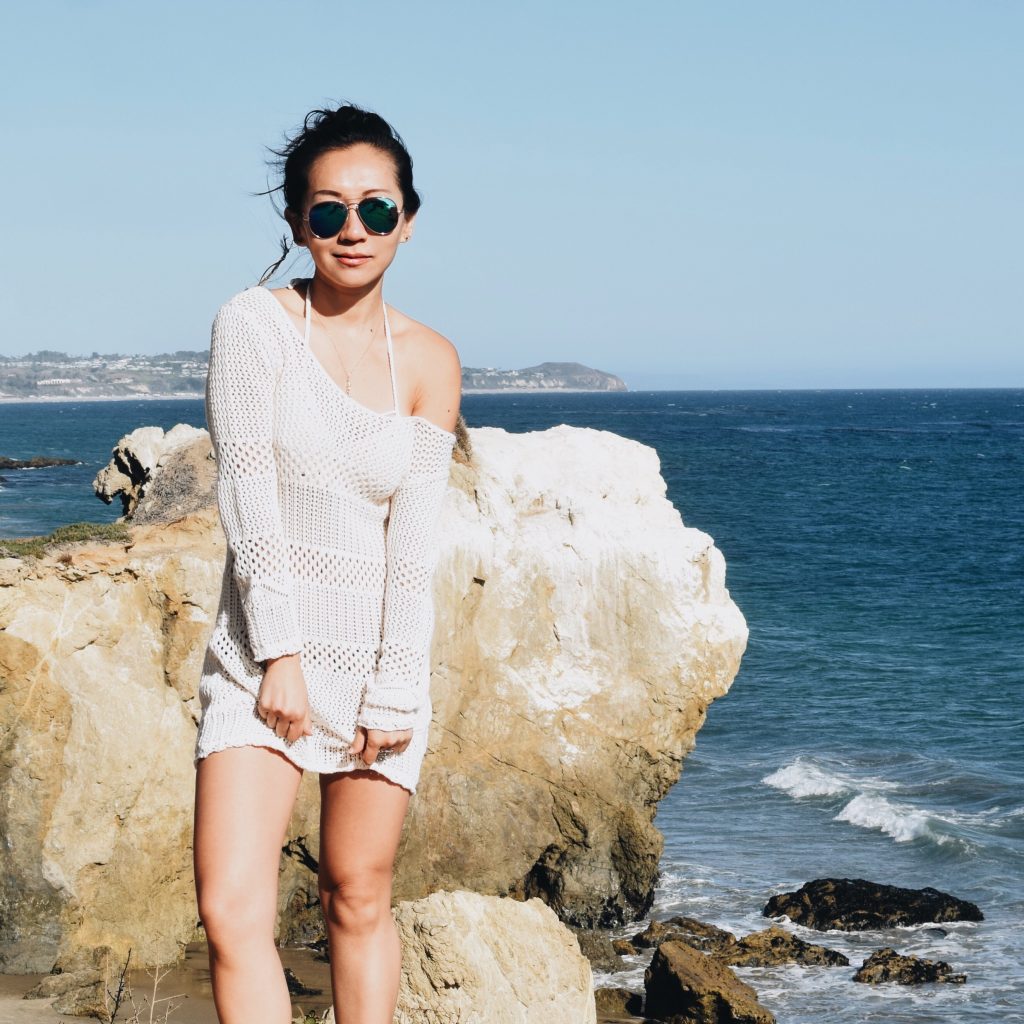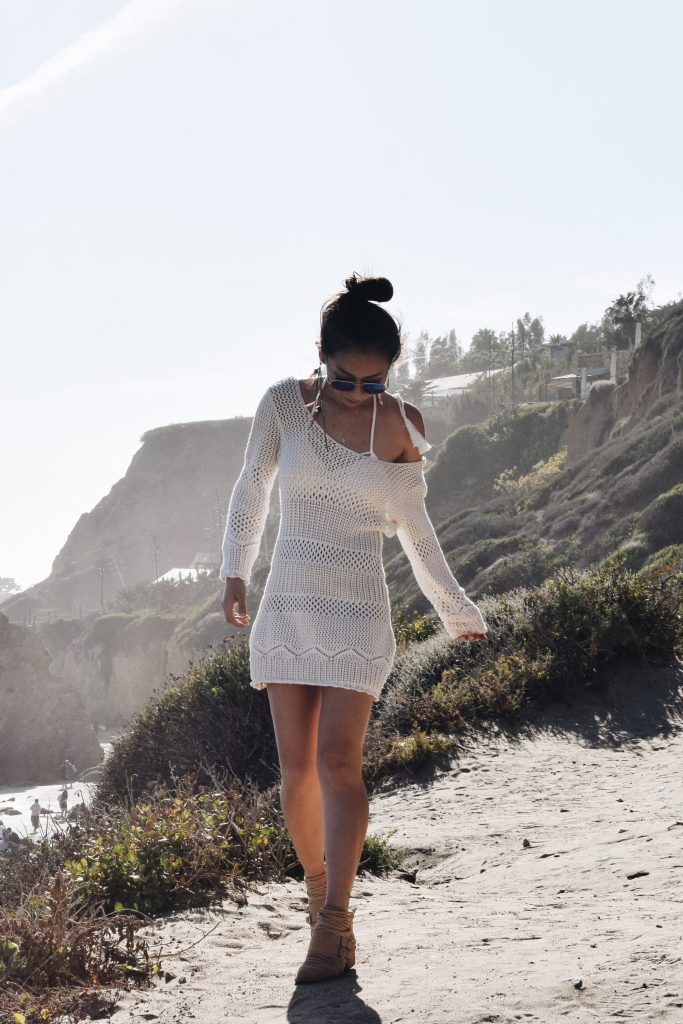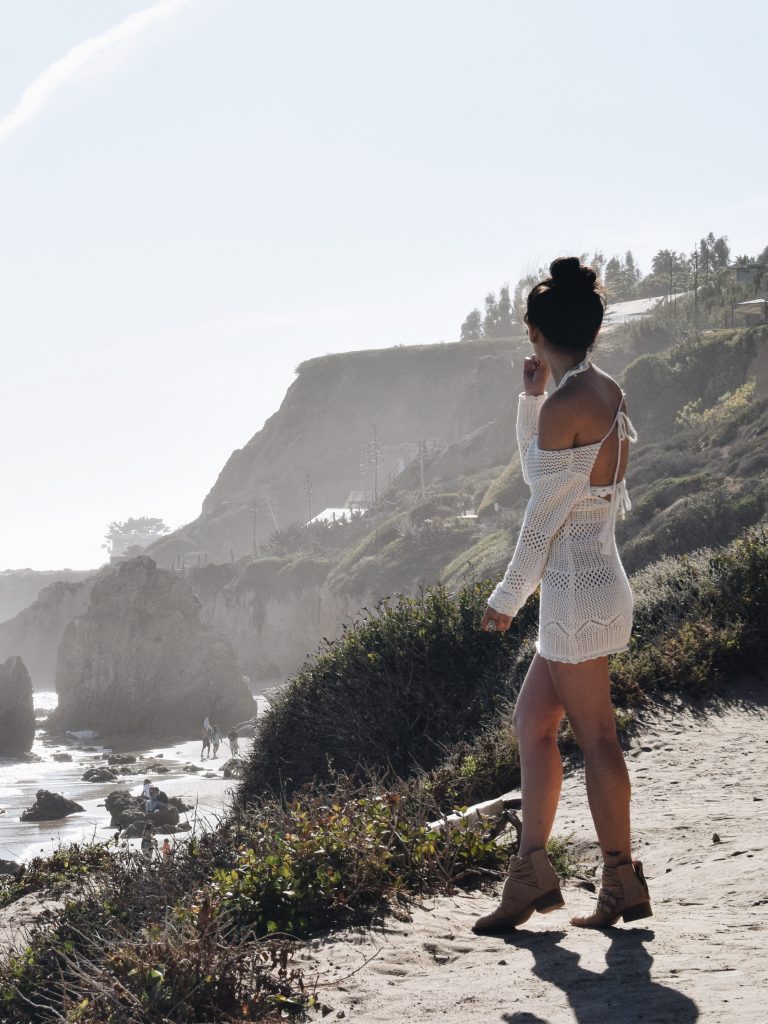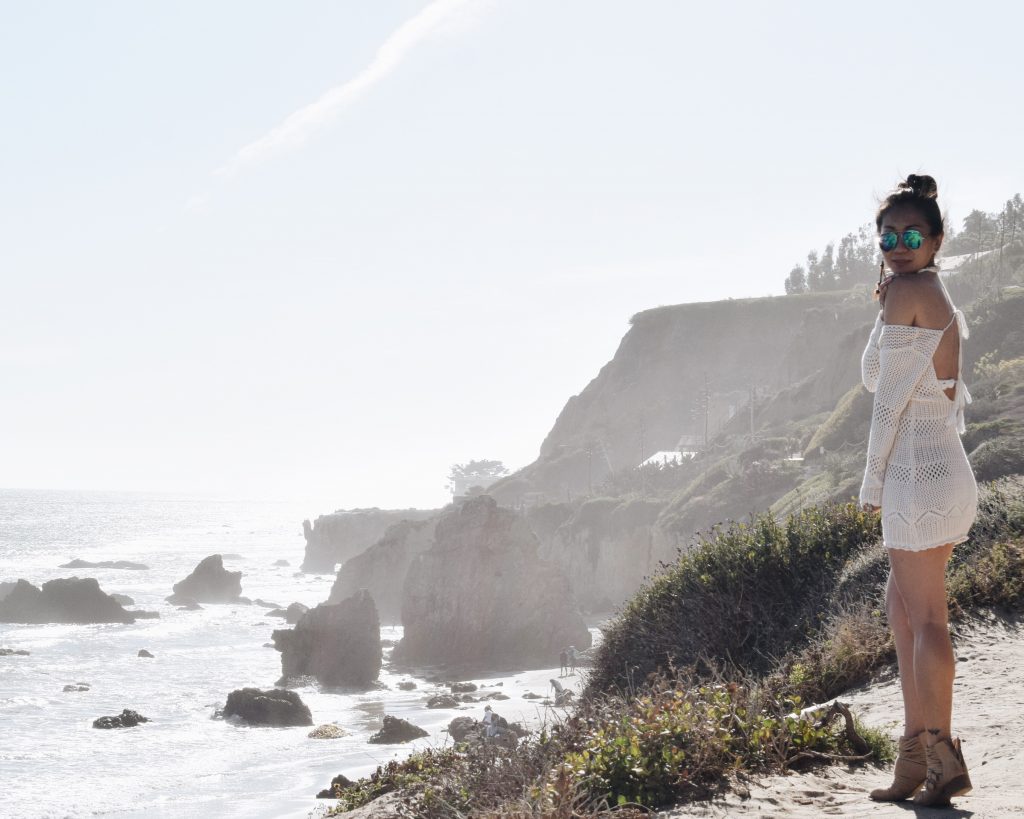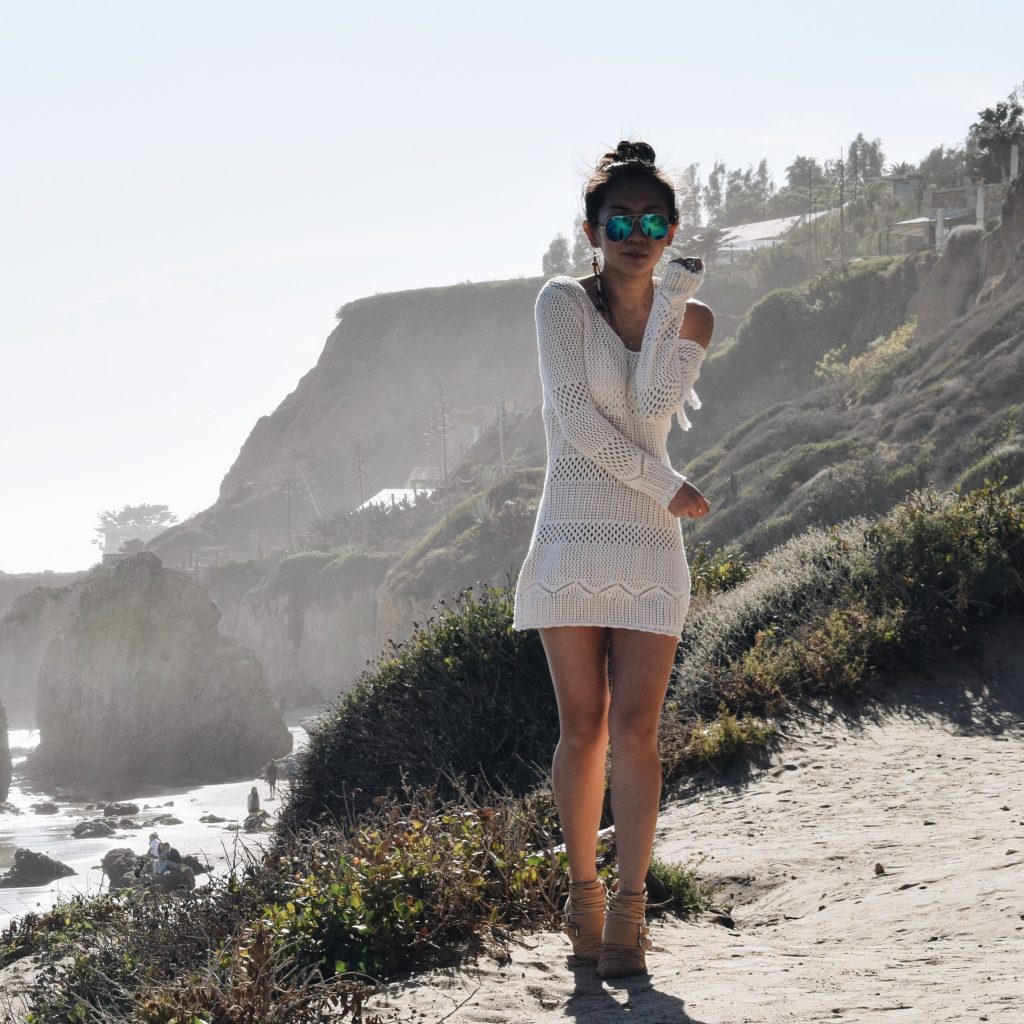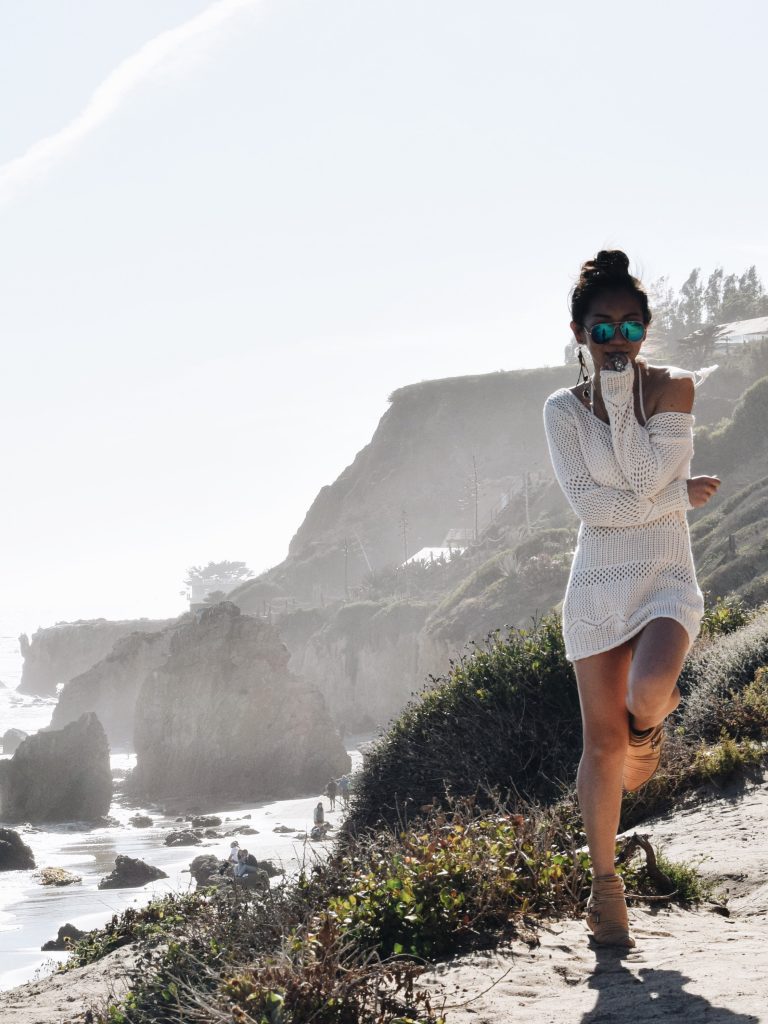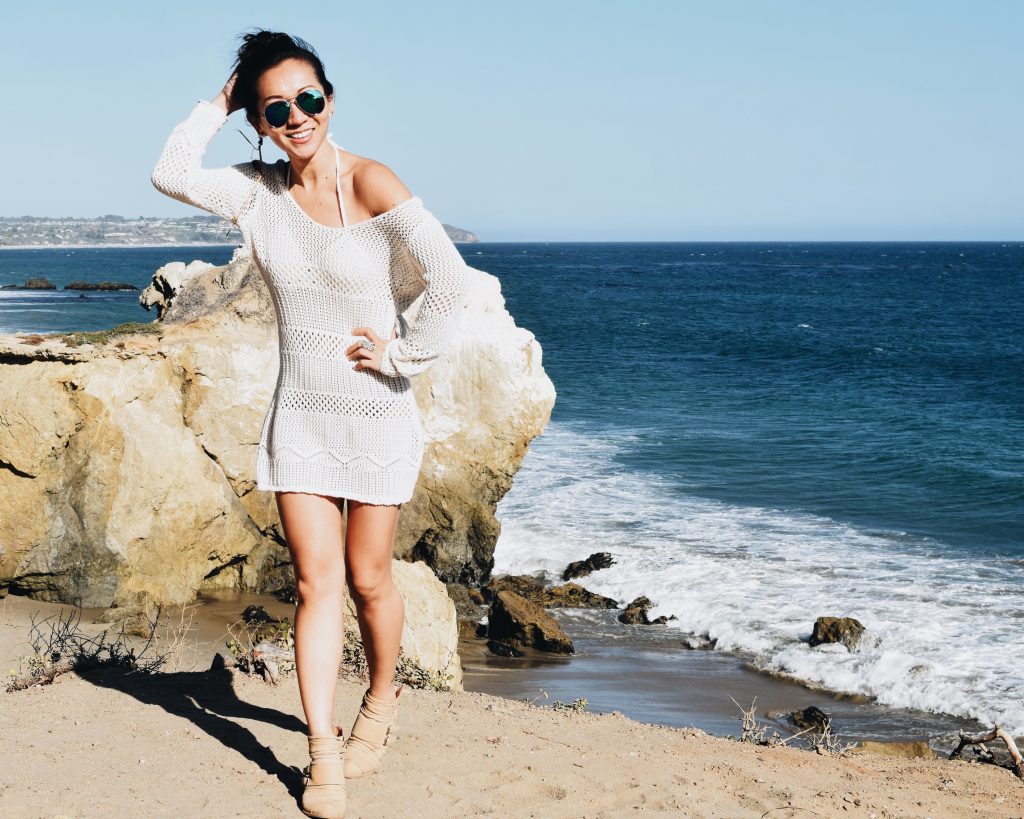 UO Classic Aviator Sunglasses in Blue/Green / Jeffrey Campbell Isley Ankle Boot (no longer available | similar look) / Custom Made Crochet Top by I'm Your Gypsy
Hope everyone had a wonderful 4th of July weekend.  I am so worn out and feel like I need a vacation from this past weekend.  Do you ever feel that way?  Like you need a vacation from your vacation?
Photographed by Amy Zhang of The Luxi Look