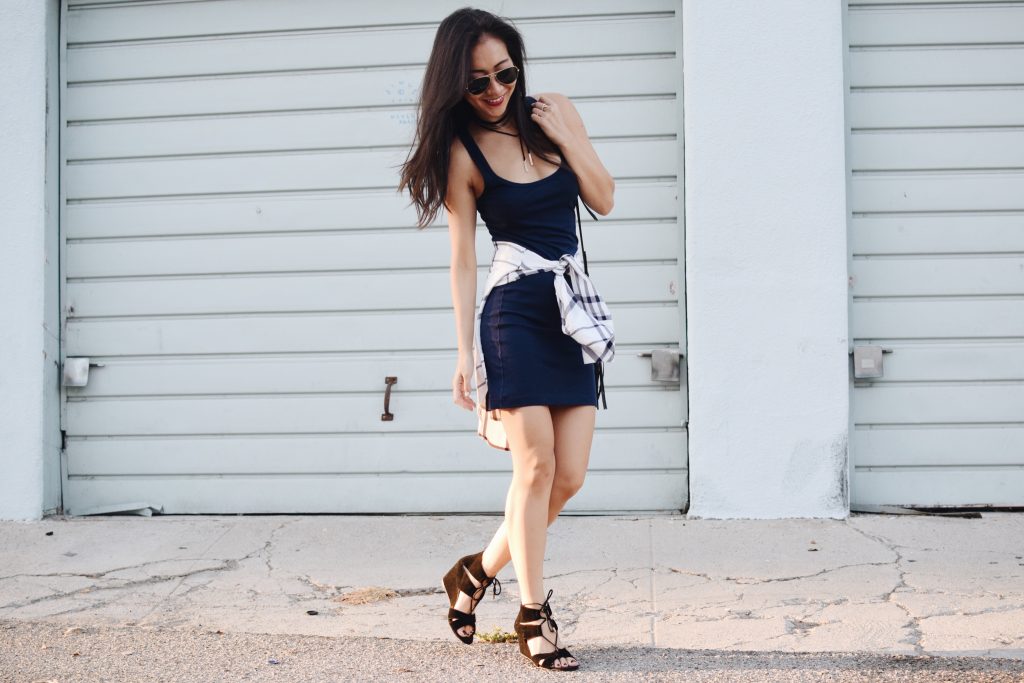 Hello everyone!  Today is Sunday, September 18, 2016 and I have JUST filed my 2015 taxes.  I know.  I like to take my happy ass time, but no worries, I had previously filed for an extension back in April so I won't be penalized for the delay.
In the past my sister would usually do my taxes.  Makes sense since she's a CPA at a VERY large accounting firm.  However, because I'm not a billionaire where she can seek commission for her services, she has decided that I should be an adult and learn to do my own taxes.  So, as of last year, I have been filing my own taxes.  Needless to say, I've been dragging ever since.
How does any of this relate to today's post?  Well, when one does taxes on a Sunday, I would like to assume they're in THE most comfy of loungewear.  I happen so to have recently collaborated with luxury undergarments brand, Sloane and Tate, and found this uber comfy Mulholland Sleep Tank.  This sucker is so comfortable I didn't take it off for 3 days straight.  Kinda gross, kinda don't care.
I'm wearing a size Small and it fits and hugs in all the right places.  I clearly didn't get the message that this was a sleep tank because I wore it out when running errands.  If you're looking for a bed to street outfit, then I highly suggest tying a cute Rails plaid shirt over the waist, and walk out with a cute Violet Ray bag.  May I suggest the Alessandra Hobo Bag in Black that I'm seen wearing.  Talk about the perfect fall bag.
Anyhew, taxes are done.  I'm probably going to go to bed early because I have used the last bit of my brain functionality to type up this post.  Sundays are for casual wear and sleeping…oh, and football.  Go Cowboys!  (Please don't unfollow me for being a Dallas Cowboys fan.  I'm FROM Dallas)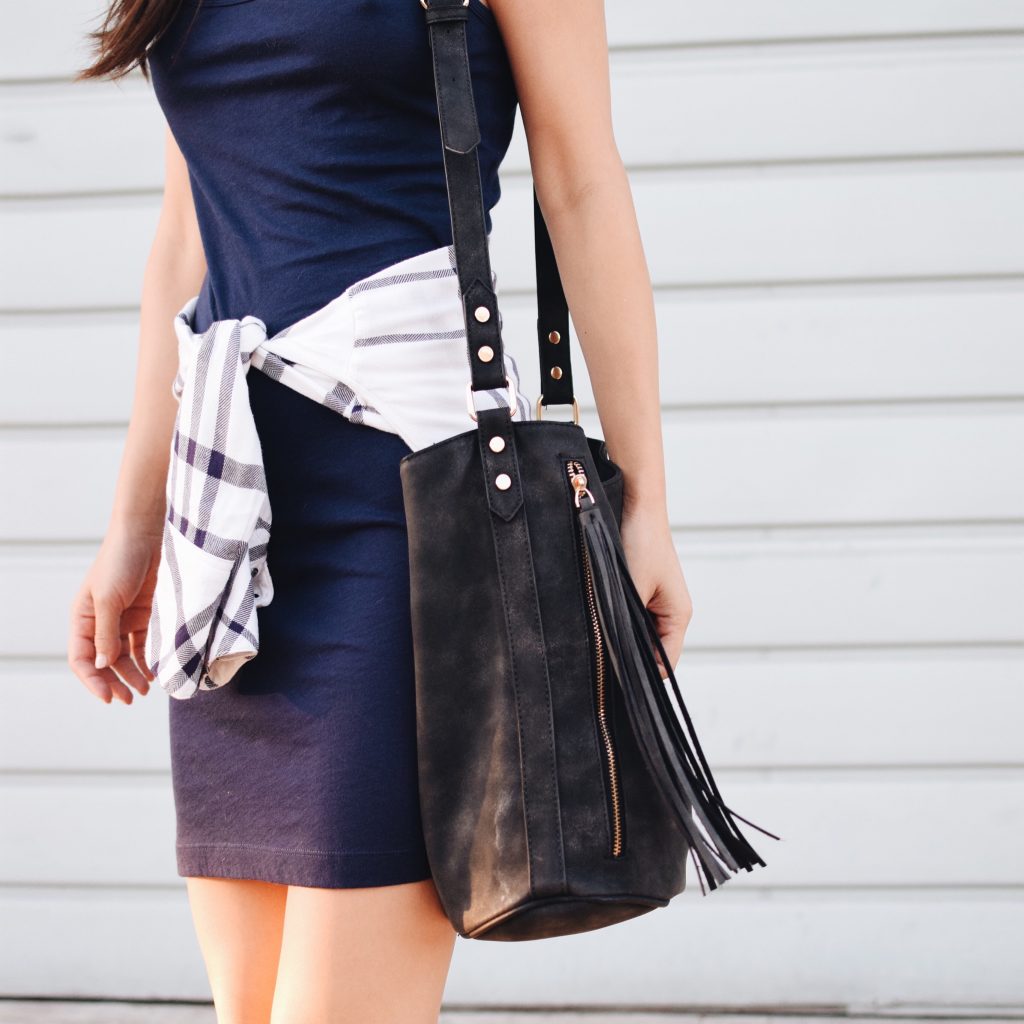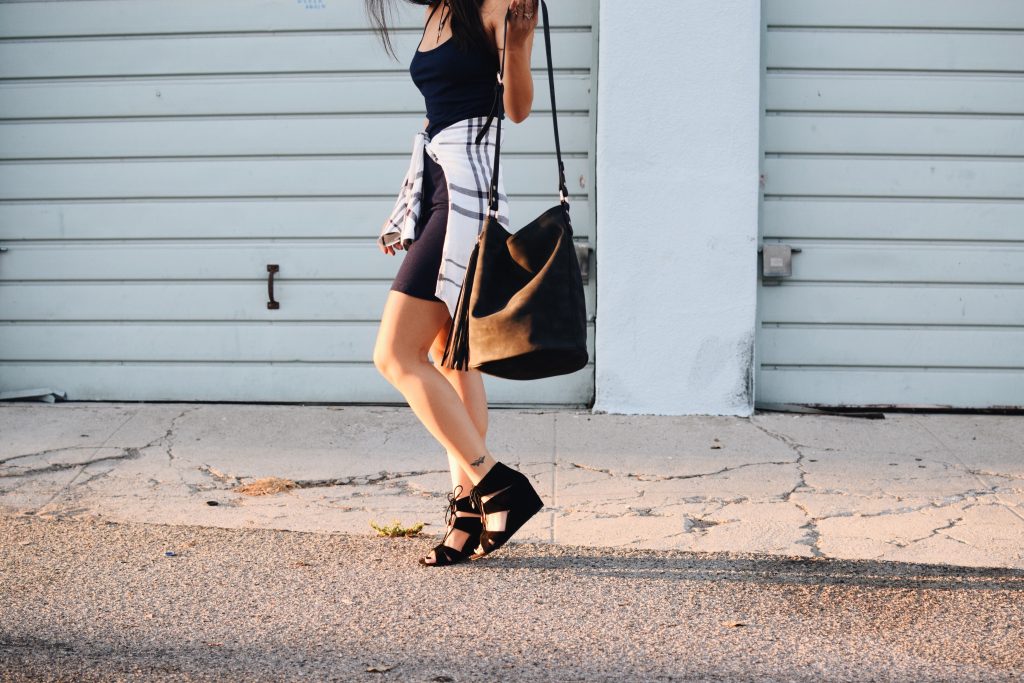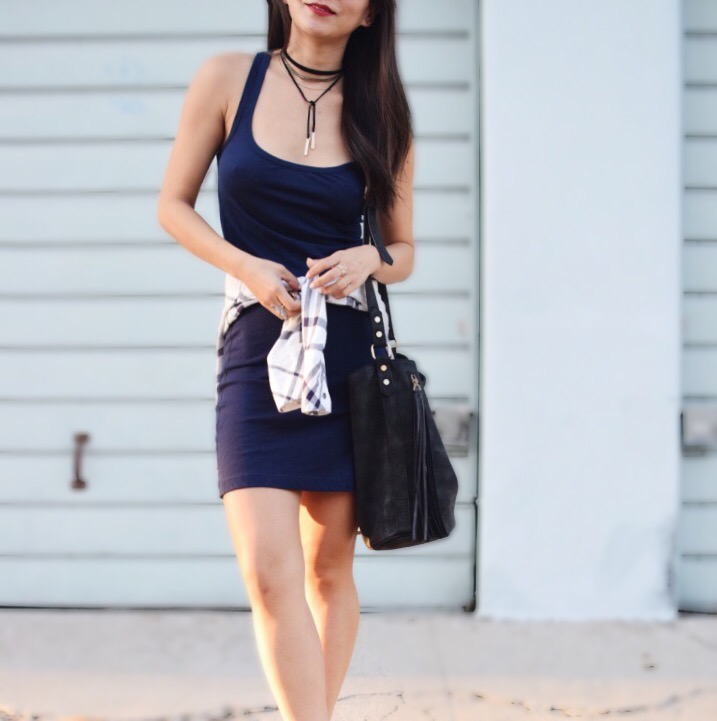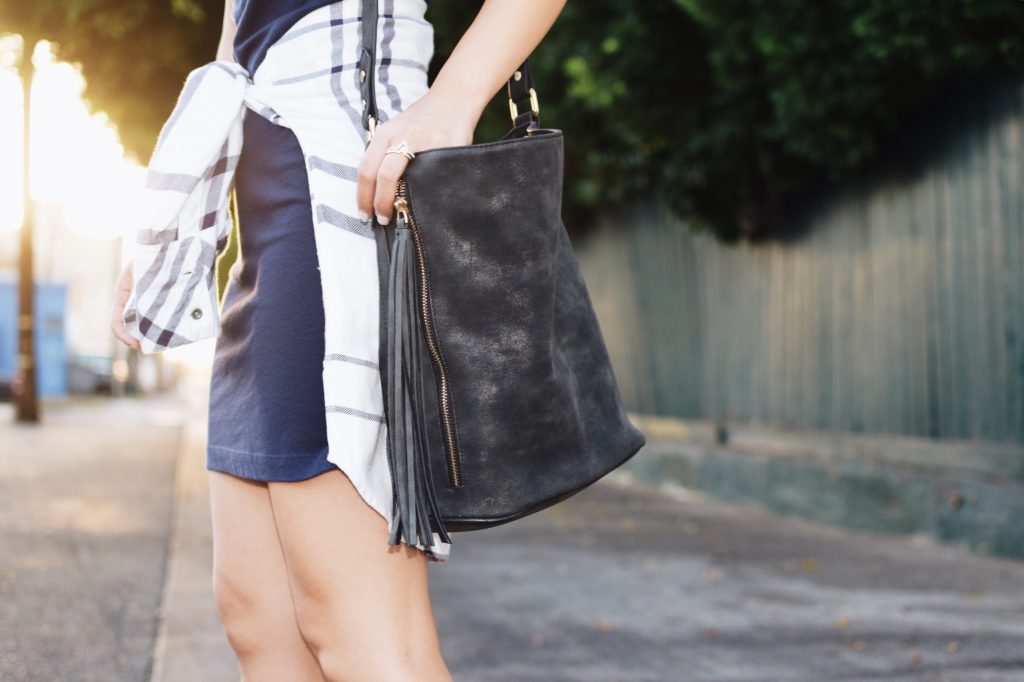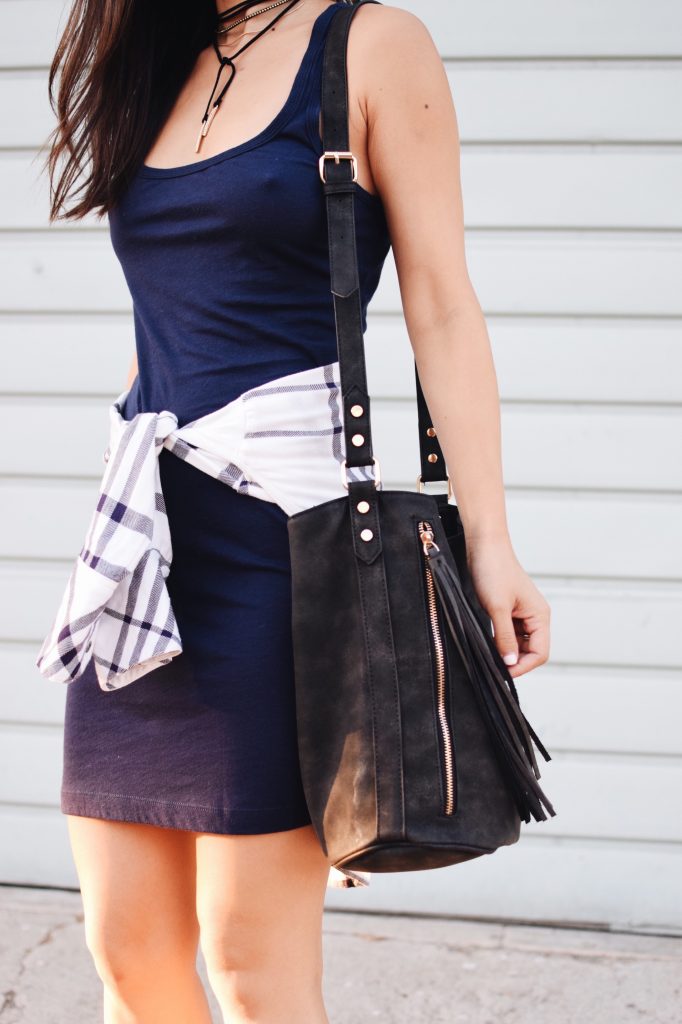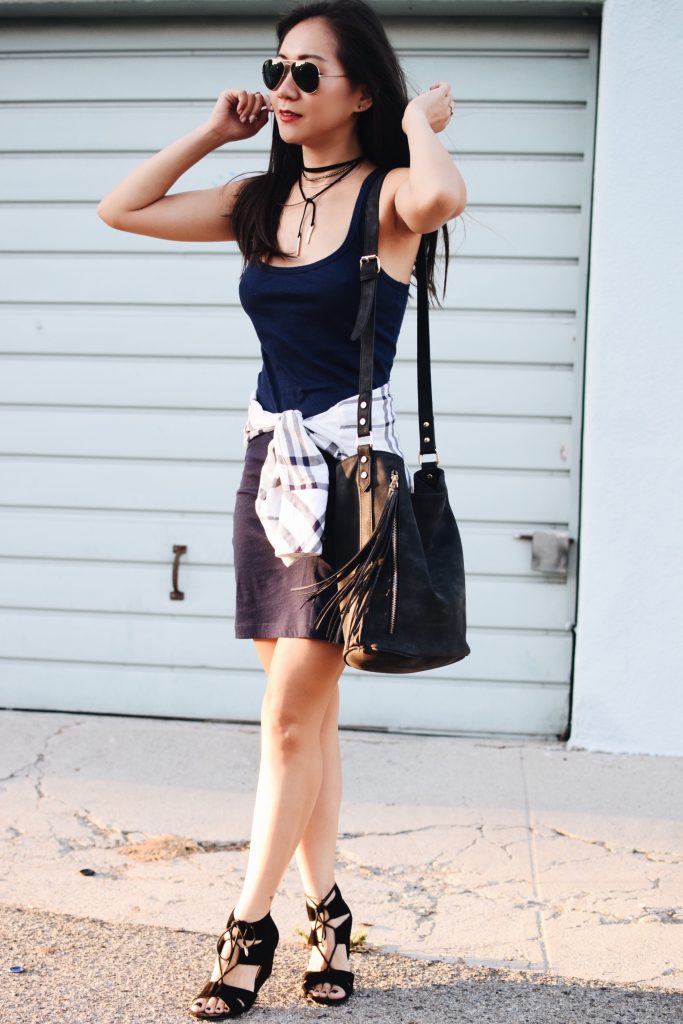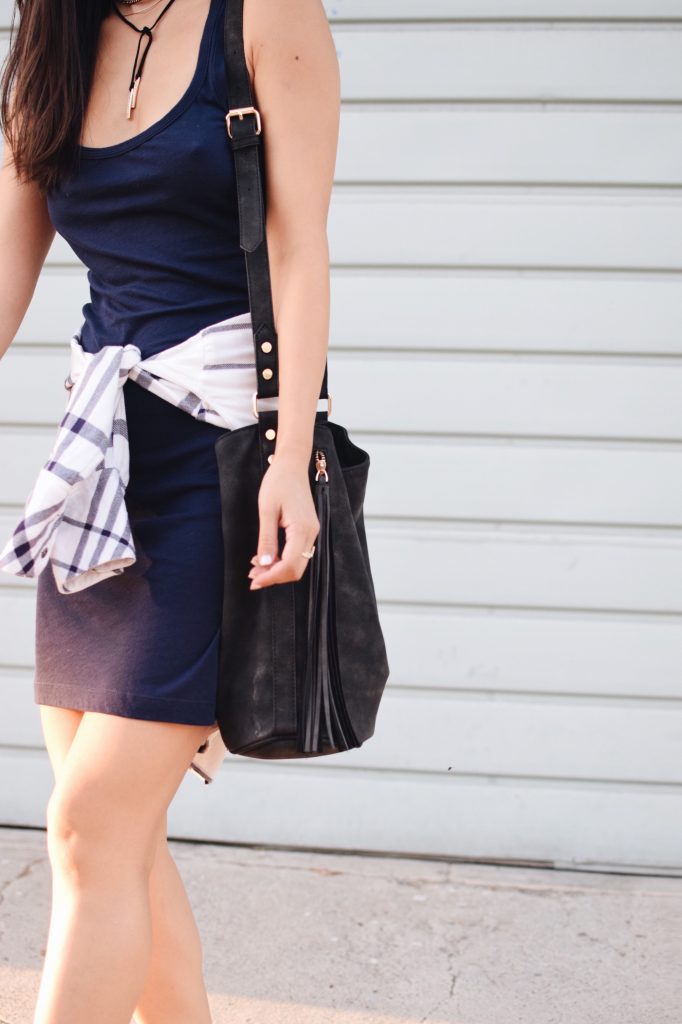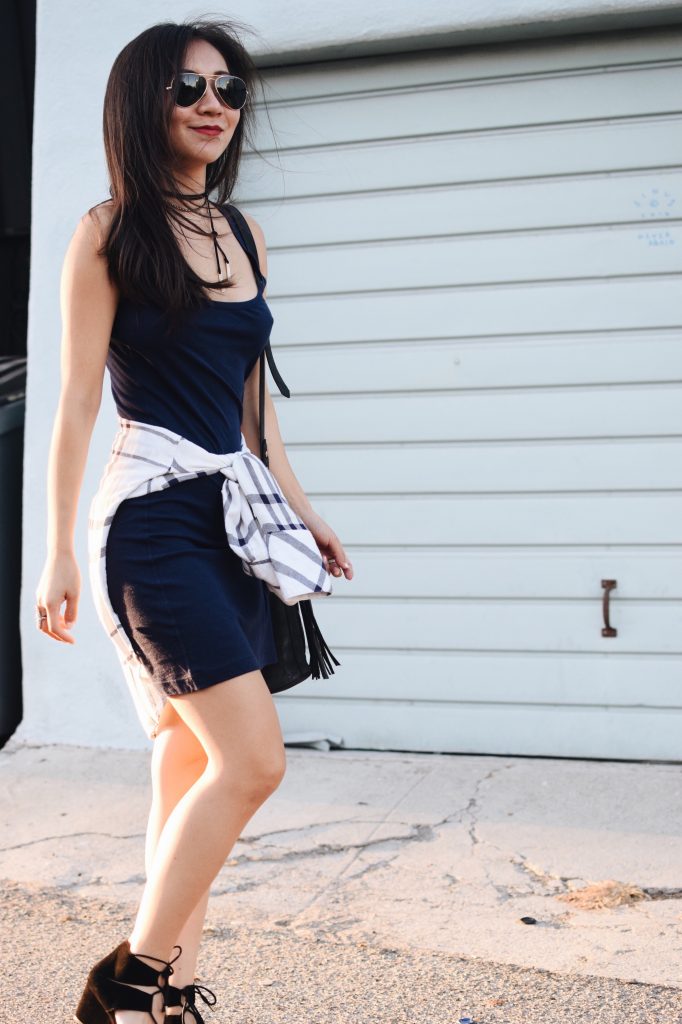 Rails Hunter Button Down in White & Cadet / River Island Bow Choker / Dolce Vita Larana Chunky Sandal / Ray-Ban Original Aviator 58mm Sunglasses
And just in case you cared to know about my love life, I forgot to mention that I bought a plane ticket to Taiwan to see boy toy at the beginning of November.  Yay for us still hanging in there with that long distance relationship crap :p
Photographed by Laurie Douglas