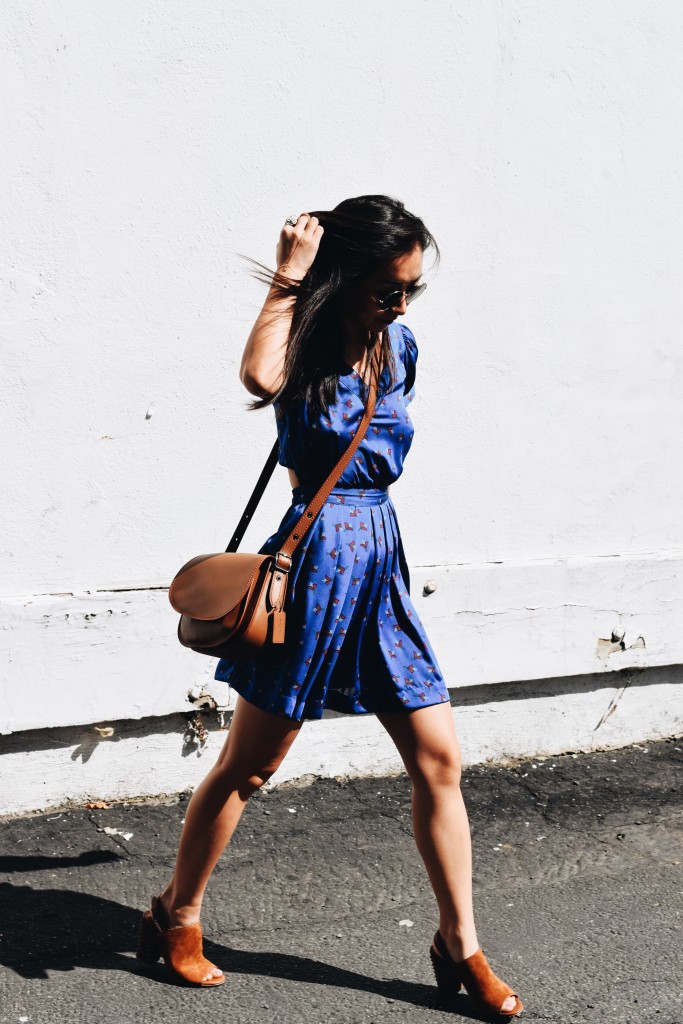 I think it's fair to say that bloggers are now finding their blogs and other digital platforms more lucrative than ever before.  Companies are opting to allocate their budget in sponsorships and branding through bloggers than paid advertisement or commercials on television.  Their direct source of contact is now through us, the consumers.  These collaborations create many possibilities for fashion bloggers like me that love to create, but want to have full creative control over their digital content.
With that said, I've recently partnered up with Coach and will be working with them in the next few months.  This is my first collab and I'm very excited to be working with a company of this caliber and style.  I want to point out that this blog post is not part of the deal.  I'm not getting paid to blog about the accessories they've provided me.  I decided to do this on my own because I wanted to give an honest opinion on these products, which I've fallen in love with.  So enough of this essay report talk and let's get to the fashion!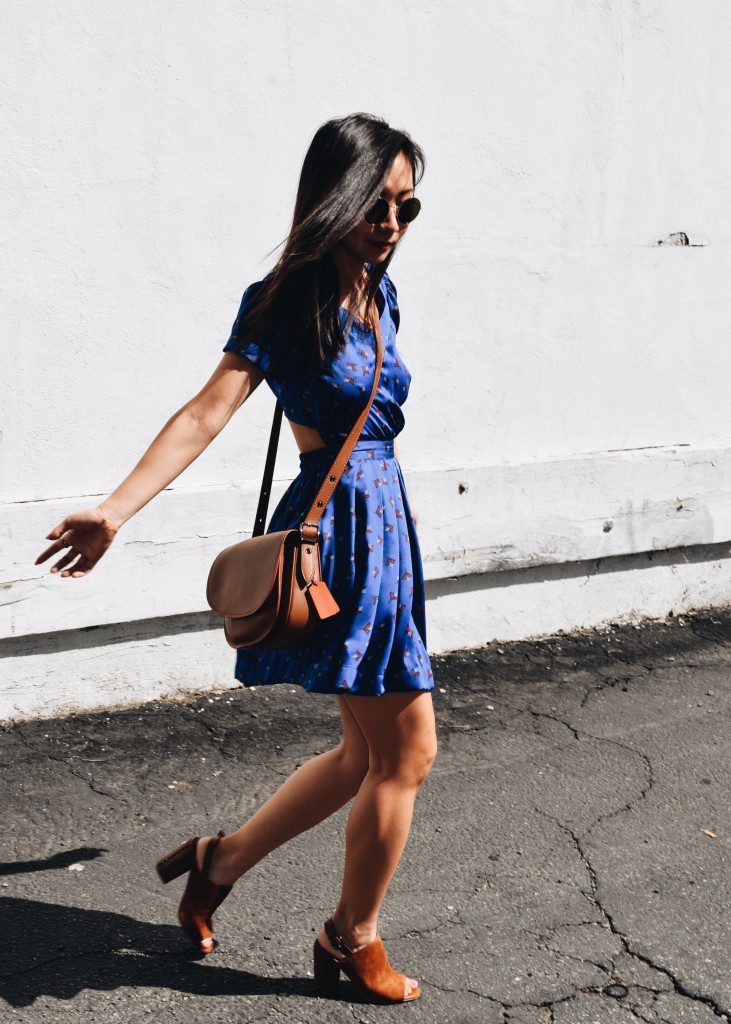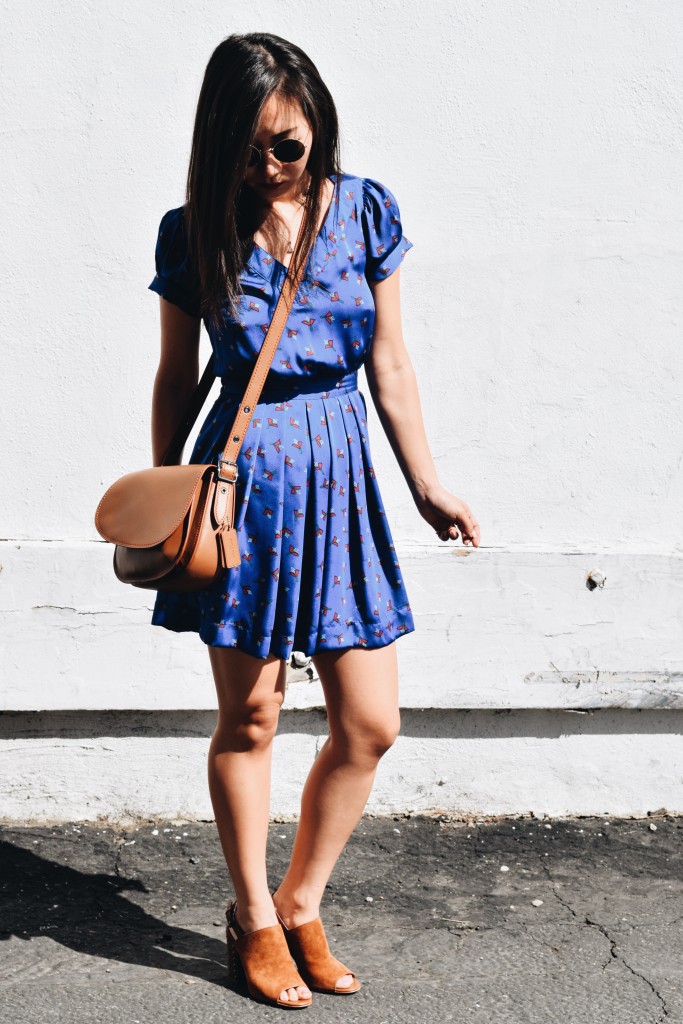 I am wearing a pair of Coach Drew Heels in Saddle.  Sliding into these slingback studded mules is like slipping my feet into butter.  The soles on the inside of these shoes are of great quality leather, and the suede coverage makes my feet smile.  I was not disappointed at all when I pulled these shoes out of the box.  I've been on and off again about purchasing a pair of clogs for my casual maxi skirts, but have held off because of financial priorities, (a girl's gotta have her fancy coffee drinks…oh, and rent money).
I was very surprised by the aesthetics of the studs, grommets, and rivets on the heel.  Edgy, not what I expected from Coach, at all.  I always thought they were more conservative, but this new line and image is going to bring them back to the table for the younger generation of fashionistas that have sworn them off as lady-like has beens.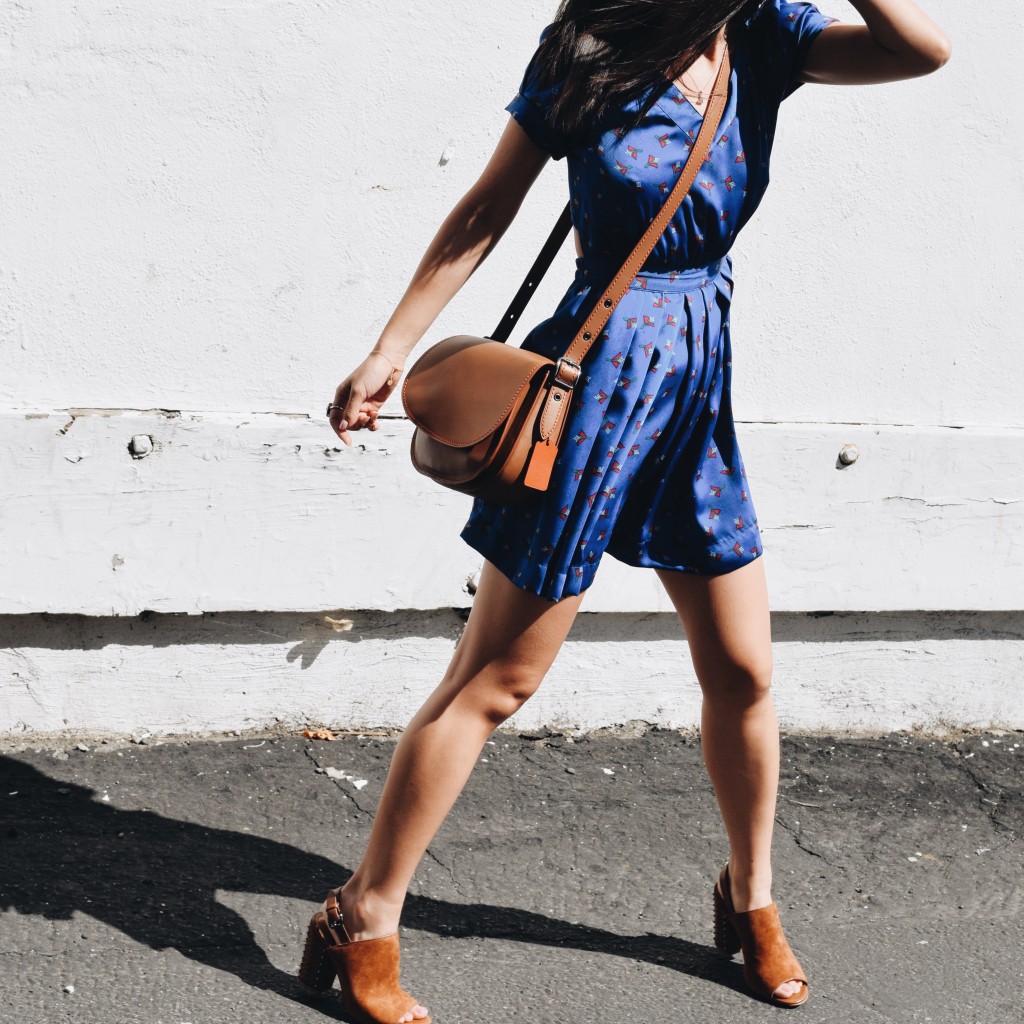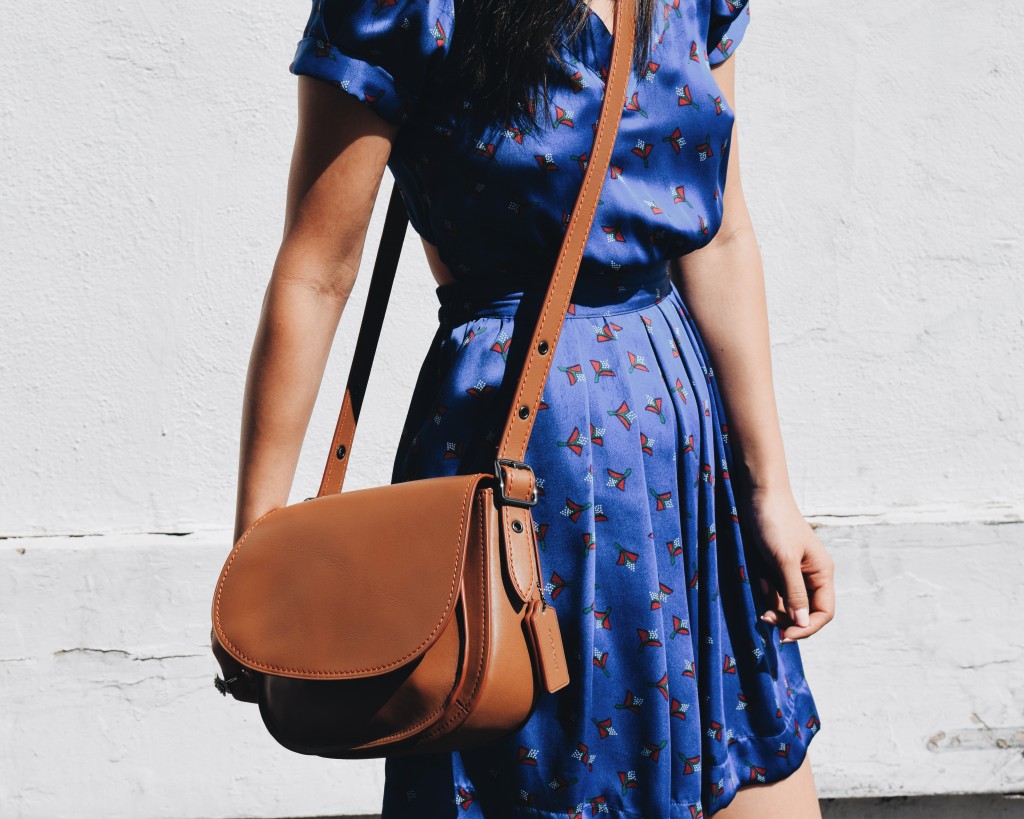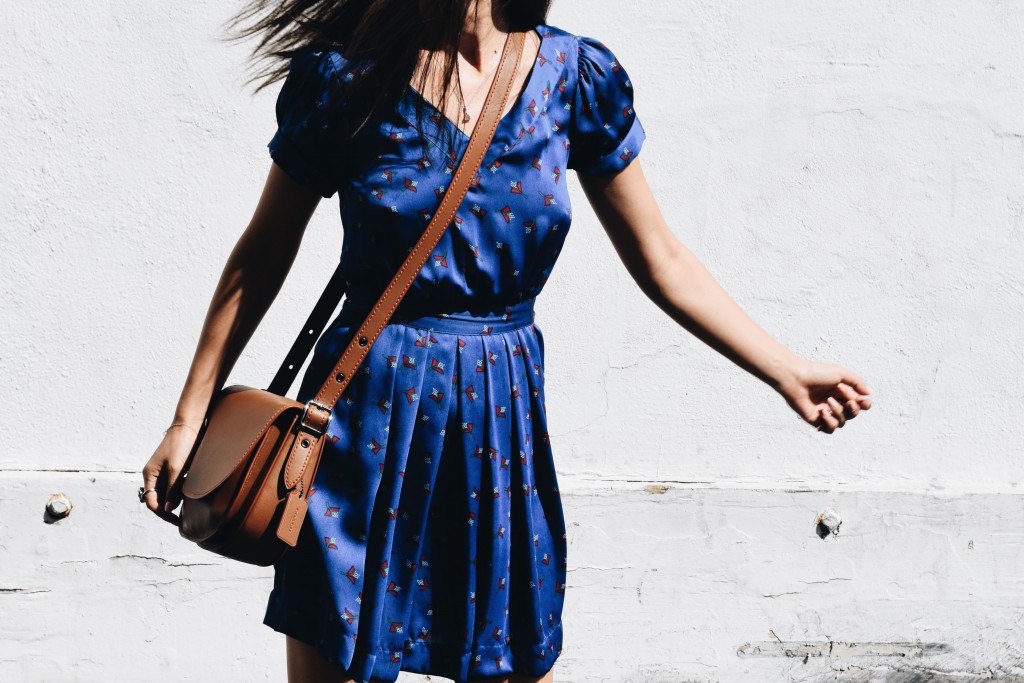 I first introduced this Coach Saddle Bag 23 in Glovetanned Leather in my previous post, (see GOOD FRIDAY), and I'm still using it as an everyday bag.  It fits all my needs as far as an everyday bag goes: high-quality material, discreet look, carries all my necessities.  This bag will only get better with age as the wear and tears settle in and it becomes an iconic vintage bag.  If you want a great Spring bag, I recommend getting it in the color Flax.  That mustard yellow is just screaming to be paired up with a white tee and mom jeans.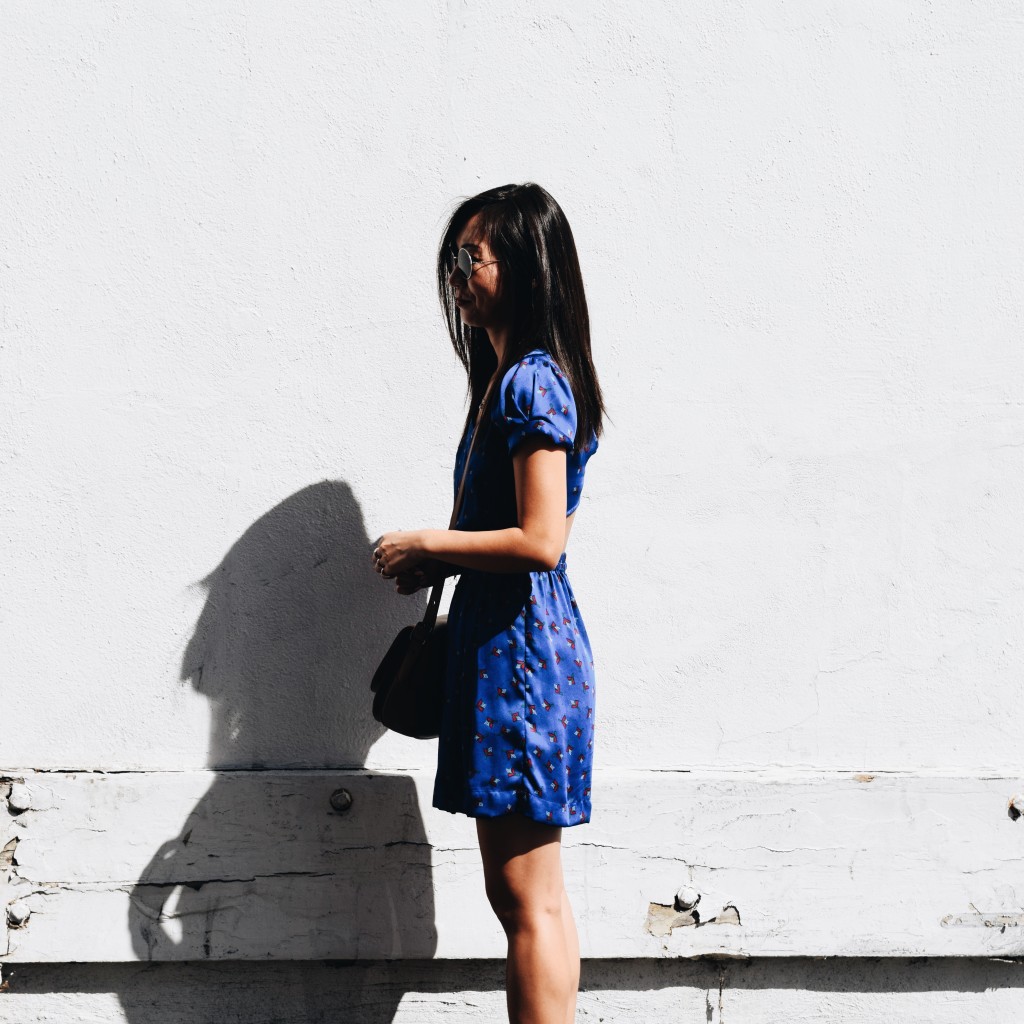 The elephant in the room is this amazing Reformed (The Reformation x Urban Renewal collab) Cutout Dress that I purchased almost four/five years ago.  Yeah, it's been that long. The blue print on this dress is out of this world.  I knew I had to buy it the minute I saw it.  Reformation is so great at creating dresses with cutouts that are so sexy and feminine, but also have this "Little House On The Prairie" feel.  Here are some dresses with a similar look/feel:
Kimchi Blue Lucy Printed Shirt Dress
Kimchi Blue Cornflower Cutout Mini Dress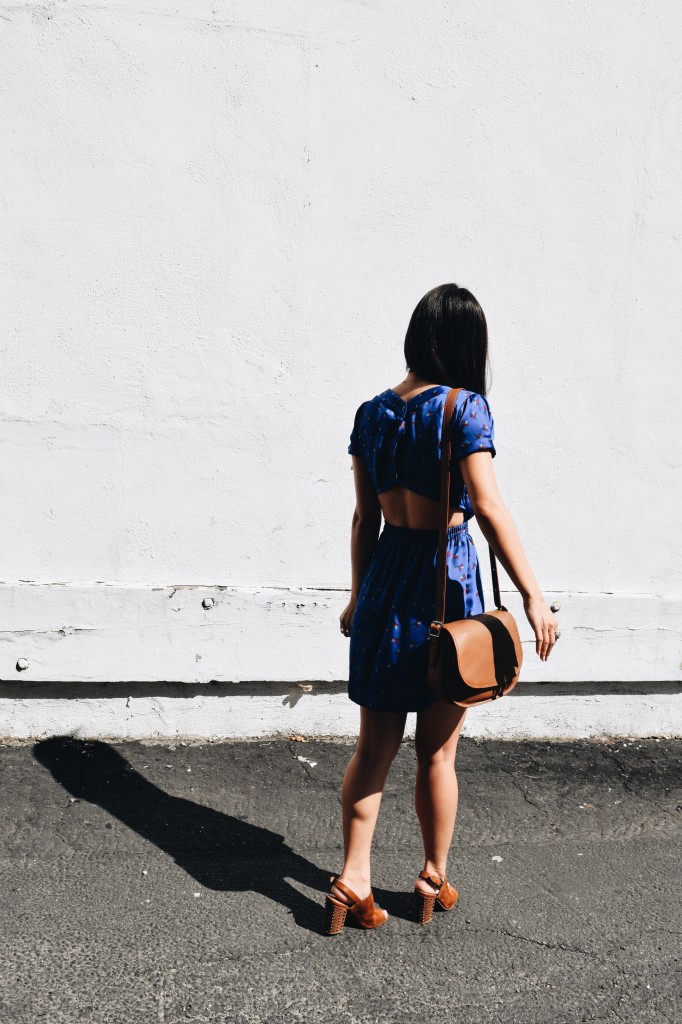 Illesteva Porto Cervo Gold with Olive Lenses Sunglasses
Even though it's become very common for fashion bloggers to work with fashion brands on projects, I'm curious to know how you feel about fashion bloggers disclosing their sponsorships?  Do you prefer it looking more like an advertisement or would you like more transparency?  Let me know!
Photographed by my super funny, hot and comedic friend, Laurie Douglas