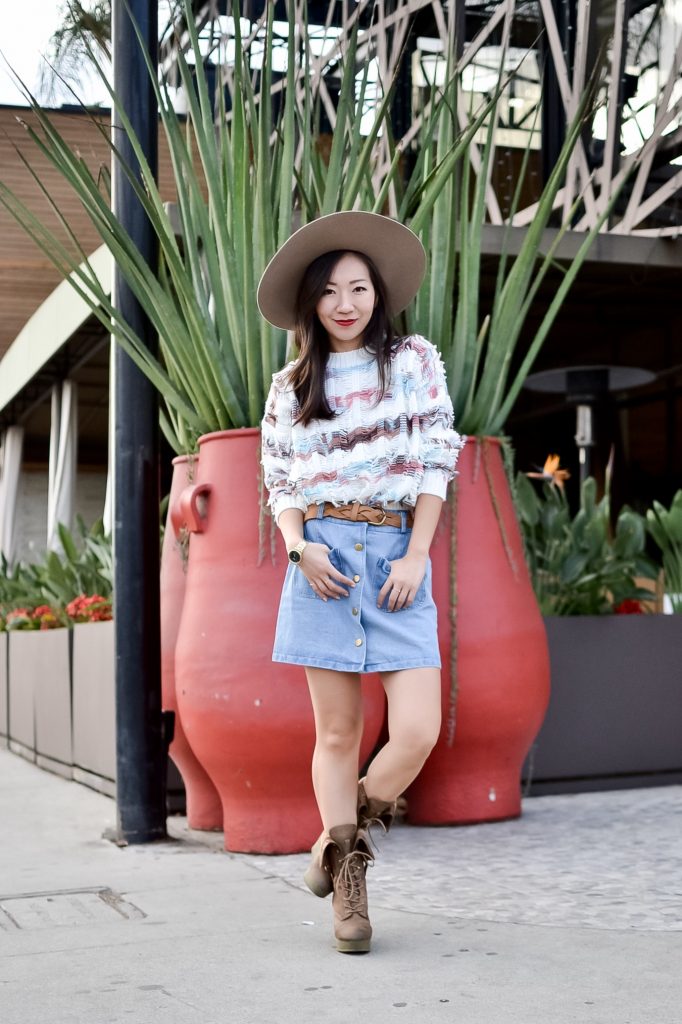 There's been some pretty epic cotton candy skies lately.  It's inspired me to wear something fun and colorful.  So, when I found this frilly cute sweater in a small boutique during my trip to Taiwan, I knew I had to buy it.
What's funny about this purchase is that this particular store didn't allow you to try on any of their tops.  You could only try on bottoms and shoes.  WTF.  Thank the baby jesus this top fit because Taiwan sizing can be tricky since everyone there is much skinnier and tinier than, well, everyone.
This look has a western vibe that I dig since I'm from Texas.  Unfortunately, the top and the bottom were both purchased from that small boutique in Taiwan, and I can't seem to locate it online.  But, here are some other cute cotton candy colored tops that I found that are adorable as well!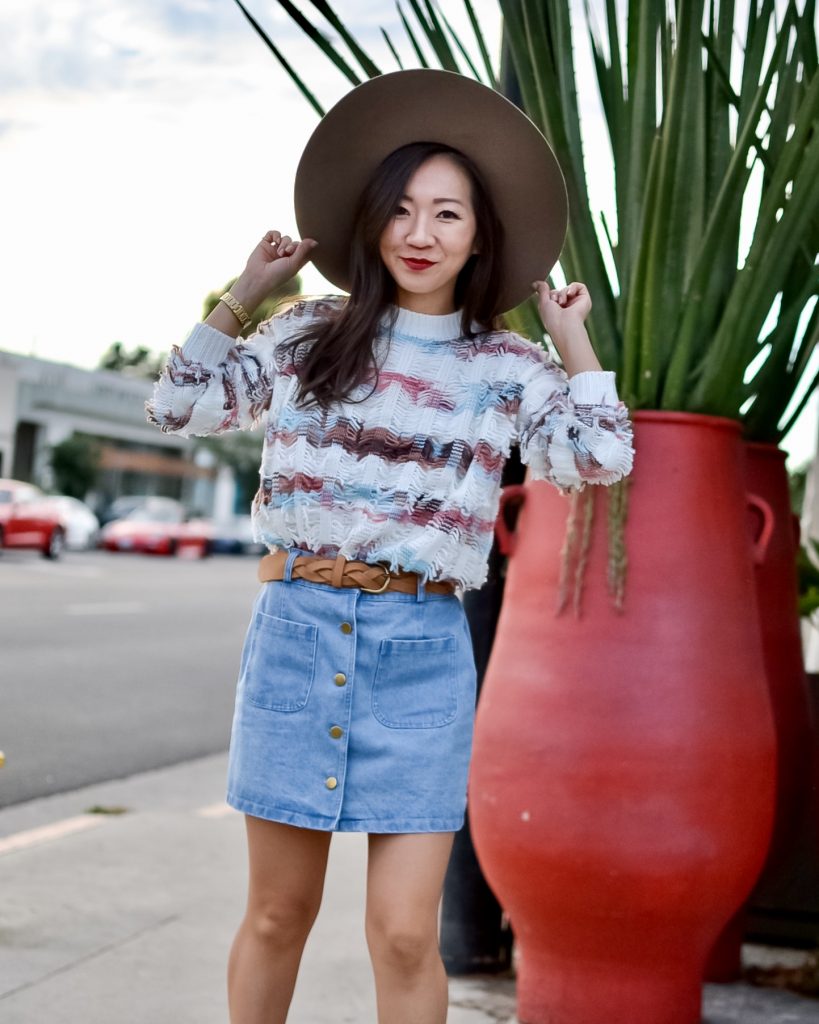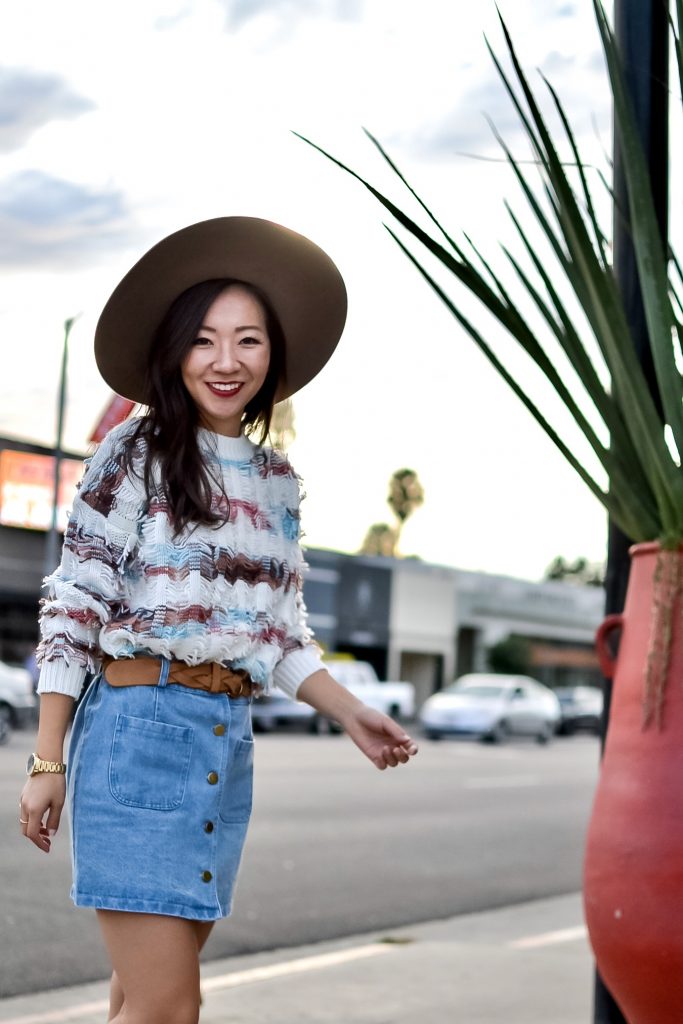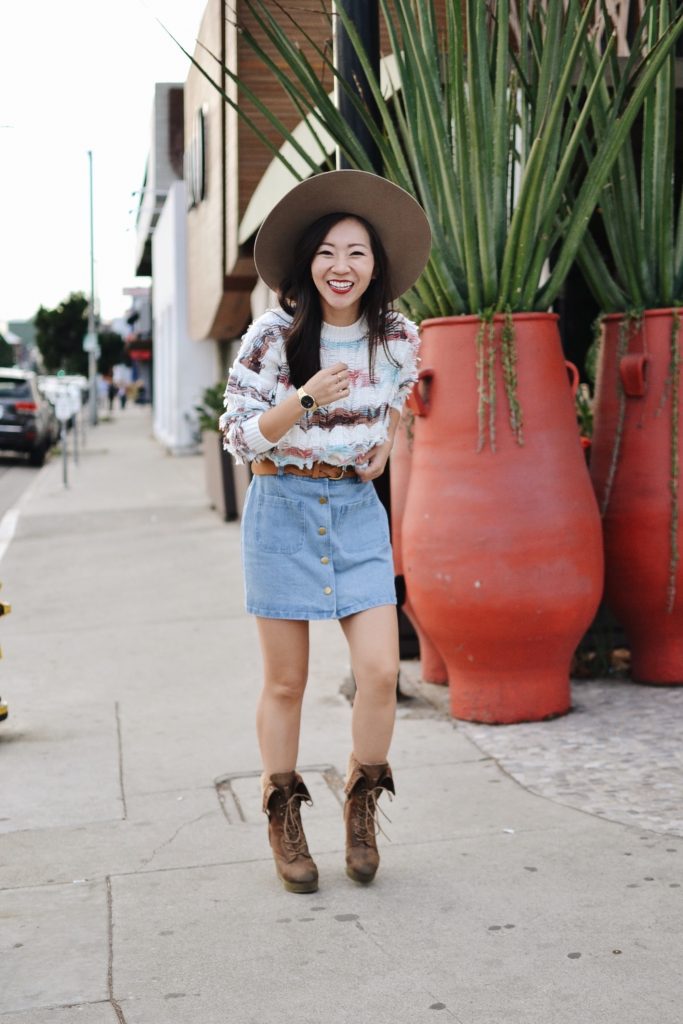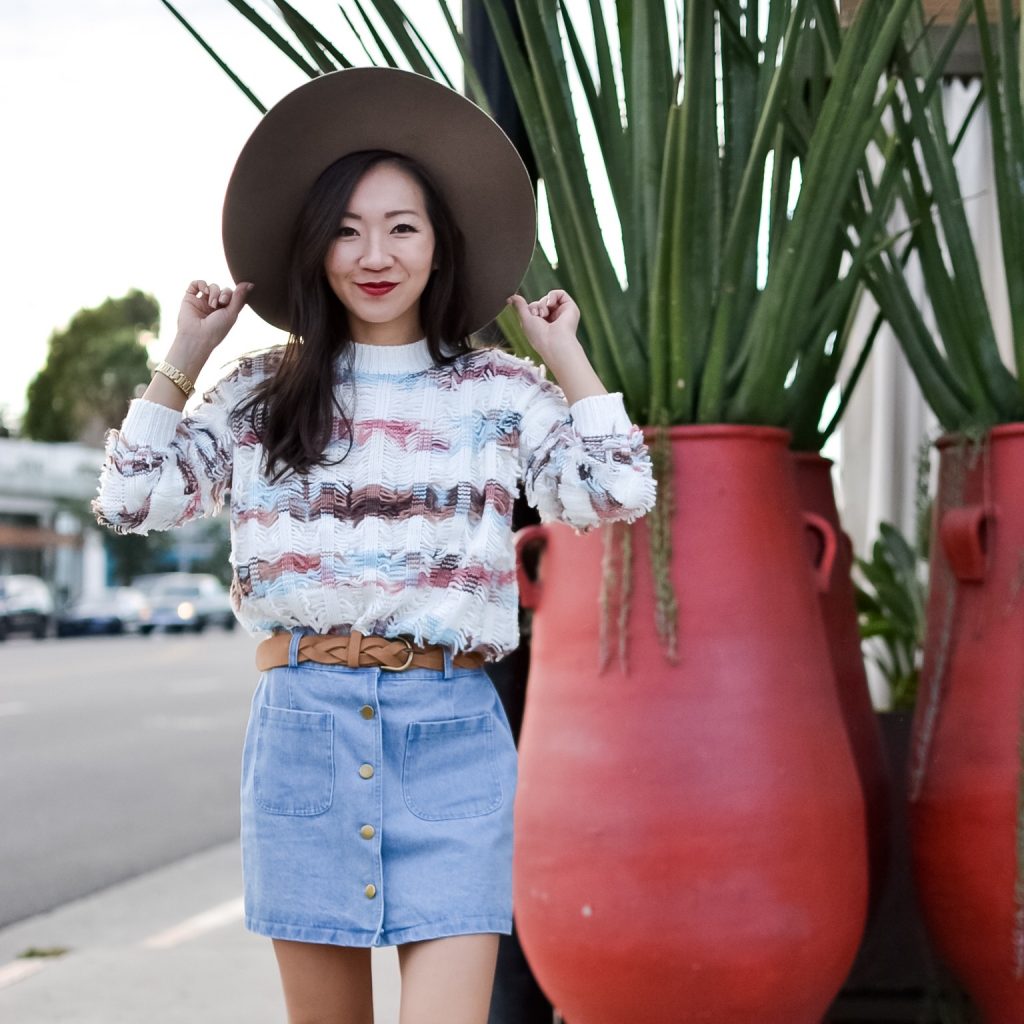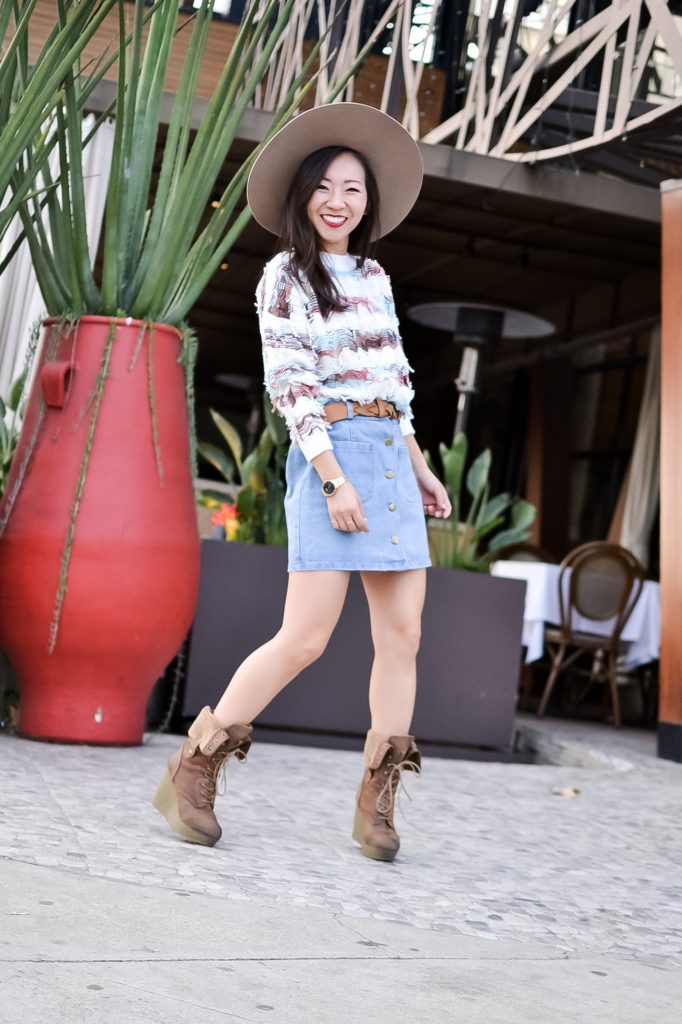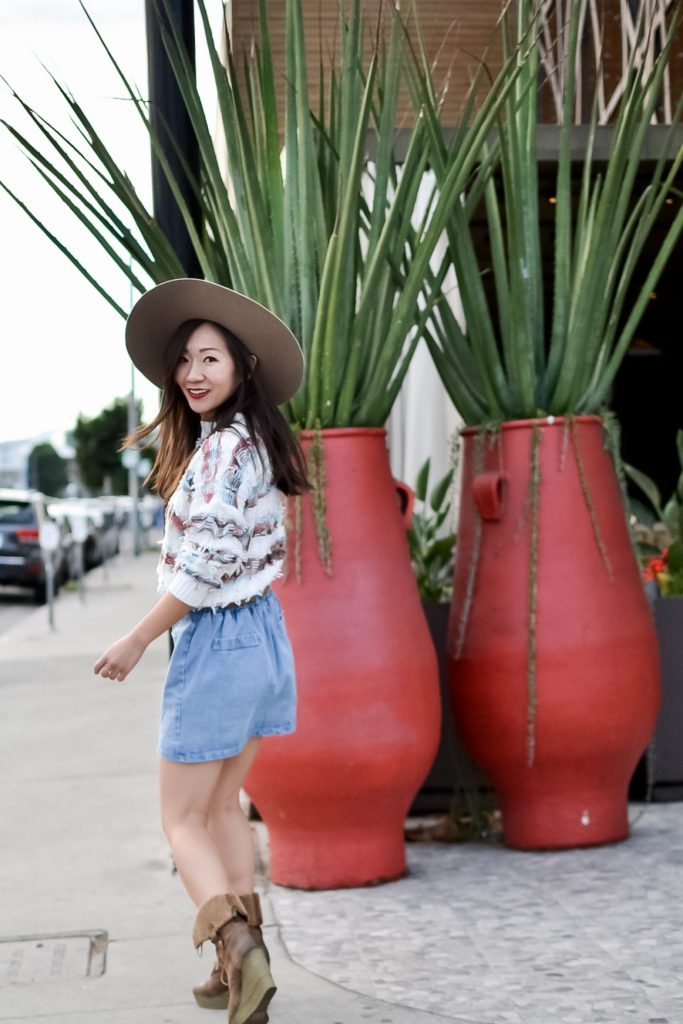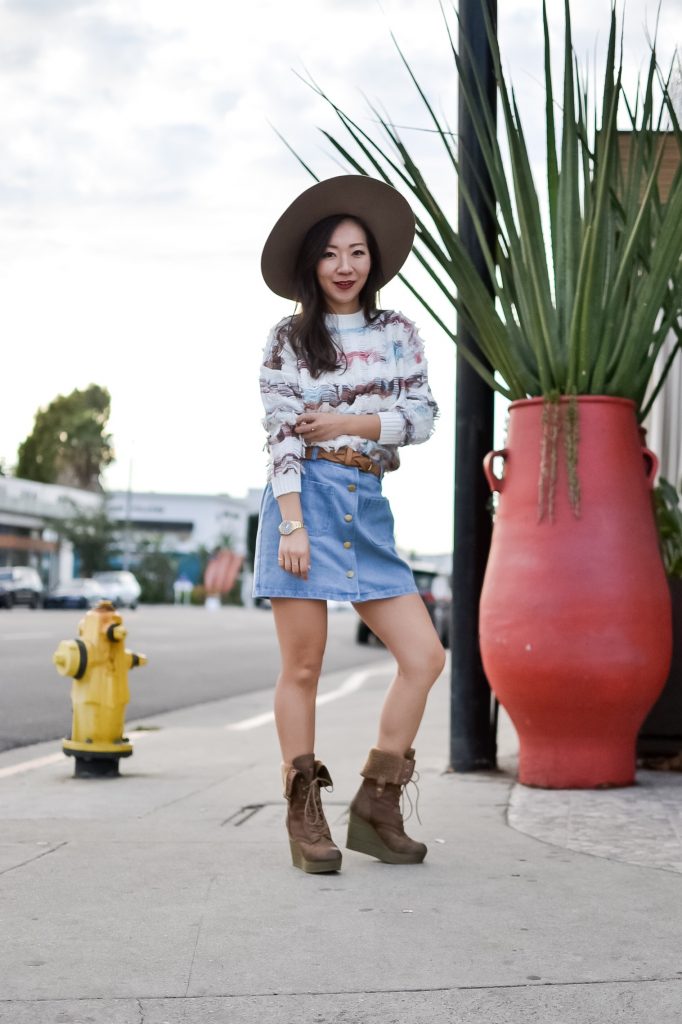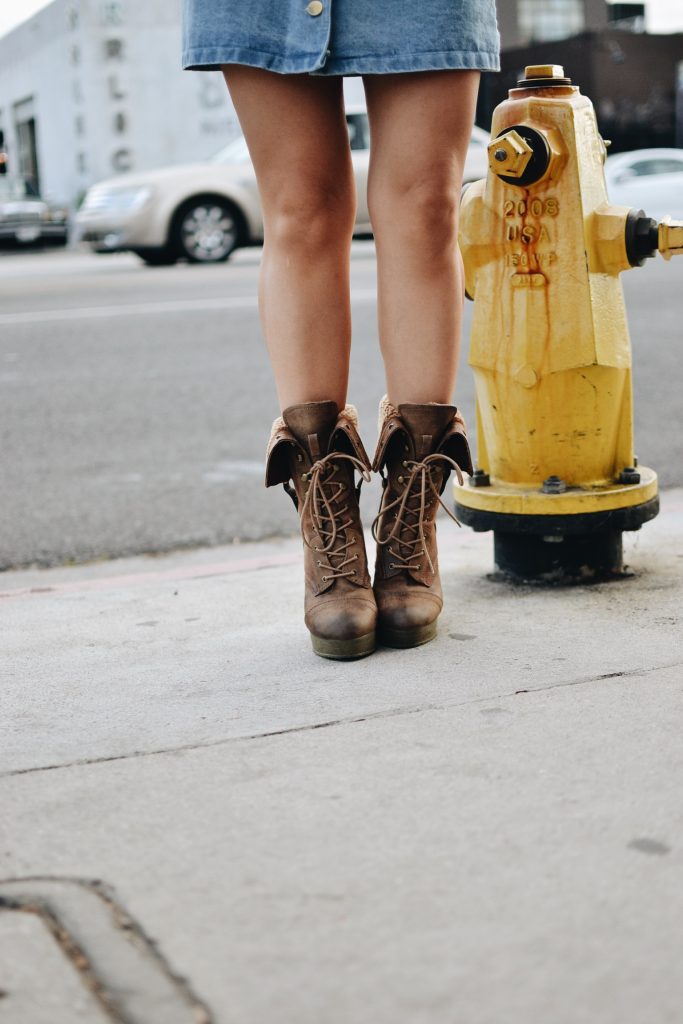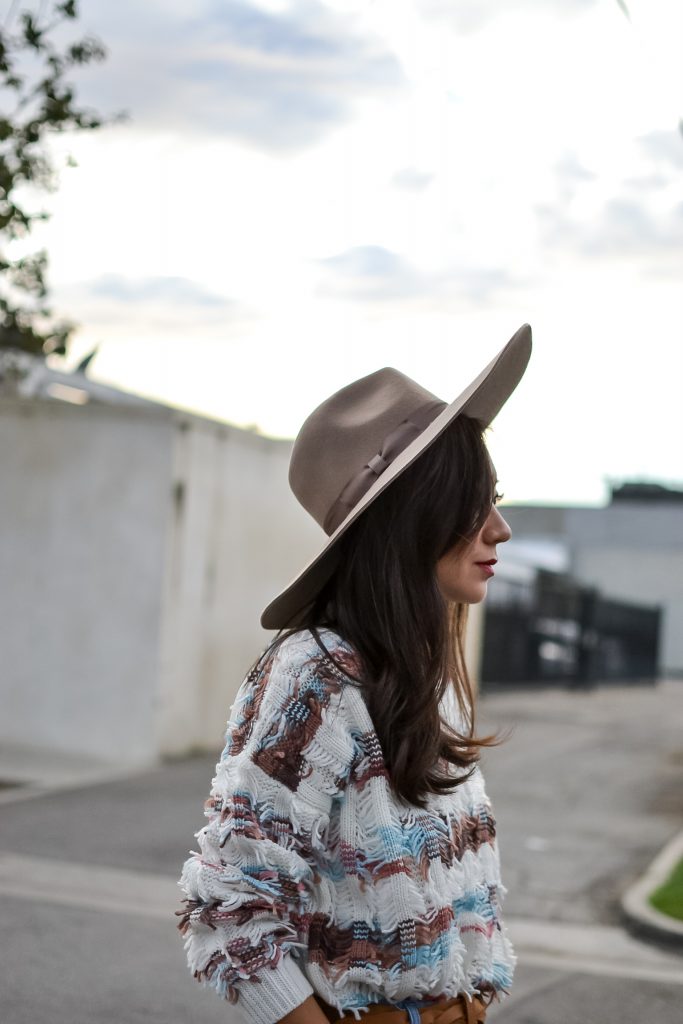 Lack of Color Montana Stahl Hat / Sbicca Brisa Platform Wedge Boot / Nicole Vienna Stir Nº79 Link Watch
Photographed by Silvia Moreno