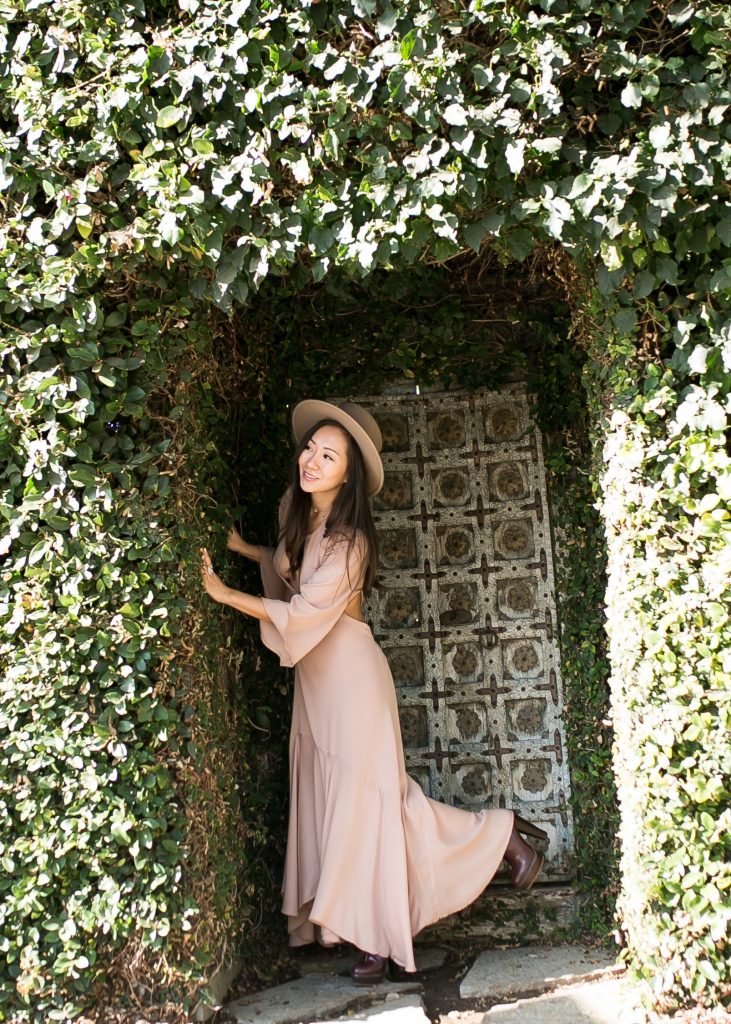 I've been single majority of my life.  I've had roommates here and there, but I prefer living on my own, (with my dog of course).  There are only a limited number of times where I felt like I "needed" to live or be with someone.  Wearing this Free People Margarita Flamingo Maxi Dress was one of them.
Don't get me wrong, this dress is absolutely beautiful with a very sexy, boho silhouette.  The keyhole front shows off the girls, while the lace up back gives the illusion of latin flare.  However, in order to lace yourself up perfectly from the back, you either need someone there to help you, OR, you need double jointed arms.  I guess I could always train my dog to help me, but I would need to hire Cesar the Dog Whisperer for this crazy trick-out-of-the-bag.
My recommendation if you plan on purchasing this dress, (which is on sale), is to make sure you live with a roommate or your significant other.  Otherwise, have patience and more than a half hour to lace yourself in and out of this dress.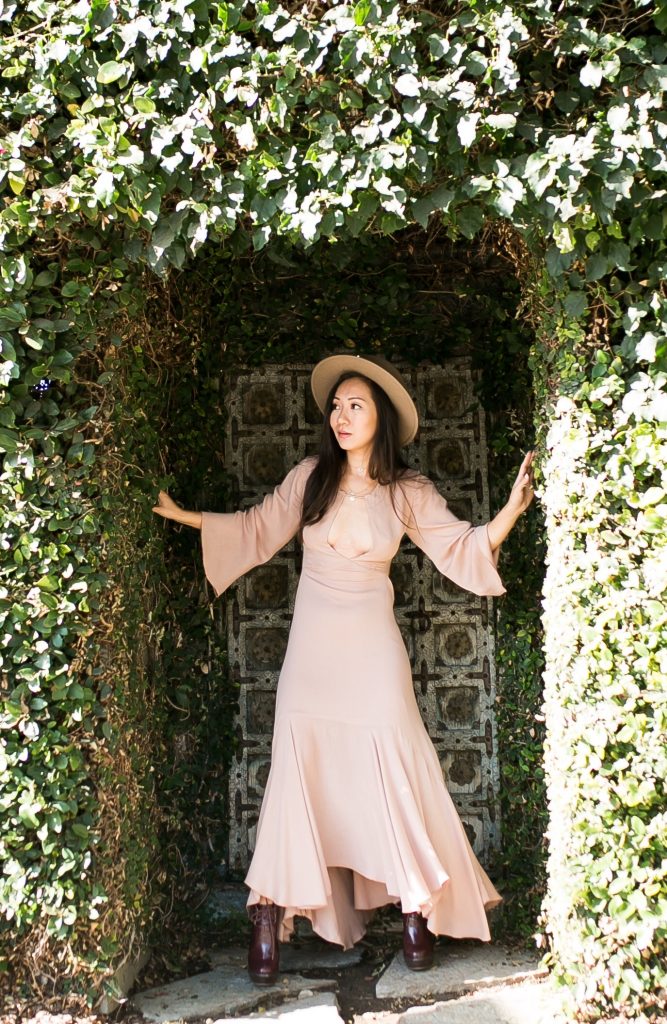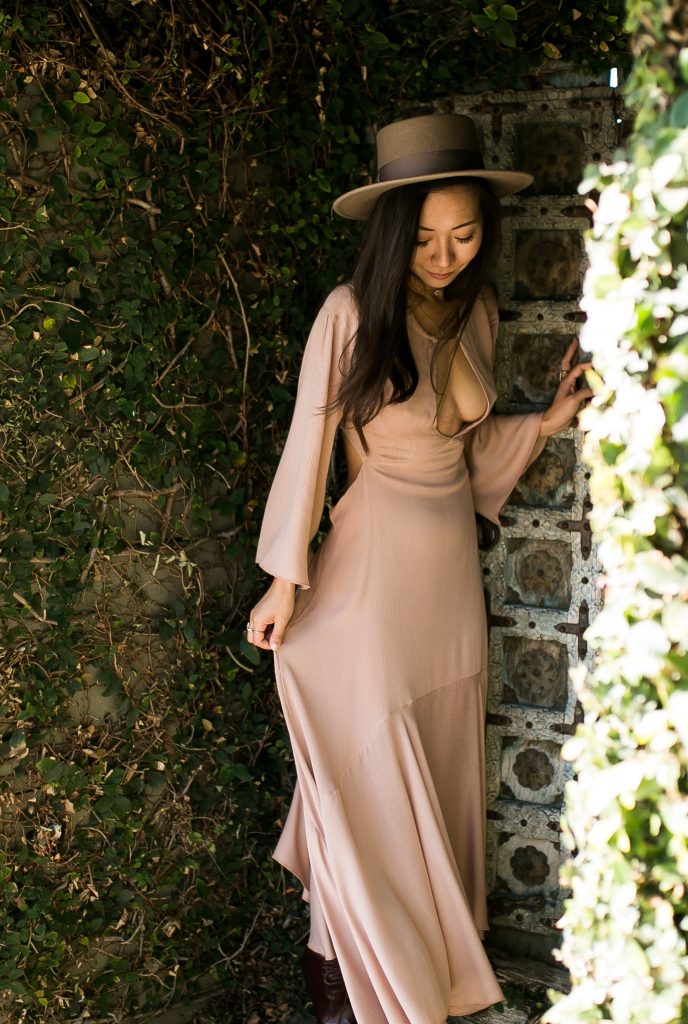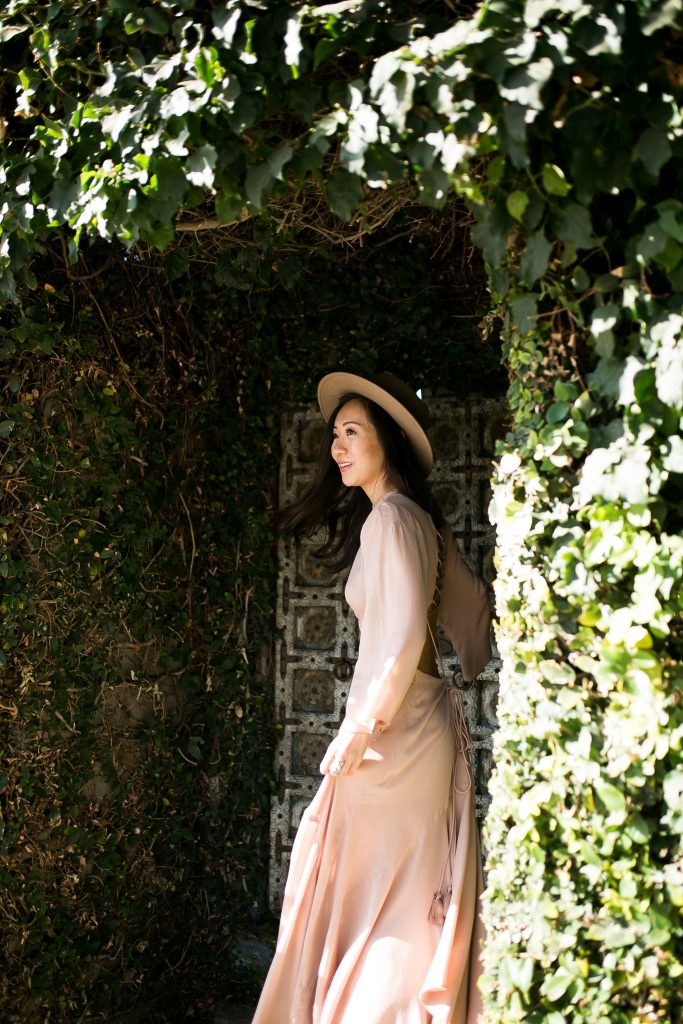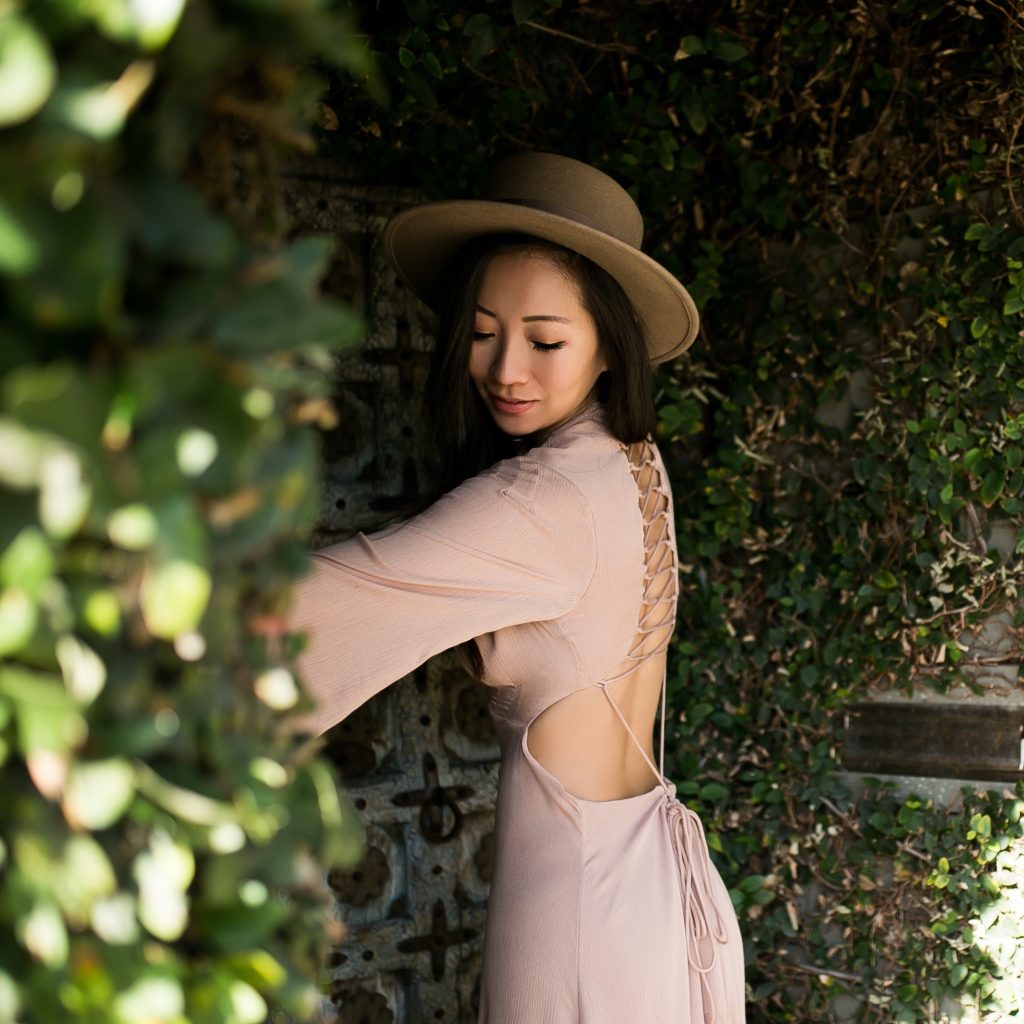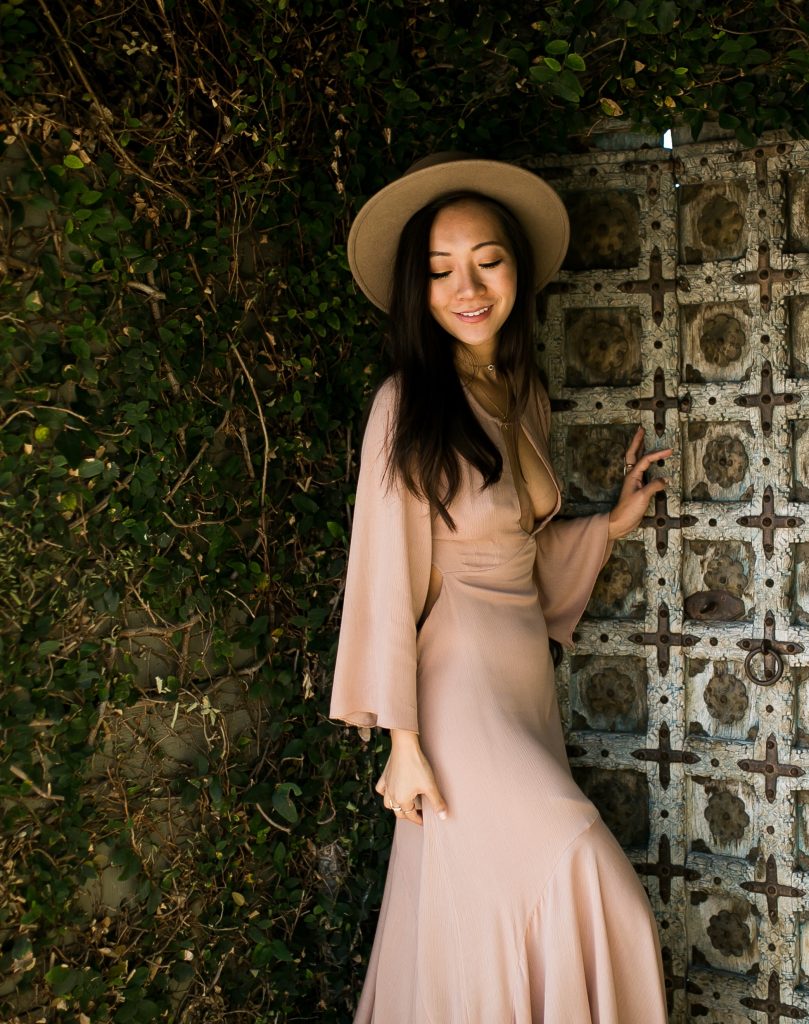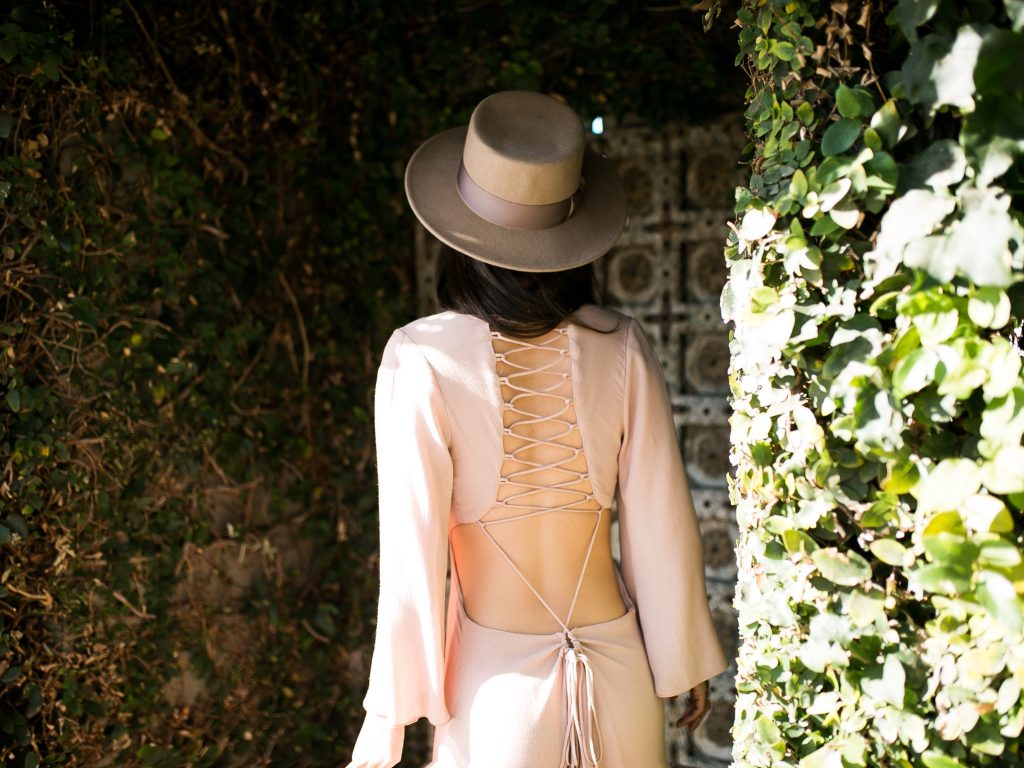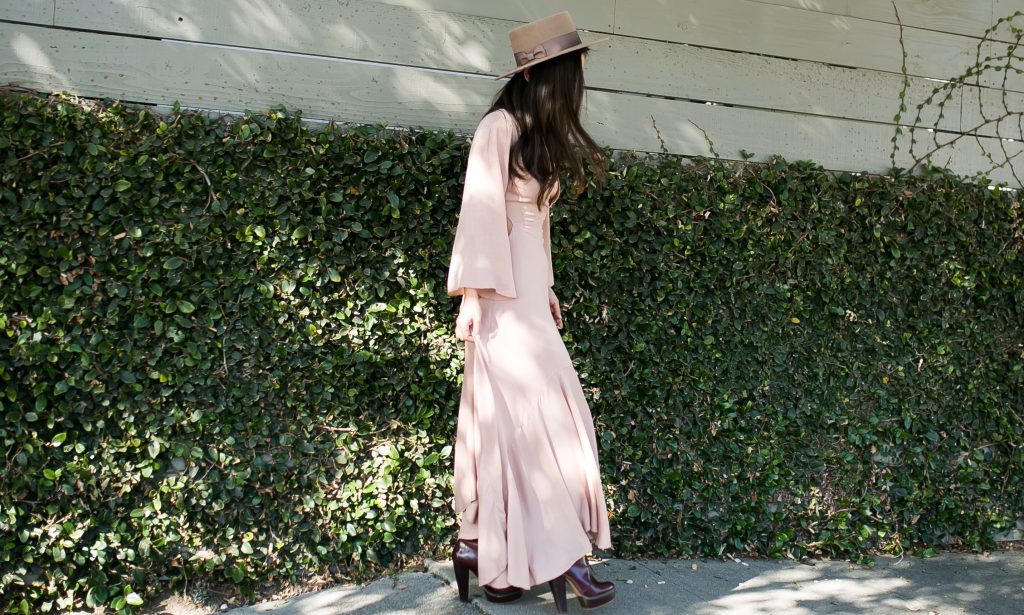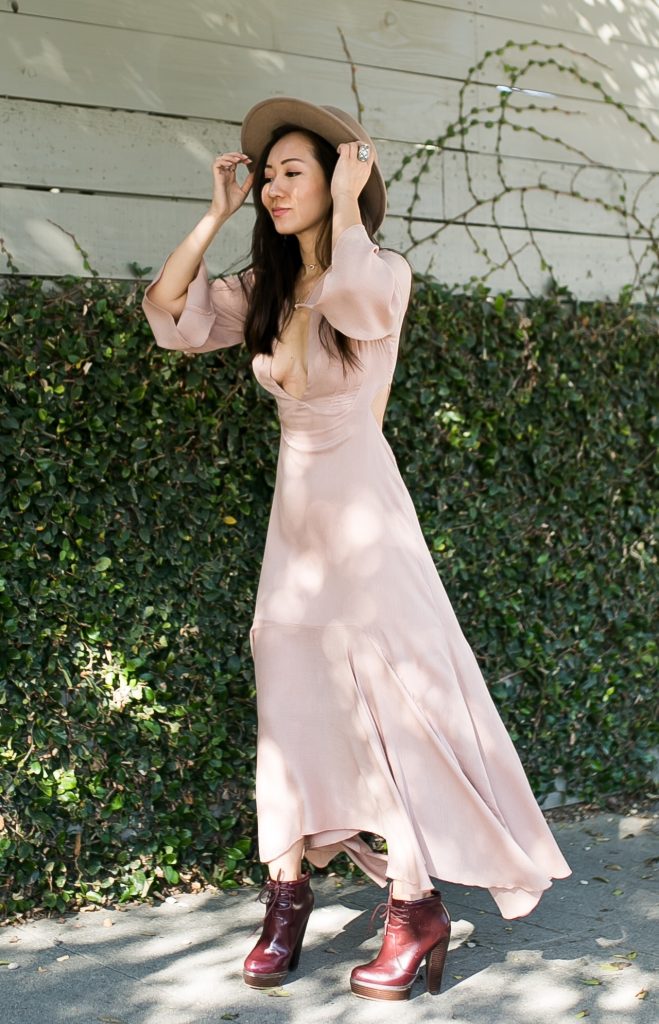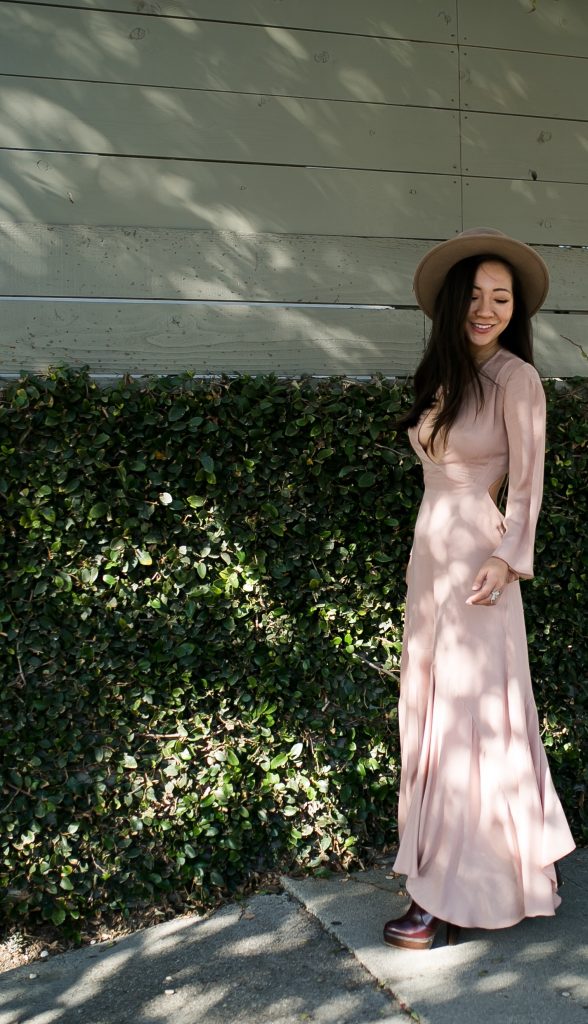 Forever 21 Platform Booties (no longer available | similar look) / Lack of Color The Stahl Boater Hat / Mejuri Tuxedo Necklace / River Island Evil Eye Choker Necklace
I'm a hopeless romantic and I will always be open and honest about my feelings.  Things sometimes work out and sometimes it doesn't.  This trip to Taiwan has been an eye opening experience, and I will take what I've learned from this long distance relationship with me.
Photographed by Mire Yang