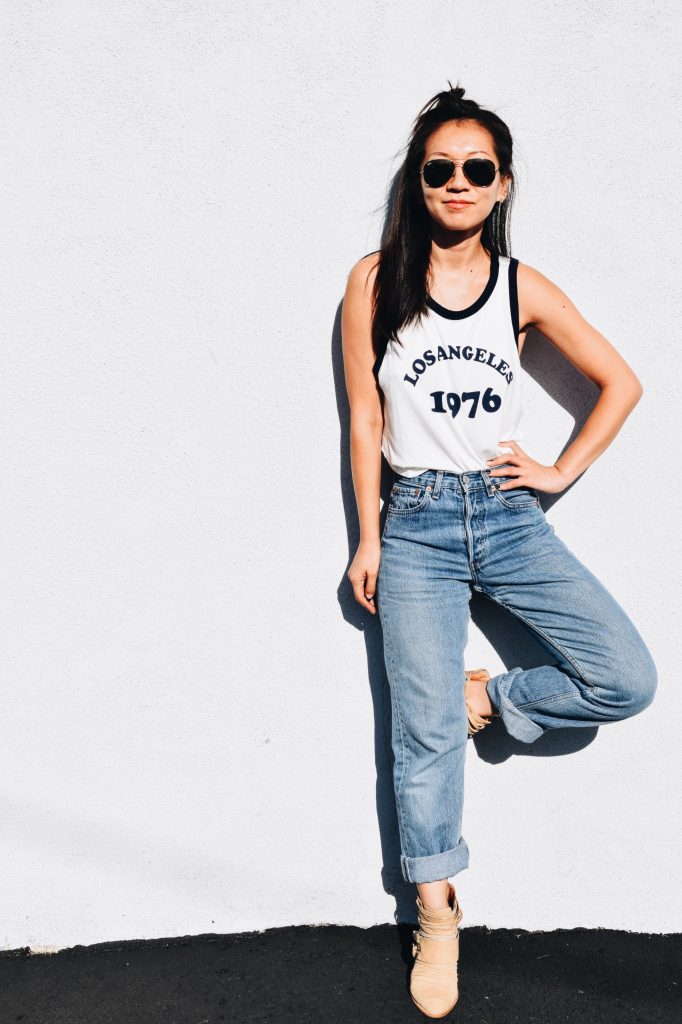 I've searched far and wide on the world wide web (har har) for the perfect pairs of mom jeans.  The fit is perfect for someone of my size and stature.  I'm average height but with short legs so the high-waist helps elongate my legs.  The cinched in waist gives my straight waist some curve, and the short inseam takes away from the almost necessary hem alterations.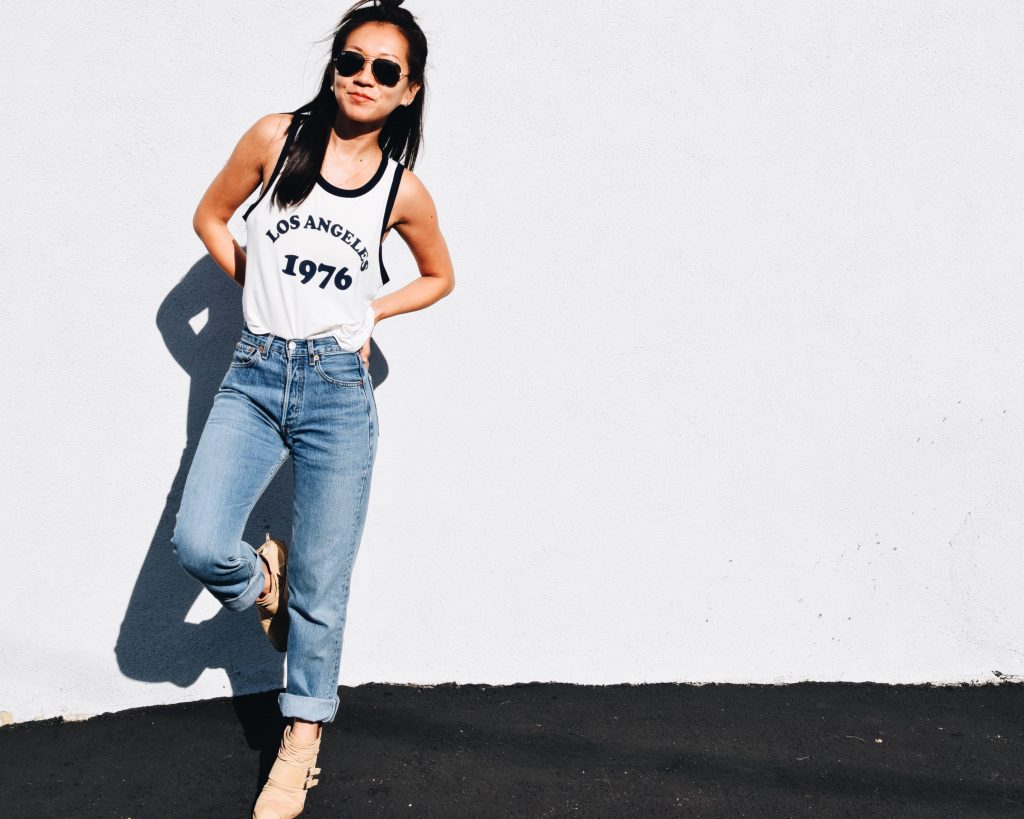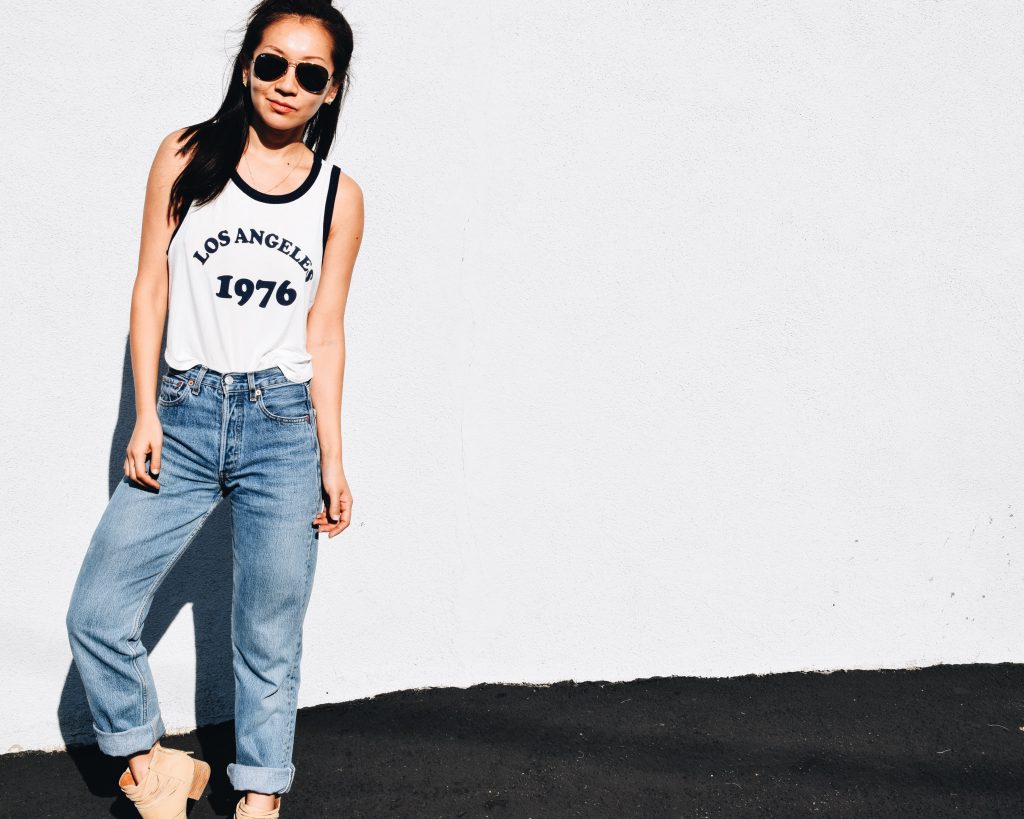 I'm obsessed with everyone that I see wearing them.  I'll actually stop them and ask them where they got their mom jeans.  If they're not already vintage Levi's, then 3 out of 5 times they're Topshop.  I was recently wearing a pair of ASOS Petite Farleigh High Waist Slim Mom Jeans In Washed Black with Busted Knees, (see LA MADE), and it has made it into my top 10 perfect pairs of mom jeans:
Mom jeans are a statement in themselves, so why not make a stronger point by wearing a graphic tee/tank that further emphasizes your expression of fashion.  I'm a fan of ringer tees and tanks, and right now Forever 21 and Urban Outfitters have some really great graphic tees.  Here are some of my favs: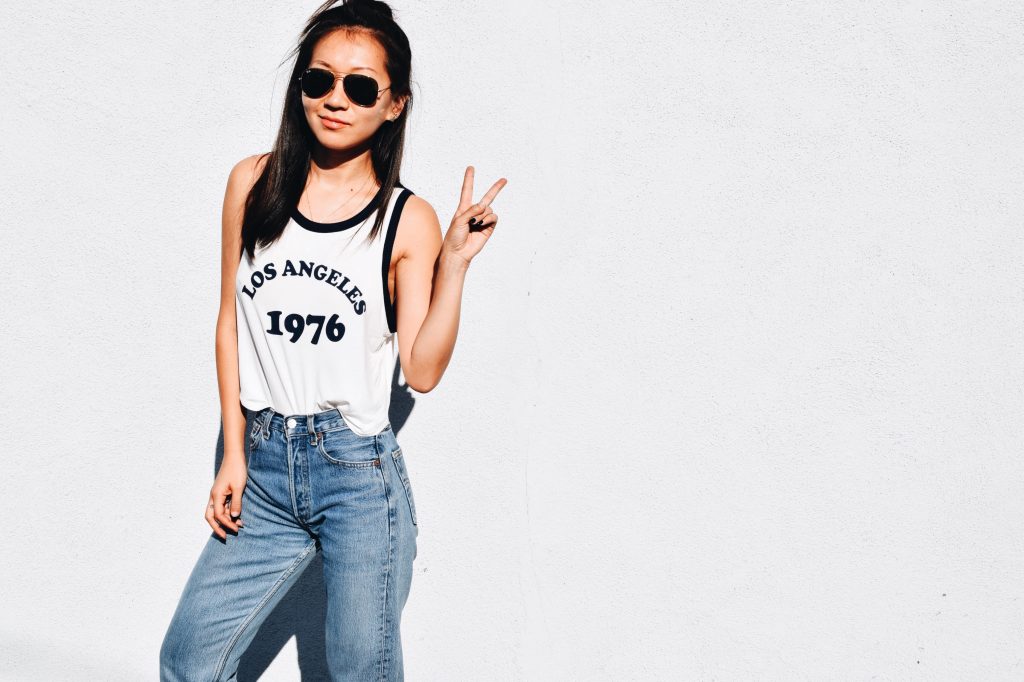 Jeffrey Campbell Isley Ankle Boot (no longer available | similar look) / Ray-Ban Original Aviator 58mm Sunglasses
I think this is a perfect outfit to wear to a sports bar while watching the NBA playoffs.  Which team are you cheering for?  Golden State Warriors??
Photographed by Danielle Torriero