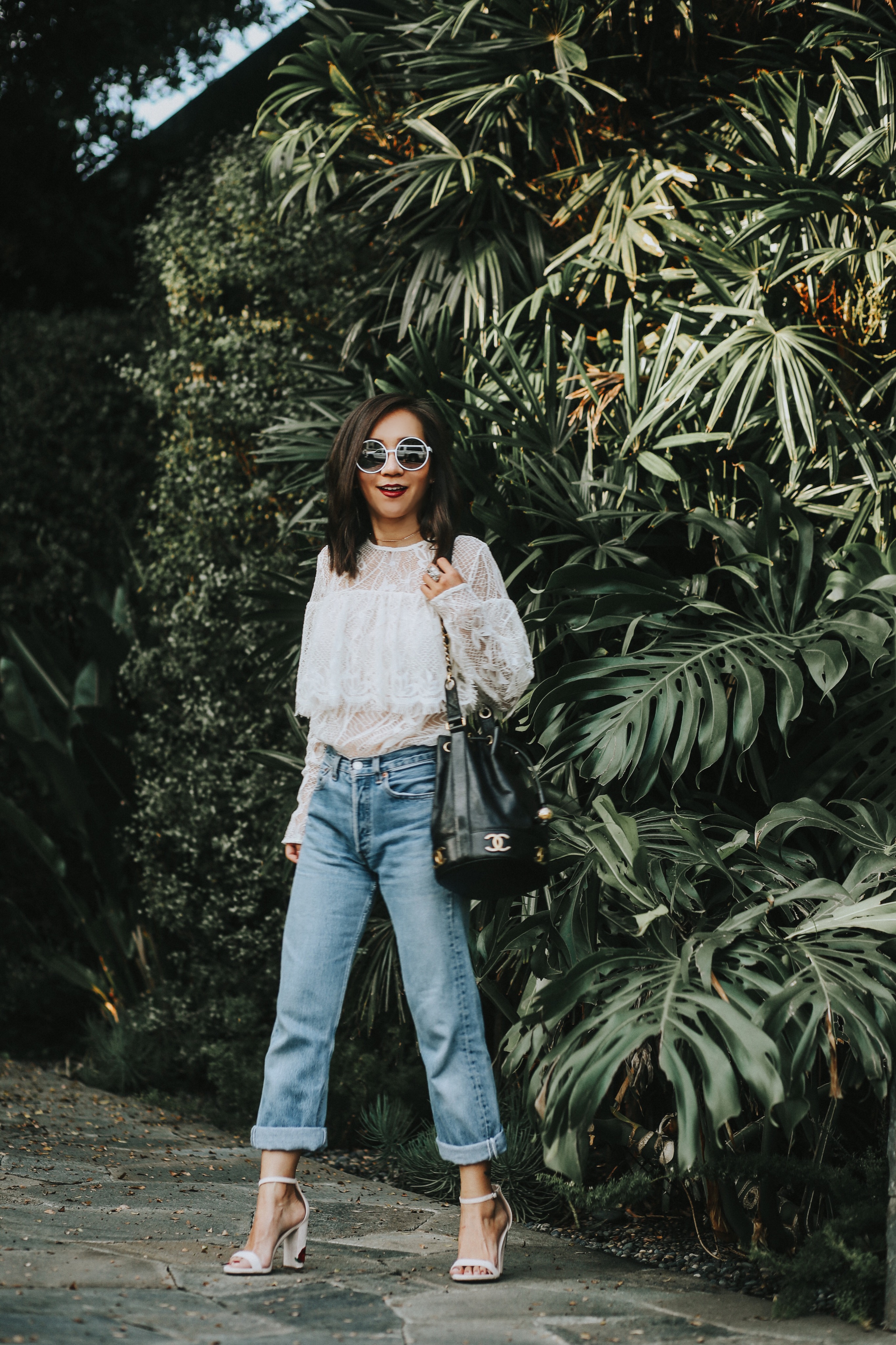 We are in that transition period again where summer is slowly fading away during the day, but fall approaches quickly at night.  Weather like this requires light layering pieces that we can add on and/or take off on a whim, and I tend to lean towards light lacey tops over bralettes.
I recently attended the CMG fall preview of Who What Wear's new collection for Target, and fell in love with so many of their light layering tops, specifically this Layered Lace Top, which is under $30!  I especially love the lace on lace look that gives an off-the-shoulder effect.
I was pleasantly surprised at the quality of the material.  Nothing against Target, but I don't exactly think "high-quality" when I purchase Target brand clothing.  They're more of your basic-go-to-one-day-throw-away type clothing, but their recent rebranding of affordable contemporary designer clothing has really impressed me.  Sizing wise, I wish there was more of a selection for petite size people like me.  Their XS tops seem to fit me okay, but their bottoms fall in the sizing range of American Gap, big.
I have a couple more looks coming soon that show off more of this light, lace top style.  Check back soon and I'll talk about how to look chic while wearing see-thru tops.  Xoxo!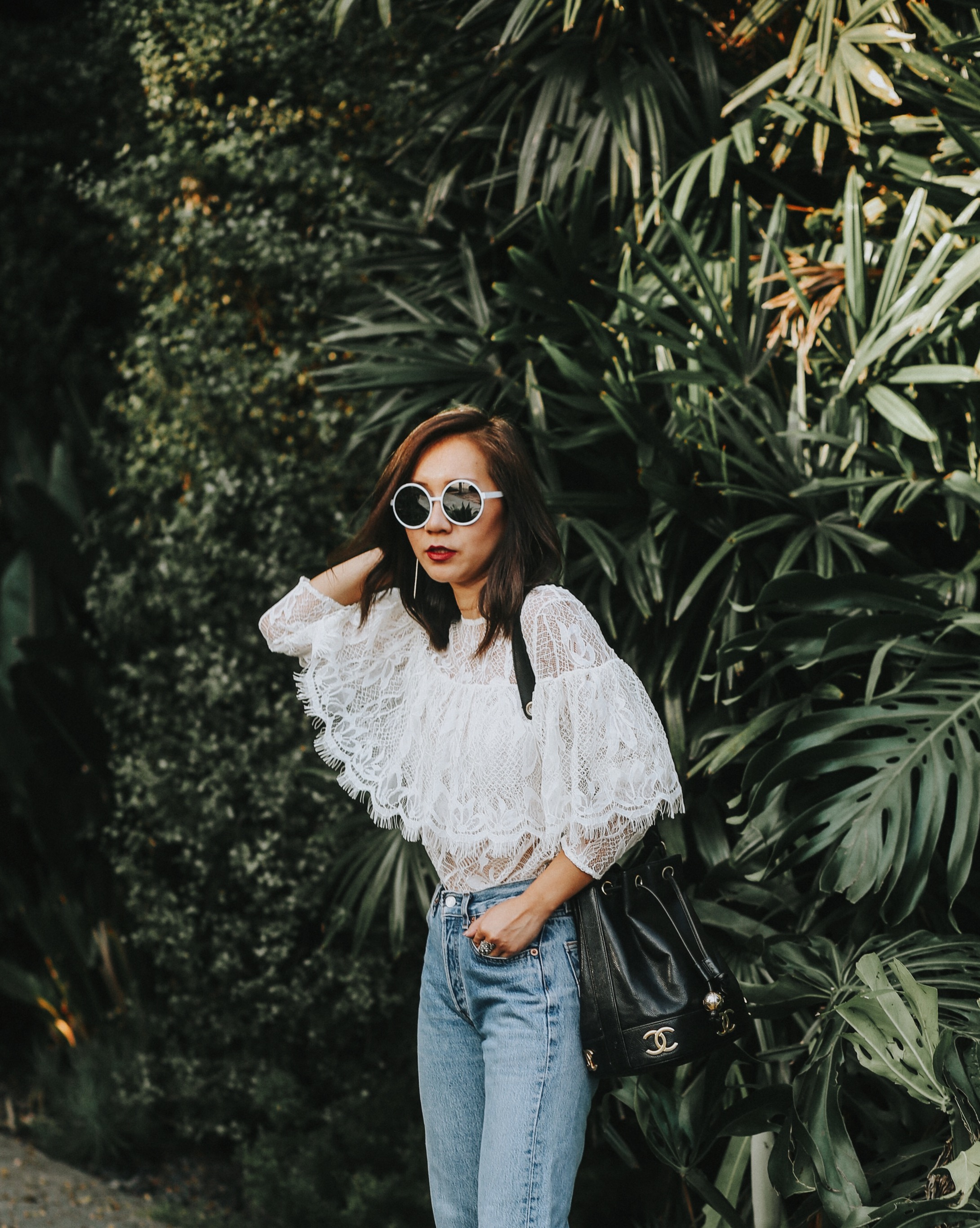 I'm obsessed with oversize shades.  They have the perfect retro vibe and quickly elevates a look from meh to street chic.  I found several great, (and cheap), oversize sunnies on zeroUV.  Most styles are under $10!  You're welcome.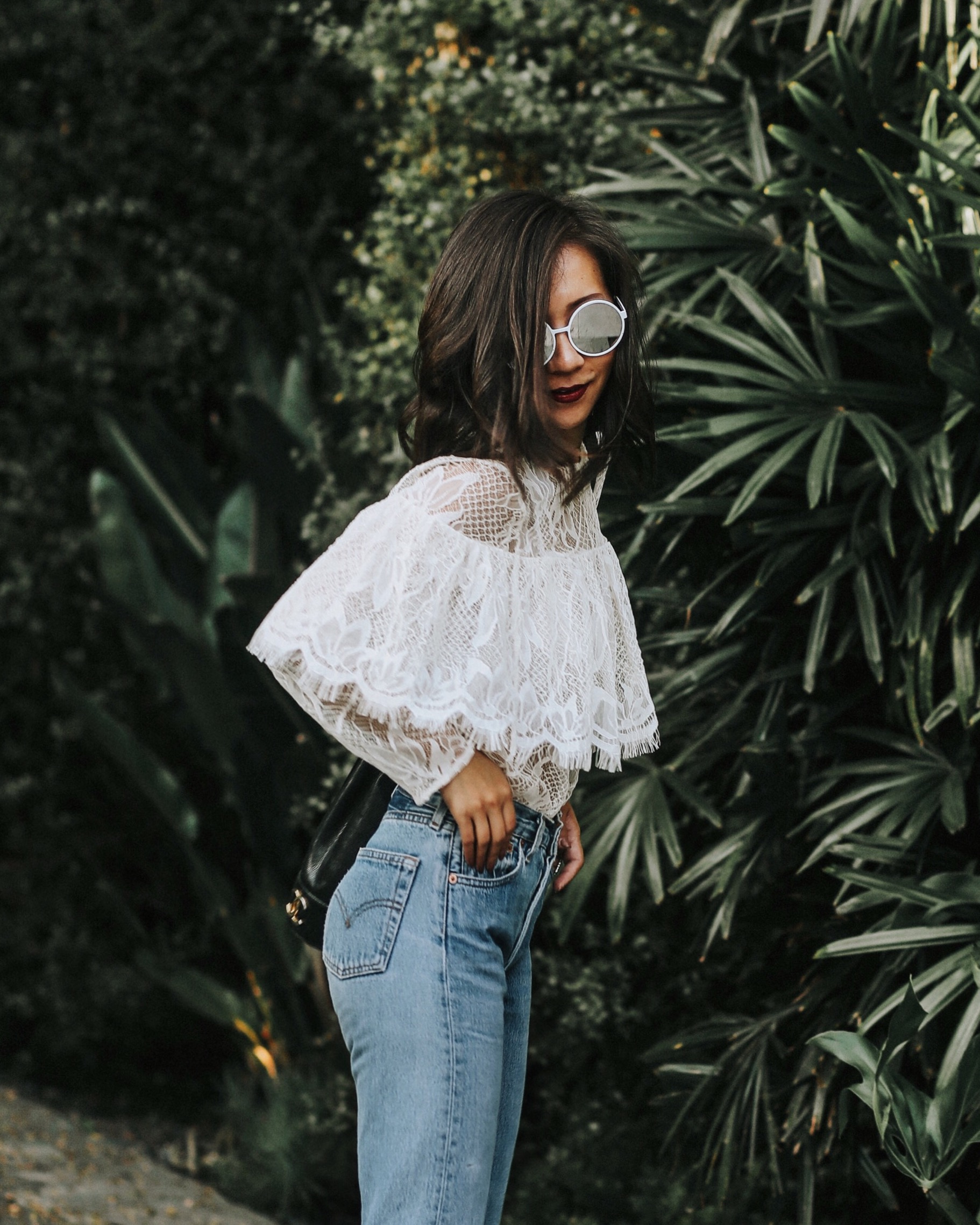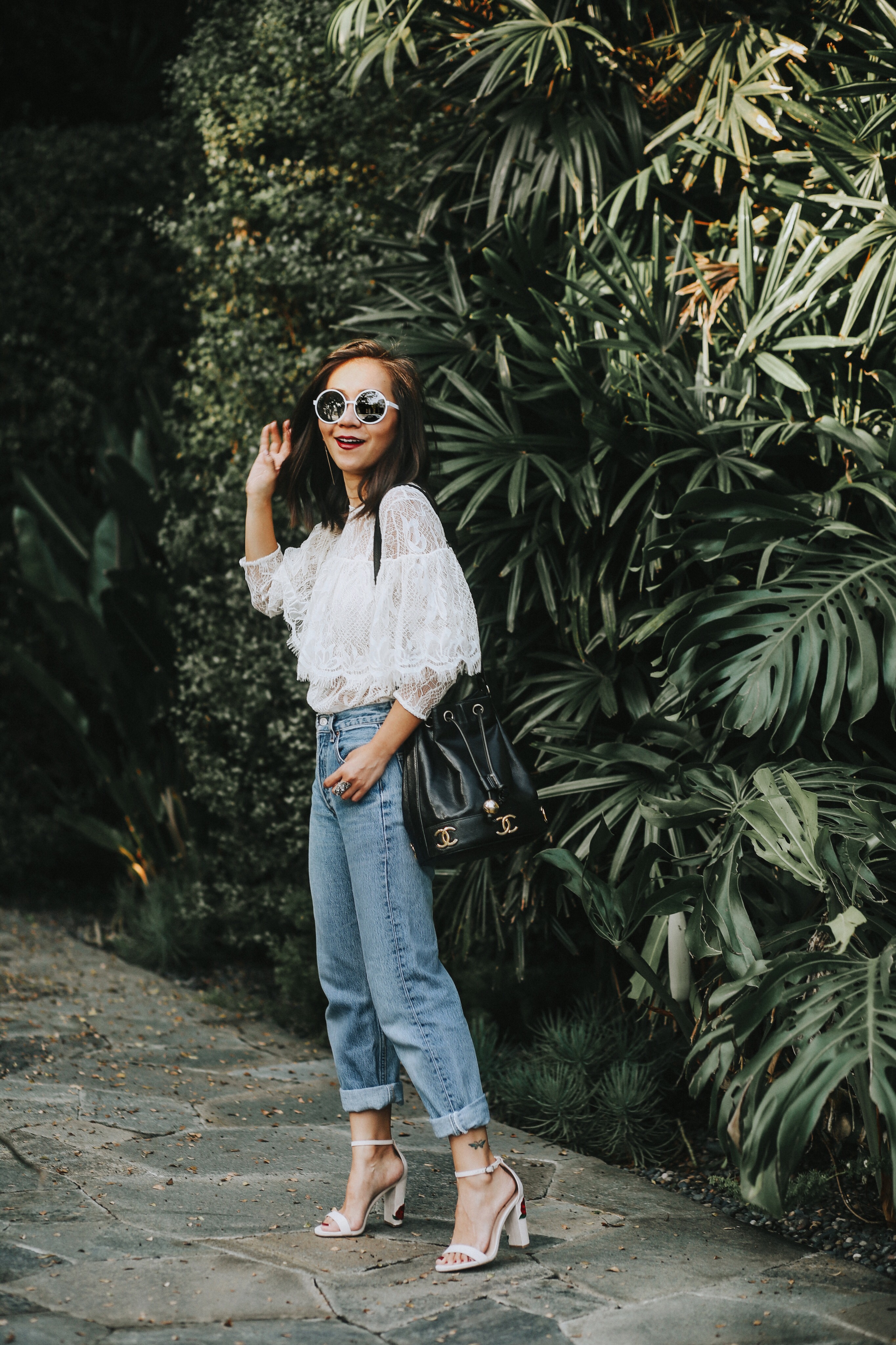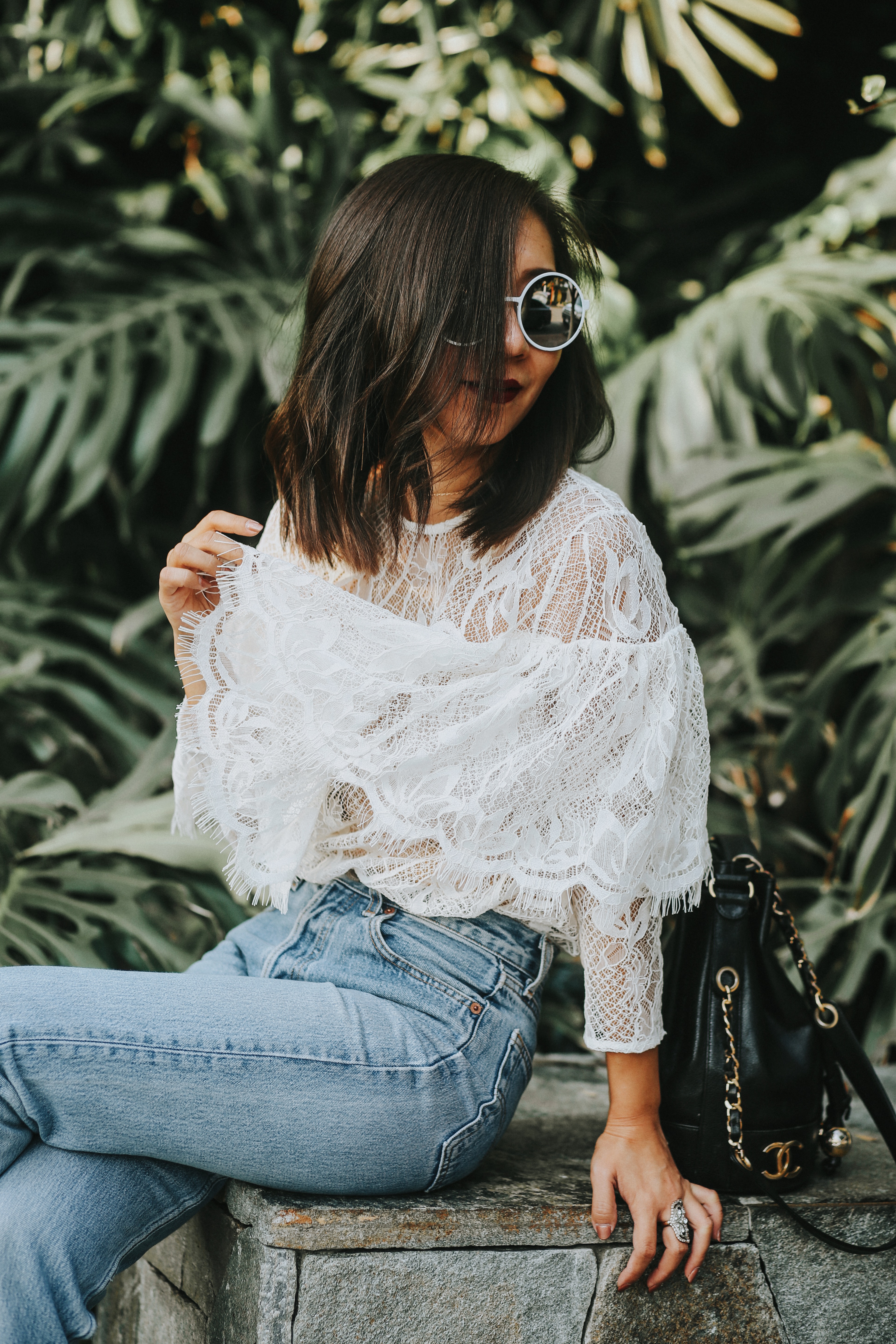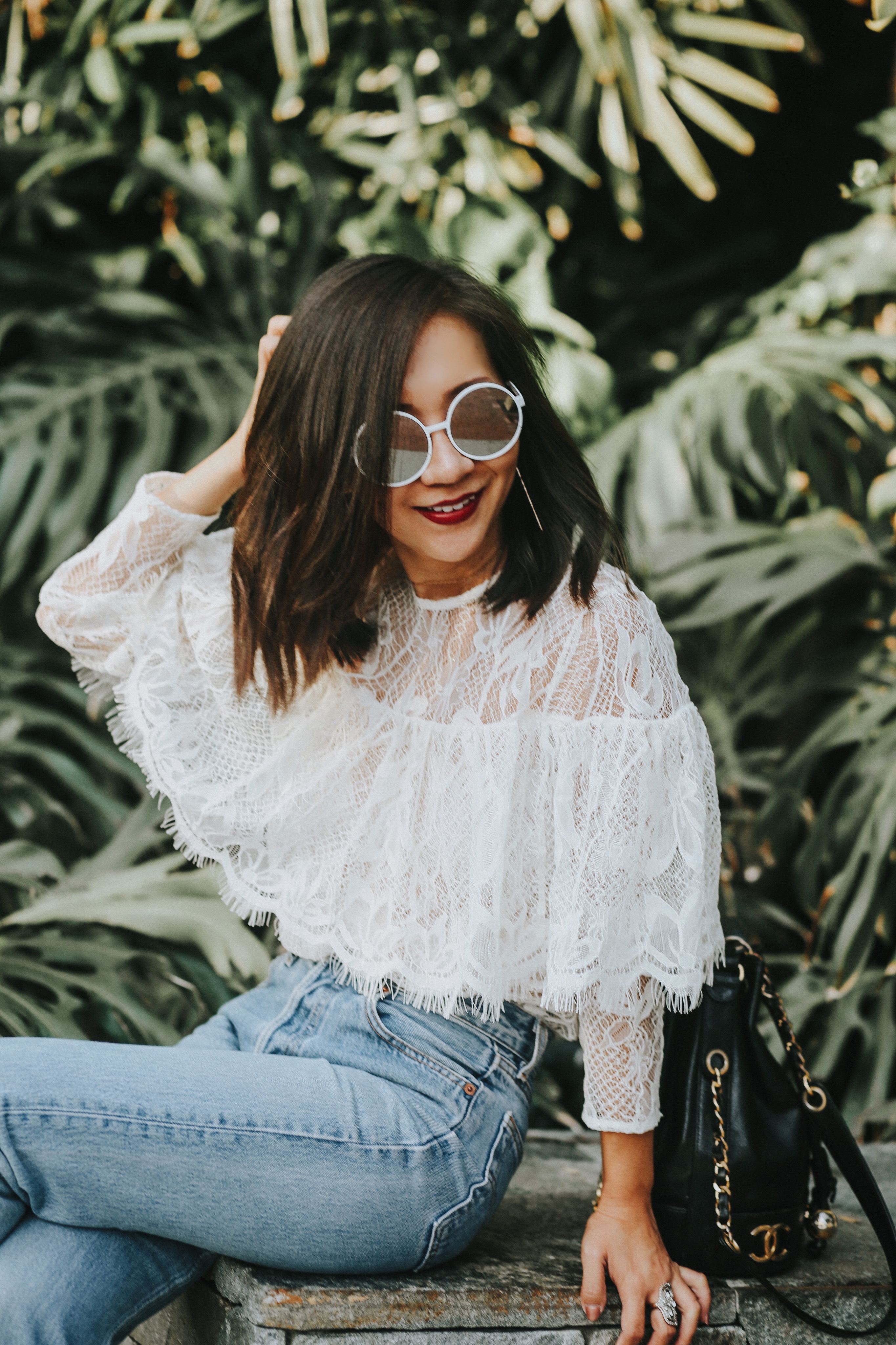 Top: Who What Wear / Denim: Reformation (vintage | similar look) / Sunnies: zeroUV / Shoes: LuLu's / Bag: Vintage Chanel (my own) / Earrings: Charming Charlie
Photographed by Stefanie Meier