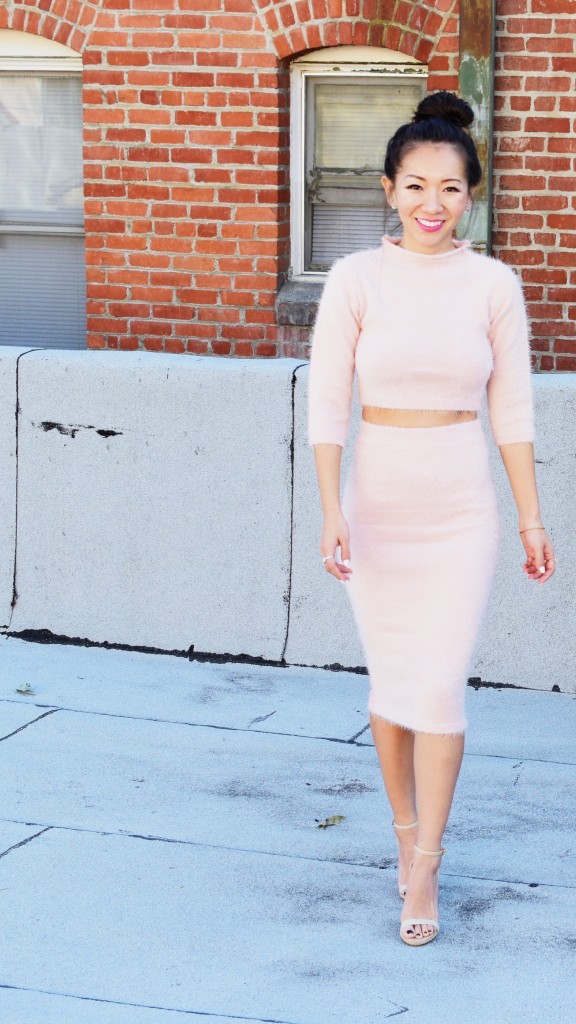 It's funny how I just blogged about how warm it is in Los Angeles, and the next day it's windy, rainy and freezing.  I guess I jinxed it.  However, I still had a fabulous holiday dinner to attend this past Friday at Toca Madera in WeHo, and what would be more appropriate to wear to this dinner than something warm and fuzzy…and sexy.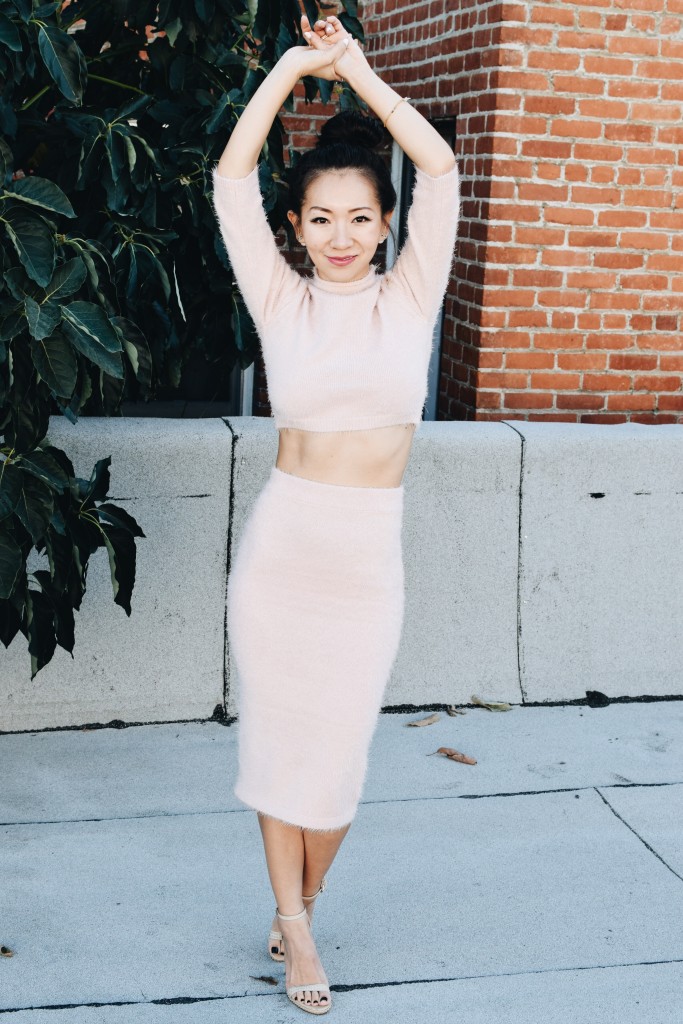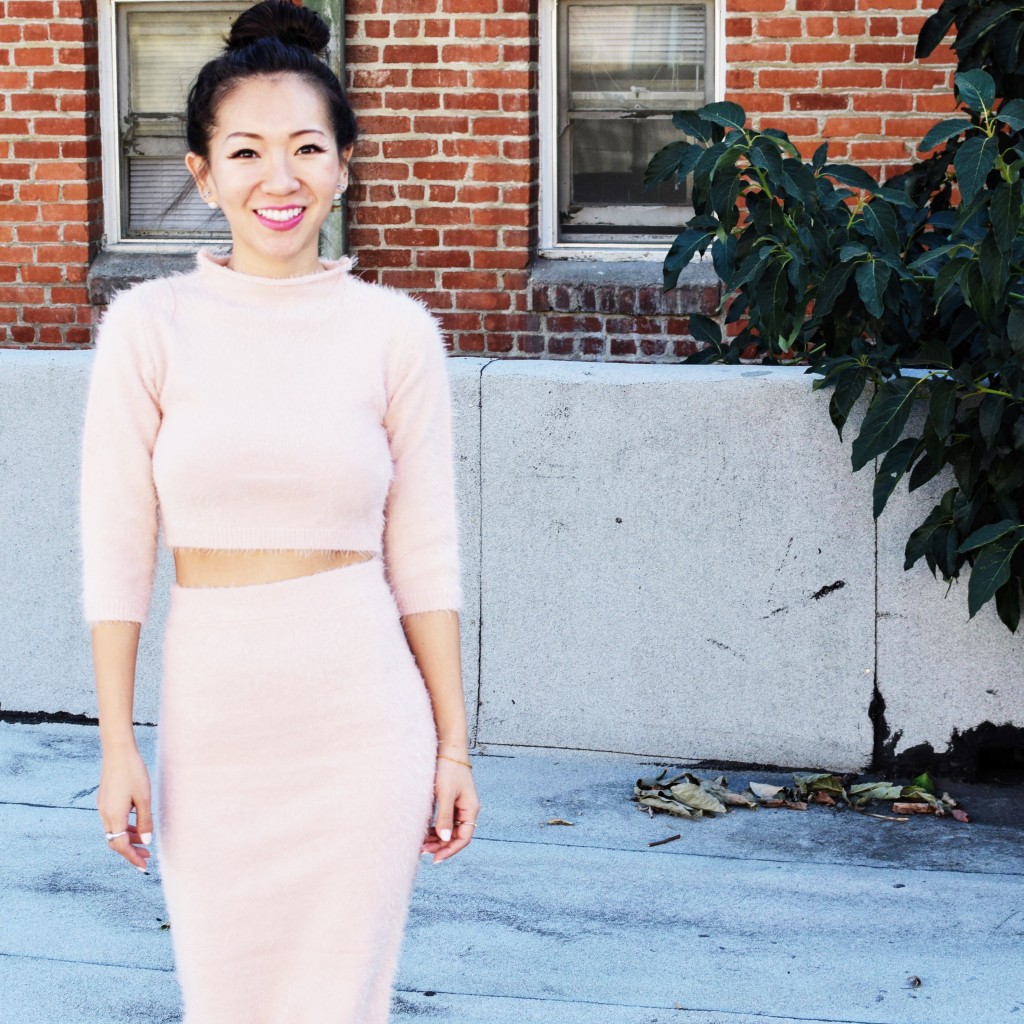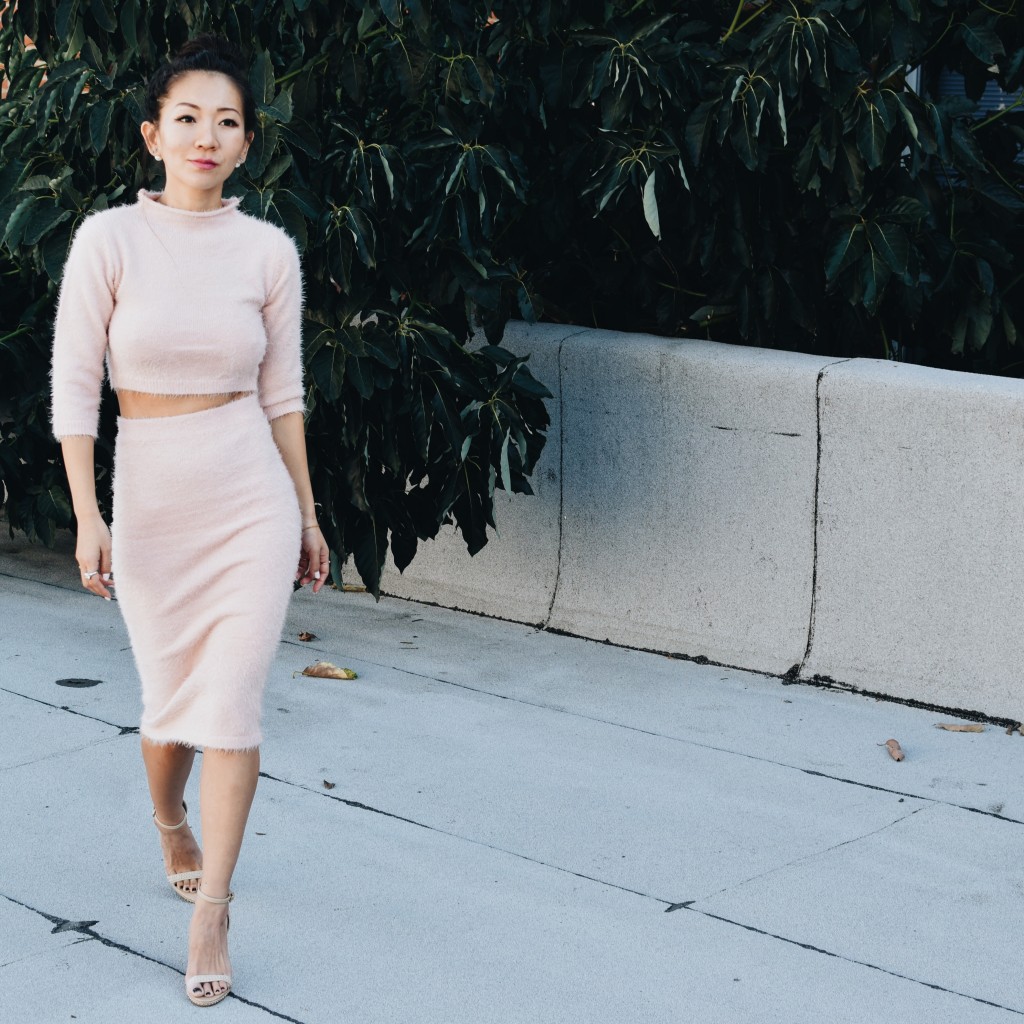 This is another of my #BlackFriday purchases from LuLu's.  This is the Software Update Fuzzy Blush Pink Two-Piece Sweater Dress that I got on sale for $47.  It's currently sold out, but there is a waitlist that you can get on when the item is restocked.
I purchased an XS and it fits my 5'4″ petite frame well.  I think it's a bit snug on the top, but as long as I don't wear a padded bra it fits just fine.  I specifically made sure to take a picture with my arms raised to show the length of this cropped top.  If you're busty, I think your boobs may pop out underneath, so be careful curvy girls.
Here are similar looks:
LuLu's Good and Plenty Blush Pink Sweater Dress
MissGuided Fluffy Mini Skirt Pink (on sale)
MissGuided Fluffy Short Sleeve Crop Jumper Pink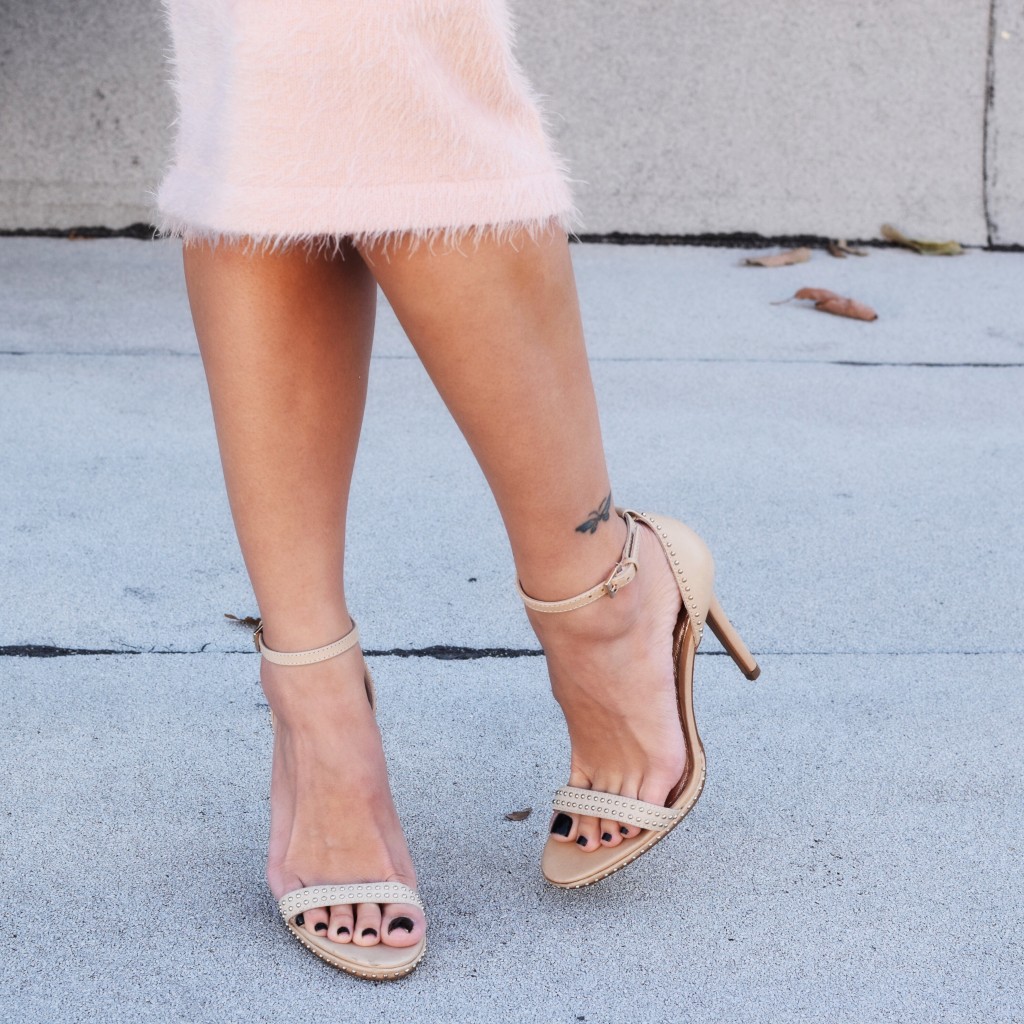 This is a pair of Steven by Steve Madden Rogger Sandals in Blush.  Blush is no longer available but you can still purchase them in Cobalt, Coral or Black.  They're super easy to walk in can dress up anything you wear.  Here's a similar look.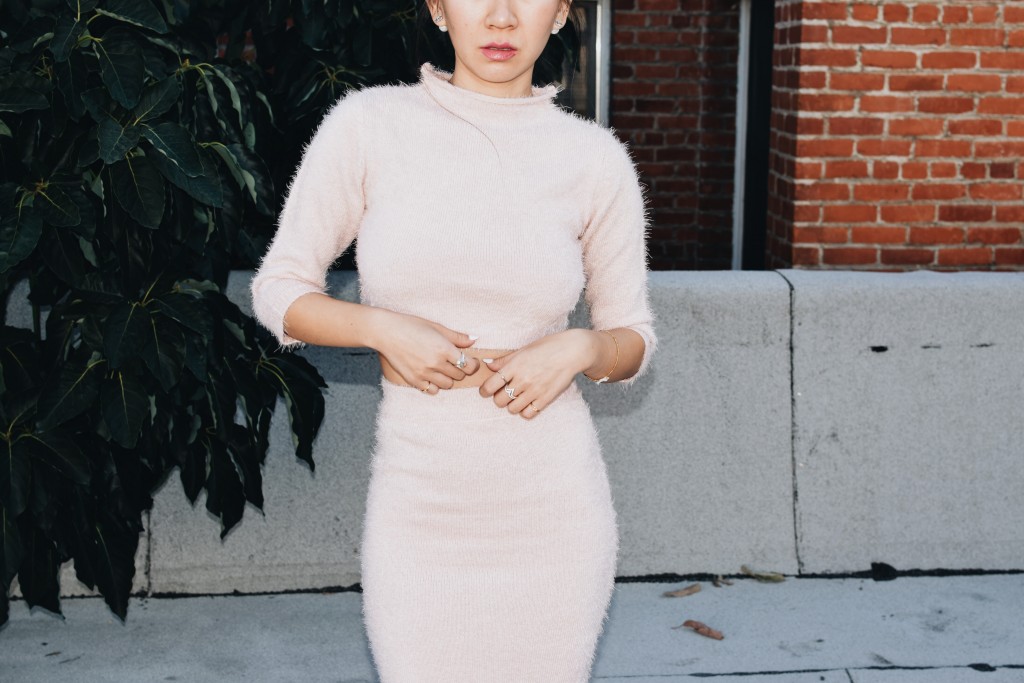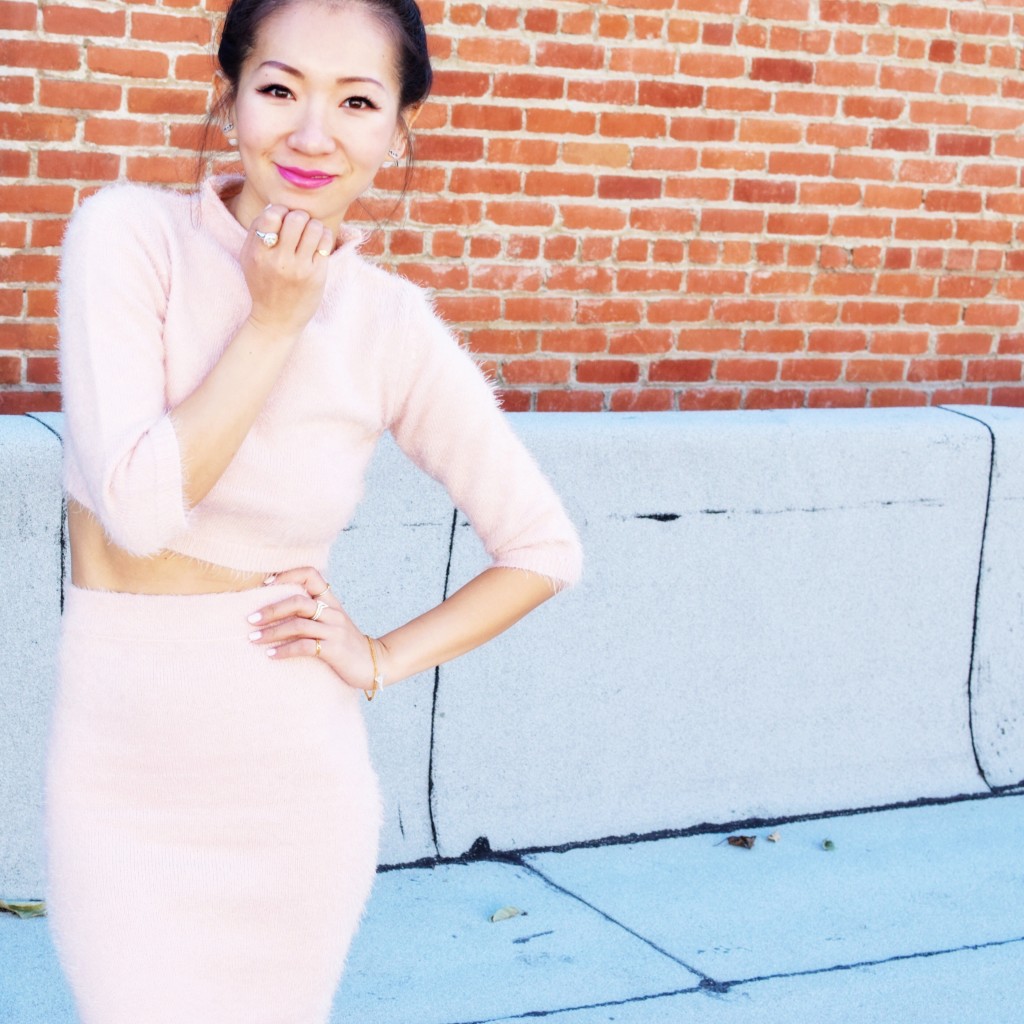 Other than fashion, cocktails can also make you feel warm and fuzzy.  What's your favorite holiday cocktail?
Rings (my own) / Large Pearl Earrings (custom made)
Photographed by Laurie Douglas