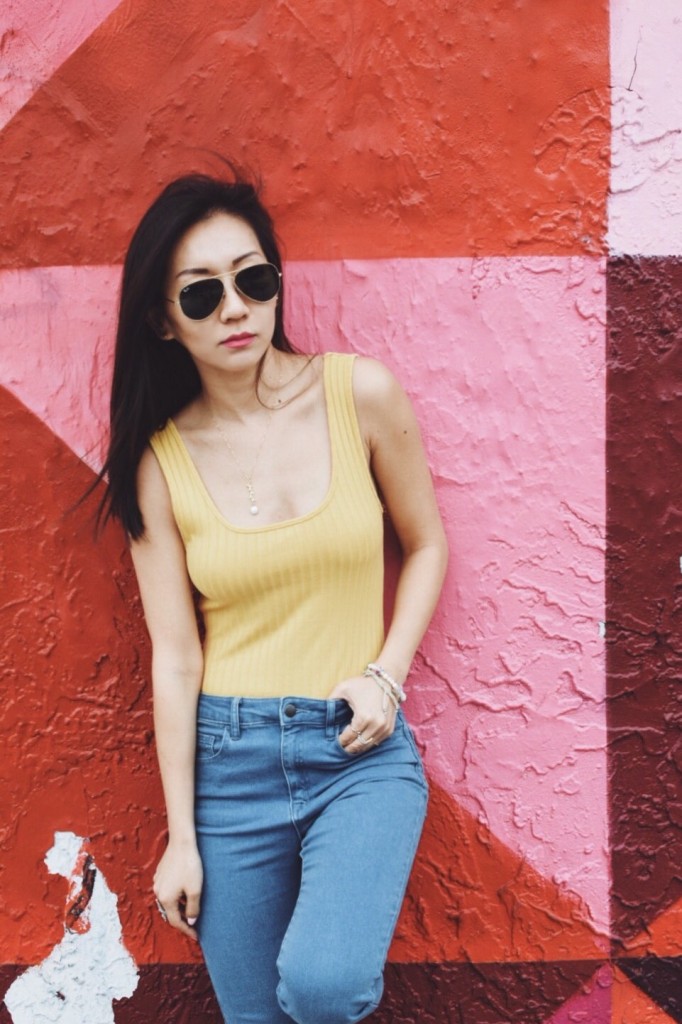 [WARNING: A particular wall contains graffiti images of topless female creatures, and I did take photos and pose in front of this wall.  If you have young children around, please be advised.]
I was recently in Miami for work and lucked out on a free day to wander and explore the city.  Everyone said, "Go to Wynwood Arts District!", so I hopped in a Lyft and got dropped off right at the entrance of Wynwood Walls.  This place was magnificent!  The graffiti, the food, the boutiques are all worth seeing, eating and buying.  It was a cloudy day and I went late in the afternoon.  Shortly after a quick happy hour/supper I found out that most shops close around 7-8pm, which sucked, but it was dark by 7pm so I couldn't view the graffitied walls anymore.
When playing tourist in a new city, you want to make sure you're in comfy clothes and shoes.  I stopped by Forever 21 the weekend before to pick up some new clothes thinking it was going to hot and humid in Miami.  Turns out, I came at the one week where it wasn't swampy or burning hot.  Glad that worked out because I didn't want to sweat through my super cute clothes!  Thanks Miami!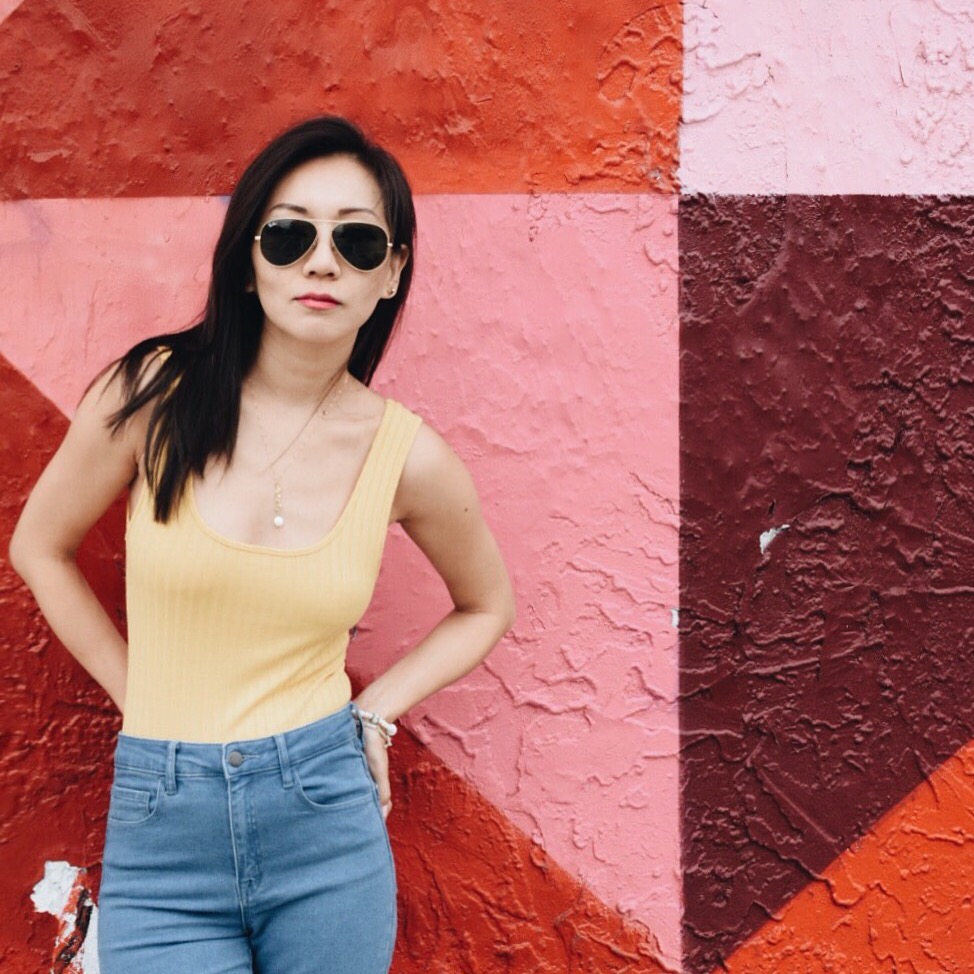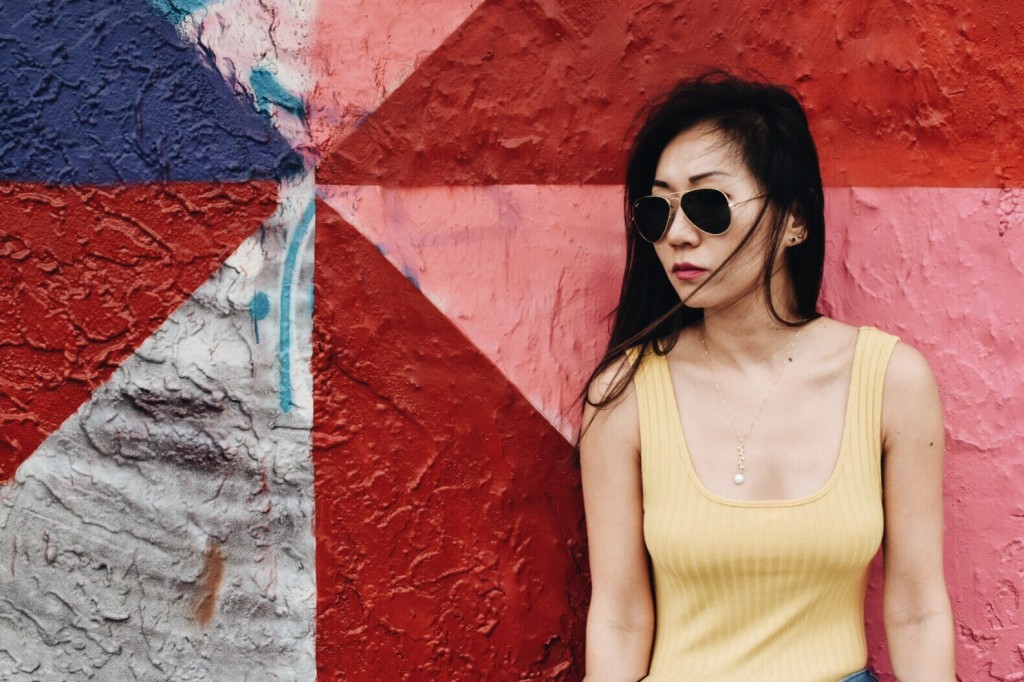 I have been eyeing this Forever 21 Ribbed Knit Bodysuit (in Mustard) ever since I saw it two months ago, but in the color White.  This little number is less than $11!  It's so comfy and has such a great stretch and feel.  I want this in every color!  Bodysuits are perfect for that fitted look tucked in denim.  I would wear this with denim shorts or a pair of mom jeans!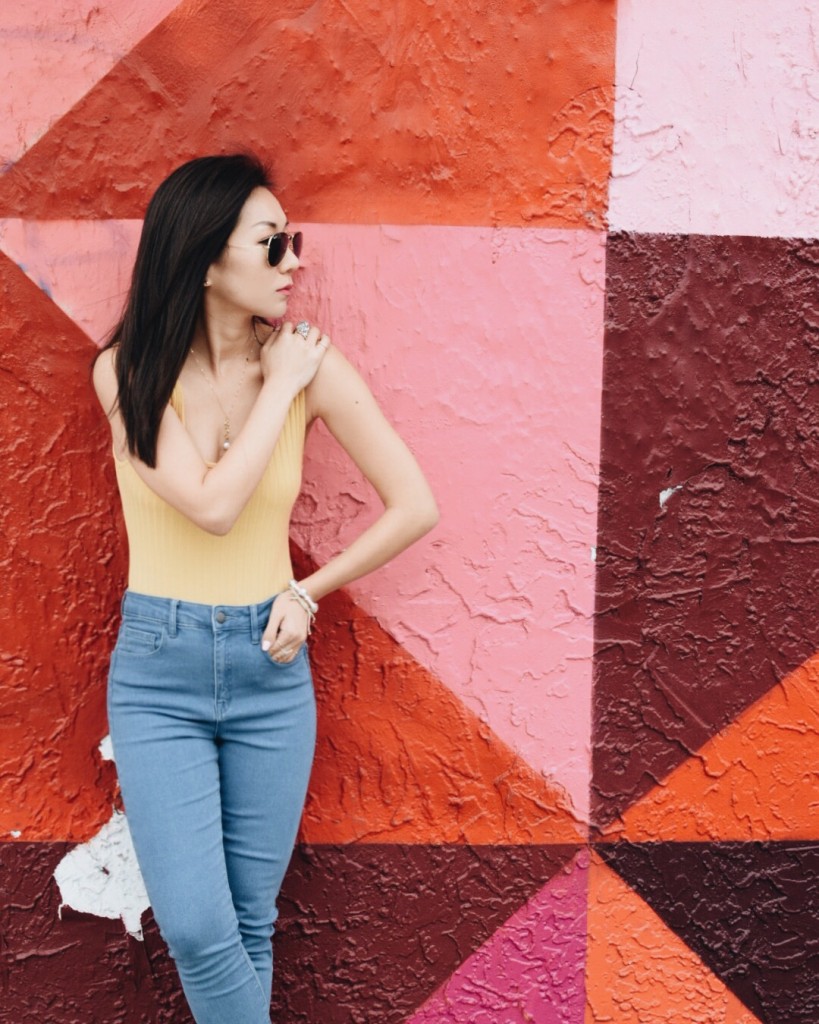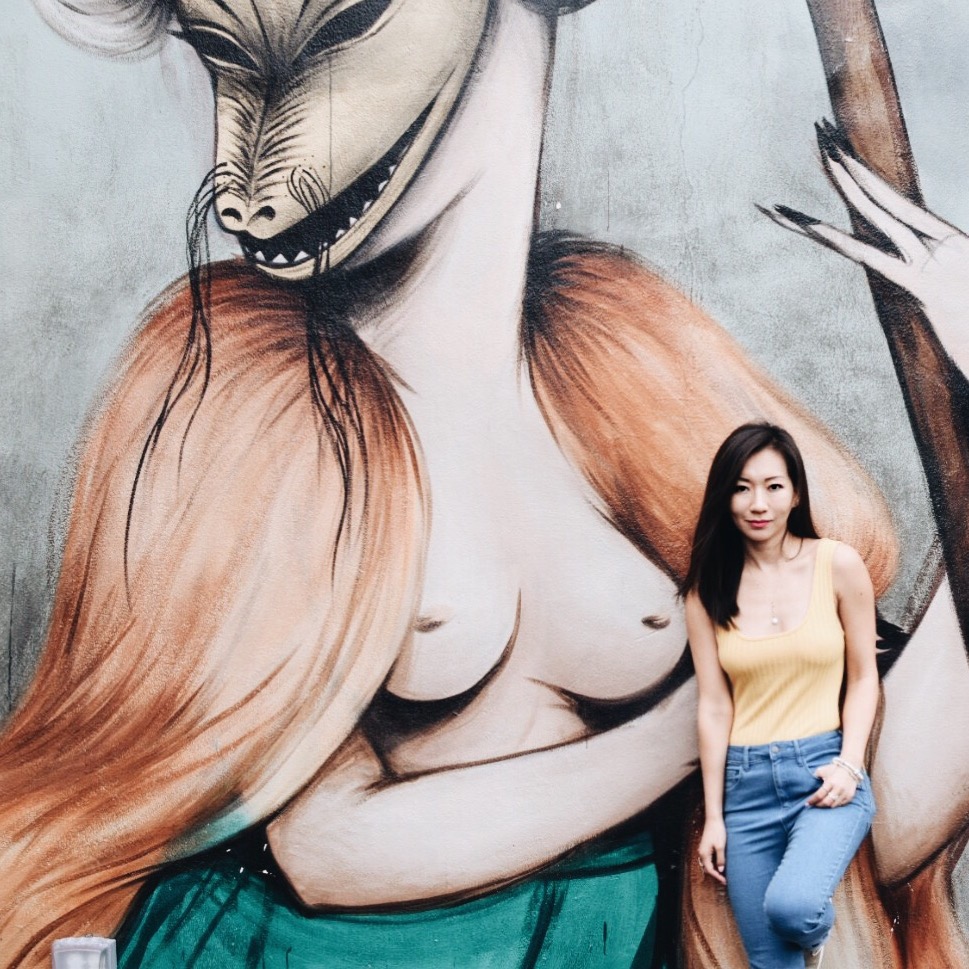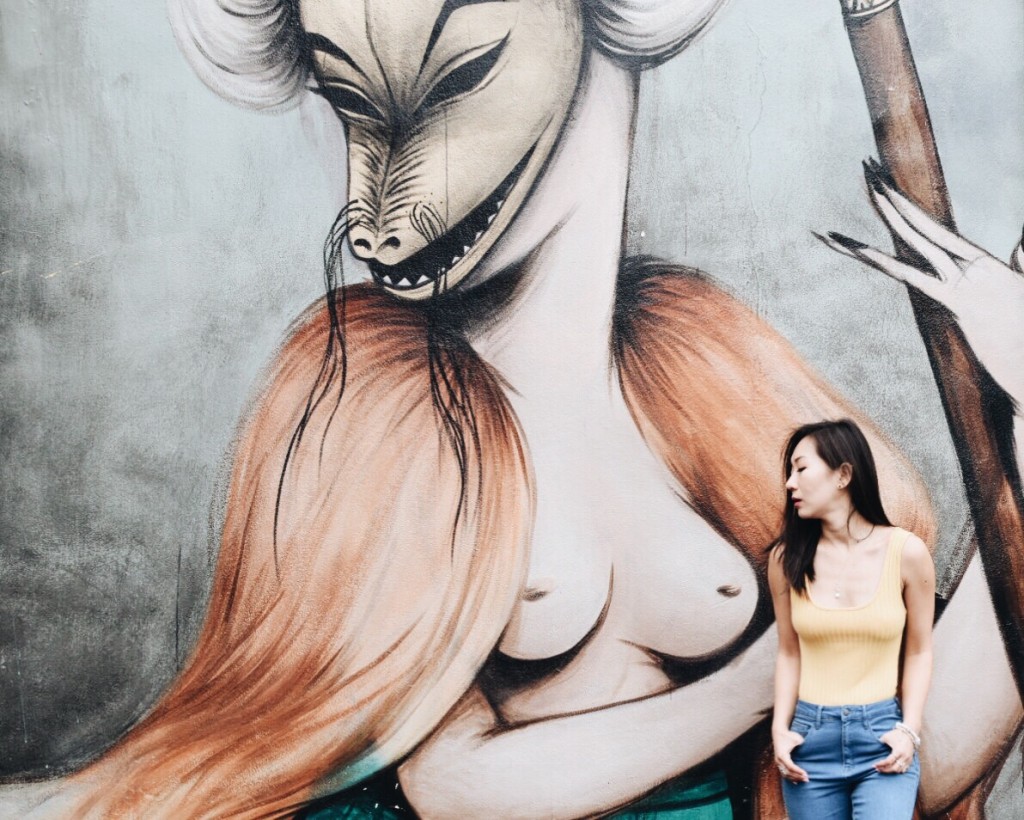 I am wearing a pair of Forever 21 Fairfax High Rise Jean in Light Blue.  I ended up purchasing a size bigger than I normally wear because I didn't want the denim to look too stretched out at the waist.  It's a super stretchy material, and for less than $18 it's a great pair of Spring denim.  I like wearing this pair with the legs rolled up at the bottom.  I do recommend trying out this pair in-store if possible.  I tried on several pairs that said they were high-rise denim but it varied in fit even though they were all the same size.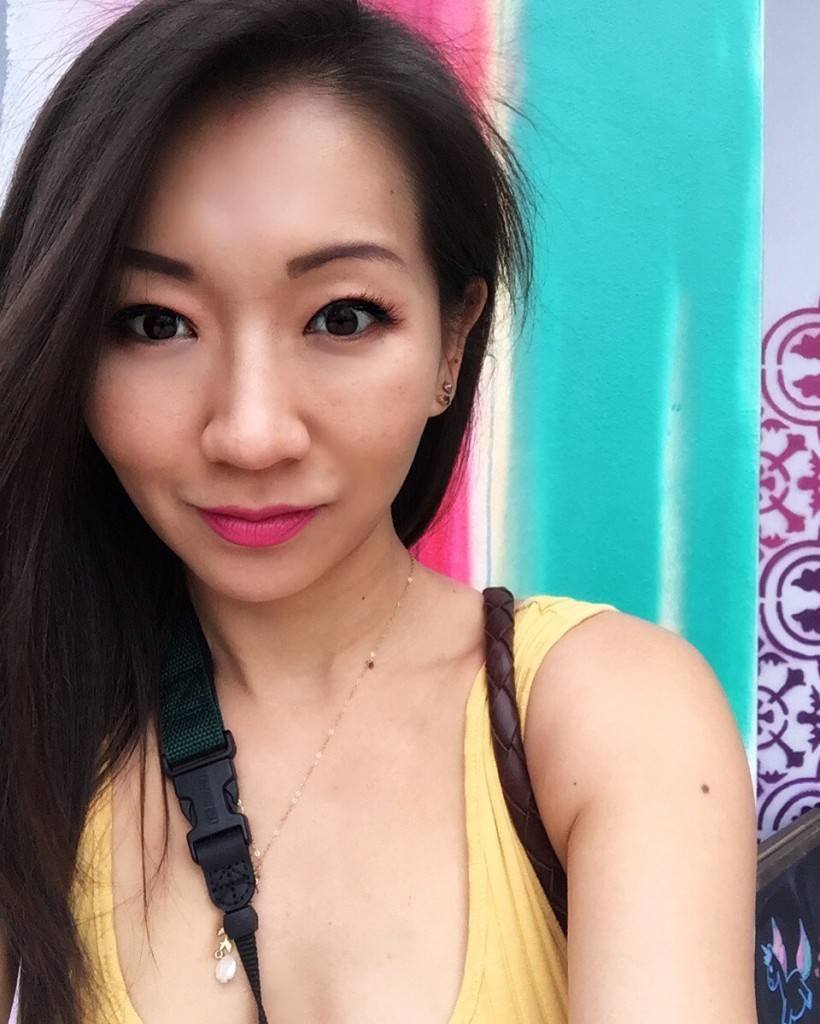 Ray-Ban Aviator Classic Sunglasses / Necklace (from a stand at Melrose Trading Post)
I am confident with my figure and do not shy away when I see other women topless or nude.  I guess it comes from being an actress and changing in front of other women during fittings.  I've also been to too many sample sales where there ARE no fitting rooms so you have to strip down in front of everyone if you want to try stuff on.  Do you have any funny or embarrassing fitting room stories?