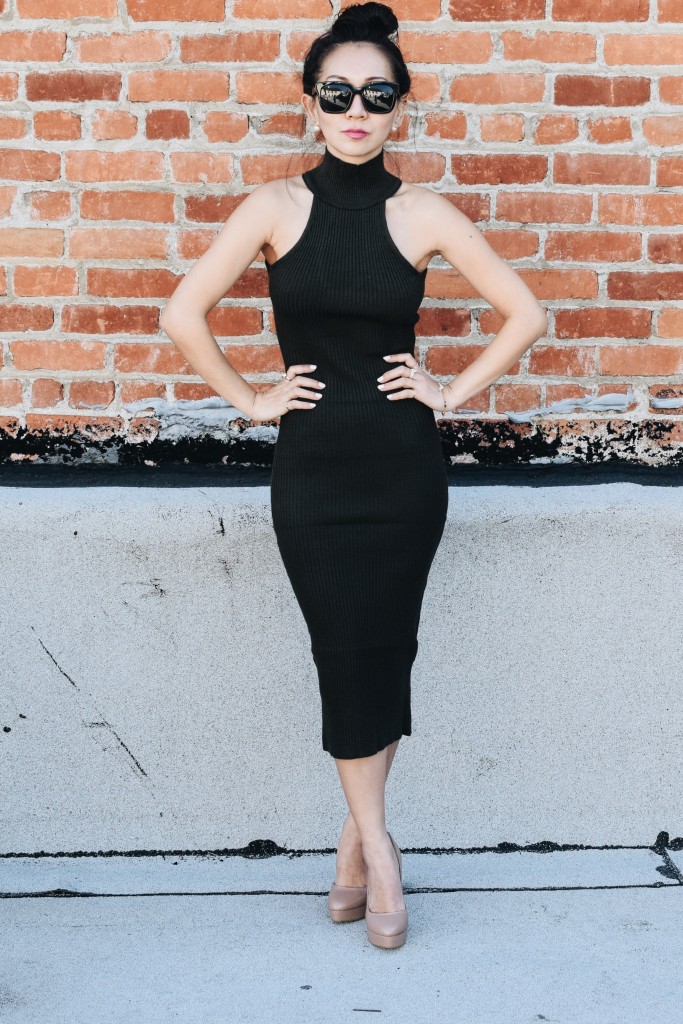 One of my favorite fashion icons of all time has got to be Audrey Hepburn, especially her in the classic movie, Breakfast At Tiffany's.  She is just so elegant and classy, and has such a great attitude and confidence about her fashion.  As an actress, I aspire to be a Hollywood starlet like her, and as a fashion blogger, I aspire to be as classy and fashionable as she was.  If you haven't seen this movie, go rent it now!  Trust me, it'll revolutionize your wardrobe.
This outfit is just an homage to Audrey and Breakfast At Tiffany's.  I guess you can call it my modern take on her classy, sexy cover look, (minus the cigarette and cigarette holder).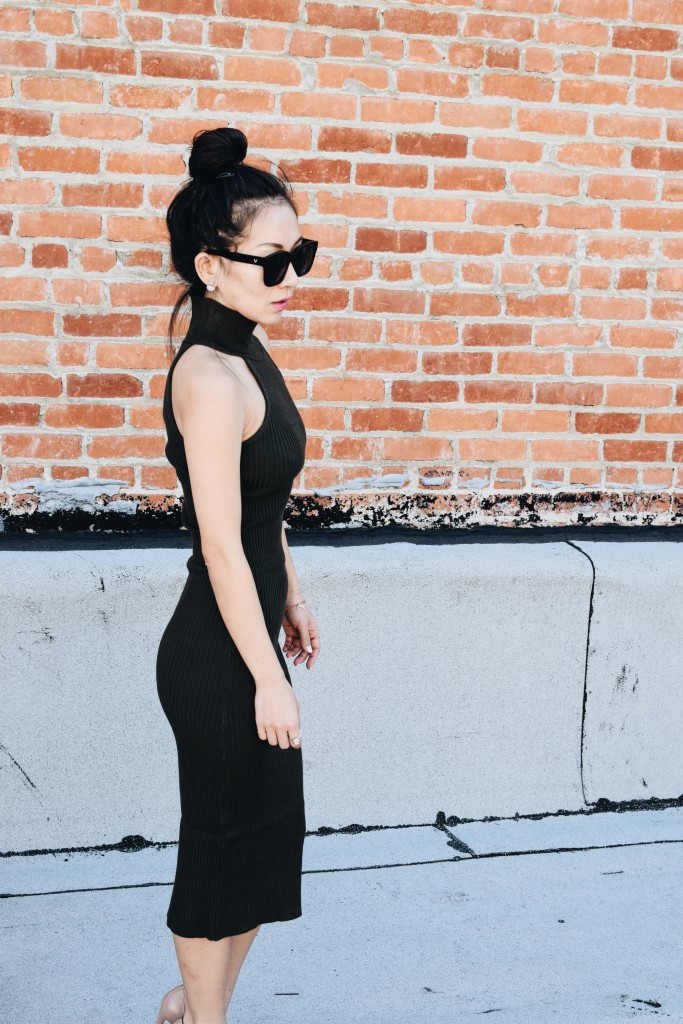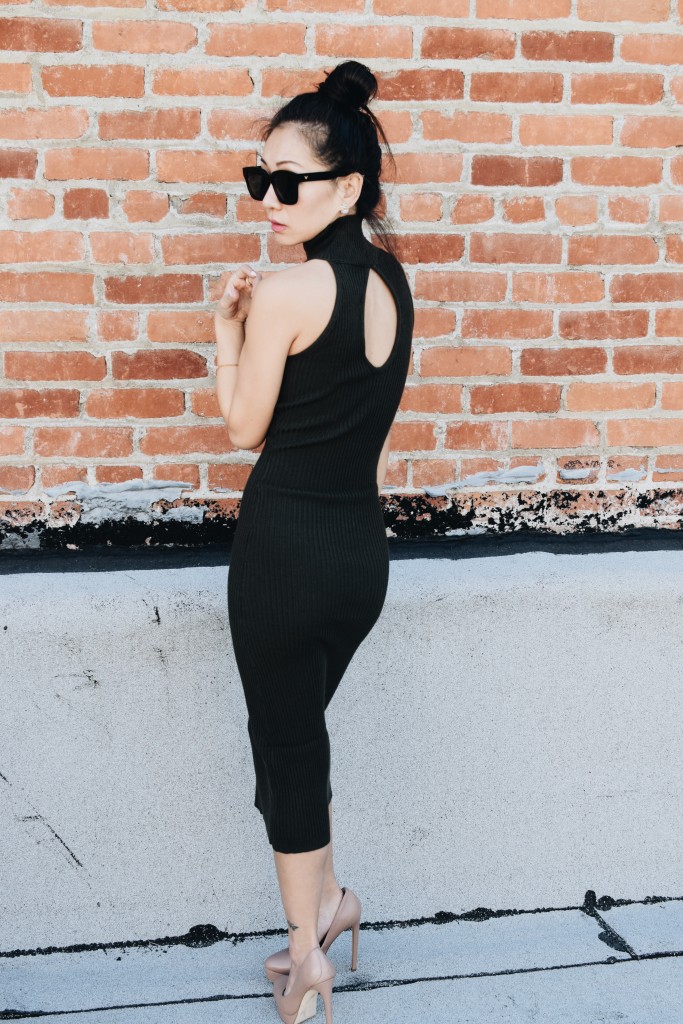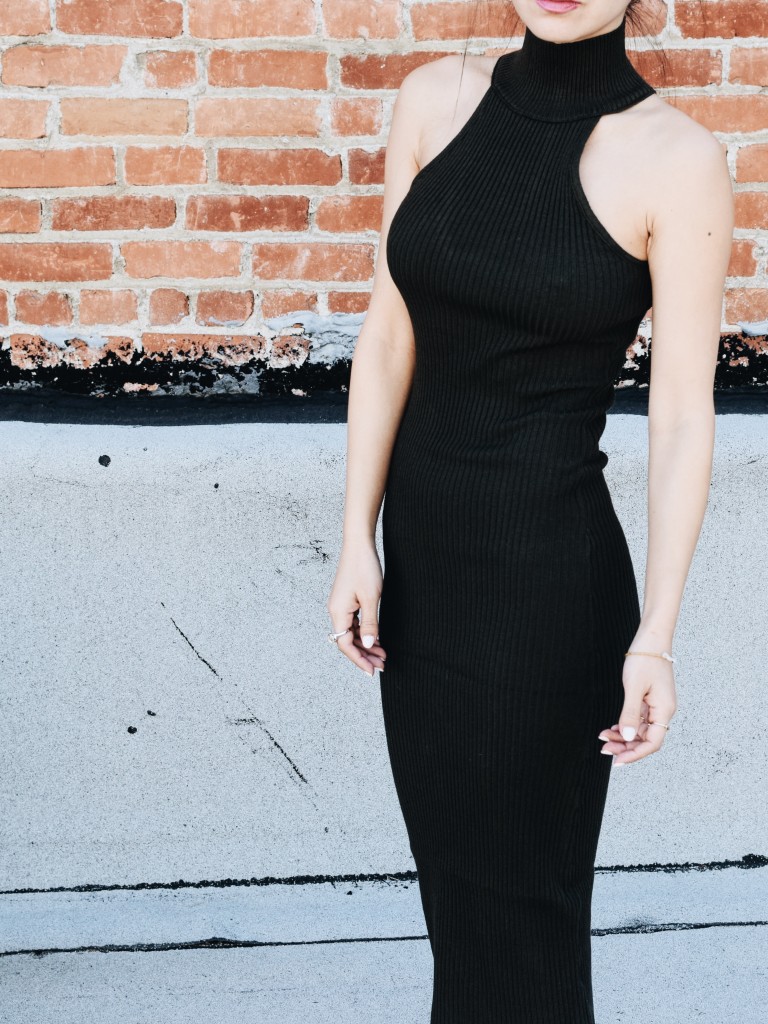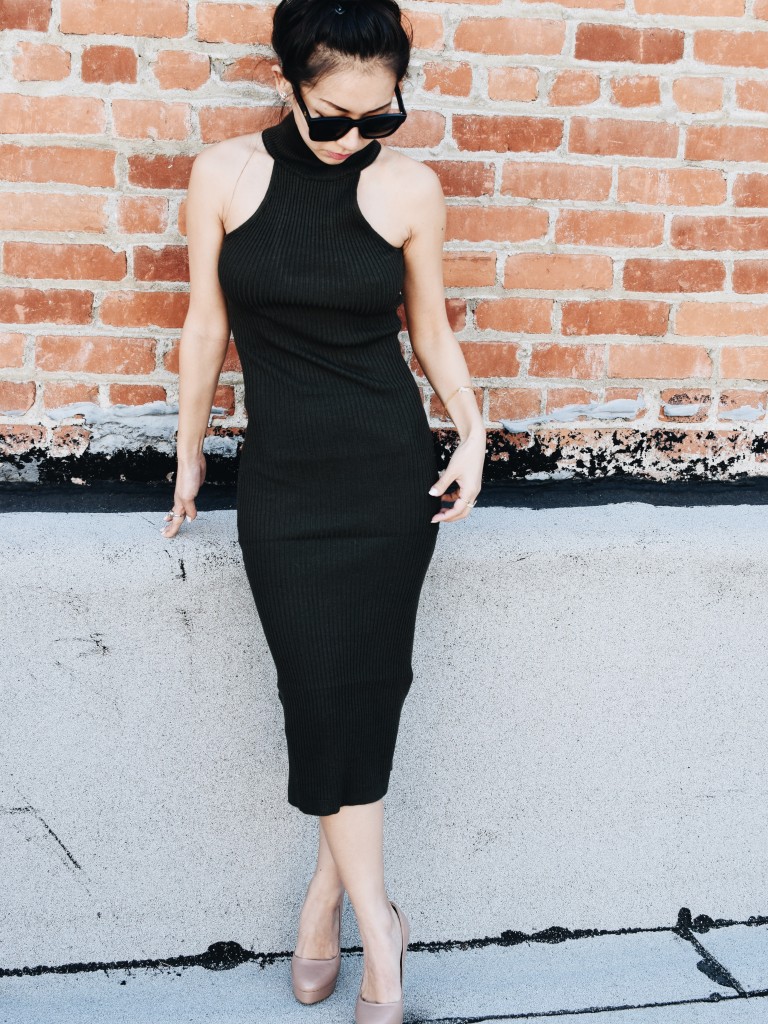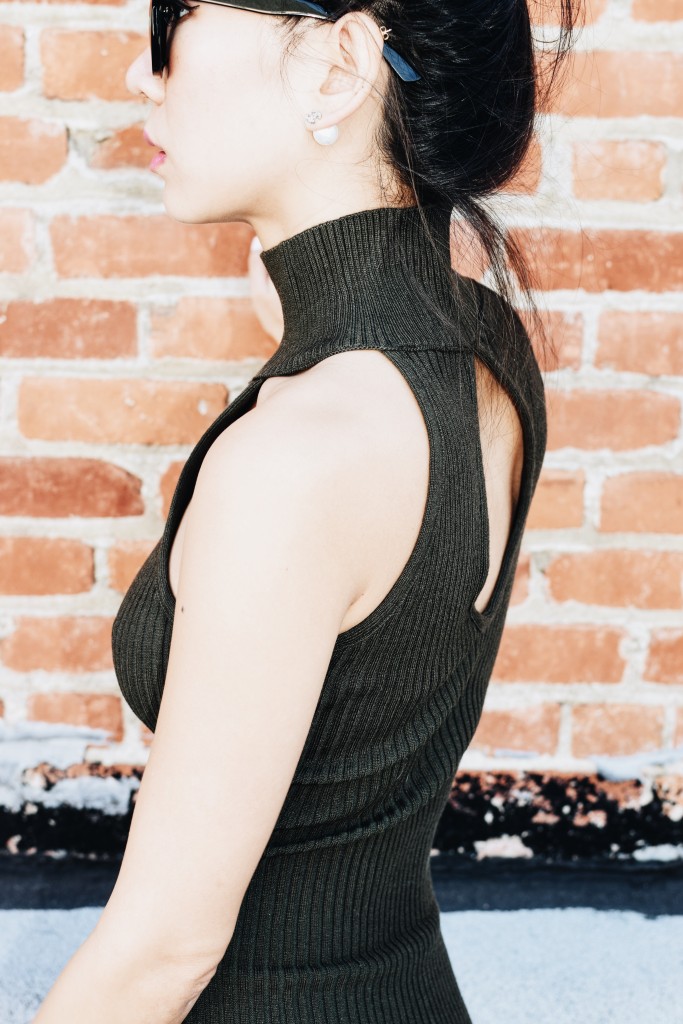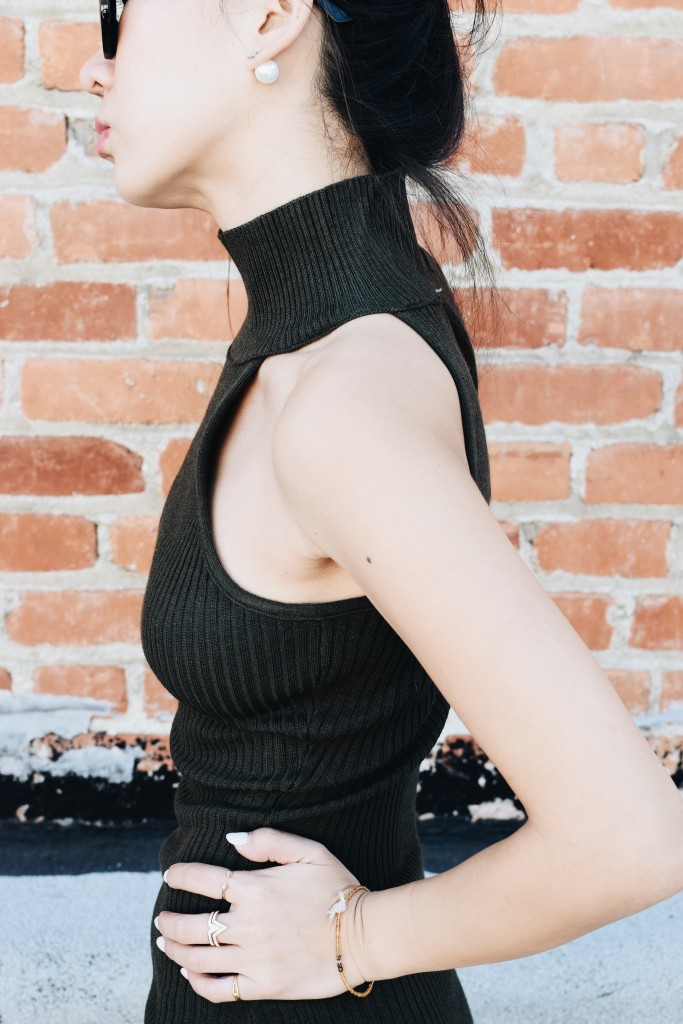 This dress needs very little introduction or explanation.  It is an absolutely sexy and comfy dress to wear.  I got this LuLu's Miles Per Hourglass Olive Green Bodycon Sweater Dress for $25 during their #BlackFriday sale.  It is now sold out, and I don't blame them because it's such a great purchase.  This is my first time purchasing from LuLu's and I will absolutely purchase from them again!  There is currently a waitlist for this item, but I promise you they will restock this bad boy so get on that list!  Here is a similar look.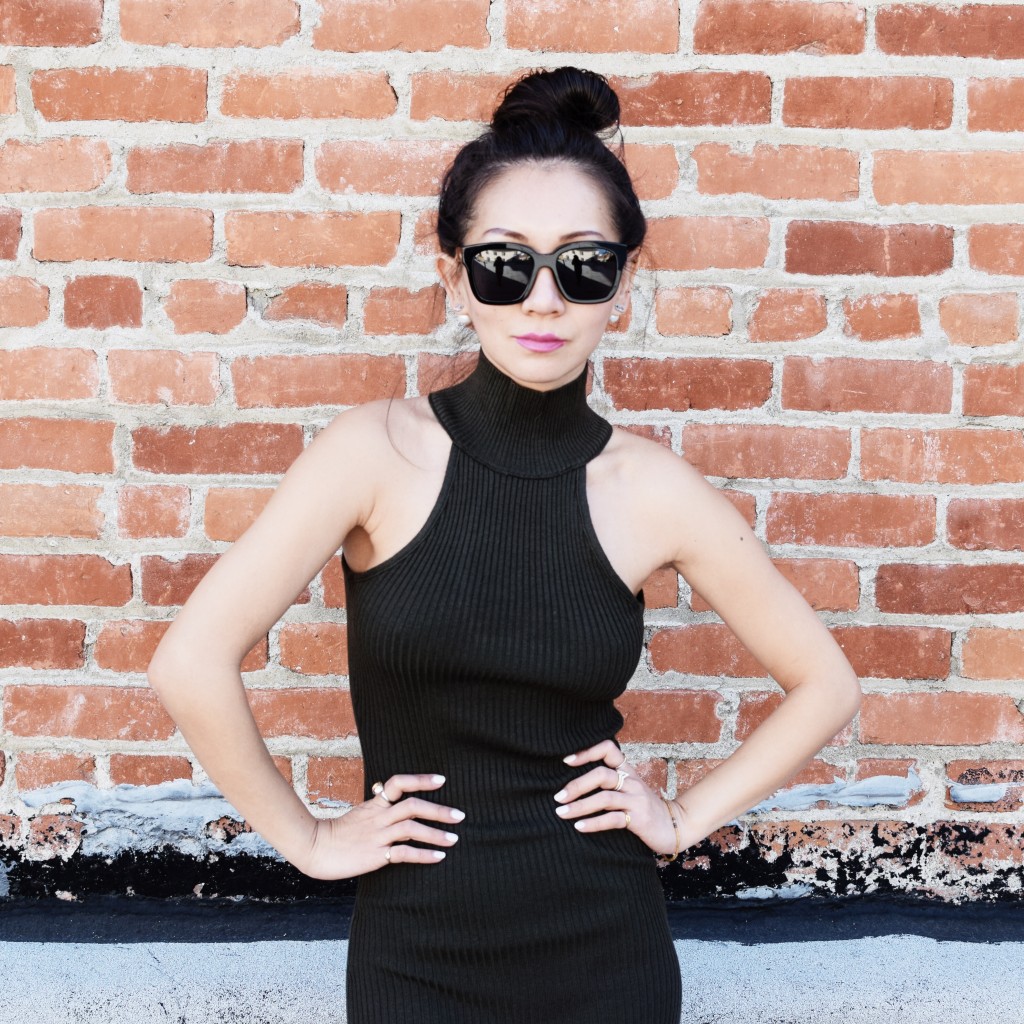 Do you have a favorite Audrey Hepburn movie?
 Gentle Monster Dreamer 01 Sunglasses /  Steve Madden Serrpant Platform Pumps in Blush Leather (sold out | similar look on sale) / American Eagle Outfitters Beaded Bracelet / Rings (my own) / Earrings (custom made)
Photographed by Laurie Douglas