Welcome to the second edition of Cyber Monday where I reveal my own personal online-store shopping carts.  I currently have imaginary carts at my top three favorite online stores.  I go to these three sites at least once a day to check out their new stuff and to see what has gone on sale.  So here goes…
CART ONE | SHOPBOP
What I love about SHOPBOP is that they always have the best final sale (70% off) selection.  I'm also an Amazon Prime member so I get Two-Day free shipping and returns on all my orders.  I always check SHOPBOP before purchasing anywhere else to make sure I have the best price.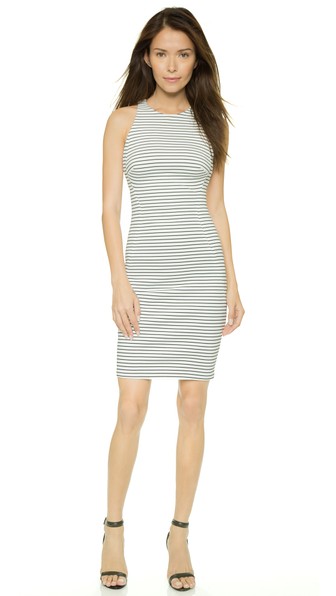 I don't think you can every have enough stripes, and I am in love with this findersKEEPERS Join Together Dress that's on FINAL SALE for less than $60.  Yes, this dress may not be suitable for winter, but you can always throw a big warm faux-fur coat over this and wear it on your next girls-night-out.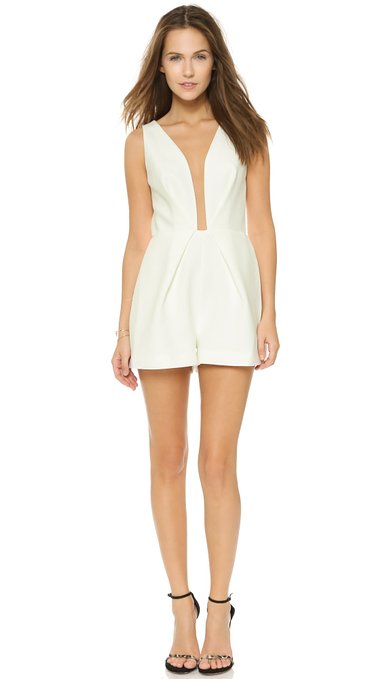 Need an outfit for your Winter Wonderland-themed Holiday party?  How about this findersKEEPERS The Creator Romper in White?  It's currently on FINAL SALE for $45, or you can opt for this version in black at 50%.  This is definitely one of those go-to outfits because you can wear it now and all the way into spring next year.  Don't worry, it's white and it shows skin.  You'll never run out of places to wear this romper.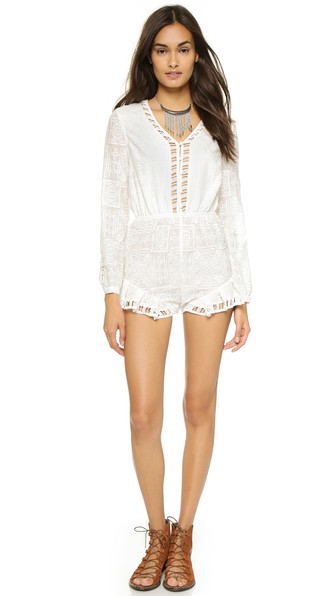 I've been dying to try out something from Jetset Diaries, and this Sundown Romper is on FINAL SALE for less than $80.  I've done my due diligence and SHOPBOP definitely has the lowest price on this romper amongst all the top online clothing stores.  This boho romper is a must-buy if you plan on traveling to someplace warm this holiday season.
CART TWO | ZARA
I'm a savvy shopper and I have the patience to wait for items to go on sale, but ZARA has to be one of the few stores that I never wait for items to go on sale and just buy at regular price.  First, their sizes run out quickly.  Second, they're so well priced that you don't feel like you're giving up your first born to wear their items.
Yellow is my favorite color so whenever I see anything yellow I feel like buying it.  This Knitted Sweater with Vents in Yellow is under $20.  I think this would be a great layering piece to wear with a chunky knit scarf.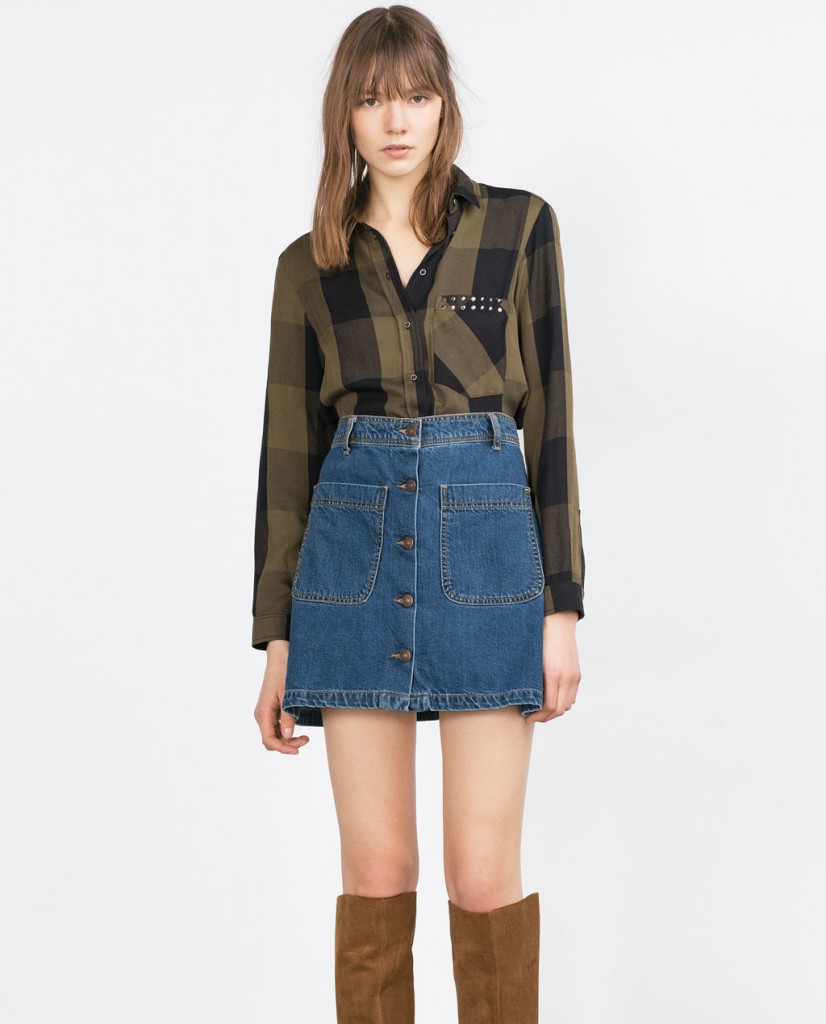 I want this Check Shirt in Dark Khaki like yesterday.  It's under $40 and the detailing on the studded pocket is just rock n' roll cool.  Pair this shirt with a pencil skirt or distressed skinny jeans and you've got casual chic stamped on your forehead.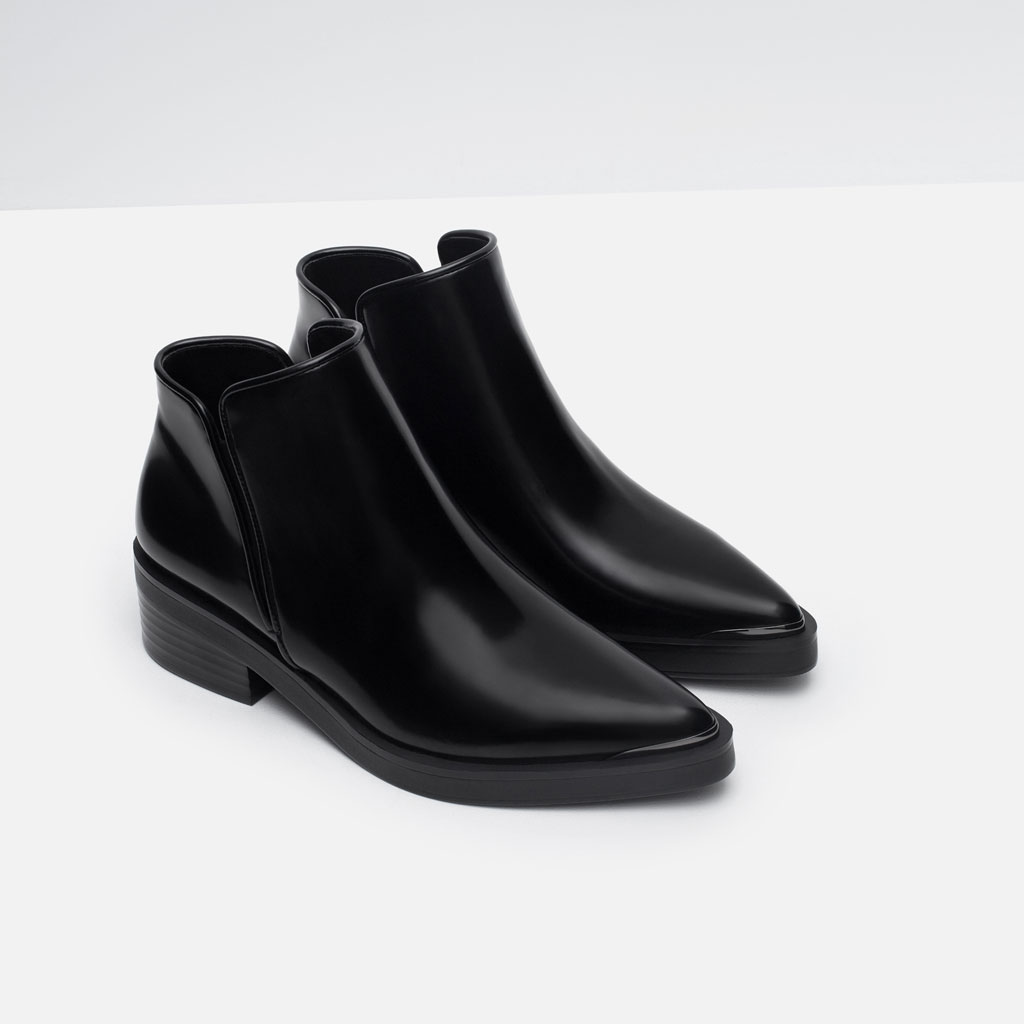 Need shoes to wear with your everything?  These Flat Pointed Ankle Boots will go with your everything.  They're less than $50!  How does ZARA do it?!  I would buy this now before they sell out because it will.
CART THREE | NASTY GAL
Nasty Gal is probably my most add-on imaginary shopping cart of the season.  There's always something new and super effin fabulous EVERYDAY, and I put it in my cart only to wait for it to finally sell out in my size.  It's a sad sad story, but this unrequited love is a blessing in disguise.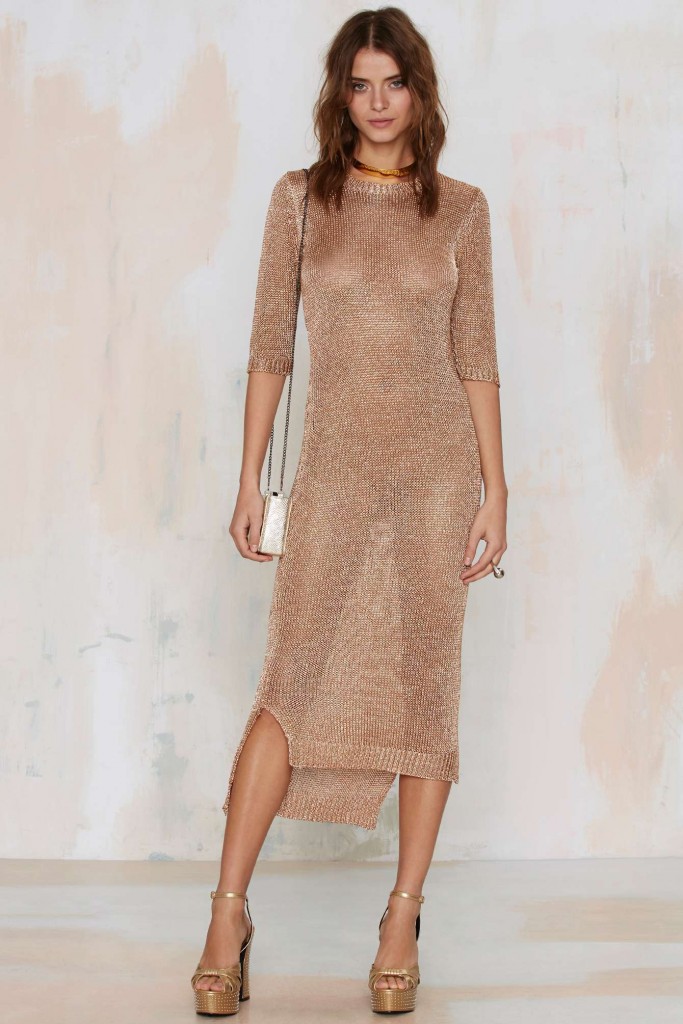 Do I really need to explain why I have this Everything Is Turning To Gold Knit Dress in my shopping cart?  I think this sexy-a$$ dress speaks for itself.  It's the holidays and you've got a gazillion parties to attend.  This is what you wear.  Period.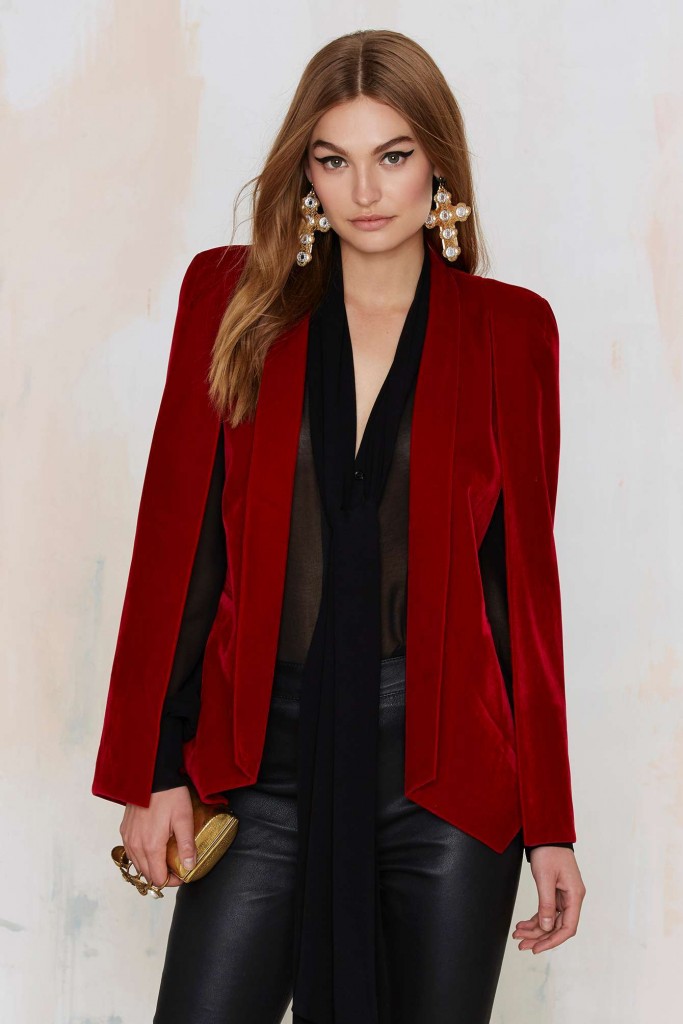 This Champagne Taste Cape Blazer in Red Velvet is THE outerwear of the season.  I am just DYING looking at this gorgeous coat and wondering why I don't already have it in my closet.  I would wear it to sleep and call it sleepwear if that would make me feel better about buying, yet, another coat.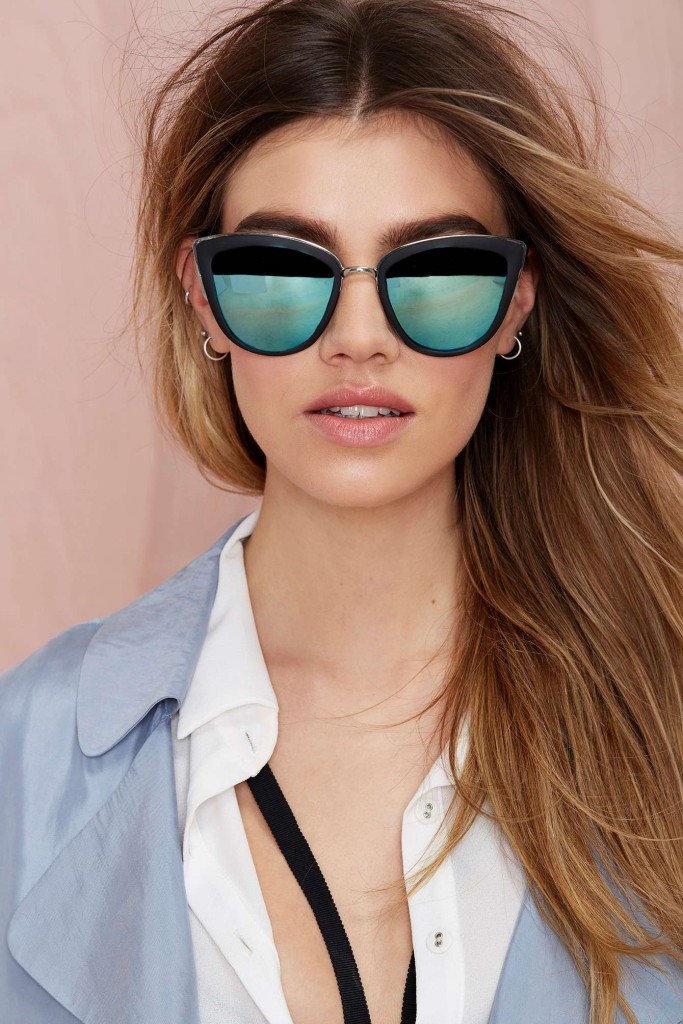 I've purchased two pairs of Quay Australia sunglasses from Nasty Gal in the past and I am now obsessed with this sunglass brand.  These Quay My Girl Cat-Eye Shades are now on my to-buy list. It's a trendy pair of sunglasses, but for under $50 it's something that you can wear for a couple of seasons and not cry if you lost them at Coachella next year.
That's it for this edition of Cyber Monday.  Tune in to the third installment next month.  Like I said, this will be an on-going bi-monthly post that I will continue to blog.  Do y'all have any favorite stores that you'd like me to shop at?  Please leave a comment below and let me know!  Thanks for reading and have a great Monday!