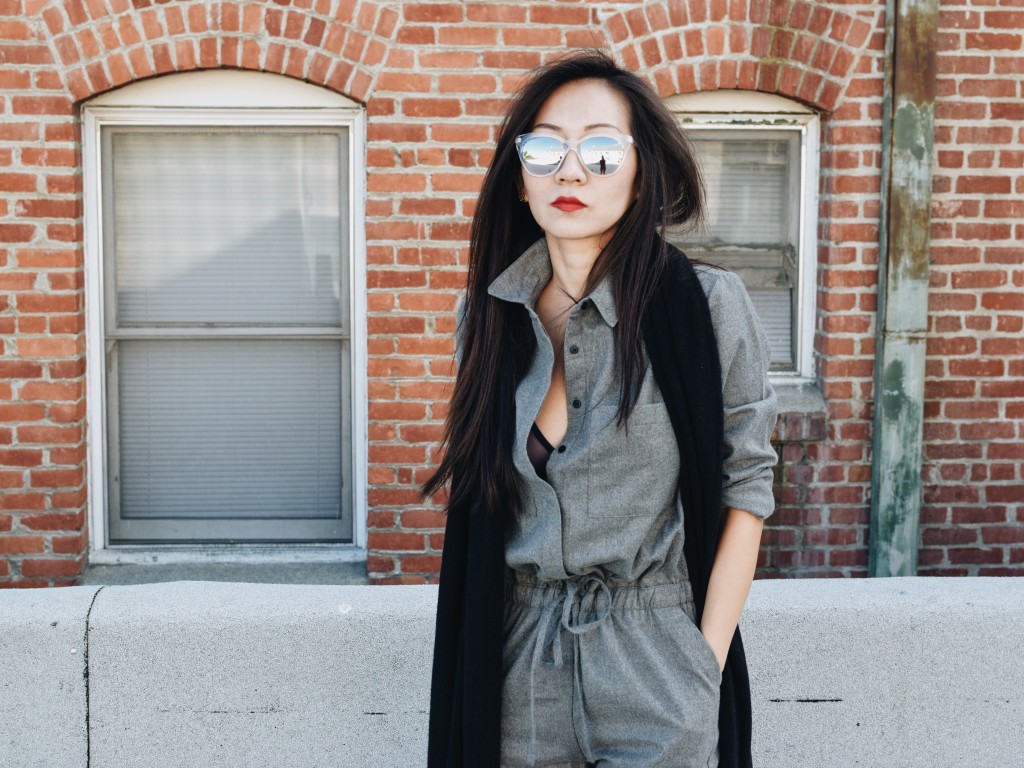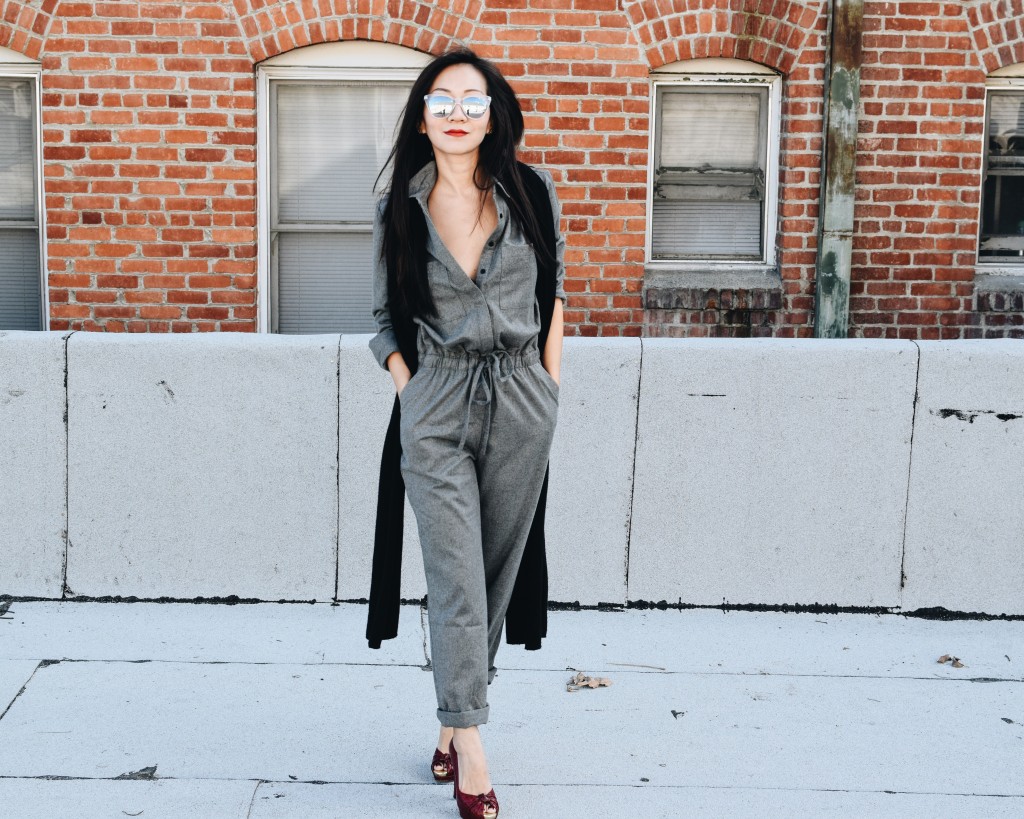 Thanksgiving and Christmas is just around the corner and many of us, (I'm talking to you LA transplants), will be flying somewhere to visit family and friends.  Maybe we're not all traveling like Kenny J, but it wouldn't hurt to look uber fashionable and comfy while you depart the plane and get picked up by your family in the midwest, (speaking from my own personal experience).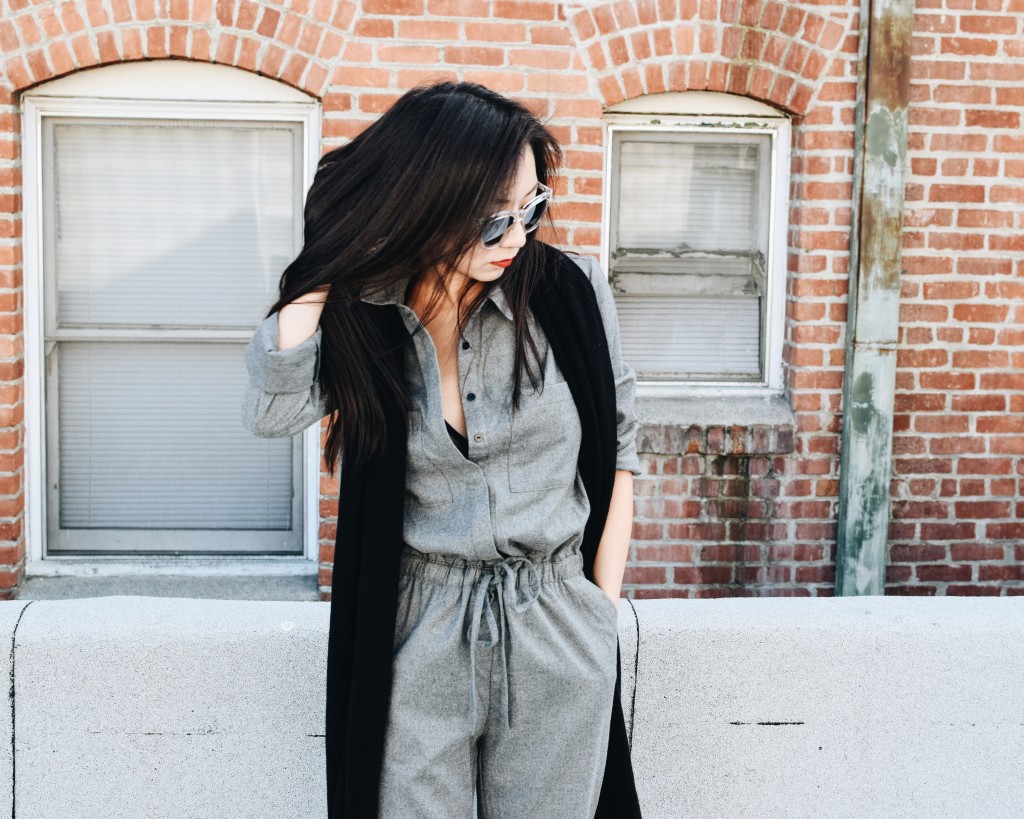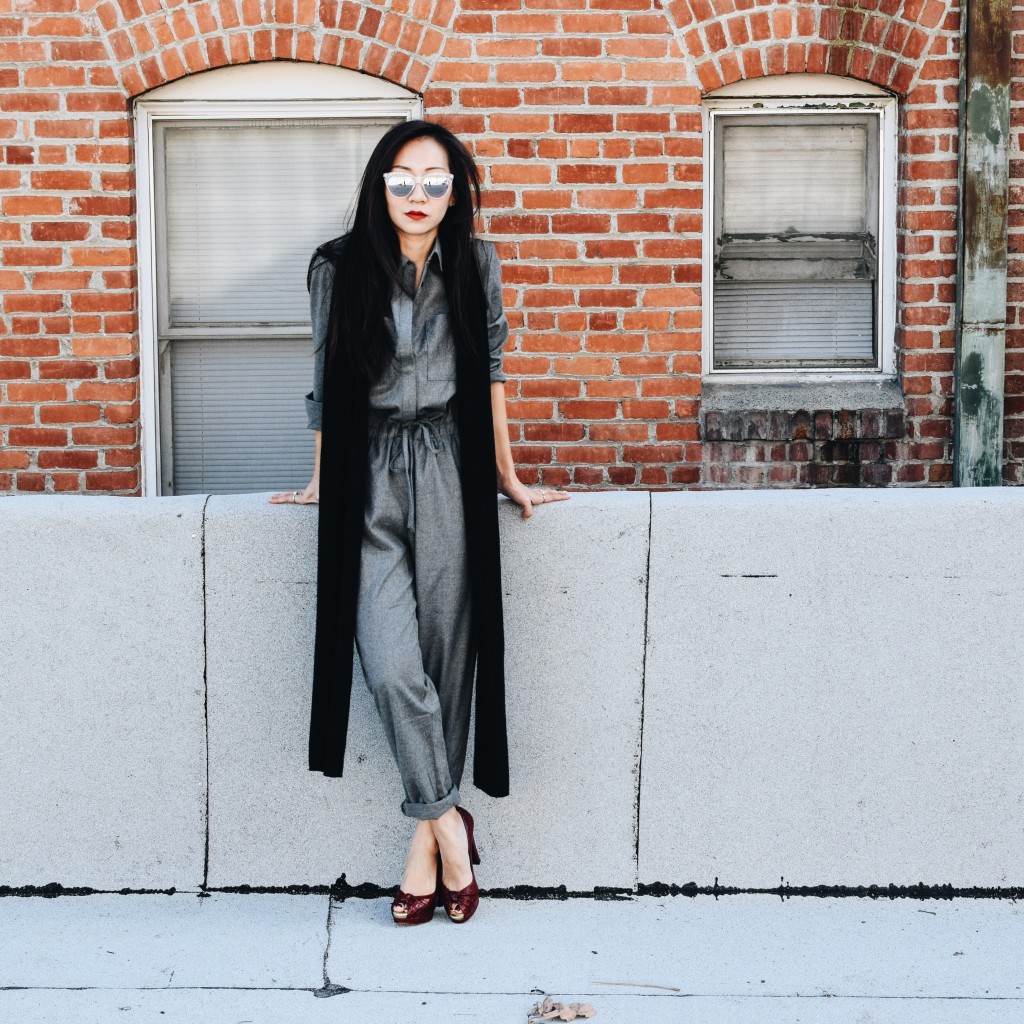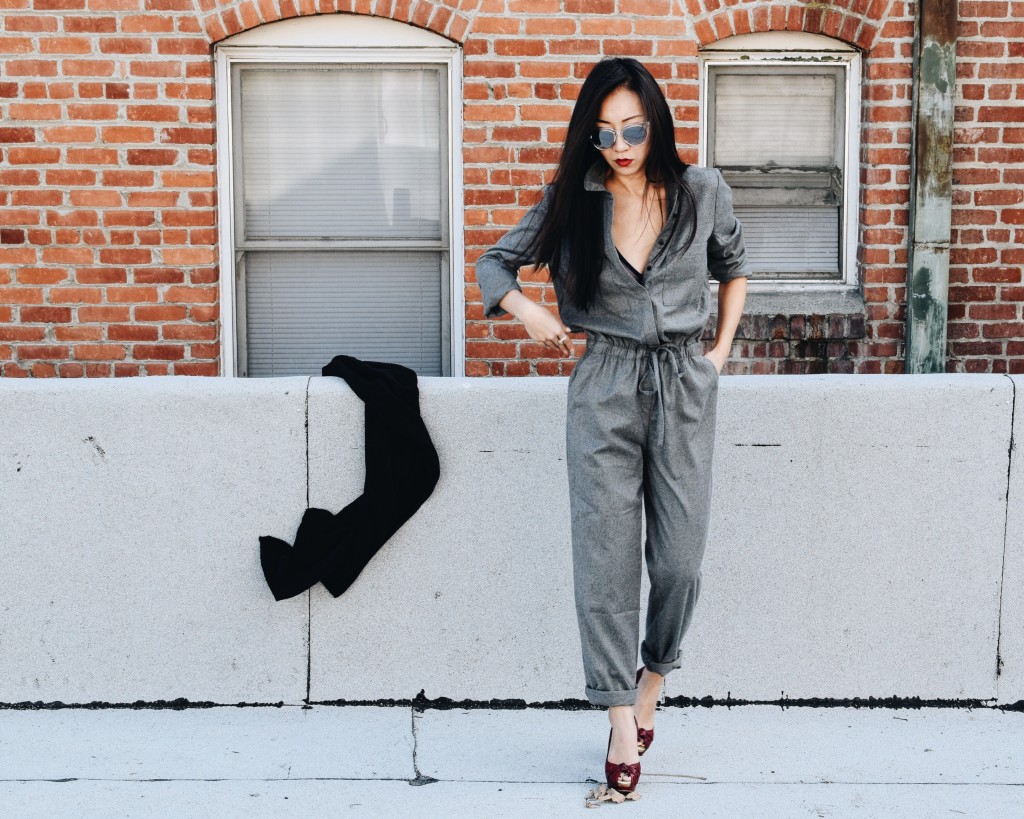 I am wearing Forever21 Brushed Twill Utility Jumpsuit.  It's available online and in stores right now for under $35.  This jumpsuit is so soft and comfortable, and I love that it has a drawstring so that it cinches at the waist.  The hem is too long for my short legs so I rolled it up and paired it with Stuart Weitzman Red Python Peep-Toe Pumps to give it more of a sophisticated look.
The pumps are about five years old and originally purchased from Saks during their Christmas sale. Here are similar looks:
Giuseppe Zanotti Suede Peep-Toe Pumps in Red
Versace Red Eel Skin Platform Shoes
If the clothes I wear are going to be under $50, then I better pair it with some high quality accessories or the outfit may end up looking cheap.  It's okay to even wear a $1 shirt as long as you offset it with a purse or a nice pair of shoes that says I'm not a hobo.
This is a ZARA Long Black Knit Scarf that I purchased last year.  I love scarves that have extra length because you can play around with the styling.  This scarf is extra soft because of its knit sweater fabric, and it's definitely become a staple in my fall/winter wardrobe.  Here are similar looks:
ZARA Basic Extra Soft Scarf in Black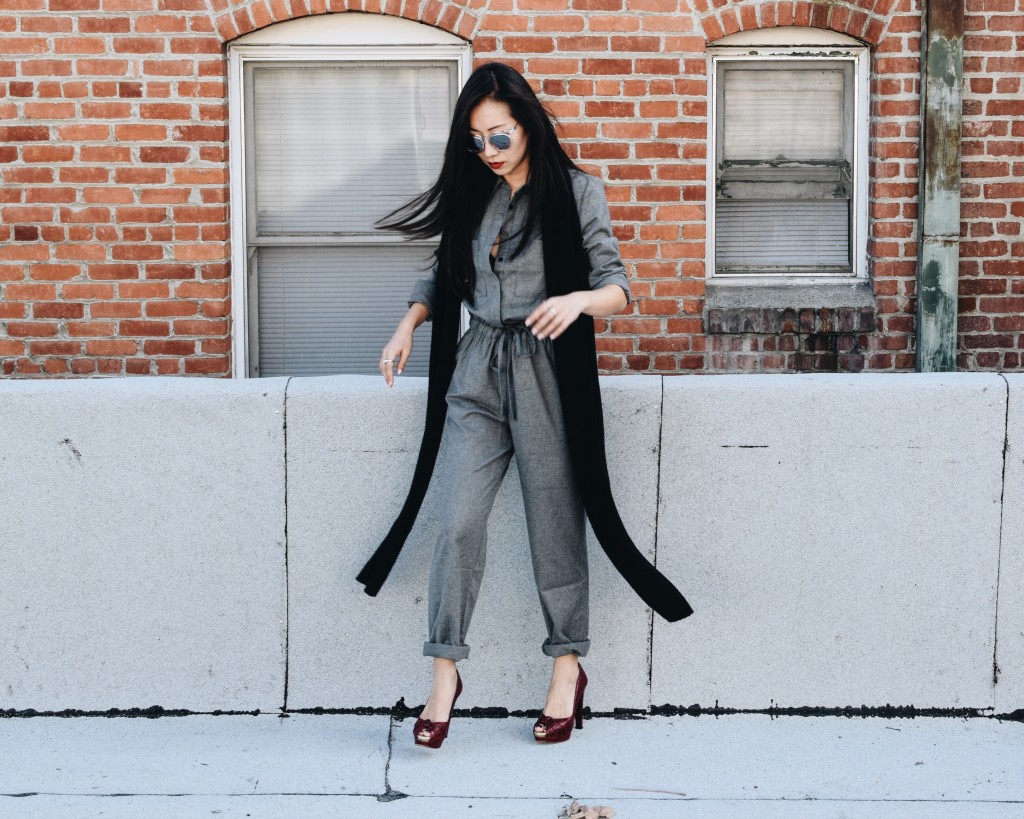 I loved this jumpsuit the minute I put it on.  I'm headed home to Dallas in a couple of weeks for Thanksgiving and will be sure to wear this on flight.  Thanks for reading and let me know if you love to see more travel-friendly outfits like this.
Quay Australia Isabelle Cat-Eye Shades / Rings (my own) / American Apparel Nylon Spandex Micro-Mesh Triangle Cross-Back Bra in Navy
Photographed by Kelsey Morris