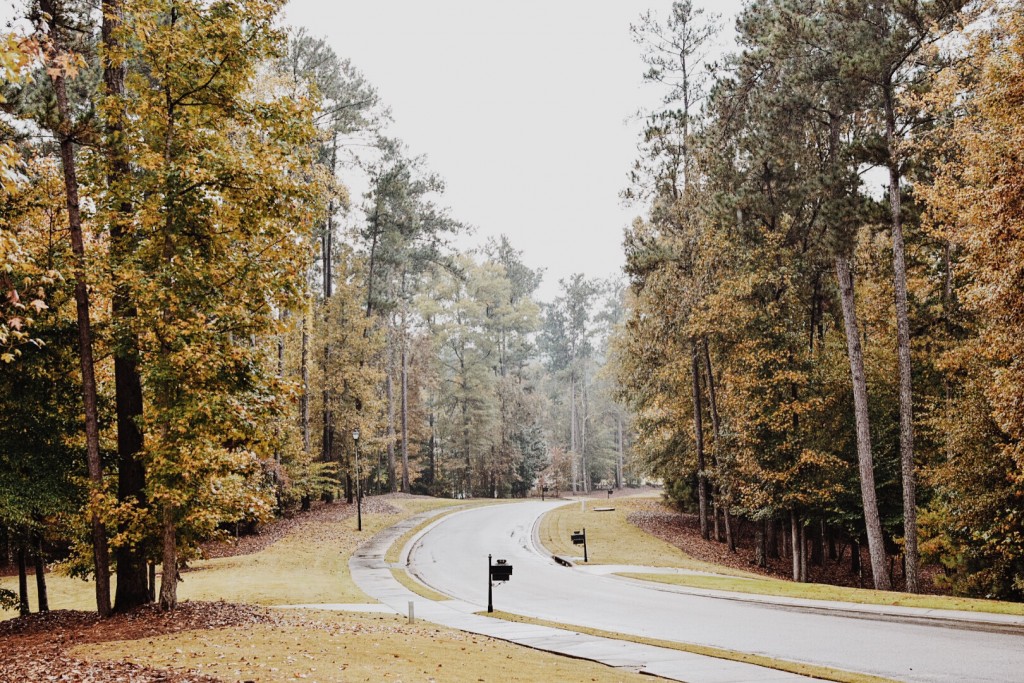 People call the south, the dirty south.  However, LaGrange, GA, a small town about an hour outside of Atlanta, is anything but dirty.  People move out here to this country side town and commute into the city so they can have a certain lifestyle: clean air, zero traffic, and southern charm.  I saw colored leaves falling and blowing into the wind, and smelled the rain as it brought in a very brisk chill of fall.  I have been anticipating this since I left Los Angeles, and it's such a refreshing feeling.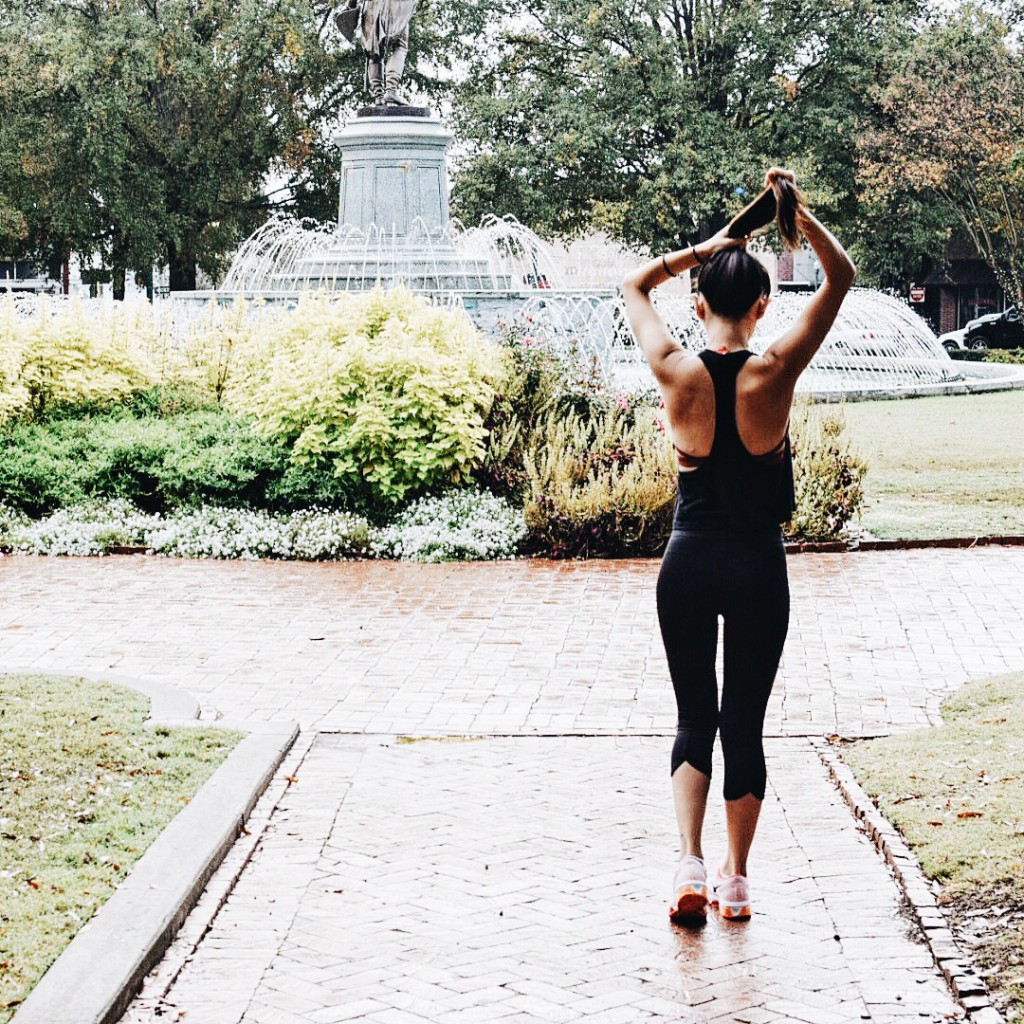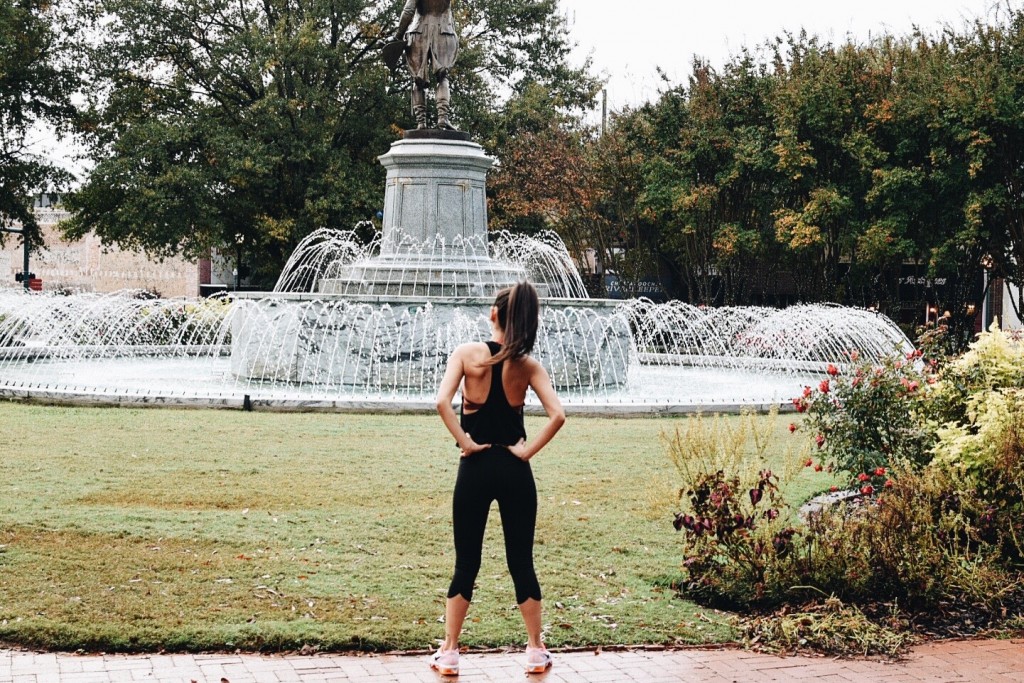 I wasn't able to sign up for classes using my Classpass due to a very tight schedule in Atlanta, so I wanted to make sure I got in a workout or two during these three full days in Georgia.
I'm wearing Nike Shorty Women's Tank Top in Black.  This style is currently sold out, but here's a similar look that's currently on sale at Nike.  My shoes are Nike Airmax Tailwind 6 in White/Pink/Citrus.
My 3/4 yoga pant is from H&M.  I bought mine for less than $20 about two years ago, and they're still holding up very well.  Though the color black is currently sold out, the dark grey is still available for under $25.  I highly recommend these tights.
I'm also wearing Without Walls T-Back Bra in Maroon from Urban Outfitters.  This super cute and sexy sports bra is currently on sale for less than $20 online.  I got a small and it fits true to size.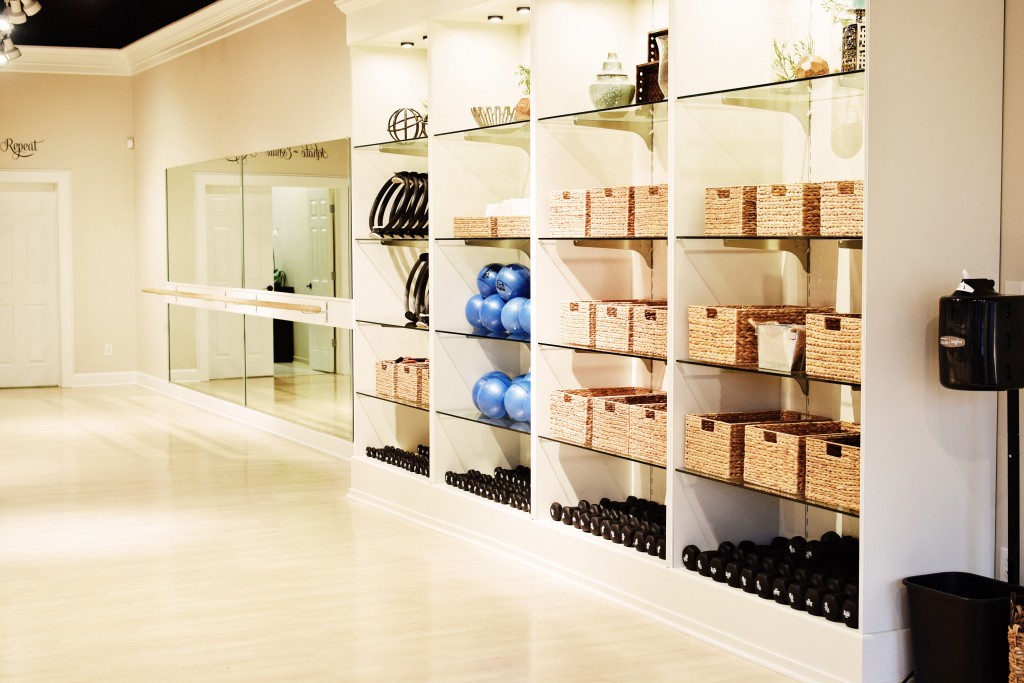 I wanted to explore the town more, but due to the rain we had to cut our exploration short.  We decided to move our workout indoors and into Body Control Pilates Studio's brand new studio and location at 220 Main St. in LaGrange, GA.  The studio is sleek, modern, clean, and very zen.  All the equipment are brand spanking new, and for the duration of your class you feel like you're in a WeHo trendy workout facility.  They offer many specials, so if you live in the surrounding area please checkout their website and Facebook page for more info.
My friend, Lindsay Cagle, is an instructor at the studio and was teaching two classes back to back, so I decided to take BOTH of her afternoon classes: Pilates Meets Barre and Pilates Sculpt.  I've been blogging about working out hardcore since April, but taking these two classes whooped my butt. I knew Lindsay's chiseled arms didn't come from holding her two precious kids, and I have so much more love and admiration for her spirit and athleticism after taking her classes.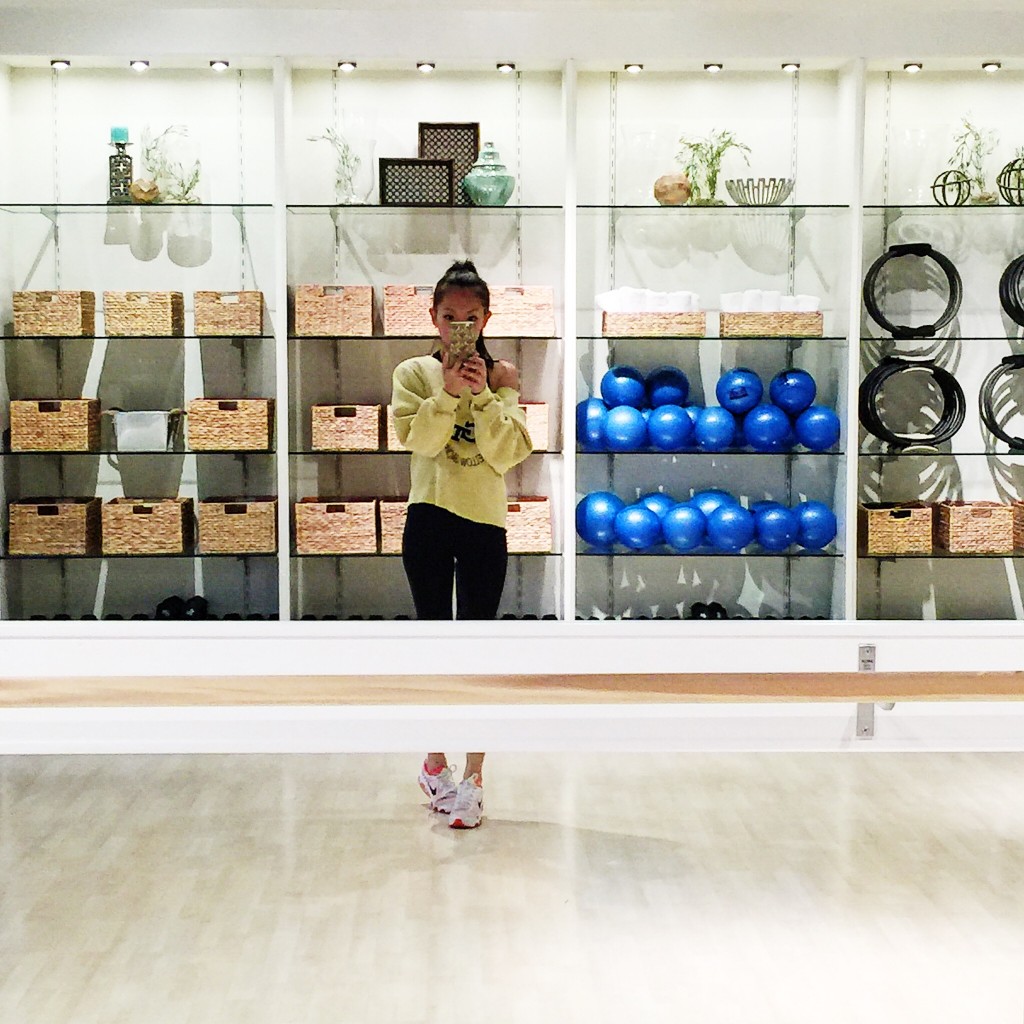 My trip to LaGrange was even shorter than the one in Atlanta.  I am so blessed I got to dine with old friends, take pictures of colored leaves, and workout with one of my best friends in the whole world on this trip.  Big thanks to Lindsay and her beautiful family for being so hospitable during my short stay, and thank y'all for reading my little fashion blog!  Go Jackets!
Some photos taken by Lindsay Cagle.