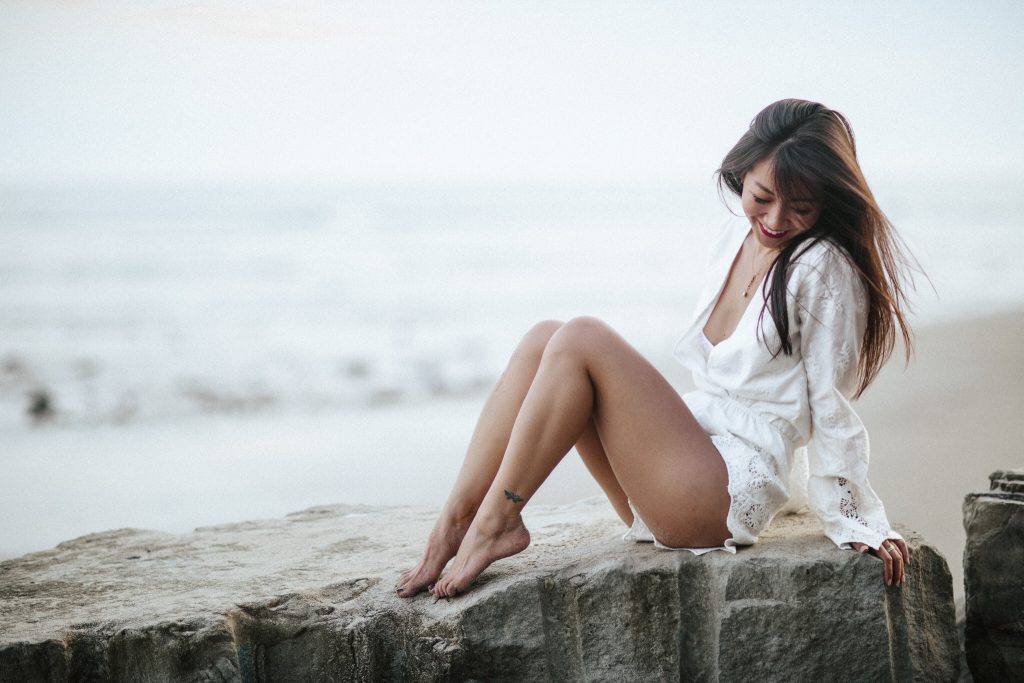 Who's excited and ready to fly 10,000 miles to go see about a boy??  This girl!  In less than two weeks I'll be in Taiwan, the Republic of China (ROC), to go visit my long distance relationship boy toy.  In case you forgot, he's there for a six month overseas assignment.
Taiwan is an island right off the eastern coast of China that's super close to the equator and has tropical rainstorms on a weekly basis.  I've been imaginarily packing my bags since last month and I'm still unsure of what all to bring.  According to ChinaHighlights.com, the weather in November is relatively pleasant with sunny skies and little rain, but I've been to Taiwan enough times to know that rain is inevitable.  I'm made in Taiwan.  I know.
We also plan to take some hiking trips to the mountain so I'll need outfits that can go from street to mountain and back.  In a way, it's similar to LA since most people walk around in workout clothes going to and fro from the gym, Runyon and/or brunch.  However, I can't just bring workout clothes, so it's all about layering.  Whether the weather is rainy, chilly, humid, or hot I can add on and take off clothing as I please.
A great piece to wear when you're unsure of the weather is a long sleeve romper.  If it gets chilly, I can just throw on a pair of warm socks and over the knee boots.  But if it gets rainy and warm, a pair of flatform sandals will suffice.  I'll be elevated from the ground because of the platform, but will also not care if my feet gets wet from the rain since I'm wearing sandals.
This beautiful Stone Cold Fox Locals Jumper that I'm pictured in will be perfect for this trip.  It also comes in the color black.  This particular romper is a bit large on me so the deep plunging neck in the front requires me to wear something underneath.  I recommend wearing a lace bodysuit so that you can still show off the sexiness of a plunging neckline.
American Apparel Lace Bodysuit (no longer available | similar look) / Free People Statement Ring (no longer available | similar look)
Taiwan is also known for their delicious food and night markets.  Unfortunately, Barry and I are both vegetarians so we'll be missing out on 90% of the food offered.  Whomp whomp!  No worries, this will give us more opportunities to explore new restaurants that DO offer vegetarian options.  Does anyone know of any in the Taipei area?  Let me know!
Photographed by Hanna Snyder