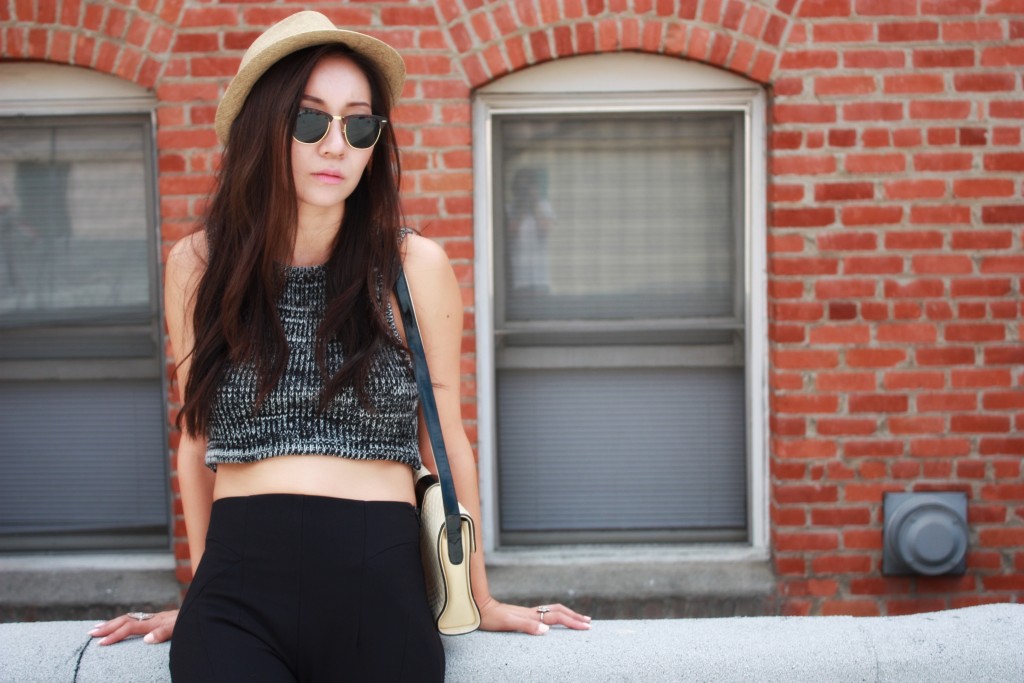 I've been addicted to crop tops and high-waisted anything for the better half of the year.  Maybe because I've been working out really hard for the past five months, (shoutout to Classpass…more details about it in an upcoming post), and can finally show my midriff without embarrassment.  But how do I go about wearing crop tops during this transition into fall?  Easy.  I decided to pair my For Love and Lemons Knitz collection crop top with my high-waist Zara skinny pant.  Knit wear in the form of a crop top gives me that fall vibe without being sweaty hot in SoCal fall weather, (aka warm during the day and cool at night).
I've styled my outfit with some vintage items that I've collected over the years.  I found this pair of vintage Marc Jacobs flats for $5 at a moving sale.  The girl I purchased it from had to move back to Italy within a week and was trying to sell off as much of her stuff as possible.  I lucked out.  Big time.  I'm always running from audition to audition and these flats are classy, chic and great for moving about.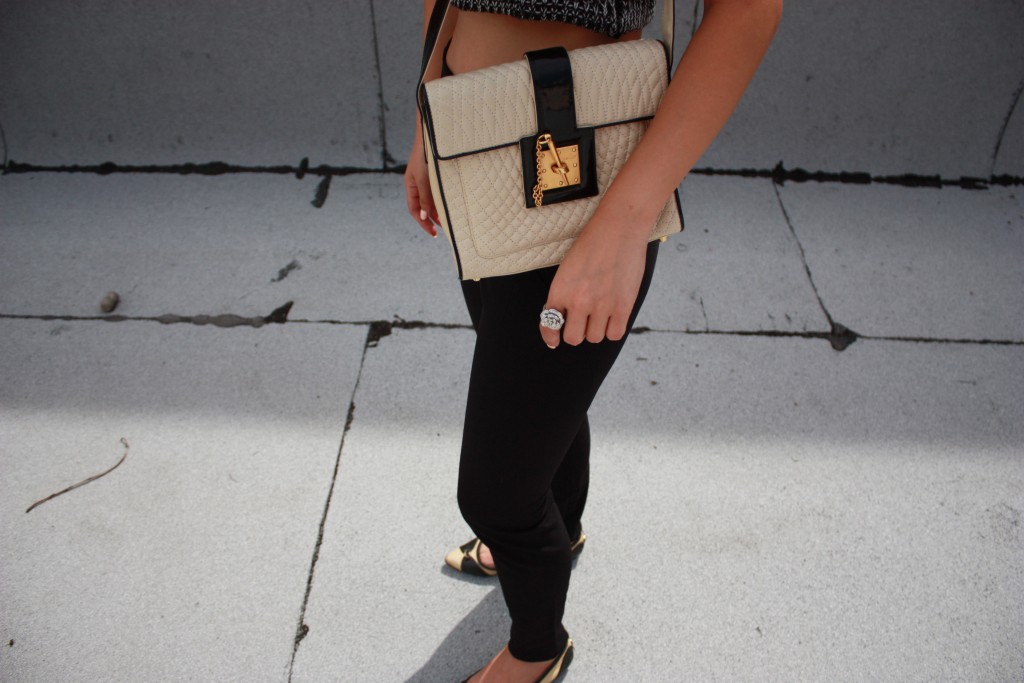 I got my love for fashion from my mother, a fashionista herself, and I'm grateful because she has all these wonderful designer purses that she passes down to me.  (My sister and I fight over it all the time).  This vintage Bally purse goes perfect with the outfit because it has that classy, I'm a lady, look.  I'm curious to know what kind of fashionable items your mother have passed down to you?  Write me and let me know!
Free People Ring / J.Crew Flower Statement Ring / Ray-Ban Clubmaster Classic Sunglasses / Fedora (my own and no clue where I purchased it from)
Photographed by Felicia Bade
Hair and Makeup by Felicia Bade