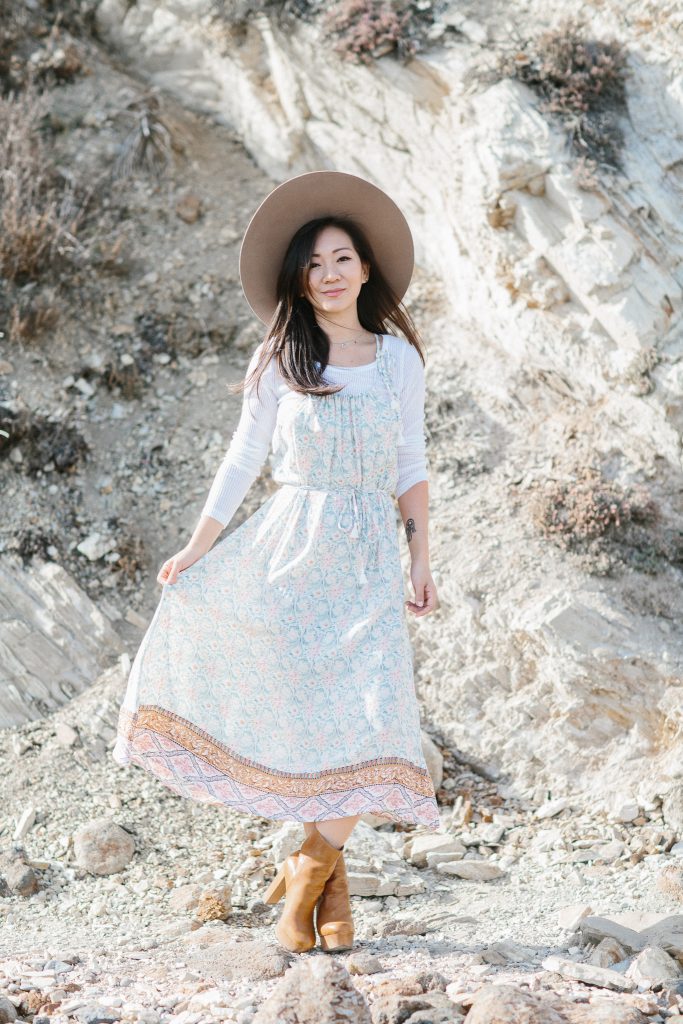 Happy Monday everyone!  It's finally Christmas week, and I'm headed home to Texas soon.  Yay!  I'm very excited that I get to be home again this Christmas!  It may not make sense to some, but being an actress in LA, I don't always get to go home to celebrate the holidays with my family.  It's times like this that I'm so appreciative of my family, of their love and support, and the fact that we have the ability to travel and see one another.
I may have just celebrated my 8th year here in Los Angeles, but I still feel like home is back in Dallas, TX.  When I go back and visit my family though, it's no longer in the house where I grew up.  This just makes me wonder: at what point then do we call a city/town our home?  My driver's license says California, my mailing address says Los Angeles, and every important document of mine is registered to my address in California.  However, my heart still says Texas.  Perhaps that's because most of my pivotal childhood memories come from growing up in Dallas.  I guess I'll always be a Texas gal…
Message of the Day: no matter where you are physically in the world, I hope you have a place called "home" that you can go to for the holidays.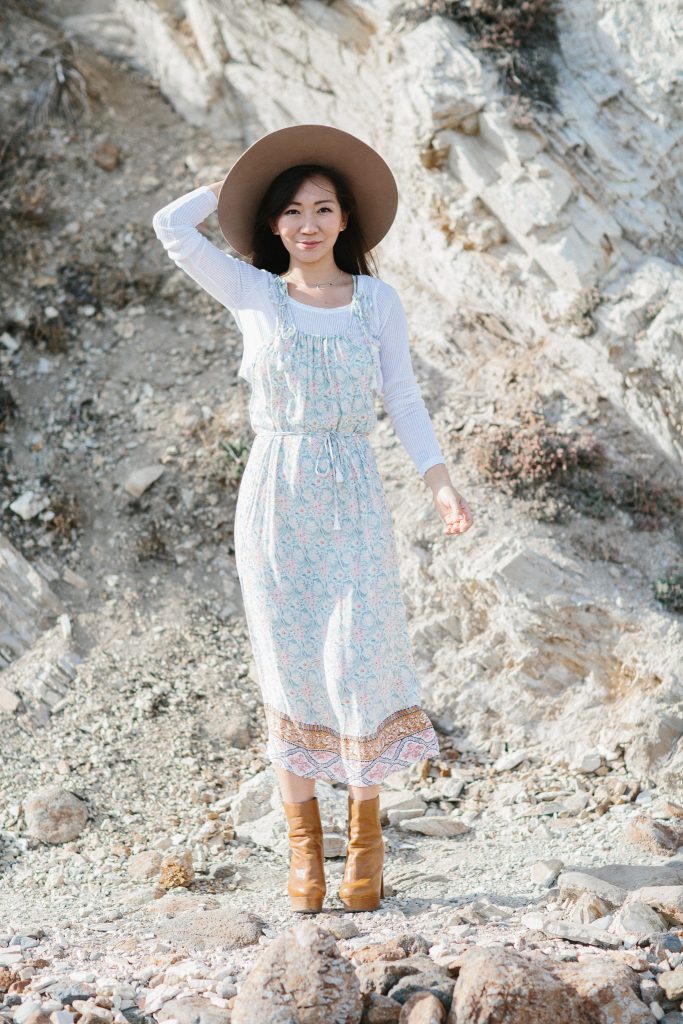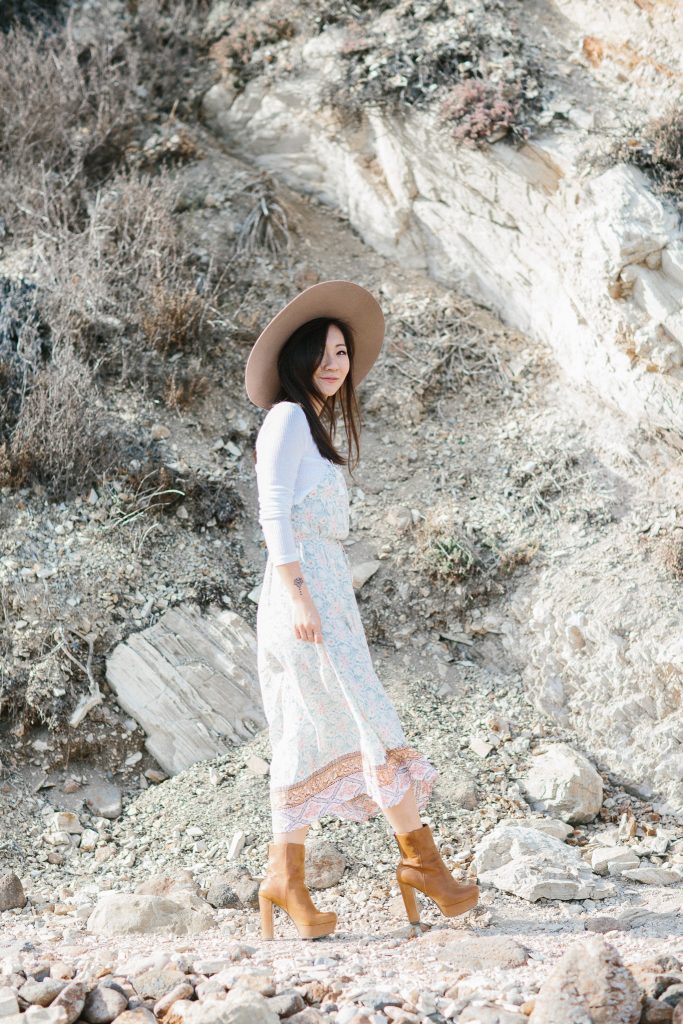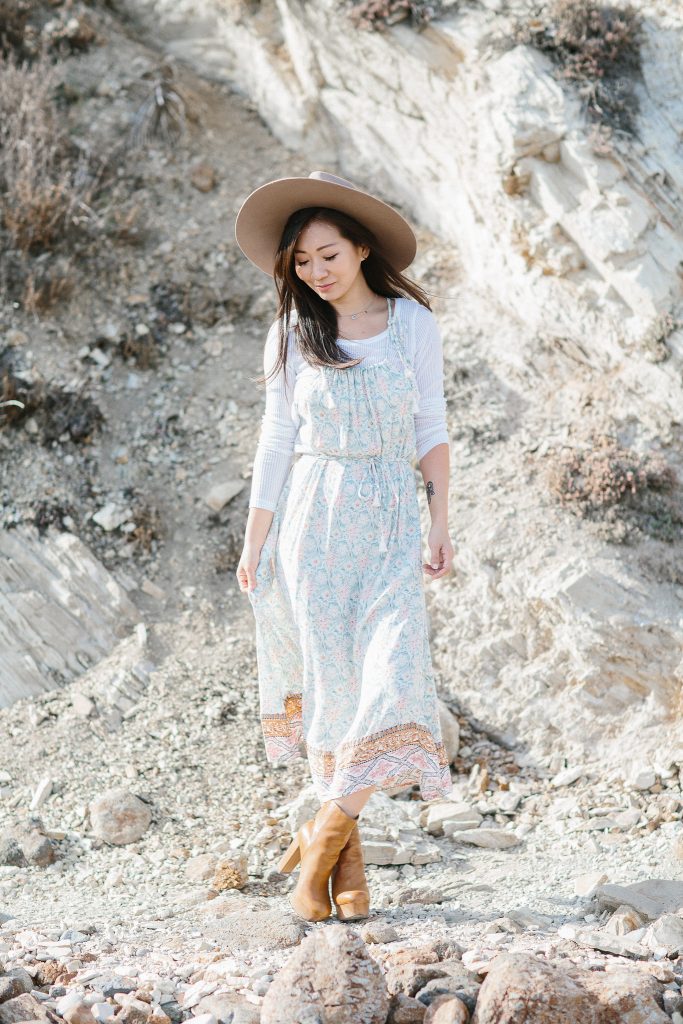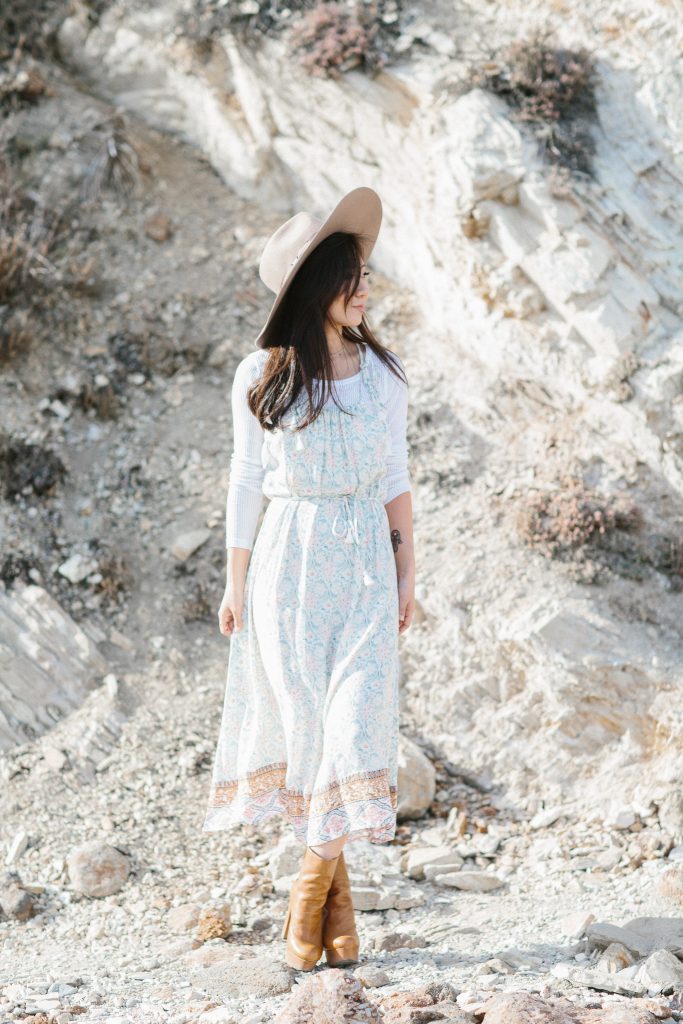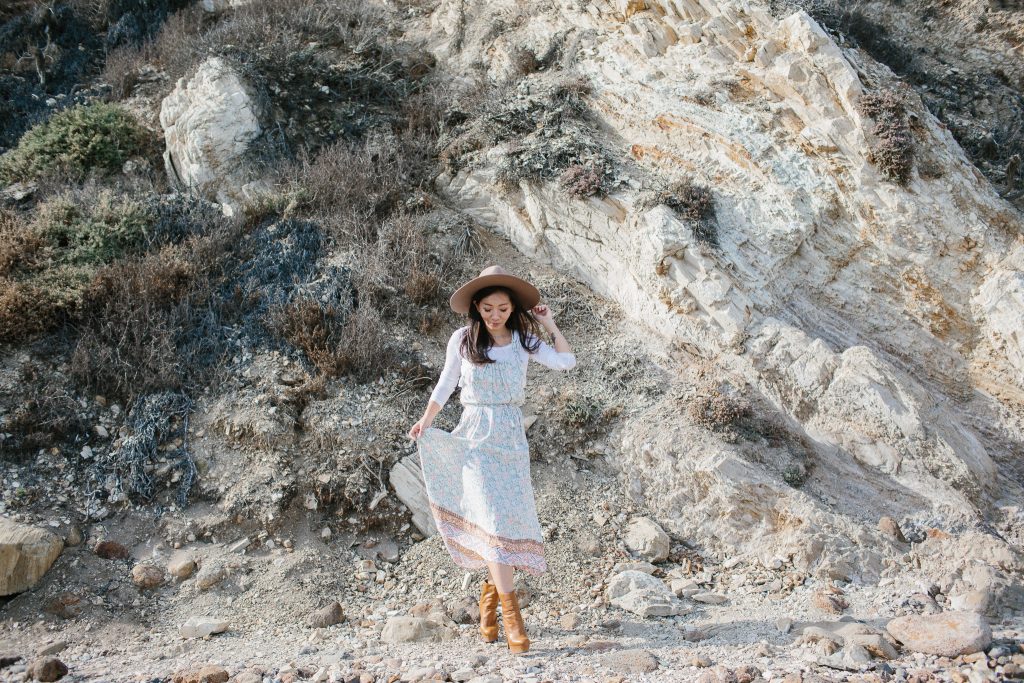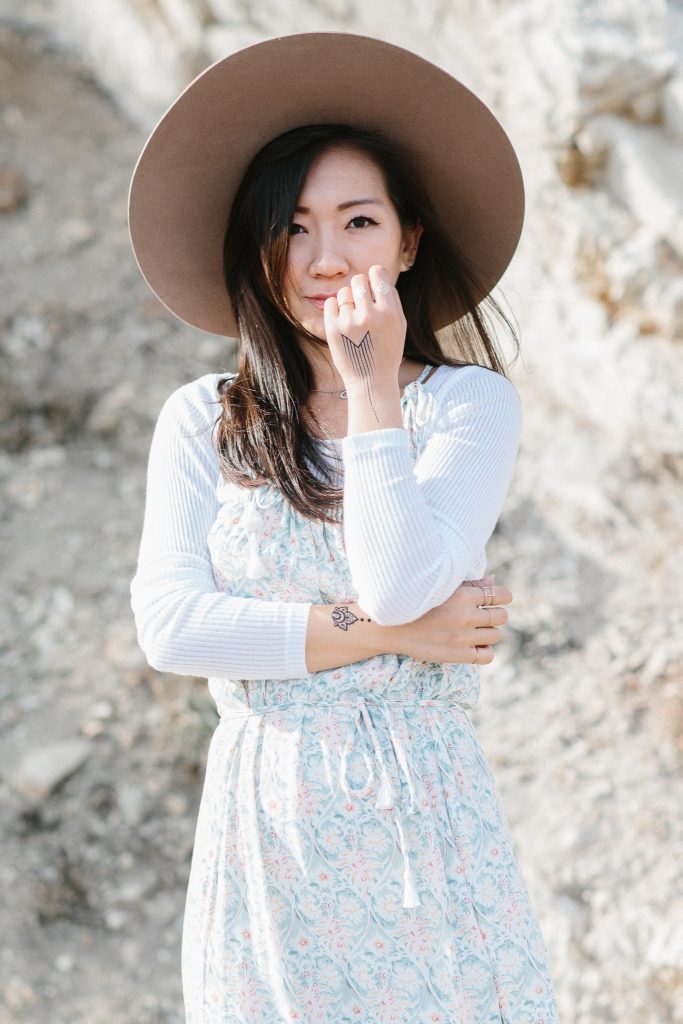 This beautiful Faithfull the Brand Le Paris Dress is from PB&J Boutique.  They have so many great vintage inspired clothing, and they offer free shipping both ways.  Be sure to check them out online, and if you're local to Chico, CA, check them out at their store.
Also, I recently received some TribeTats to try and use in my photoshoots, and I ABSOLUTELY love them!  They are so easy to use and apply, and I had no problems removing them afterwards with their metallic tattoo remover.  I will definitely be using these more often in my boho-inspired looks.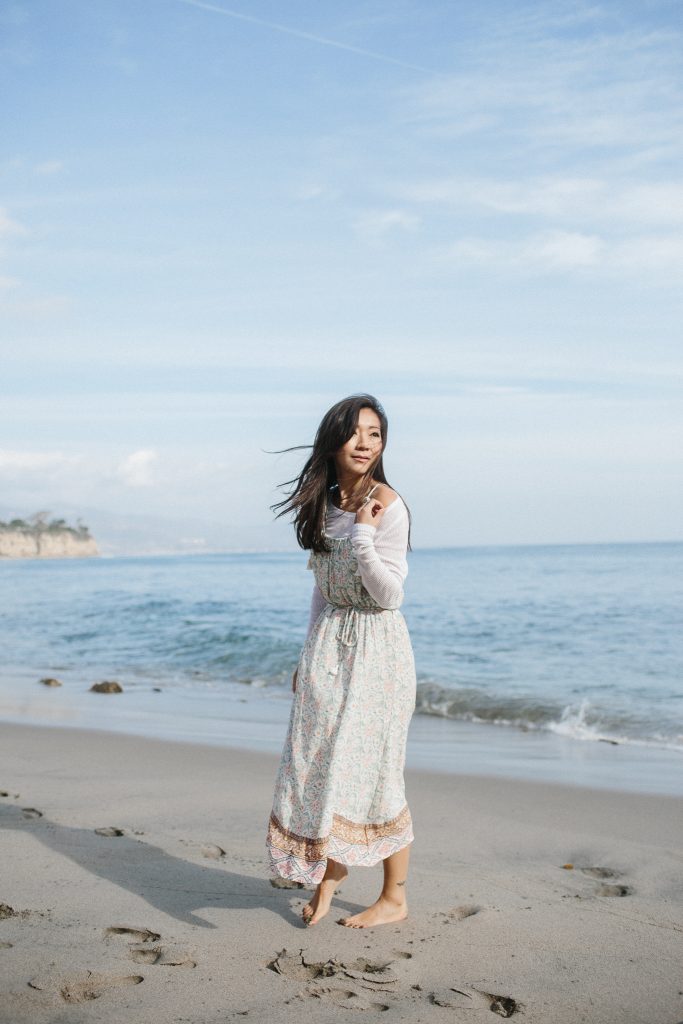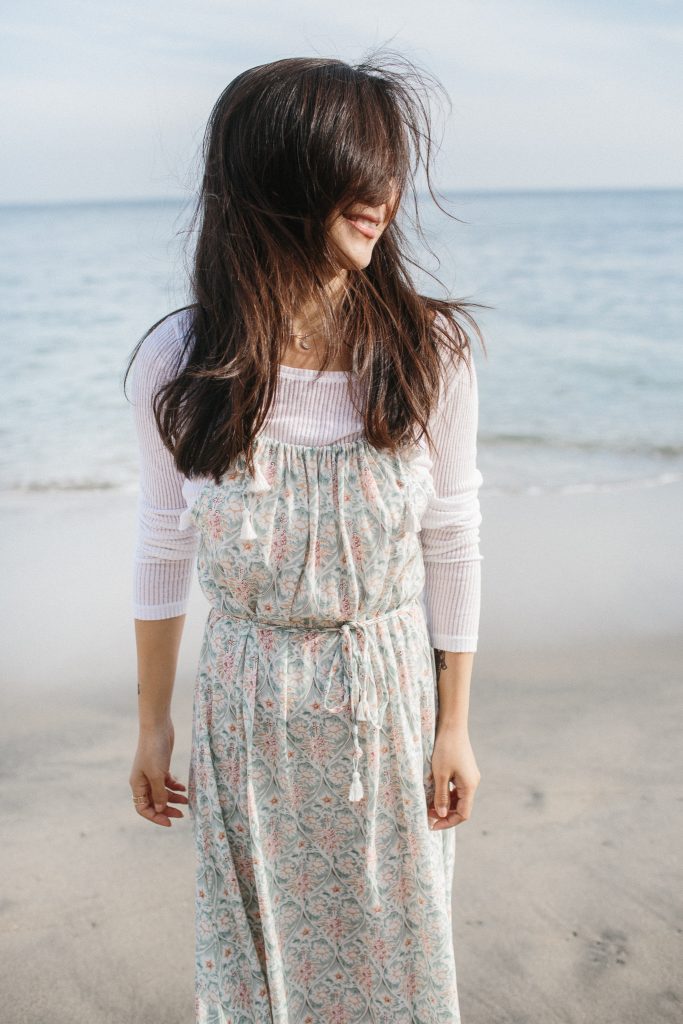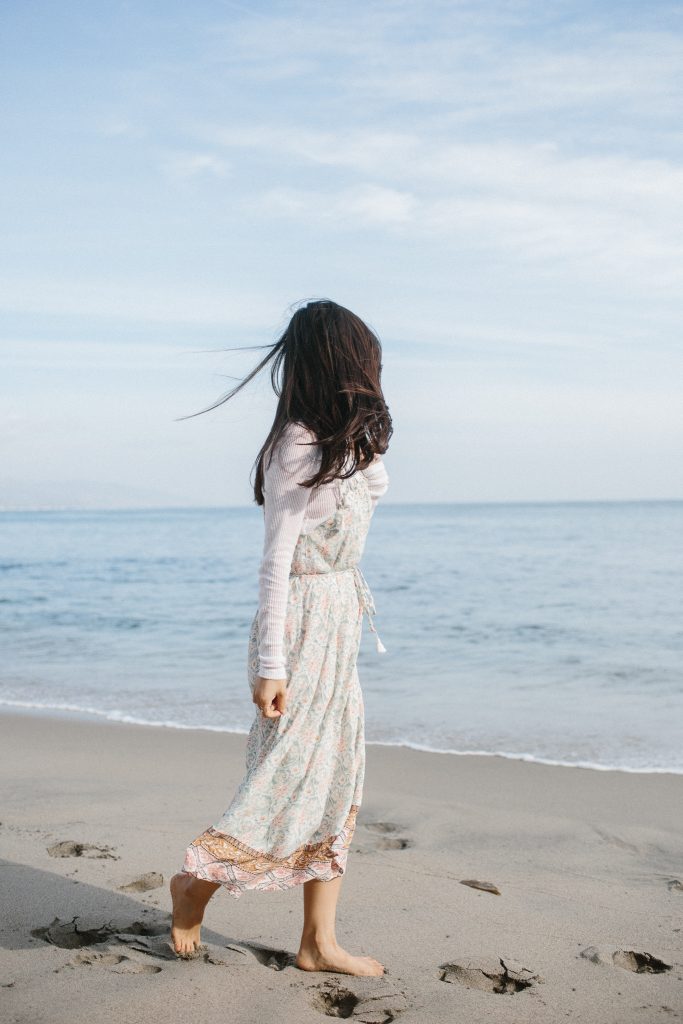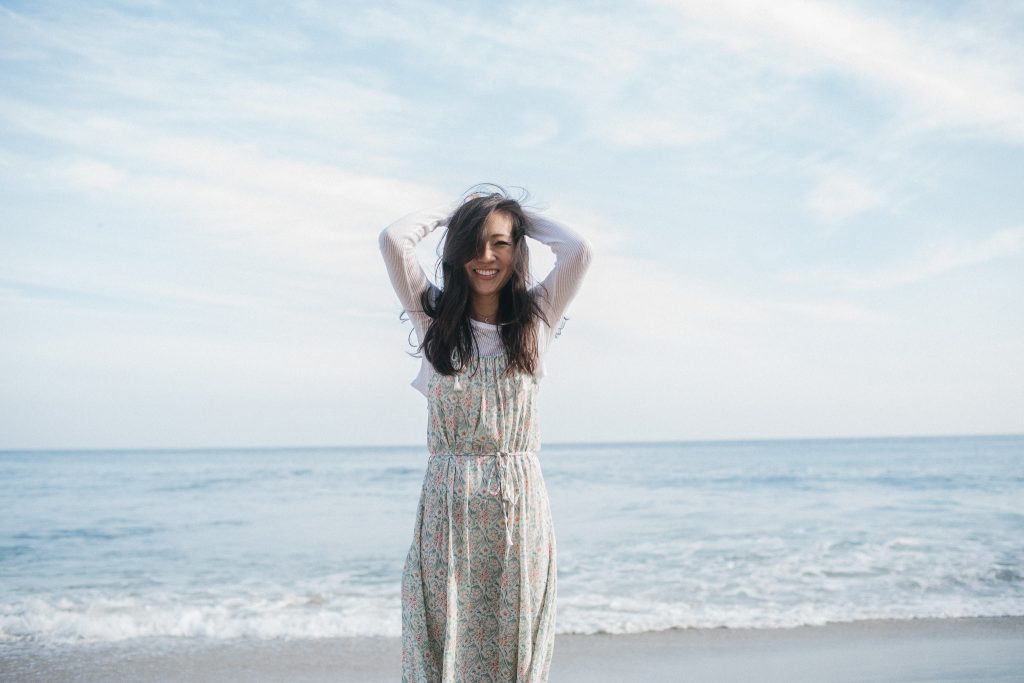 Faithfull the Brand Le Paris Dress / Lack of Color Montana Stahl Hat / Steve Madden Desirred Ankle Boot in Cognac (sold out | similar look on clearance!) / Free People Cropped Long Sleeve / TribeTats Onyx Goddess Temporary Tattoo
This is probably my last post until after Christmas, so Happy Holidays and Merry Christmas everyone!  Have a blessed time with family and friends, and I'll be sure to post some wonderful after-Christmas SALES soon so be sure to tune in!
Photographed by Hanna Snyder